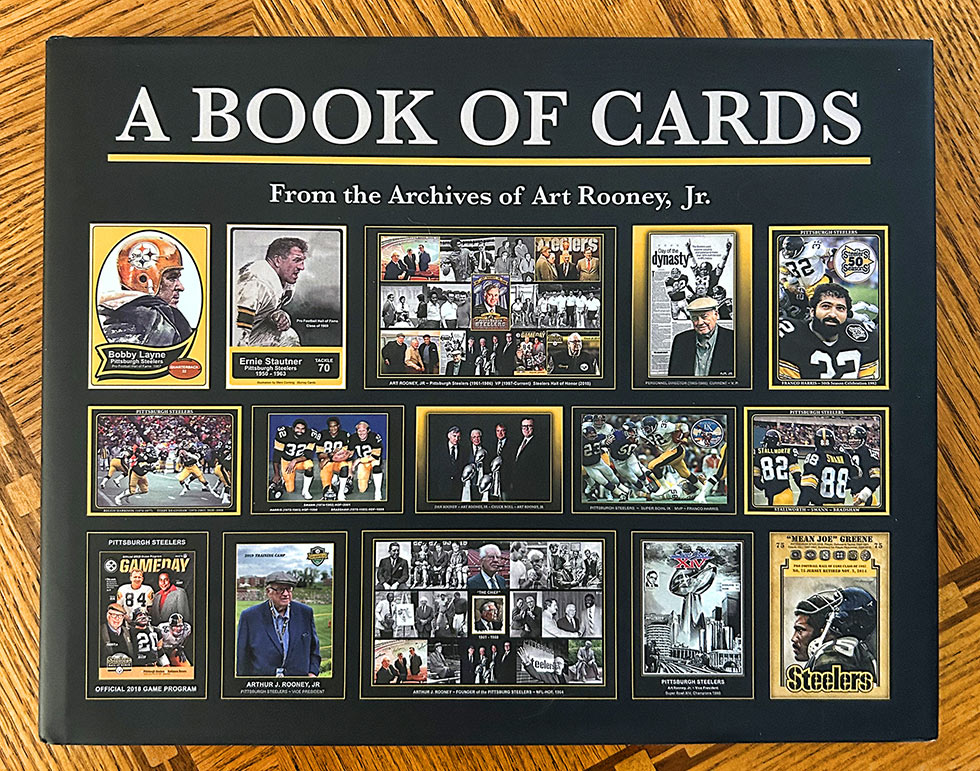 I am totally honored to be included in Art Rooney, Jr's new 125 page publication, "A Book of Cards." It features the many, many Steelers and boxing cards that he has commissioned myself along with many great sports artists.
Many don't know that Art Jr's father Art Sr. owned a boxing club in Pittsburgh where the likes of Jake LaMotta and Billy Conn fought. If you look, you will see my illustration on the card art that I did of Jake LaMotta.
I owe a lot to my good friend, Art Jr. for putting me on another level of art and notoriety.