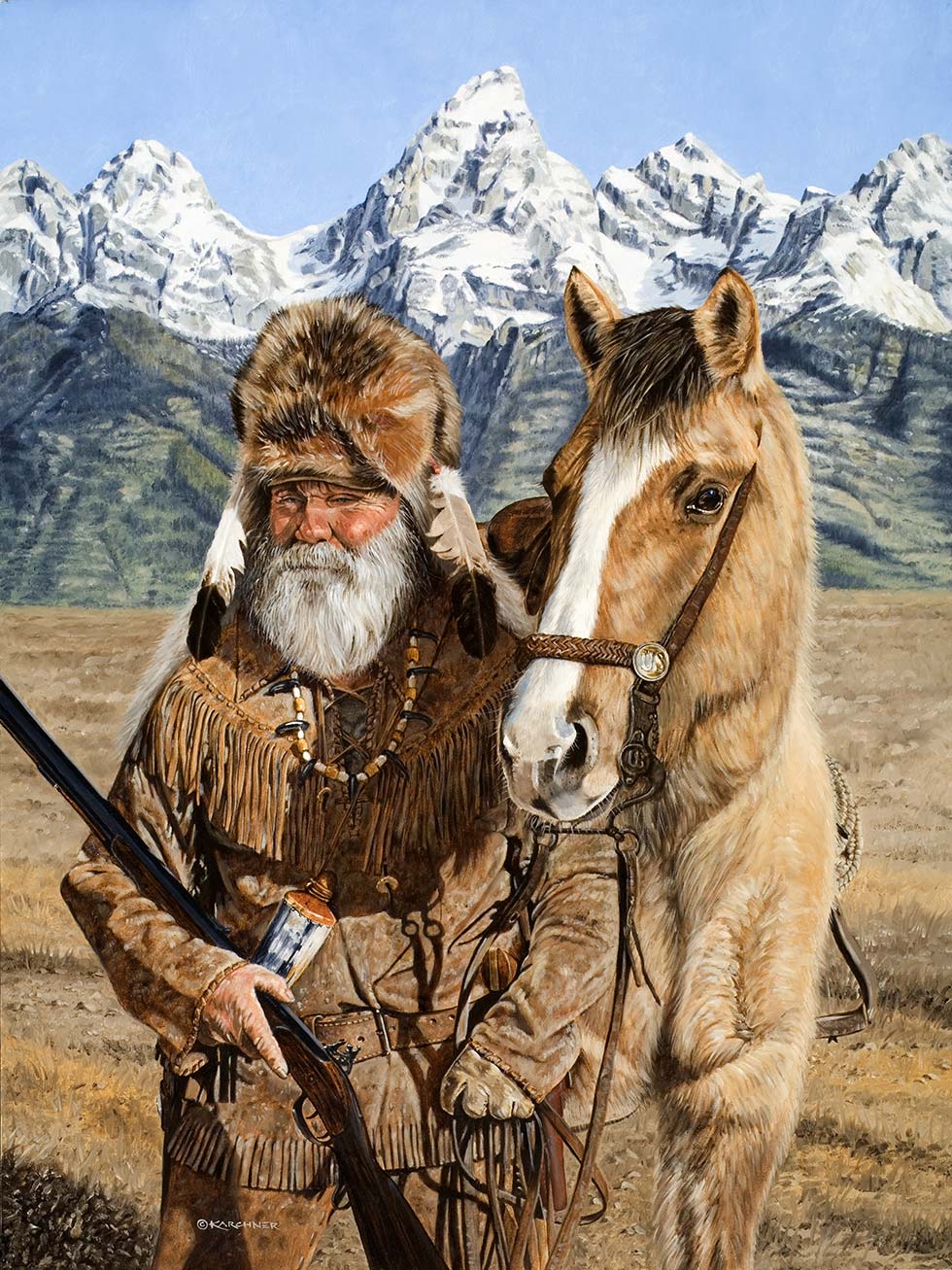 This is my good friend and hunting buddy, Sheldon Hanson. He is also my neighbor here in Cody, Wyoming. I have him and his horse, Junior posed in front of the famous Grand Teton Mountains in Jackson Hole, Wyoming.
This painting is traditional oils on museum-grade Masonite and the finished size is 18″ x 24″.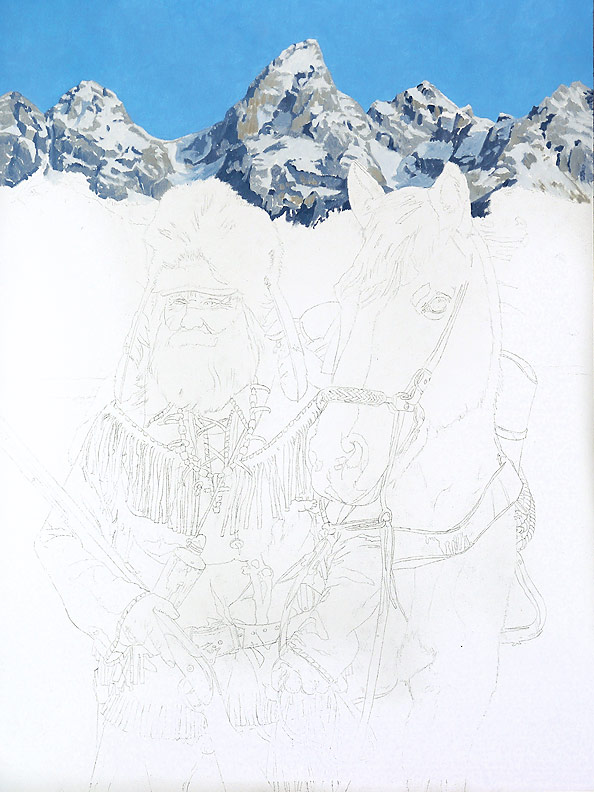 Here is day two.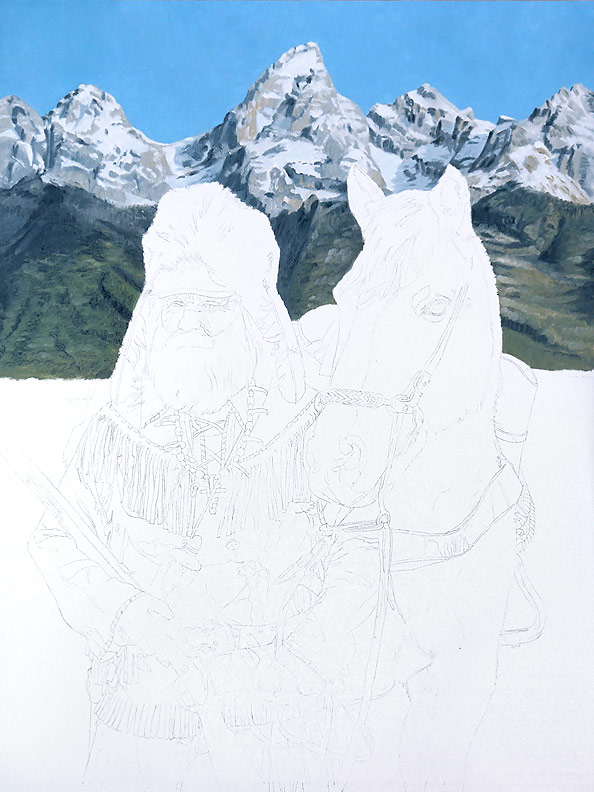 Day three.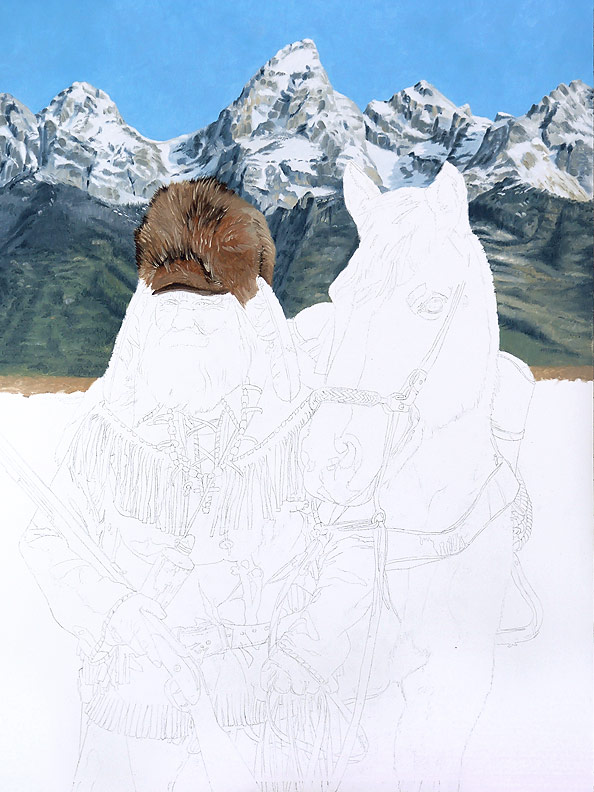 I finally got all the details finished on the mountain tops as well the area below which are actually trees, high meadows and rock formations. Where the trees stop is the tree line, which in the Rocky Mountains, usually stops in the 9000 feet above sea level range. As you can see, I got Sheldon's face roughed in.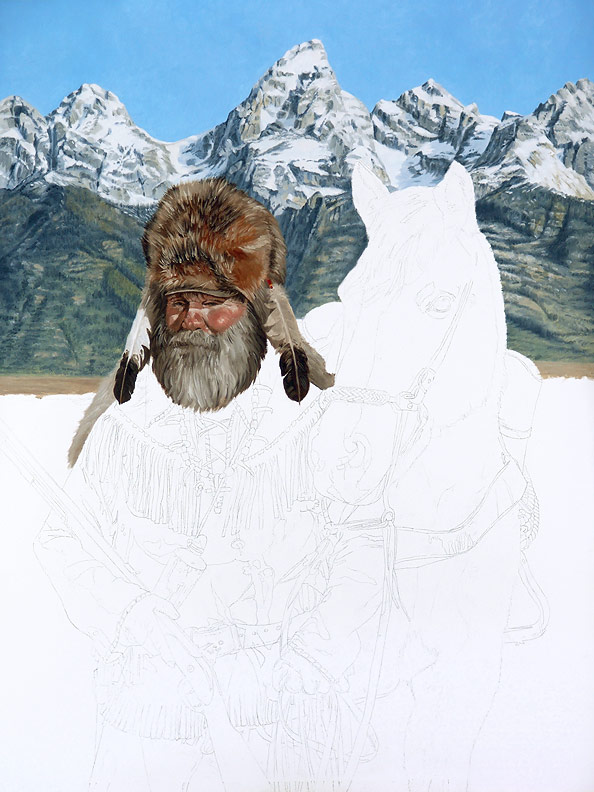 On this version, I laid down the base coat for Sheldon's horse and added the rifle scabbard. I also finished detailing his face, beard and hat.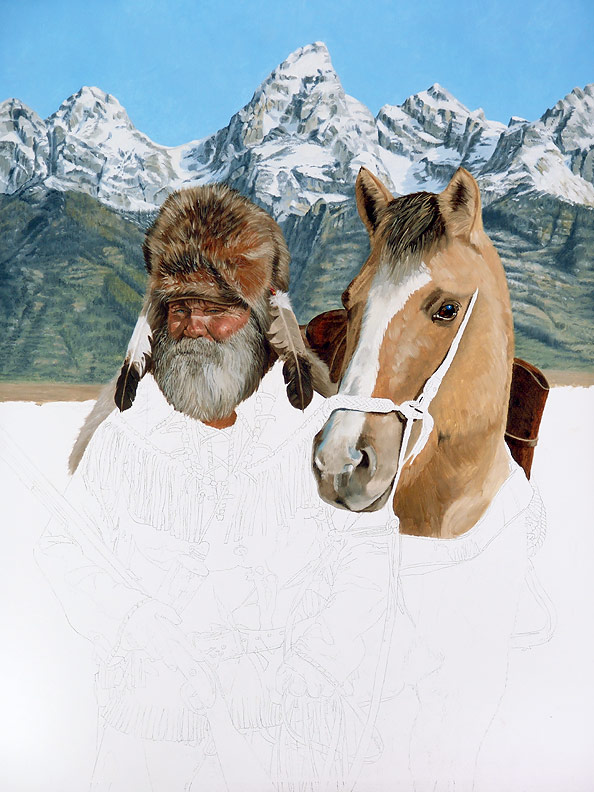 I have Junior's head just about done. I will then move over to Sheldon's shirt for the next go around.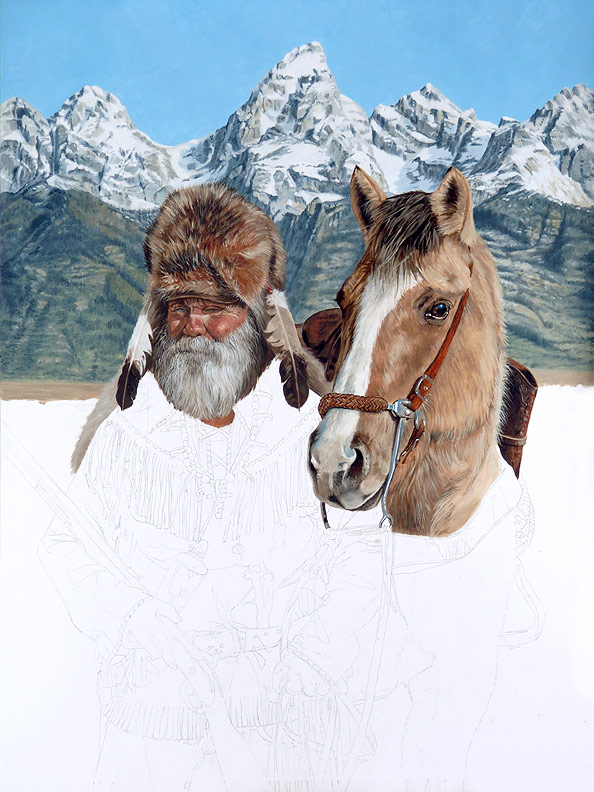 I laid in the base coat for Sheldon's leather shirt and pants. This was about a day and a half worth of work.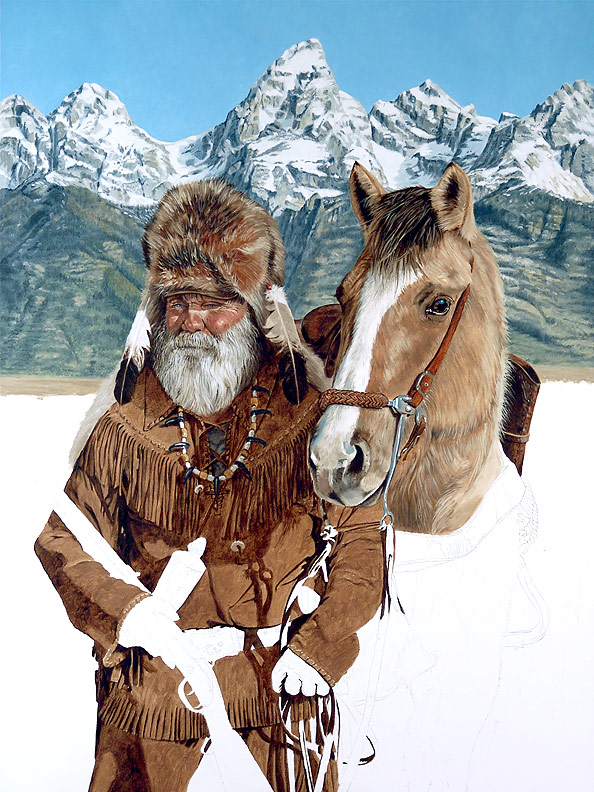 On this version, it took several days to add all the textures, shadows and etc. I was able to complete Sheldon's muzzleloader rifle. Any elements with perfectly straight lines are a real challenge. This was no different.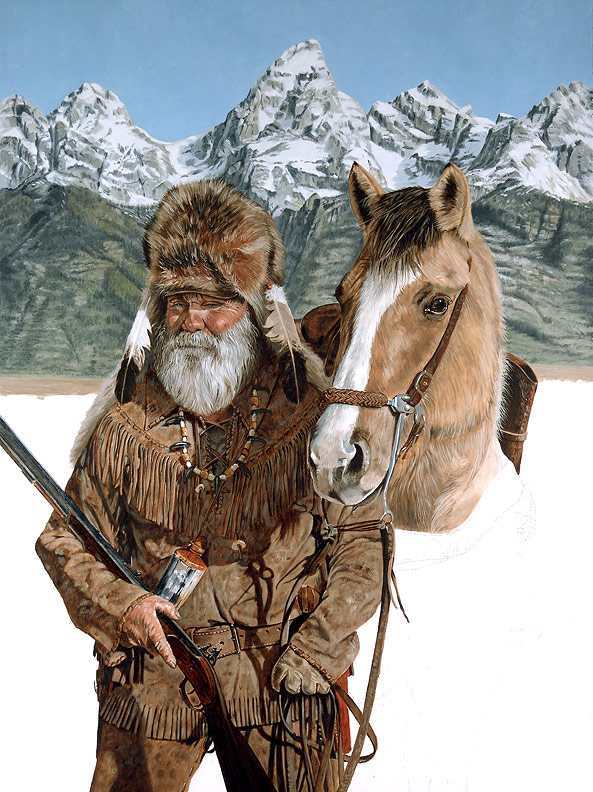 As you look at this version, you will see that I have signed the painting. After much thought and discussion with fellow artists, I decided to make some changes to make the final piece closer to the time period which is in the late 1800's. The Hackamore Bridle shown here dates from the 1950's. I decided to date Sheldon as being a former "Union Soldier." At that point, I reworked the whole bridle to make it an authentic Civil War Calvary horse bridle. I had to paint more than just the bridle, I had to rework all of the shadows they cast on Sheldon's leather coat. I also decided earlier to remove the rifle scabbard shown on Junior's shoulder that was on version seven. This took many hours to complete but I feel it was well worth it.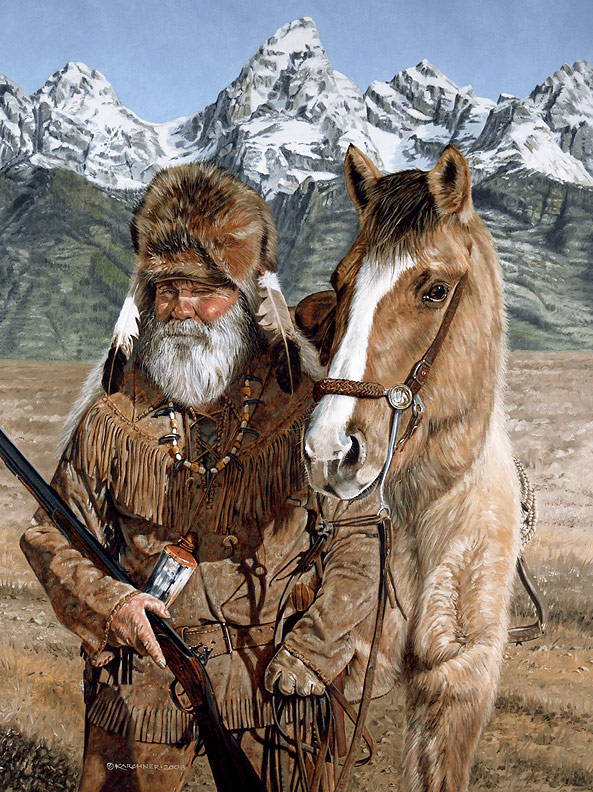 The final piece.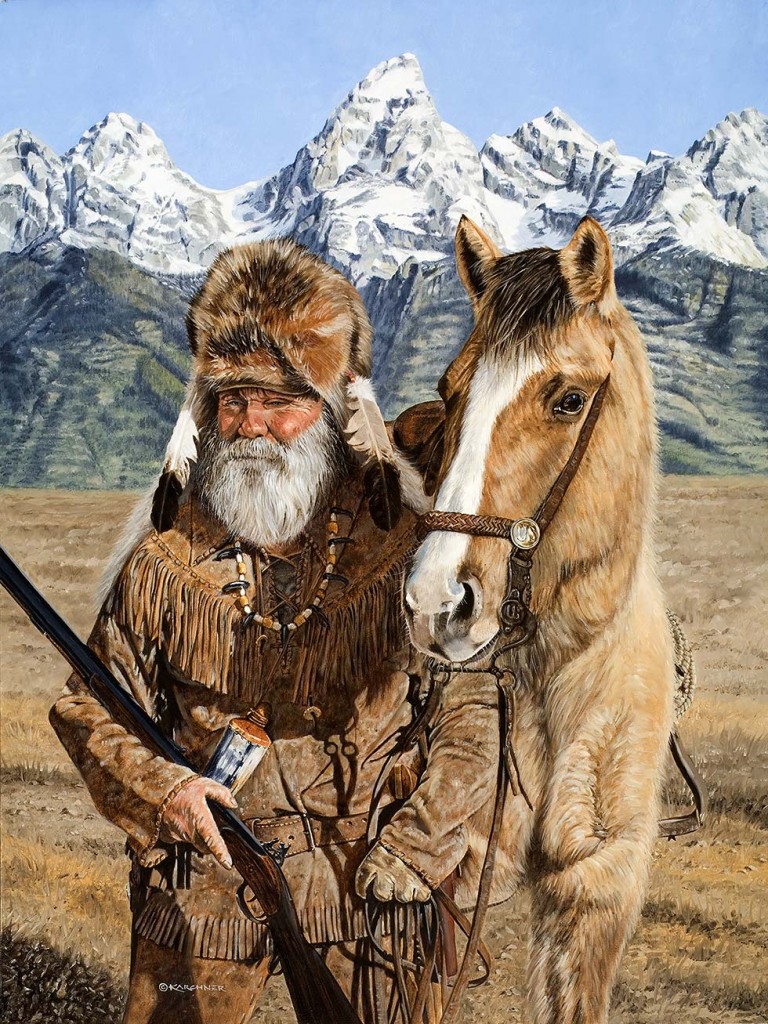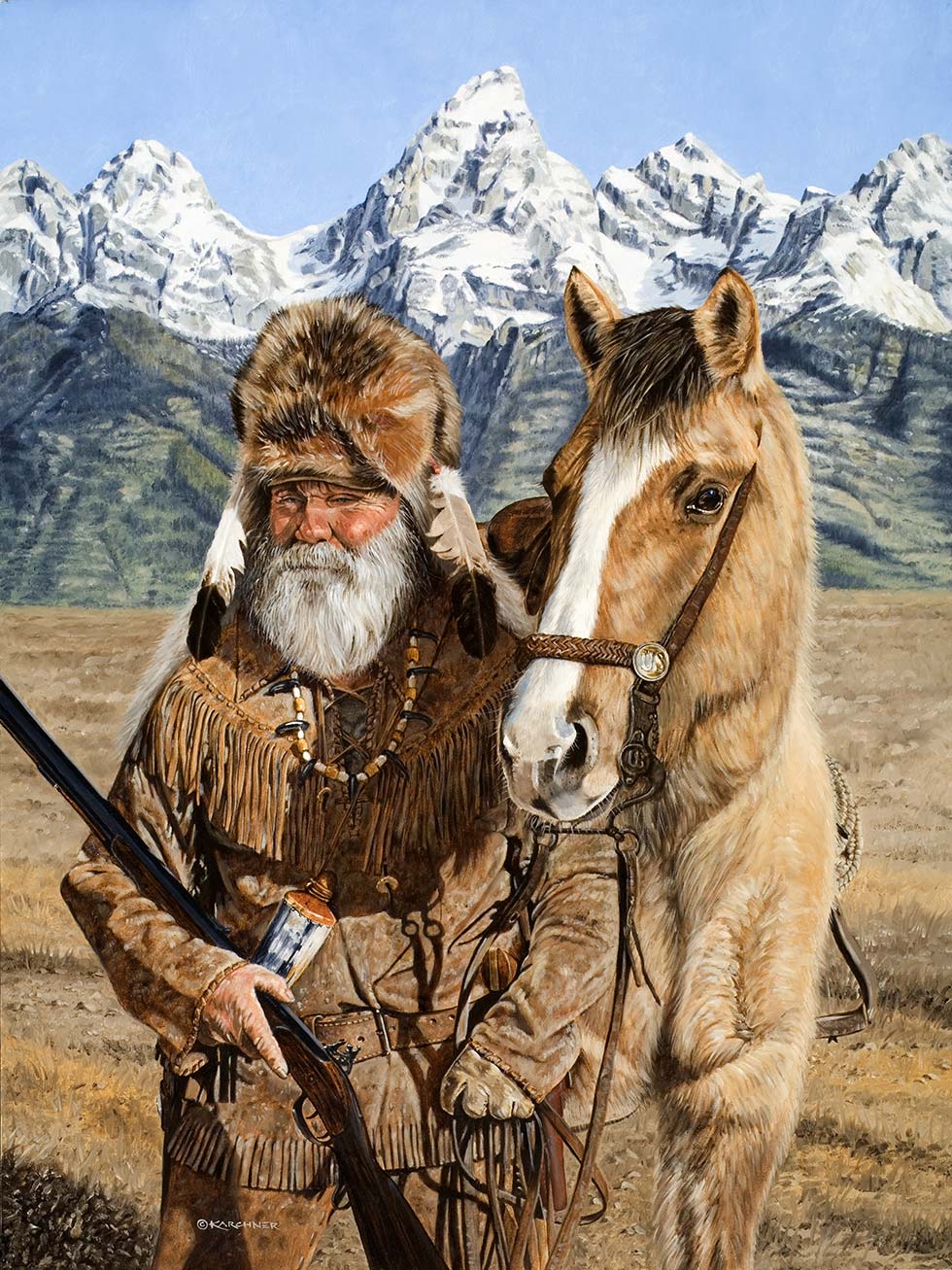 Here are some close-ups of my final version to show the detail.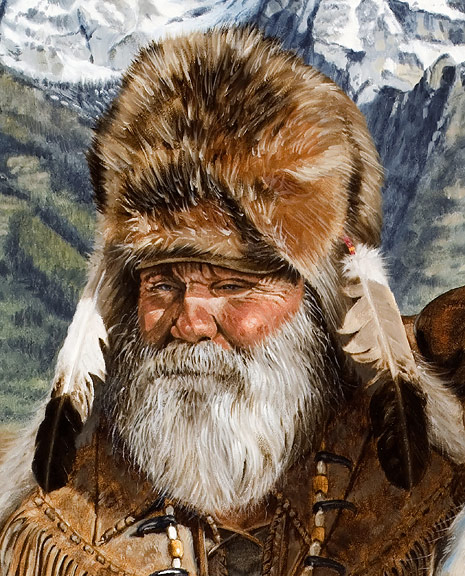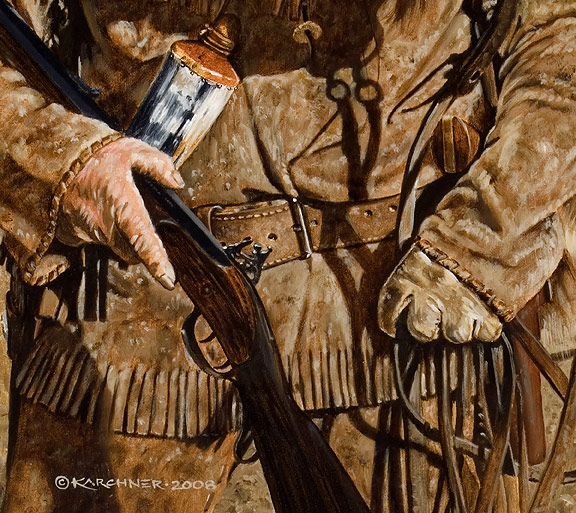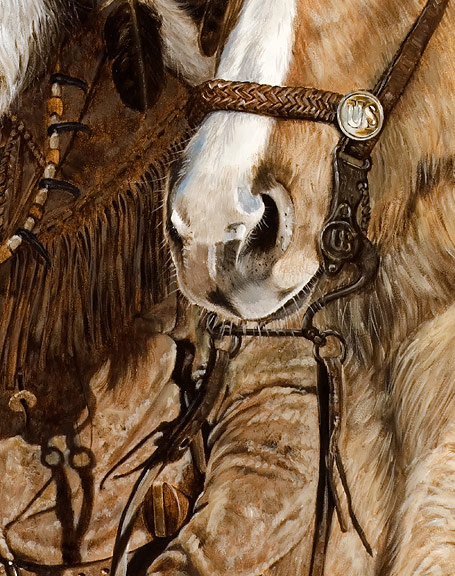 Thanks for riding along. Stay tuned, there are many more of my works in progress to come.
Denny