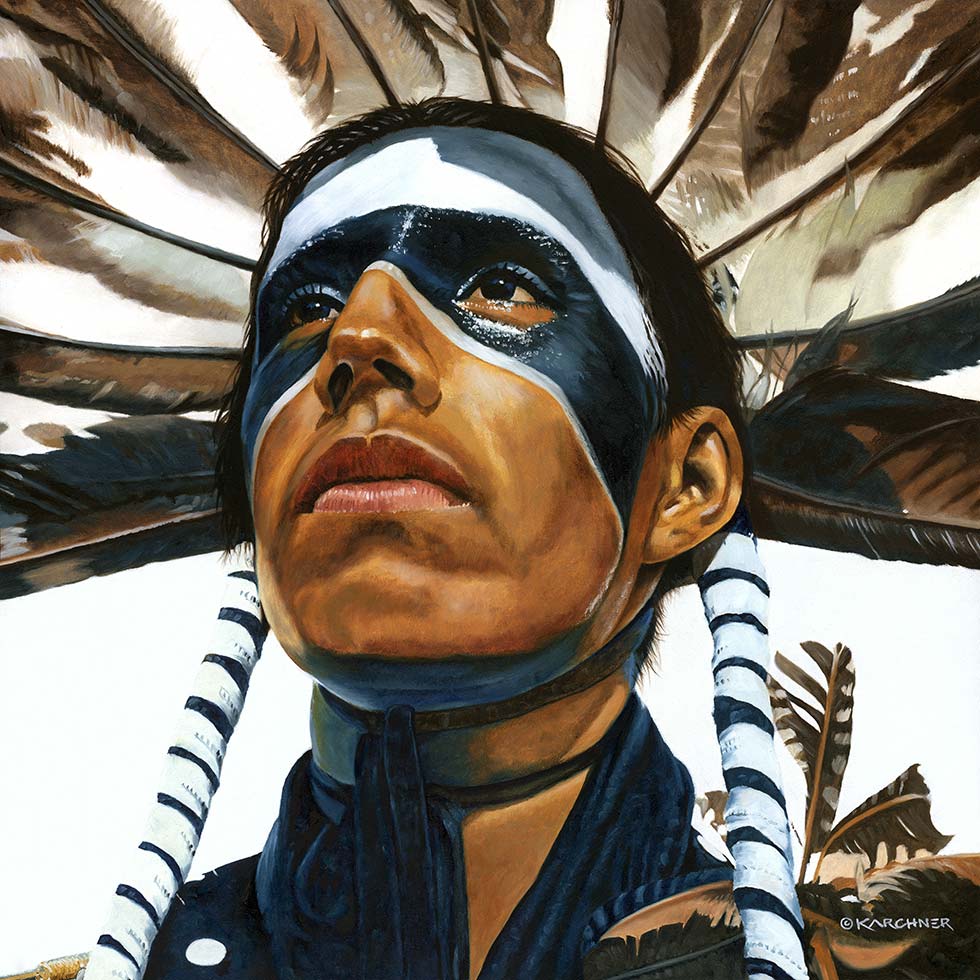 This fine young man is Native American, Jay Eagle from Bullhead, South Dakota. Jay is Hunkpapa/Oglala Lakota.
This painting is traditional oils on Ampersand Gessobord Masonite. The finished size is 16″ x 16″.
Here is version one. On day one, I laid down a base coat for Jay's face.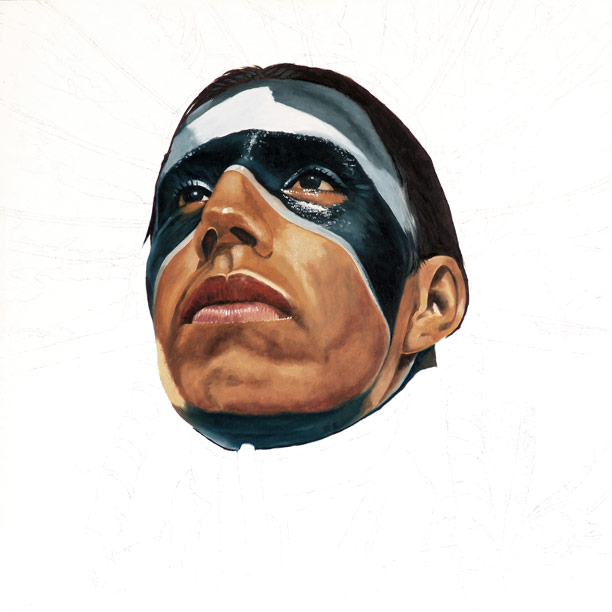 This is day two. I have added some detail to his face and laid down my base coat for Jay's leather bonnet straps, neck and the top of his cloth necklace that holds a feathered pendent that is just out of the picture.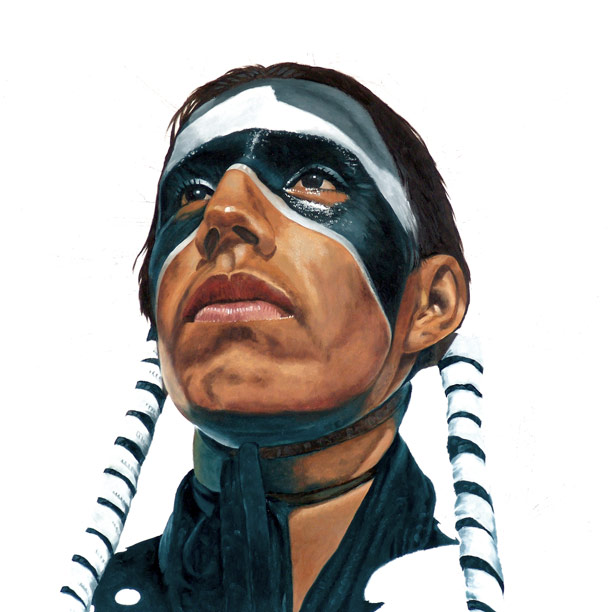 Day three. Here I added the cloth that is wrapped around his long hair braids. I also roughed in the feather cluster on his left shoulder.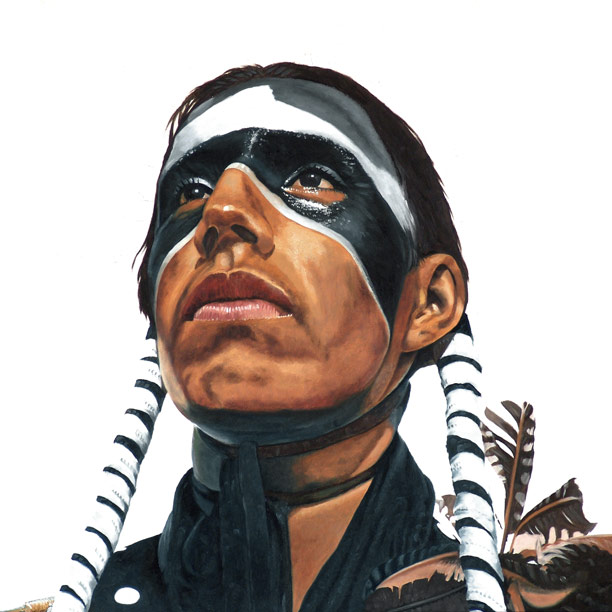 Day four. I spent the entire day roughing in all the feathers in his bonnet and more detail to his face.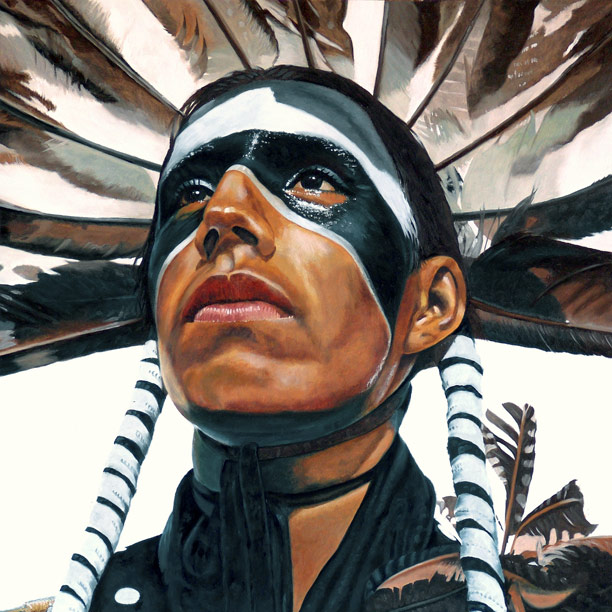 This is the final version. I finished detailing out his bonnet feathers, painted in the off-white background and lastly, I signed it.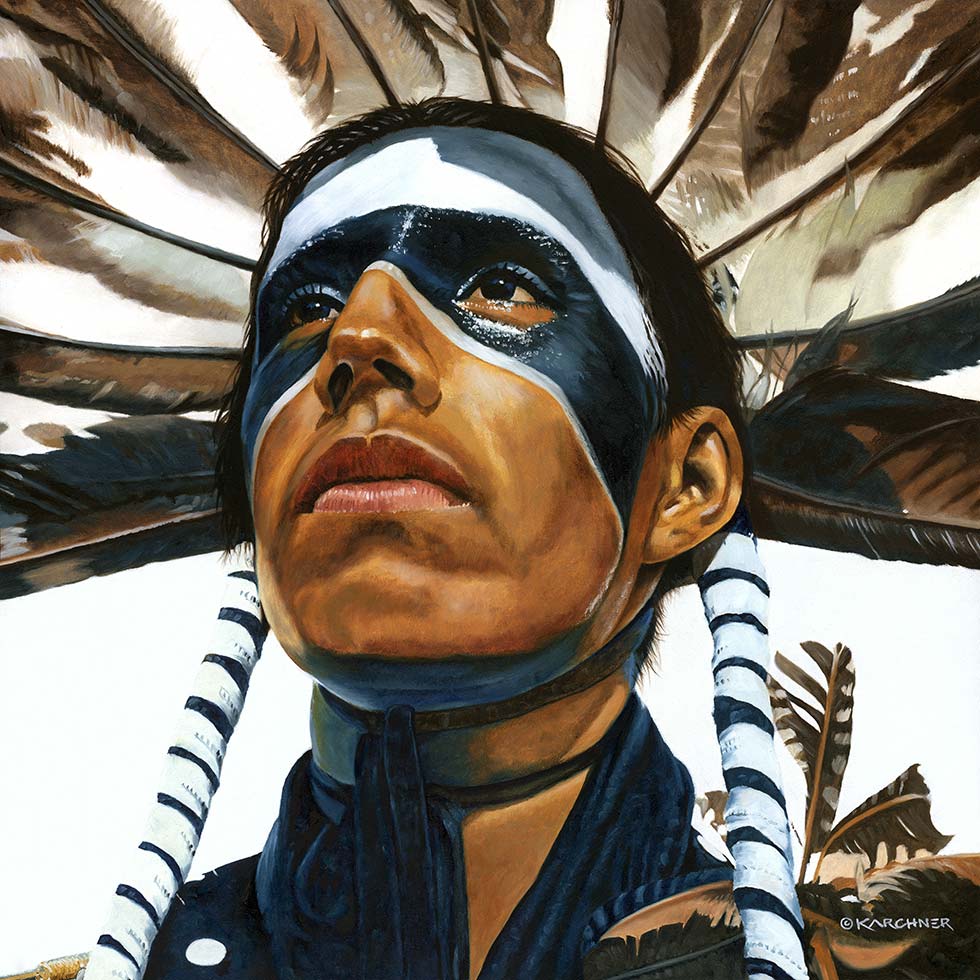 Here are two close-ups of my final version to show all the detail.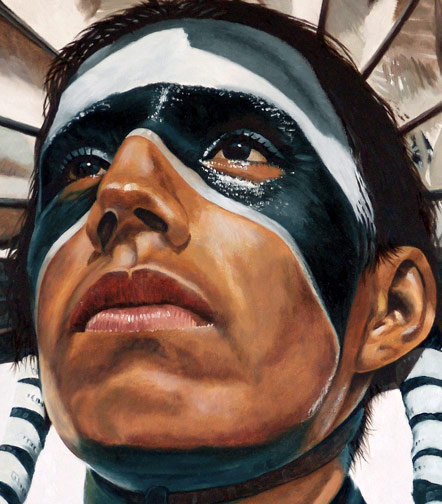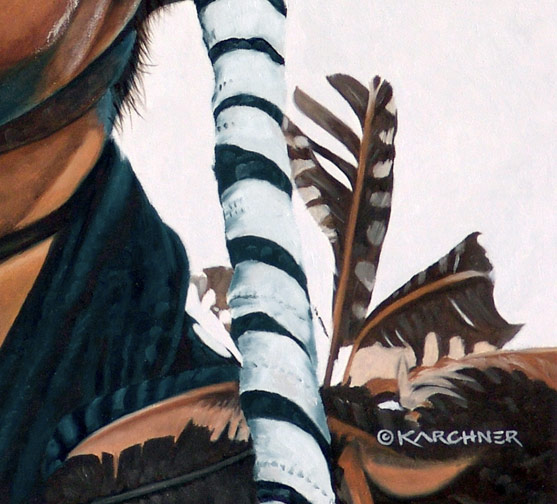 Thanks for riding along. Stay tuned, there are many more of my works in progress to come.
Denny