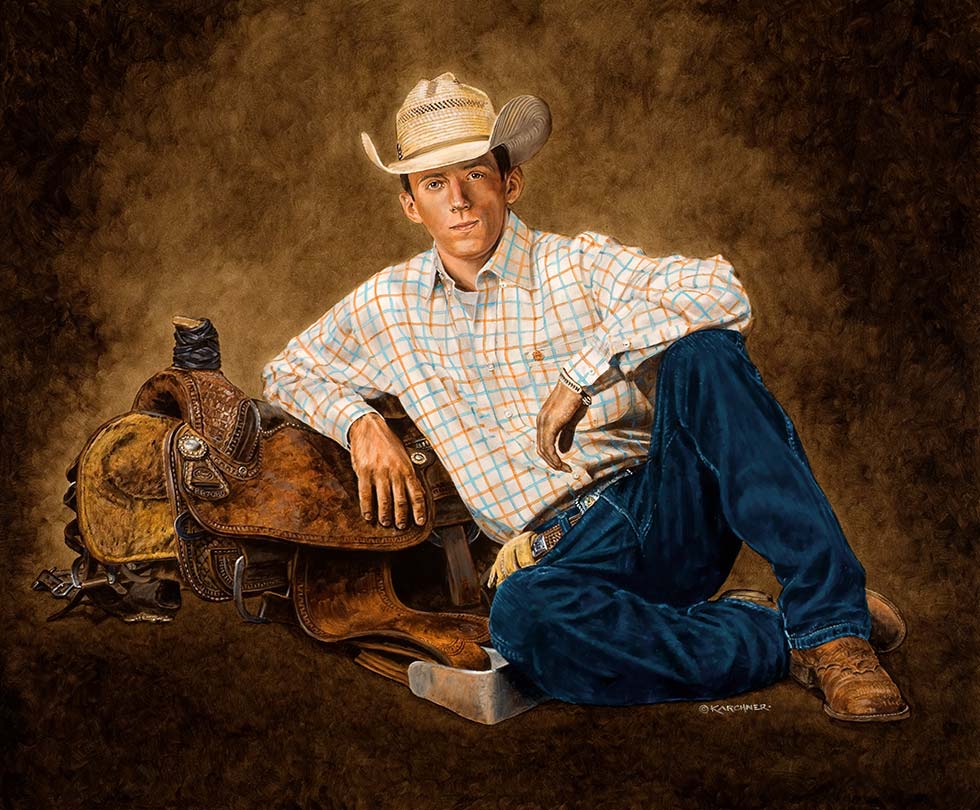 This is a commission piece. This is Rick Scruggs from Duncan, South Carolina. Rick has been riding since the age of two. He specializes in team roping and calf roping. His mother was gifting this painting to Rick's father. Rick is posed with his favorite saddle that his father bought for him. It's a high-end Courts roping saddle handmade by a company called McMaster Custom Tack in Texas.
This painting is traditional oils on museum-grade Masonite. The finished size is 24″ x 20″.
Here is version one. I am giving you a close-up first since I am working just the face area.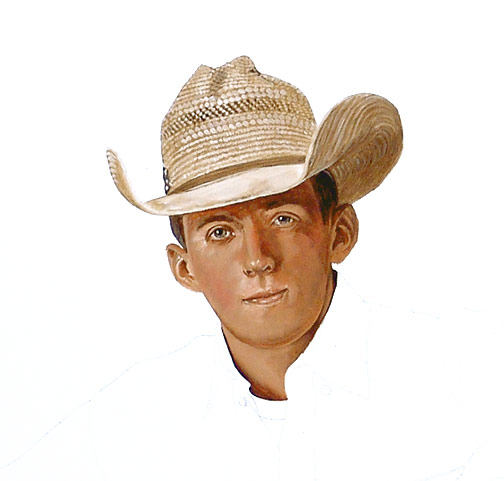 This is day two. I have smoothed out the flesh and hat while adding more detail to the face and hat. On the second day, the paint sets up and makes it easy to use a dry brush to blend and smooth everything out.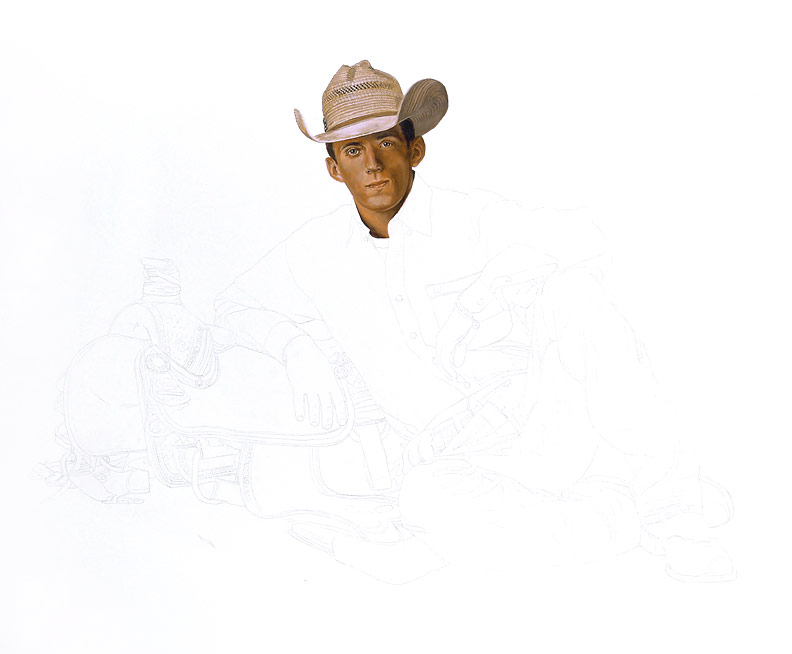 Here is a close-up of version two.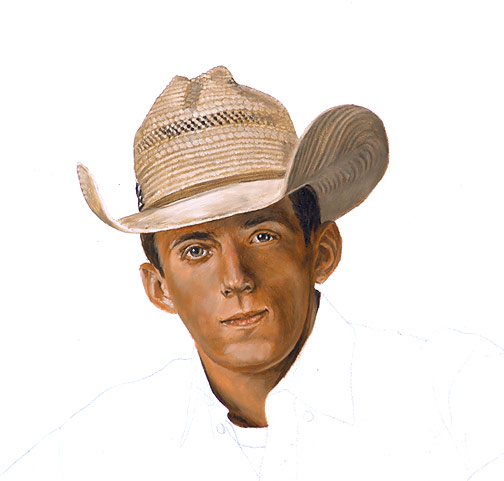 Day three. I pretty much finished detailing his face and managed to get the Courts saddle roughed in.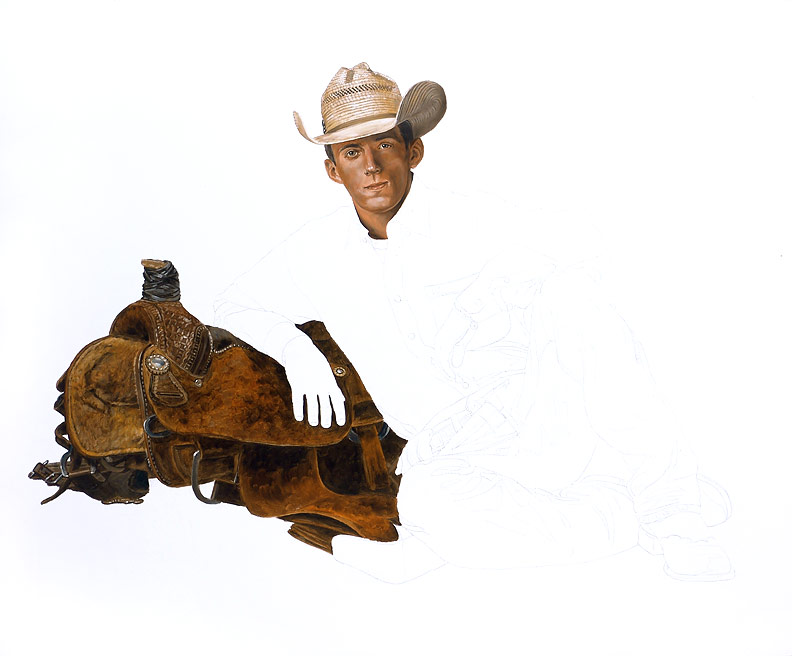 Day four. I'm still working all of the saddle detail. I just love painting leather and metal!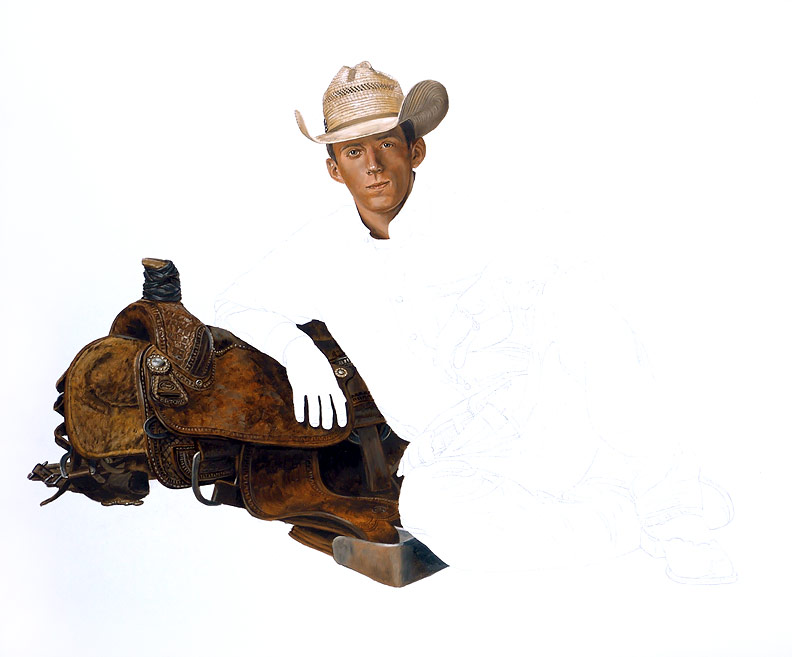 Day five. The saddle is just about complete. You can even see the saddle's maker's logos and the serial number if you look closely on the close-up below. Rick is wearing a plaid shirt. I roughed in the white background on his shirt. I will have to wait a few days for the paint to dry enough to paint the stripes up on top. This day, I managed to rough in his hands as well.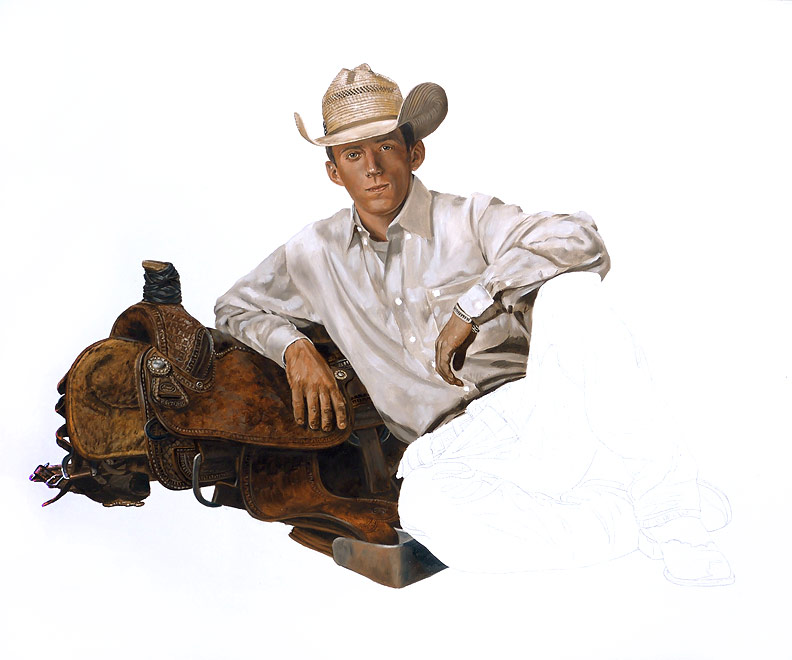 Day six. Meanwhile waiting for the shirt to dry, I roughed in his belt, buckle, gloves and jeans.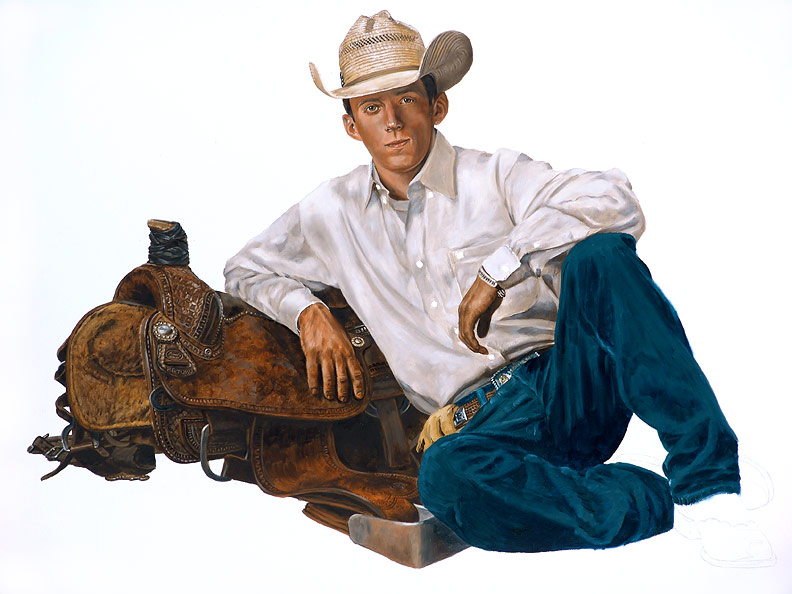 Day seven. I finished detailing Rick's hands and his jeans. I also roughed in his boots. Next, those shirt stripes!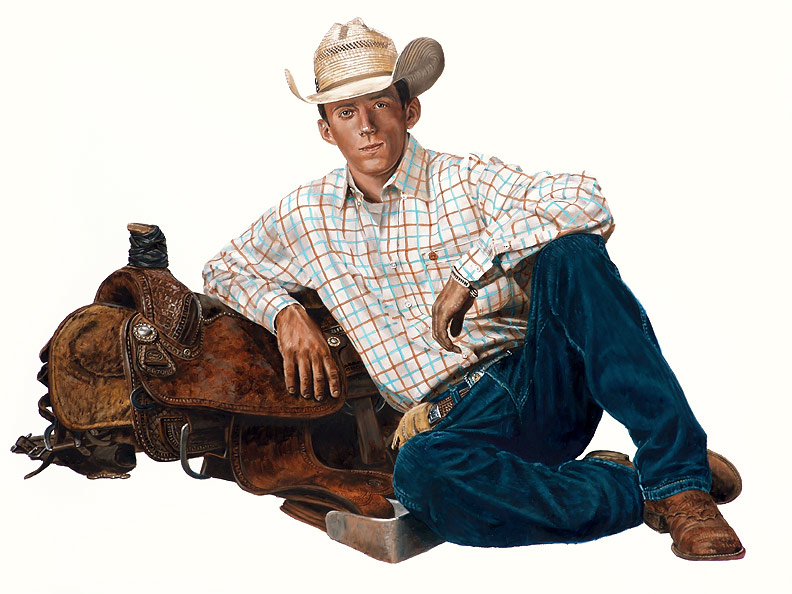 Day eight. I managed to get the stripes roughed in and painted his boots. I will finish all that and on to the background and sign it.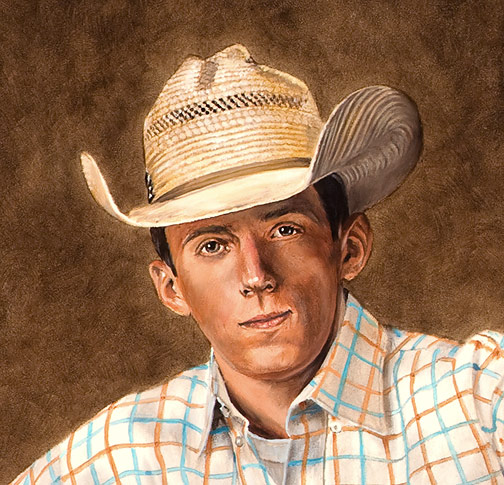 The final piece.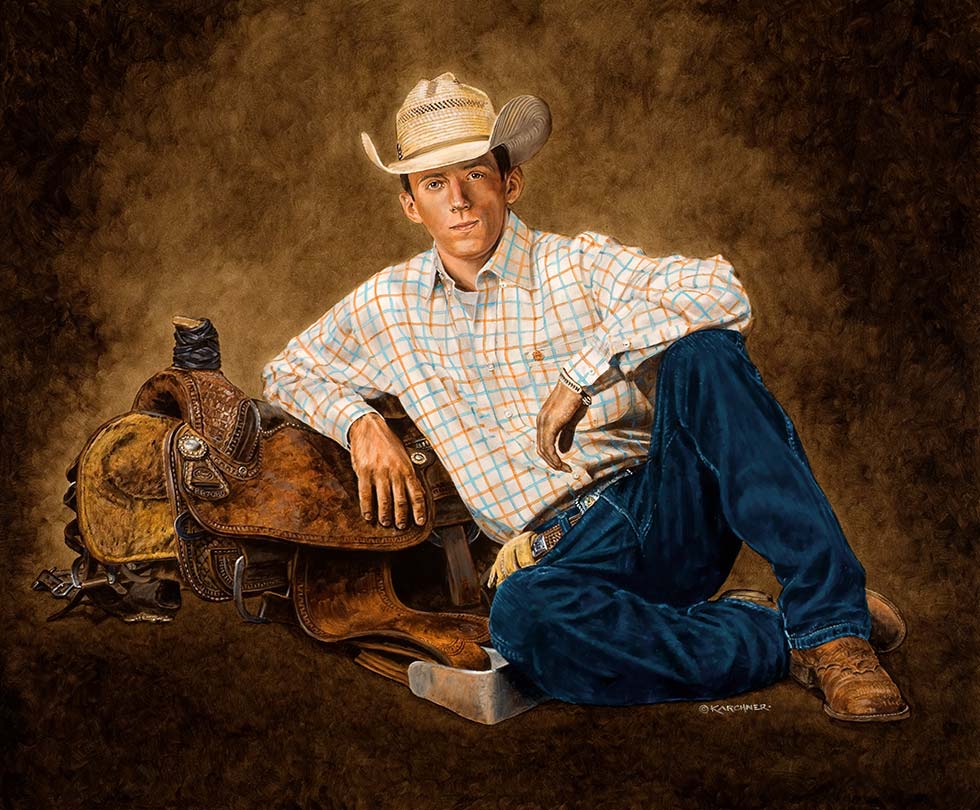 Here are some close-ups of my final version to show the detail.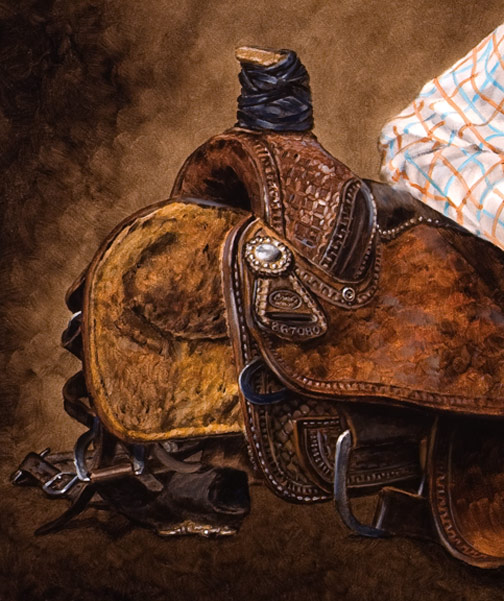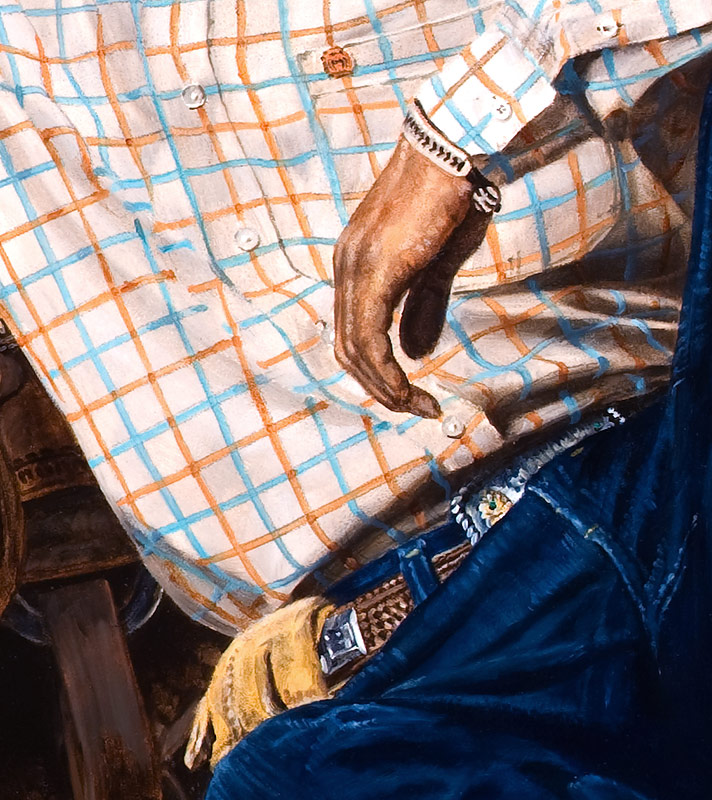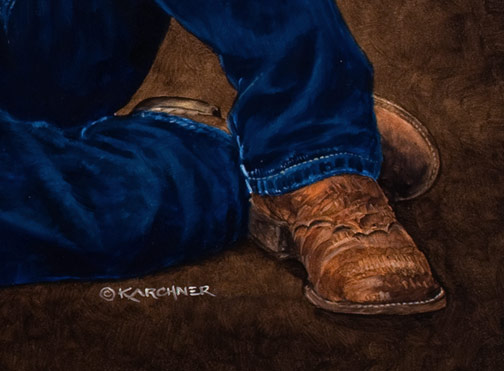 Thanks for riding along. Stay tuned, there are many more of my works in progress to come.
Denny