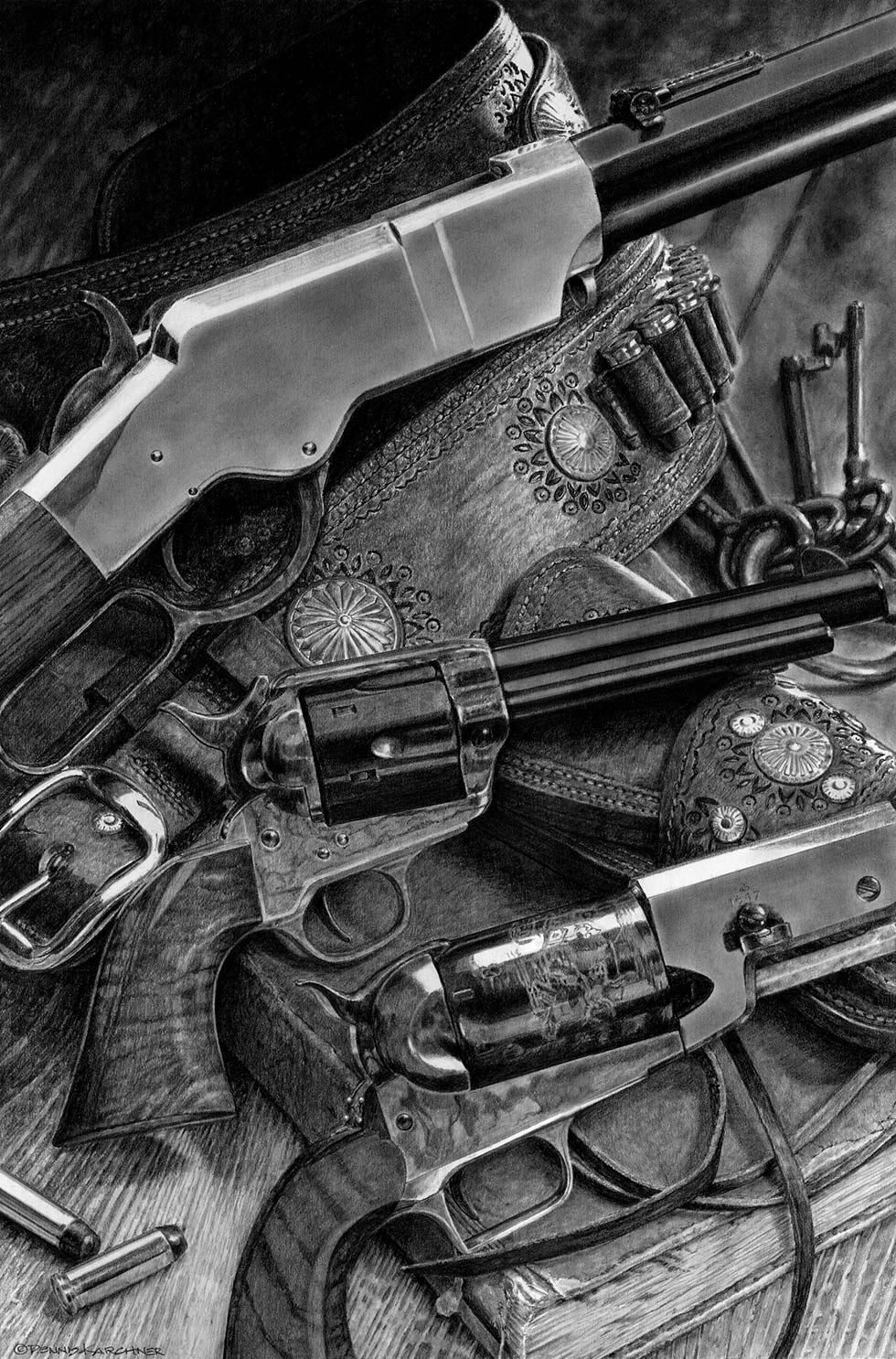 This "pencil" piece is "The Three Ubertis." Uberti is a gun manufacturer based in Italy. They specialize in the making of fine "Western Vintage Firearms," and are favorites of many collectors and shooters.
Pencil on heavy-weight illustration board.
Edition of 250.
Original donated to the Buffalo Bill Historical Center 2004 Art Auction, Cody, WY–Private Collection.
Measures: 12″ x 18″
The Three Ubertis took over 100 hours to complete over a 10 day period. View the slideshow below.