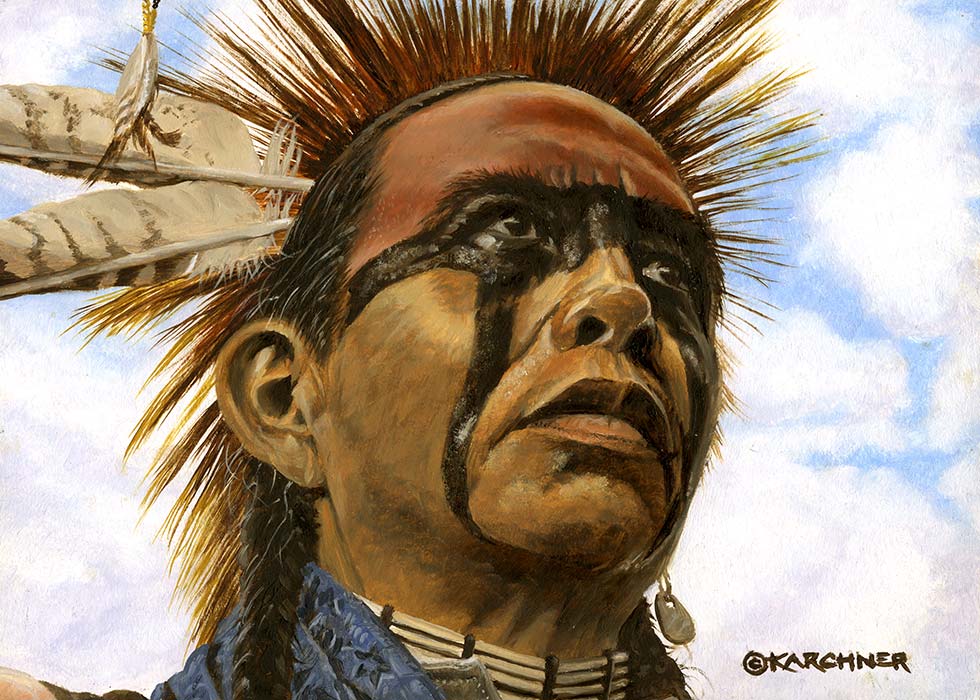 This painting is my first miniature. The size is 7" x 5". This is Stan Bearpaw. Stan is a friend and neighbor from Cody, WY. He is a full-blooded Cherokee and he is the great, great, great nephew of the famous Indian Outlaw, Ned Christie.
This painting is traditional oils on Realgesso Masonite.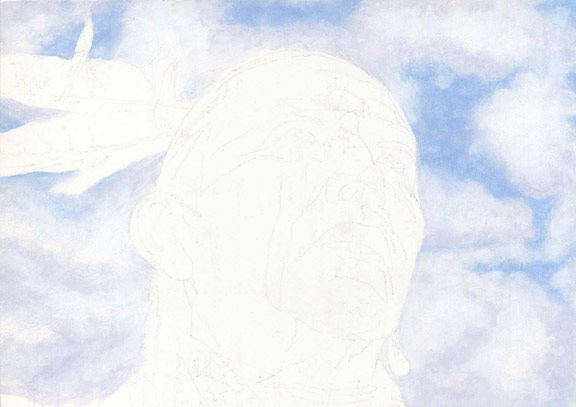 This is day two. I have roughed in the feathers and hair on his head dress, along with the upper part of his face.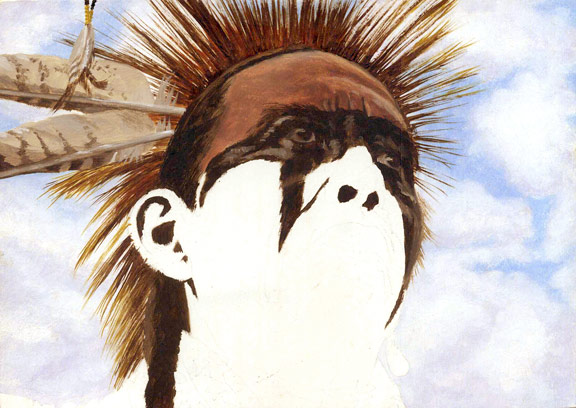 This is the final version.
Thanks for riding along. Stay tuned, there are many more of my works in progress to come.
Denny