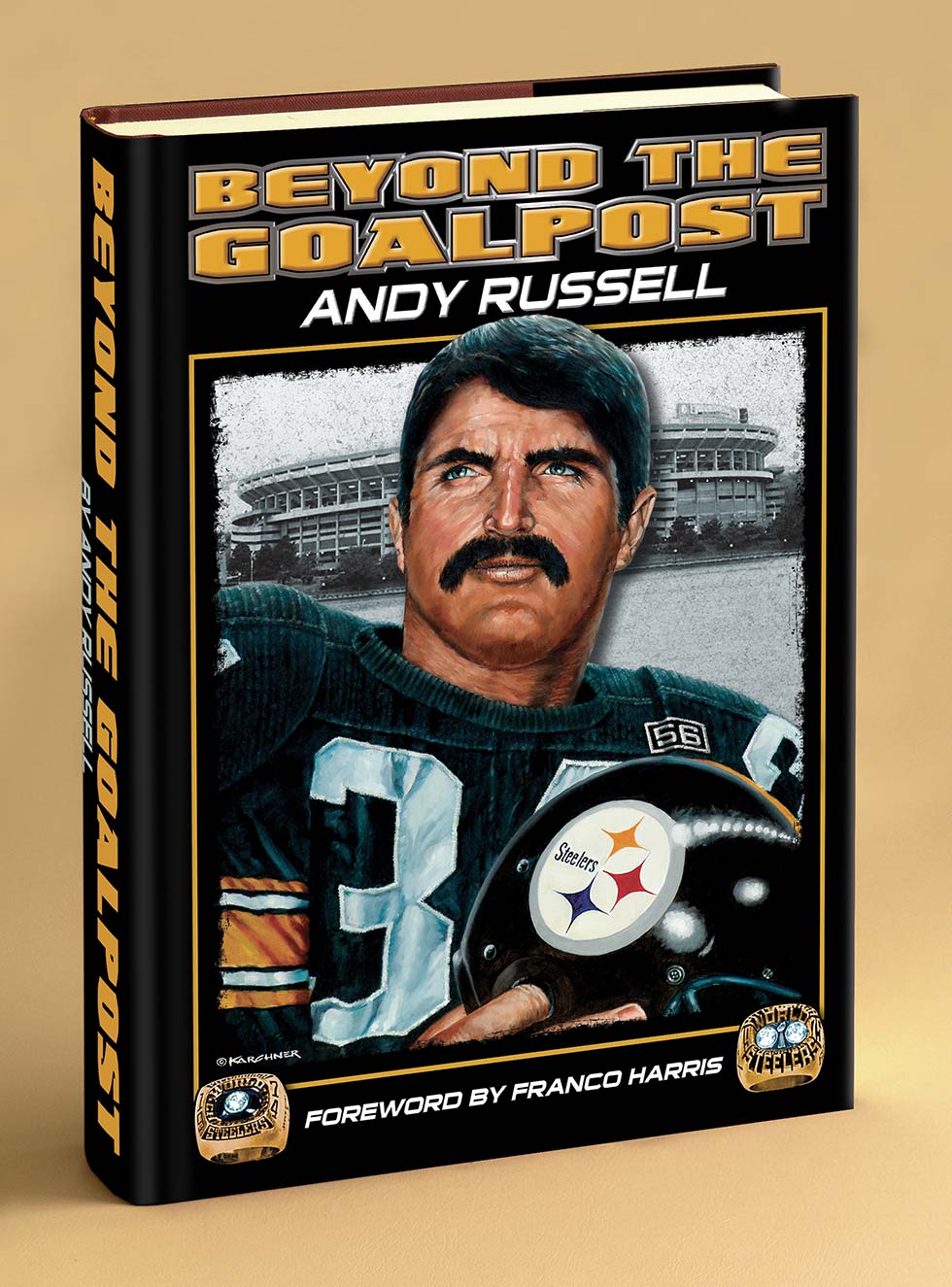 In October 2009, Denny had the privilege of creating all the cover graphics for former Pittsburgh Steeler, Andy Russell's new book titled Beyond The Goalpost. Denny's oil painting of Andy was featured along with a photograph of Three Rivers Stadium taken by photographer, David B. King from Washington D.C. The foreword was written by the famous Hall of Fame member, running back and former Pittsburgh Steeler, Franco Harris.The back cover features this famous photograph of Former Steeler Linebackers, Jack Ham, Jack Lambert and Andy Russell. This photograph was taken to showcase what is still an NFL Record. These three linebackers went to 24 Pro Bowls!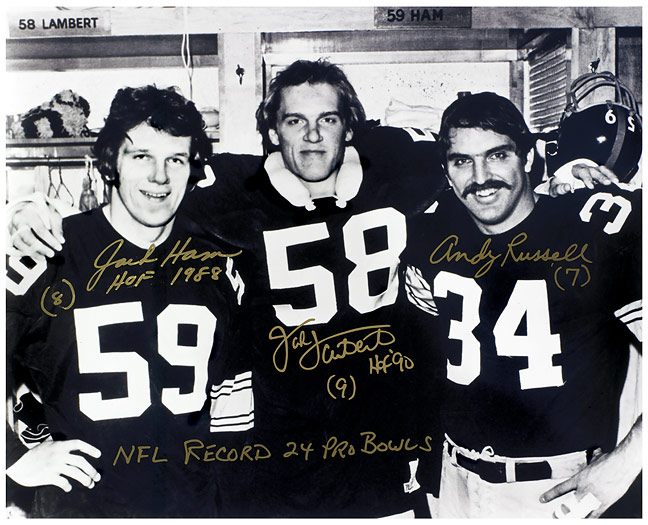 This is Andy's third book. The inside front cover flap reads in his own words:
Andy has always been attracted to athletic challenge, adventure and possibly even danger. In this book Andy tries to understand what it was that drove him as a young child, and to recall who were his mentors and especially ask himself why he was so driven to pursue what many would consider dangerous sporting activities – for example: professional football, mountain climbing, wilderness canoeing, cave exploring, and scuba diving.
In some ways this book could be considered a biography as Andy tries to tell his children, grandchildren, dear friends and the Steelers Nation (fans/readers) how he thinks about life, how lucky he has been, and what a positive influence they have all been. If one can write his legacy this book would be his attempt to understand himself.
Andy explains how football has been such a primary force in his life and he has included many stories about the Steelers amazing transformation from a consistent loser in the 60's to the incredibly successful 70's. Football also provided Andy with the opportunity to travel around the world five years in a row, giving football clinics, making motivational speeches and personal appearances. During those trips he and his partner Sam Zacharias pursued their investment business, finding investors on the other side of our planet. Andy describes how he feels forever blessed to have had such an opportunity, all brought about by his football experience.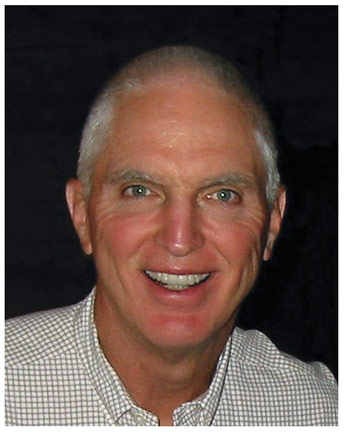 Beyond The Goalpost is preceded by A Steeler Odyssey published in 1998 and followed by An Odd Steeler Journey three years later.