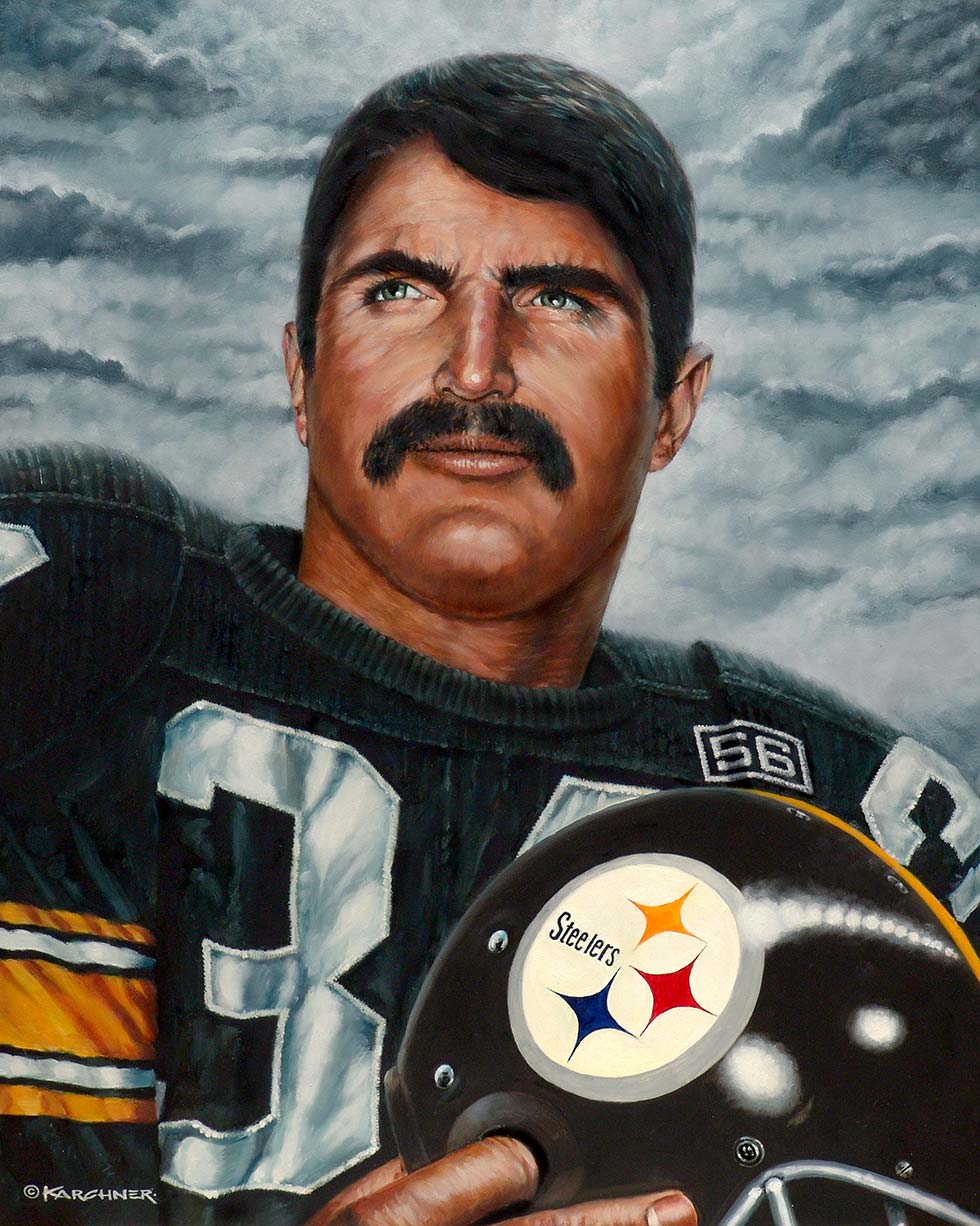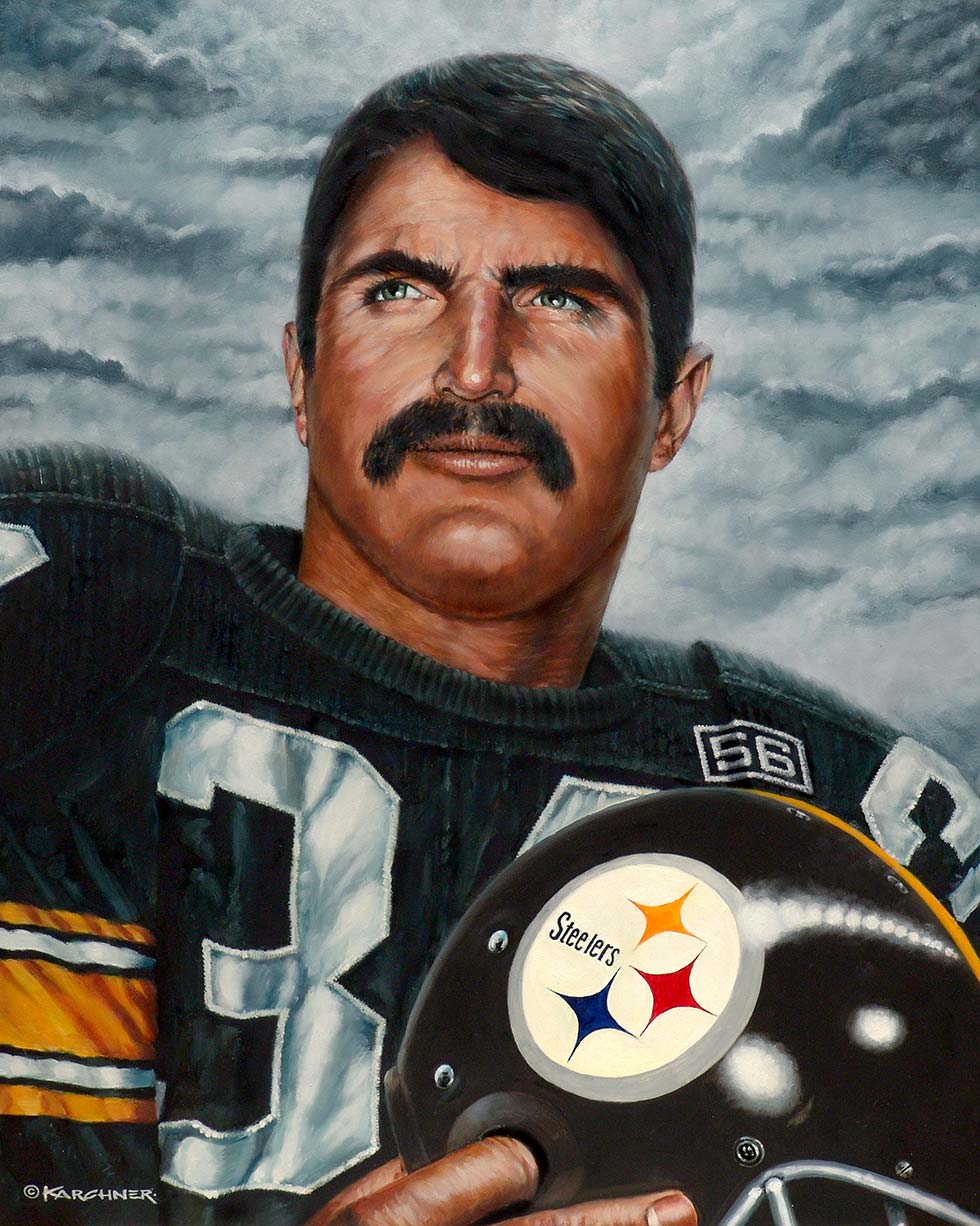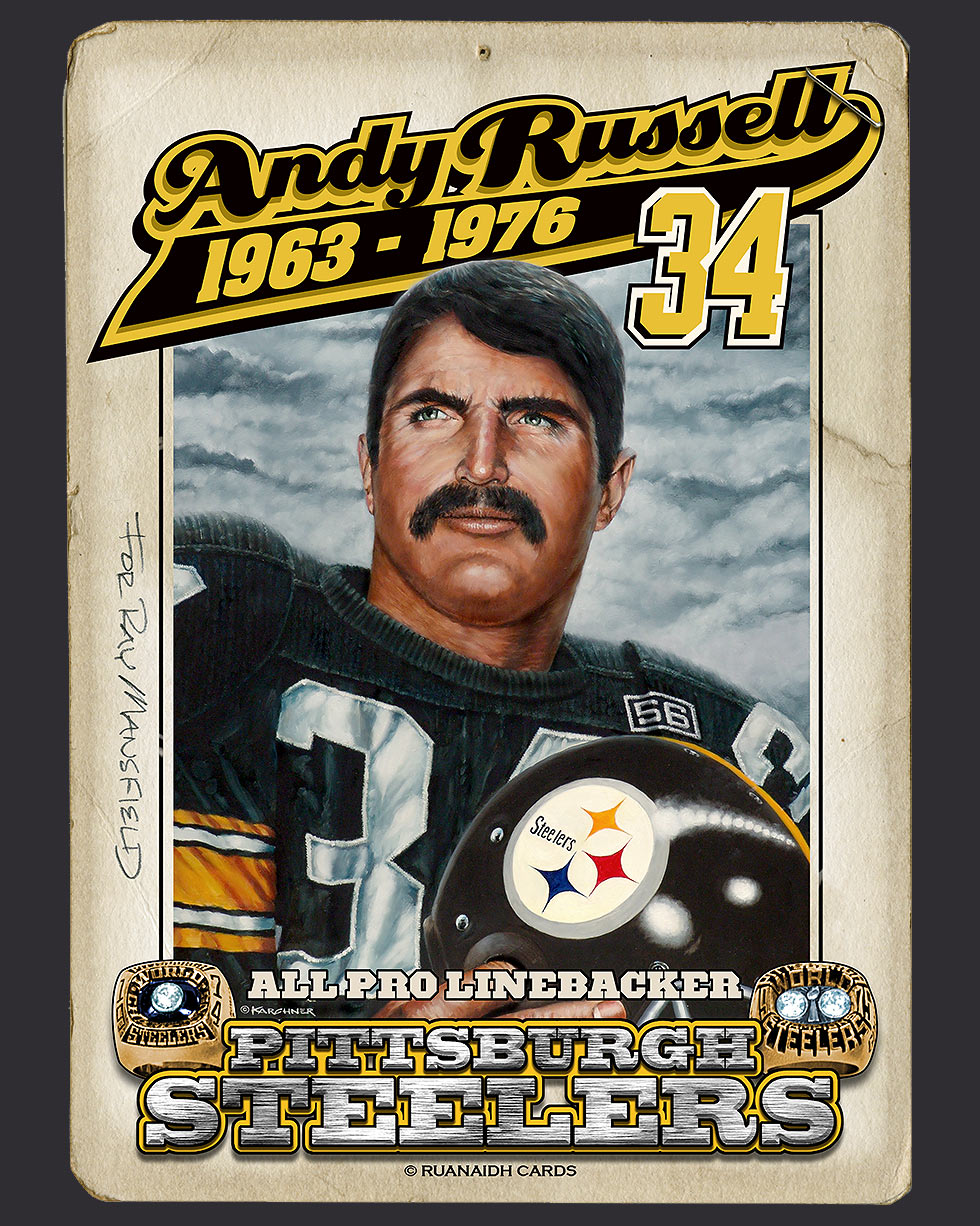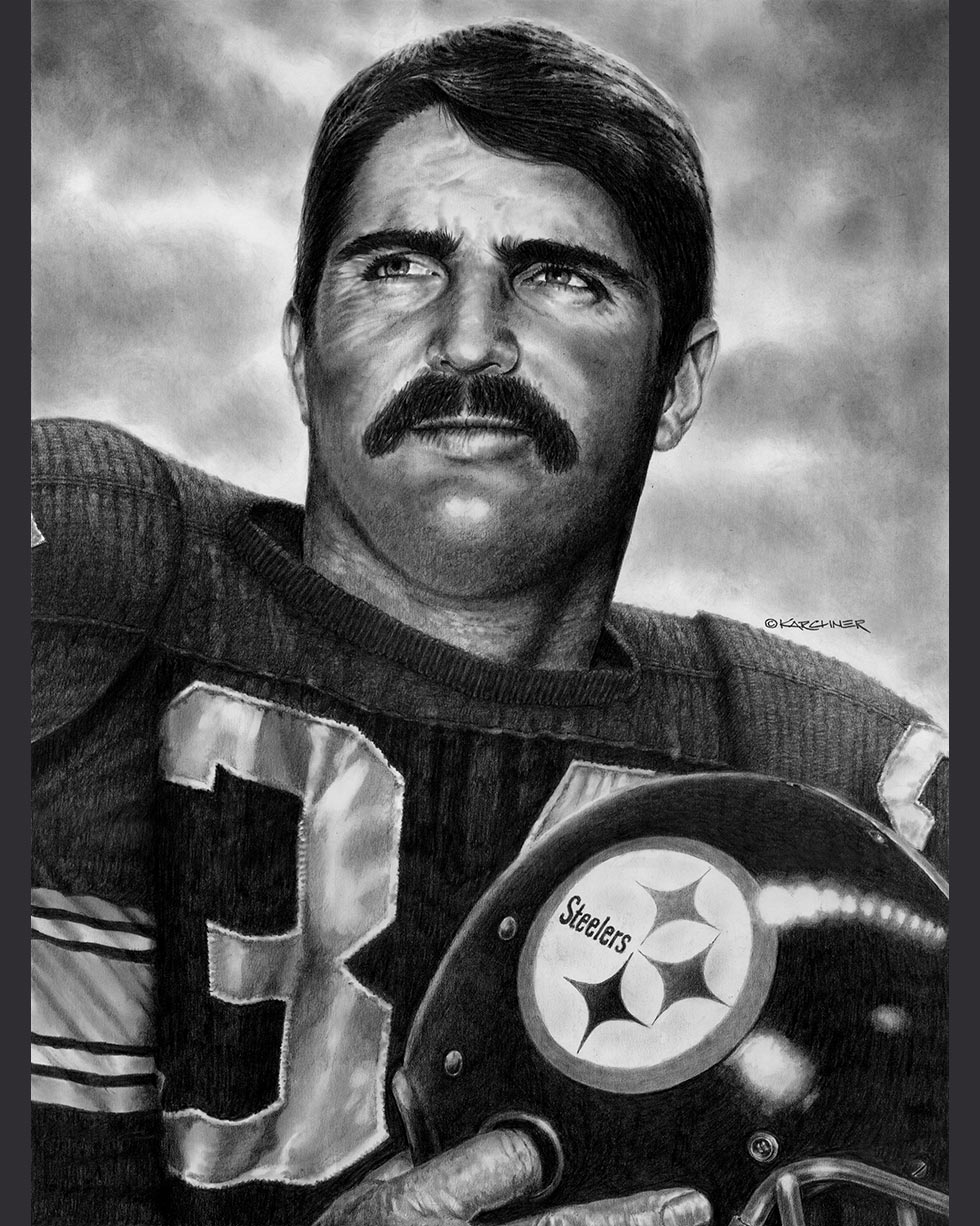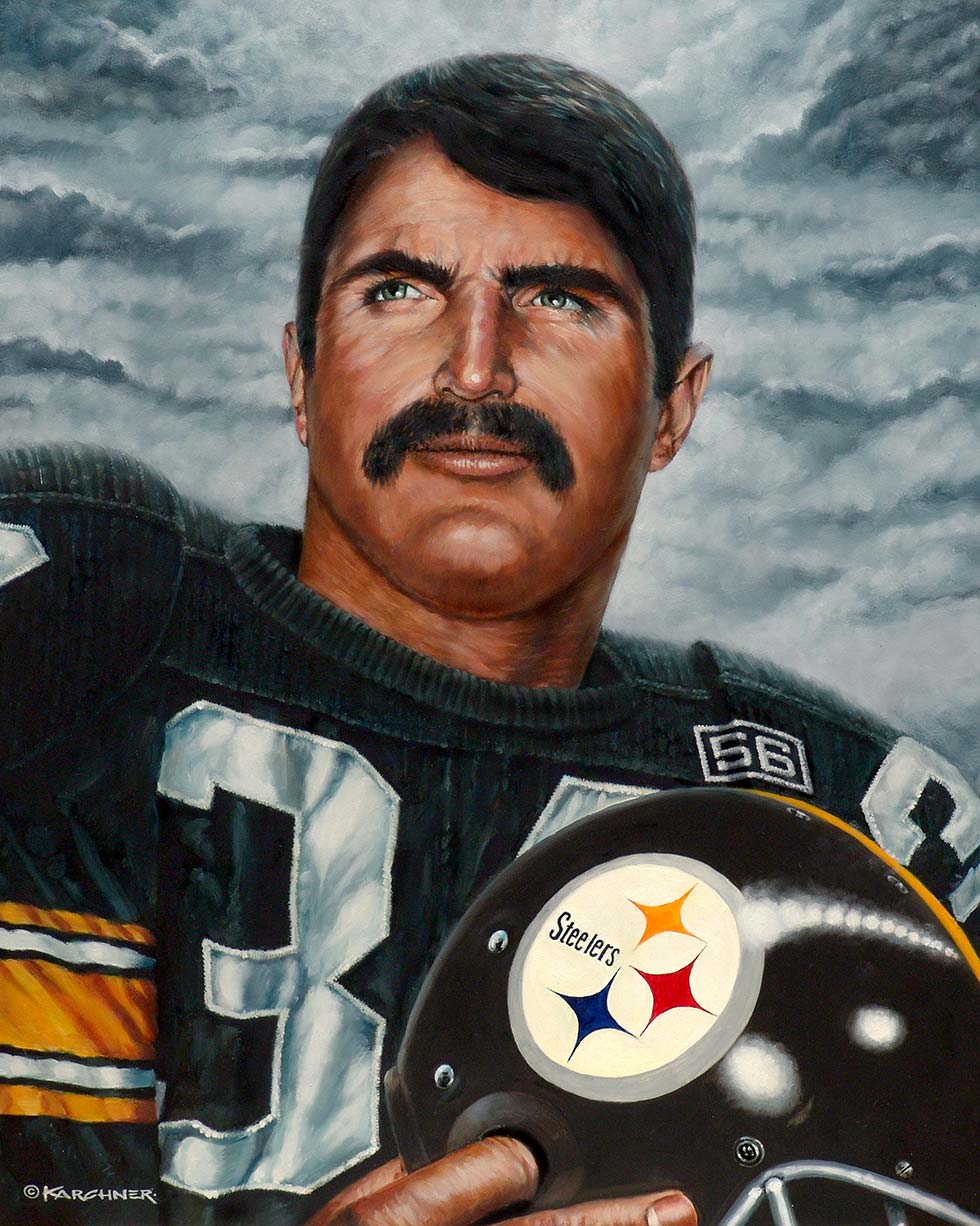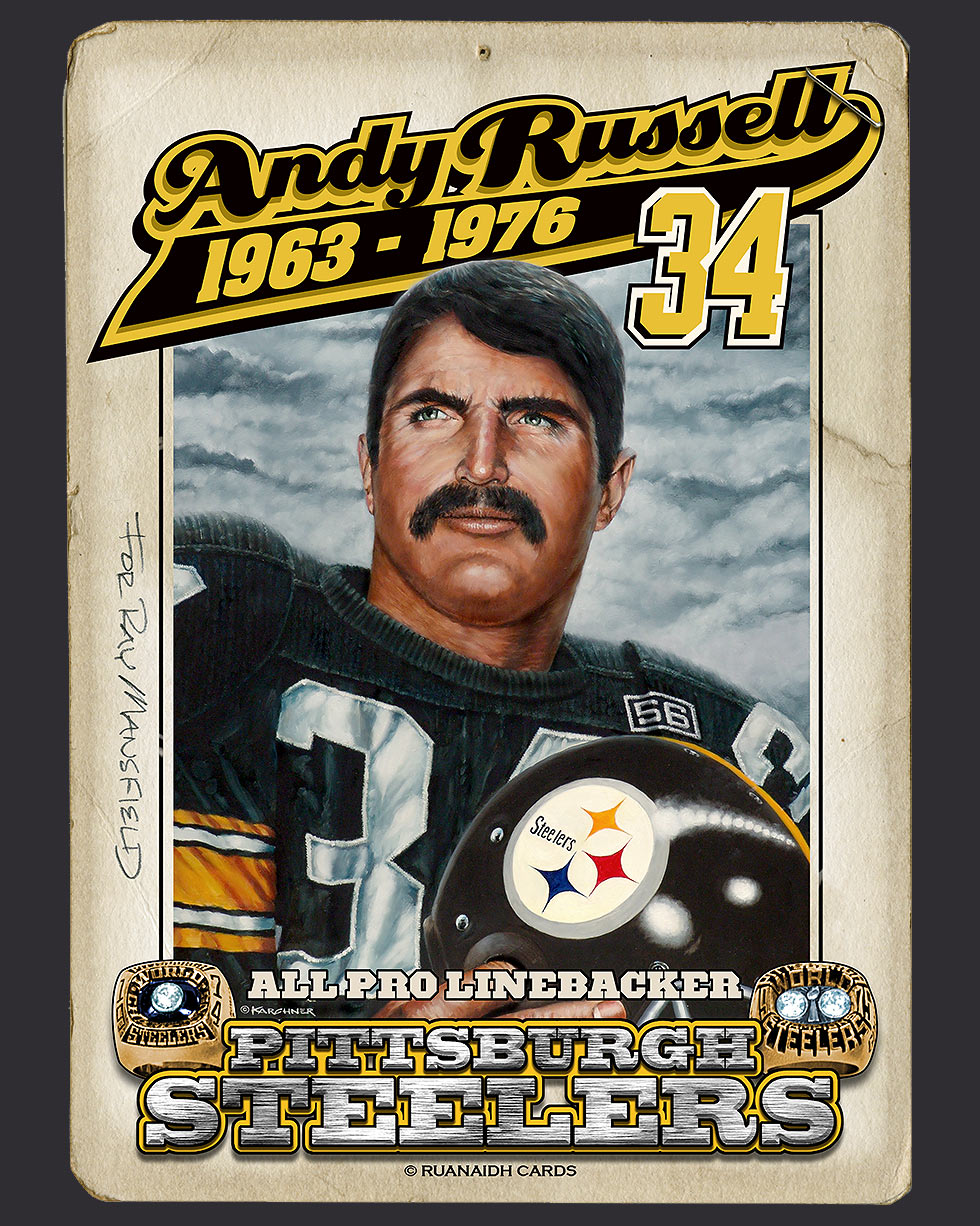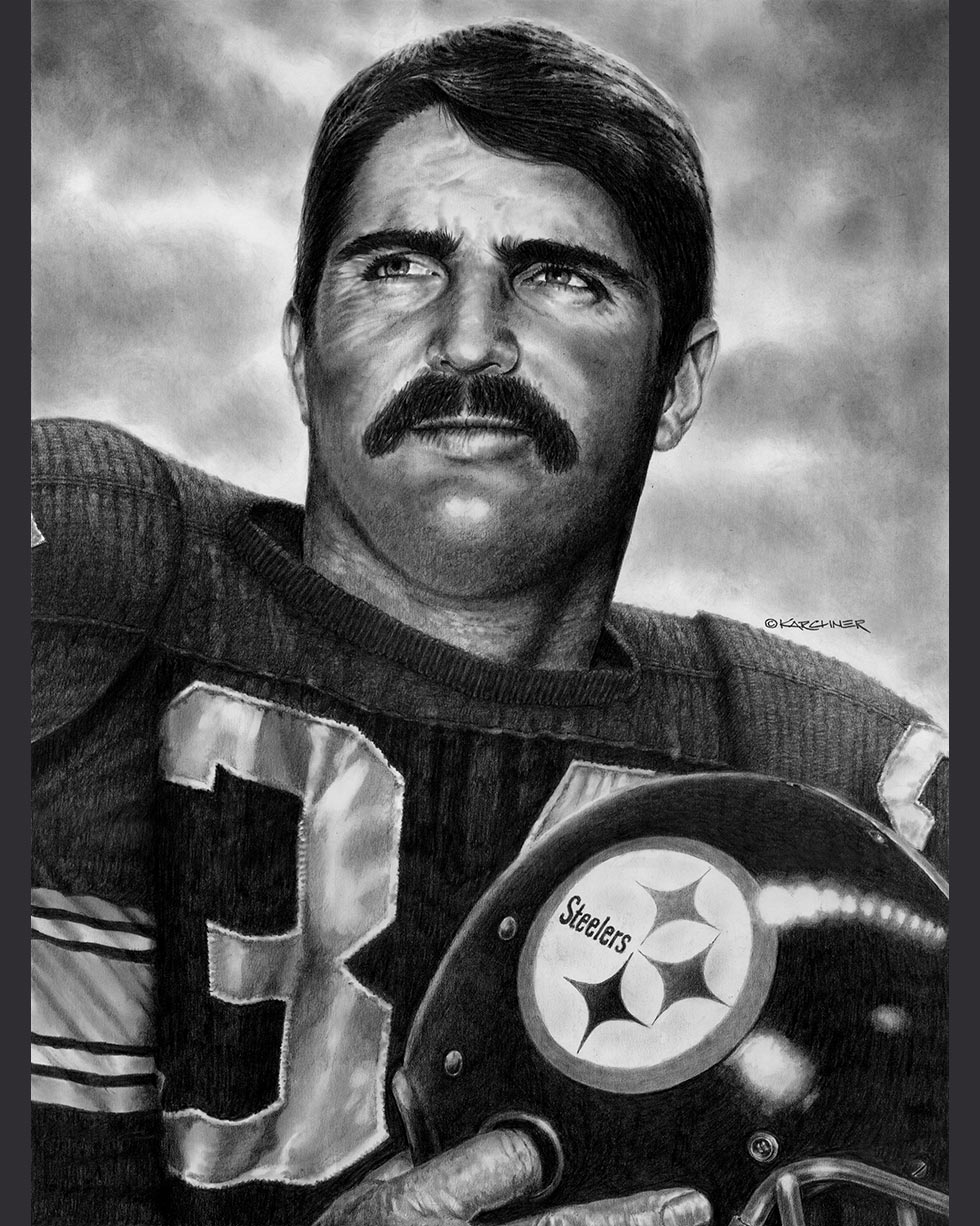 Here are the three Russell pieces. The first being the "traditional oil" of Andy. The size is 16″ x 20″. The original was painted on Masonite. Secondly, is the "collector card" for Mr. Rooney's collection of former "Steeler Greats." Not only is this art used for on the collector cards, it was also enlarged to poster size for future prints. Lastly is the "pencil study" which is 12″ x 16″.
The 16th round draft choice, Andy Russell #34, began his NFL career as an outside linebacker and was one of the few "Steeler warriors" who actually stuck it out in the early days to witness and play a huge role in the formation and ultimate success of the famous "Steel Curtain" defense that led the Steelers into two consecutive Super Bowl Championships in the 1974 and 1975 seasons. That same stick-to-it-ness in football led Russell to phenomenal success in the business world when he opened and managed an investment firm, even as he was still playing football. Russell credits his successes to his talented teammates and business associates. Russell's $1,000 per game "rookie" salary seemed like a fortune back in 1974 but he was talented and savvy enough to diversify his business talents and money in other venues that led to his business success off the field as well.
Russell's first stint during the early 60's with the Steelers led to many lost games so much so that the team was referred to as "S.O.S. – Same Old Steelers." Fans simply expected "more of the same" after years of defeat. Russell left the Steelers briefly in 1964 briefly and after a tour of duty in the military, Russell returned in 1966 and persevered with the team until the 1974 season for a "new game and new look," the new look that led the Steelers down the path of Champions earning the team a new respect and status from its fans and the entire NFL.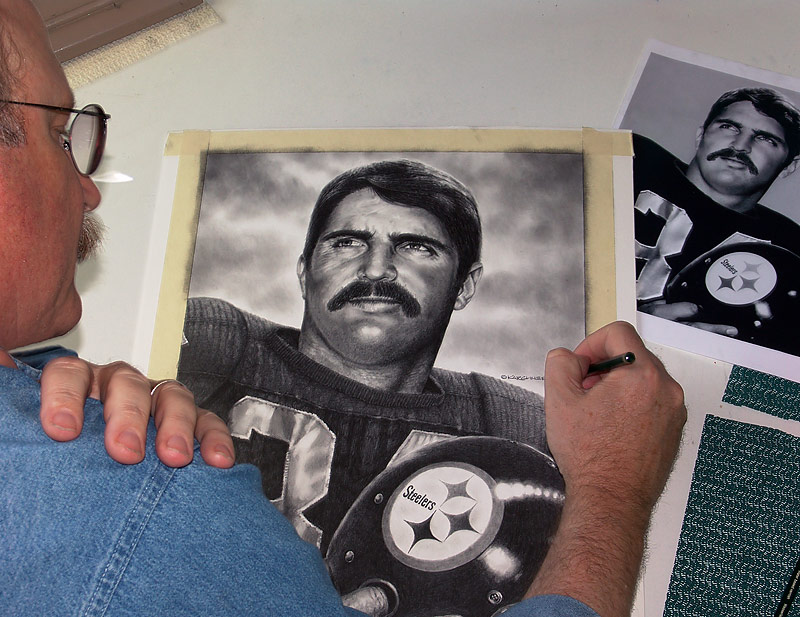 Over the course of Russell's 12-year career as a Steeler, he made Pro Bowl selection seven times, was named the Steeler MVP in 1971, was the Steelers' team captain for 10 years (1967-1976) and was credited with a two-time consecutive Super Bowl Championship in 1974 and 1975. "One for the thumb" had special meaning to this "true to the heart" Steeler player and fan when the Pittsburgh Steelers were led into their 5th Super Bowl Championship in 2006. In recent years, Russell authored two well-received books, A Steeler Odyssey (1998) and An Odd Steelers Journey (2002).
Inquire today about purchasing a signed and numbered print. Call 307-899-2052 or email.