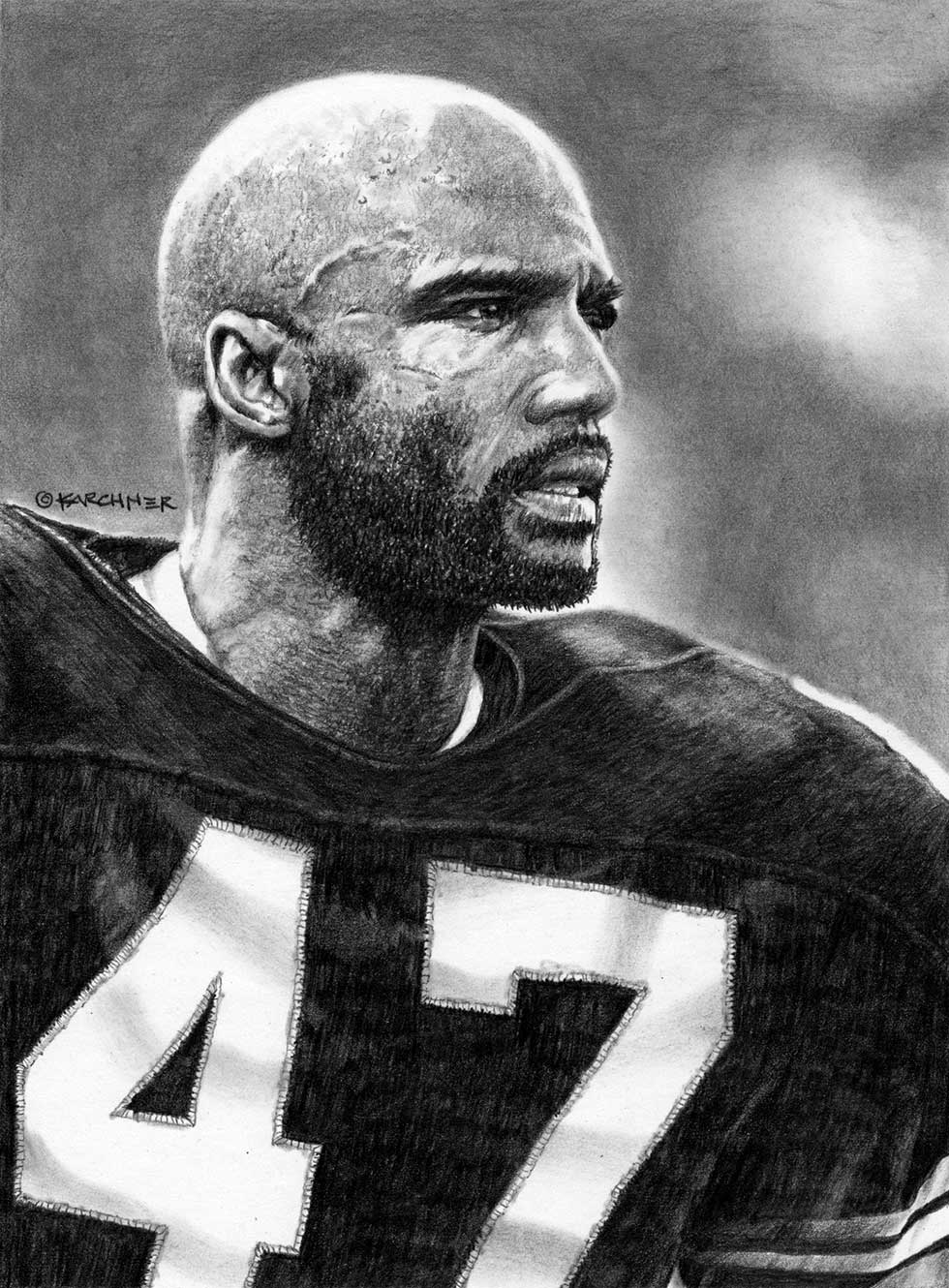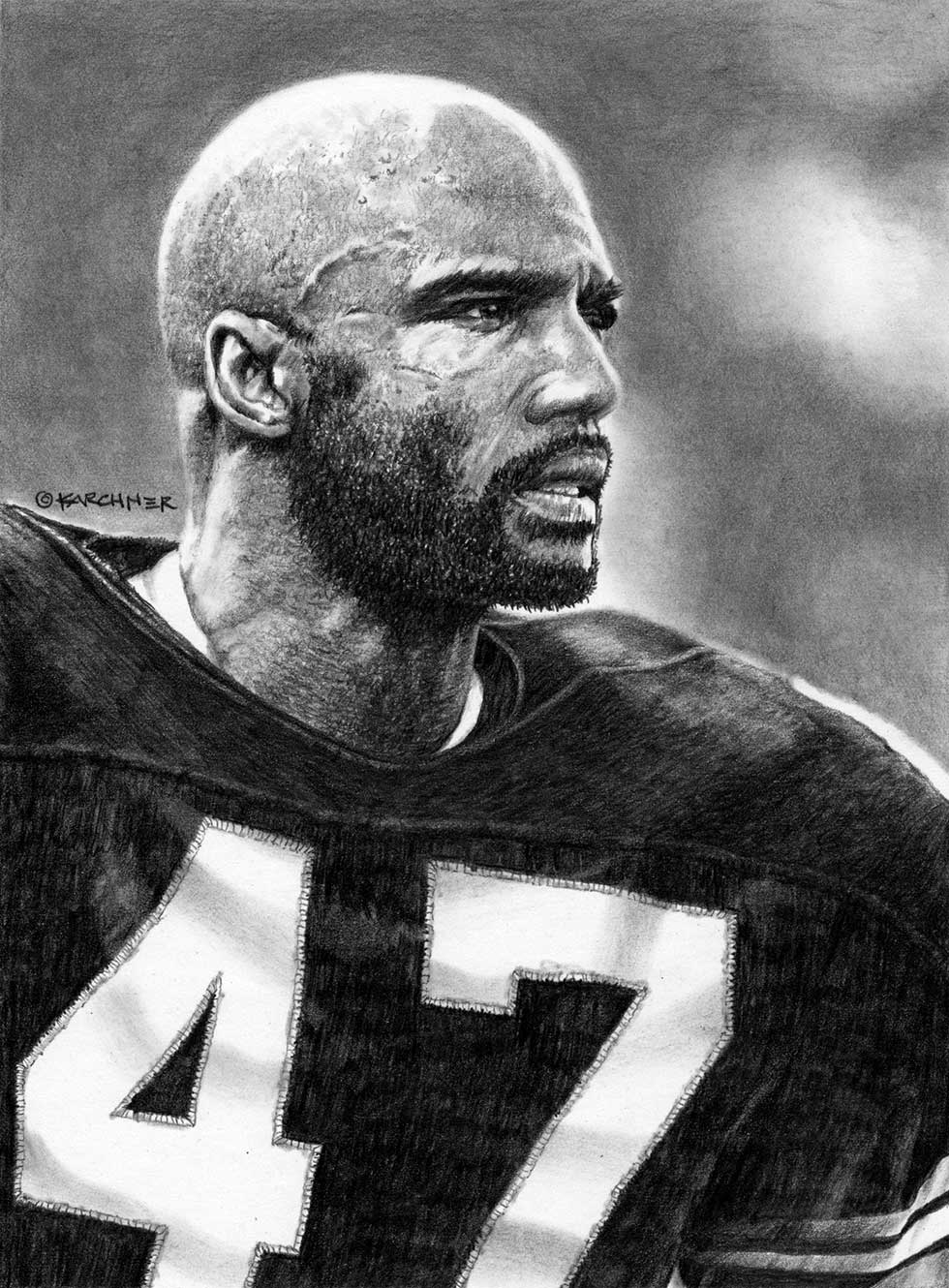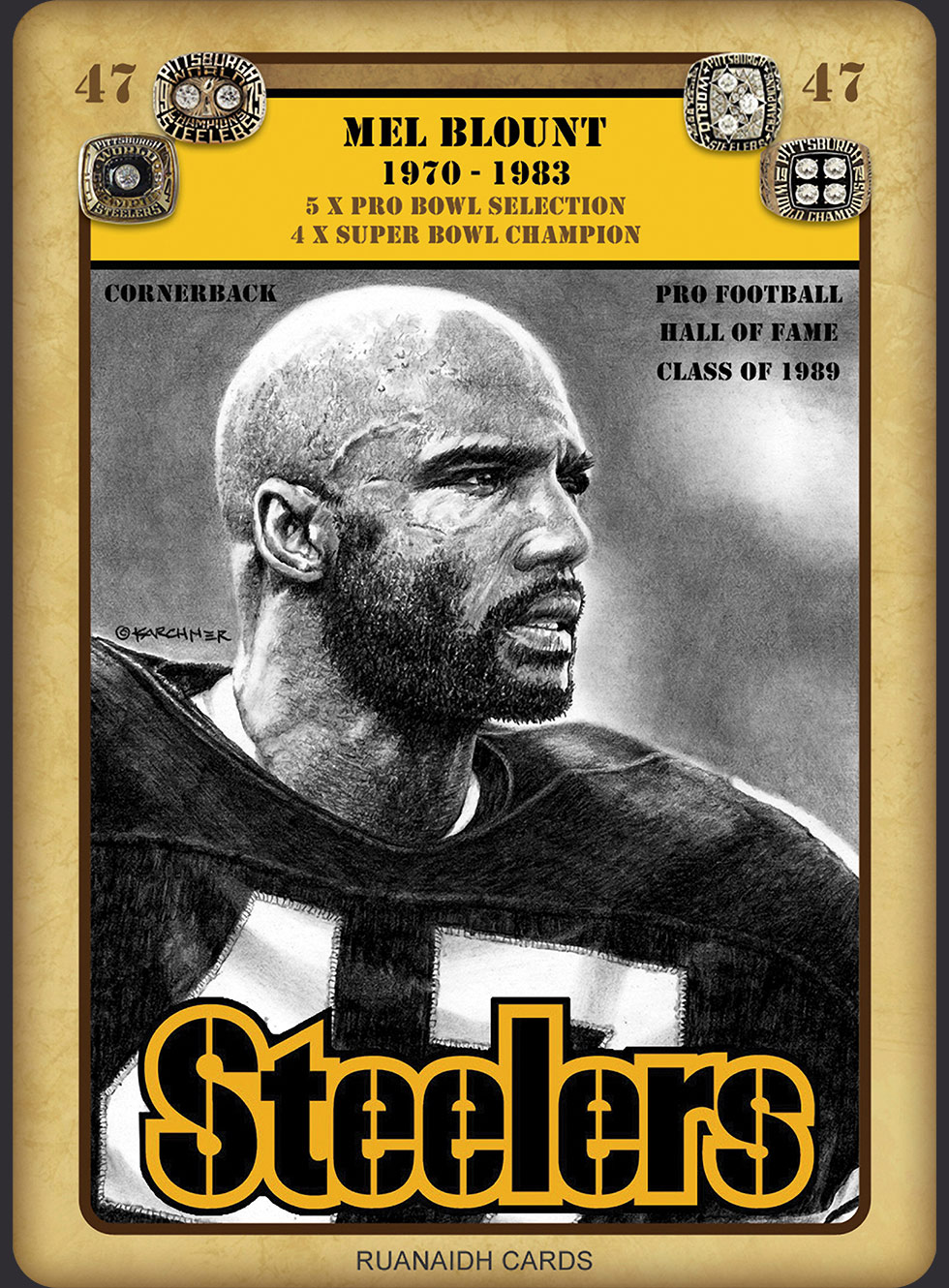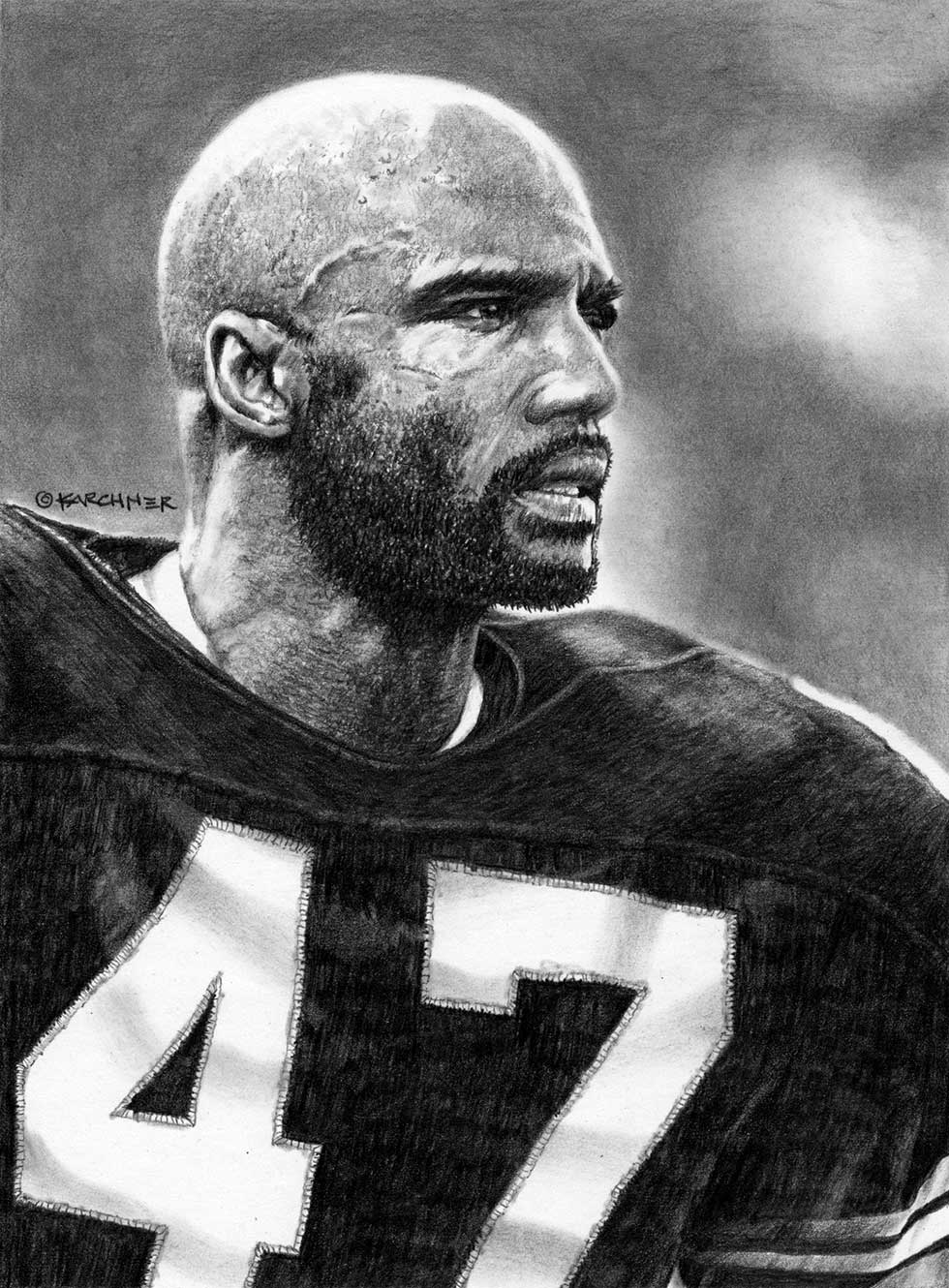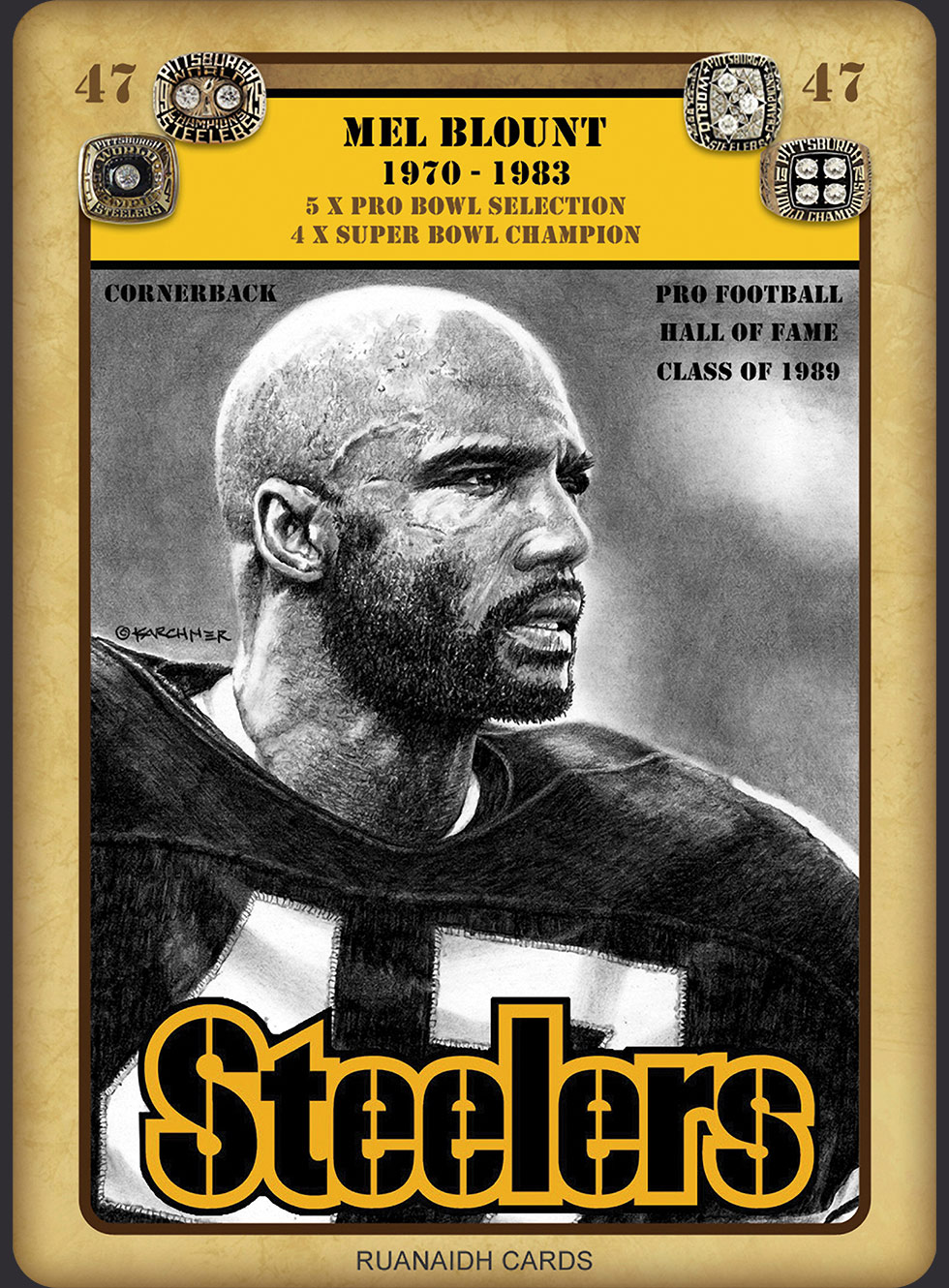 This my pencil drawing of Pittsburgh Steelers Hall of Famer, Mel Blount. It is featured in a book that Art Rooney, Jr. published, "A Passion for Art and Football." Blount had five Pro Bowl appearances, played in four Super Bowl championship games and was elected into the Pro Football Hall of Fame, Class of 1989.
Following his football career, Blount became Director of Player Relations for the NFL, serving in the position from 1983 to 1990. He also became active in charity work. He founded the Mel Blount Youth Home, a shelter and Christian mission for victims of child abuse and neglect in Toombs County, Georgia in 1983, he opened a second youth home in Claysville, Pennsylvania, near Pittsburgh.
The pencil drawing was also used for Art Rooney, Jr's collector card.
Inquire today about purchasing a signed and numbered print. Call 307-899-2052 or email.