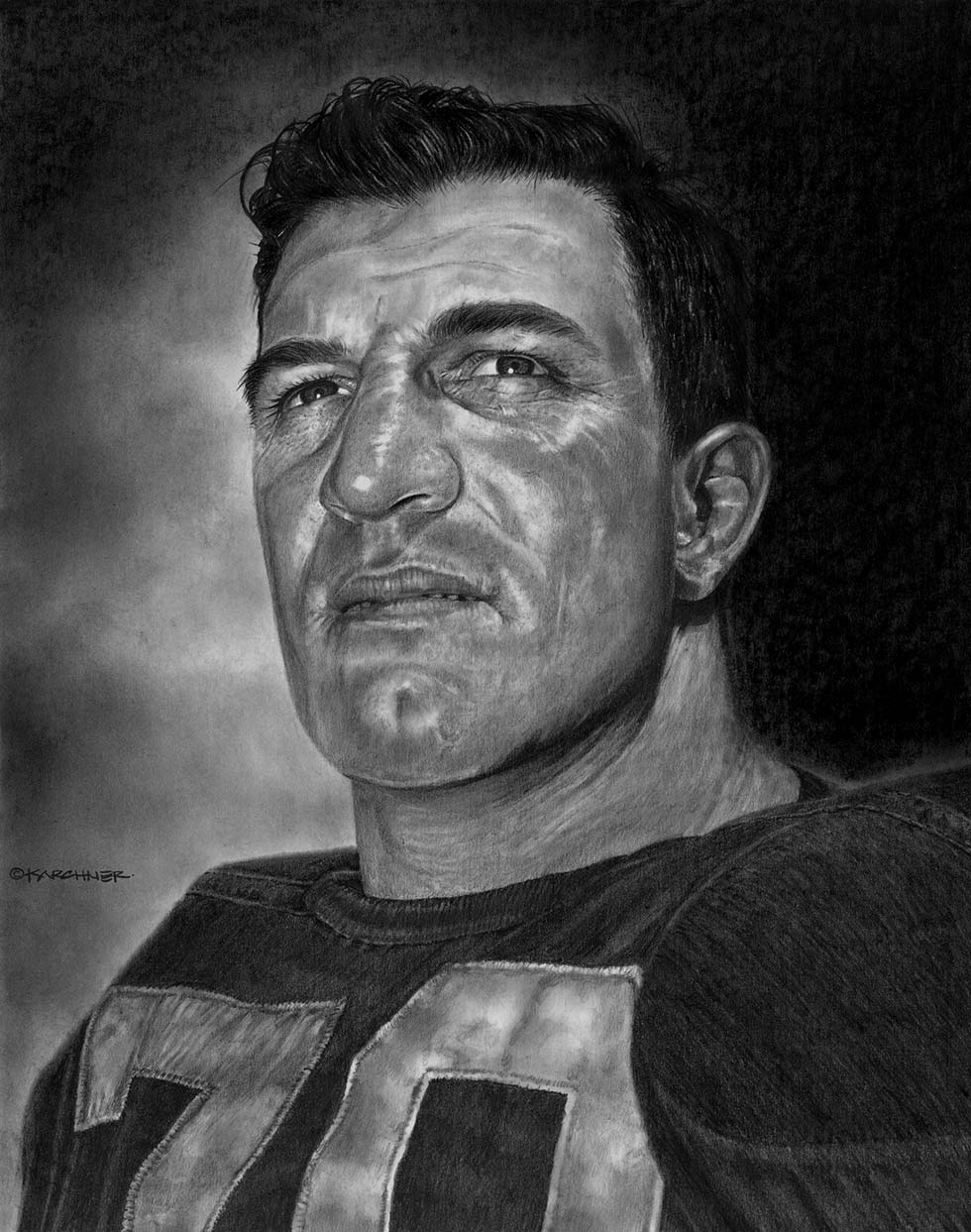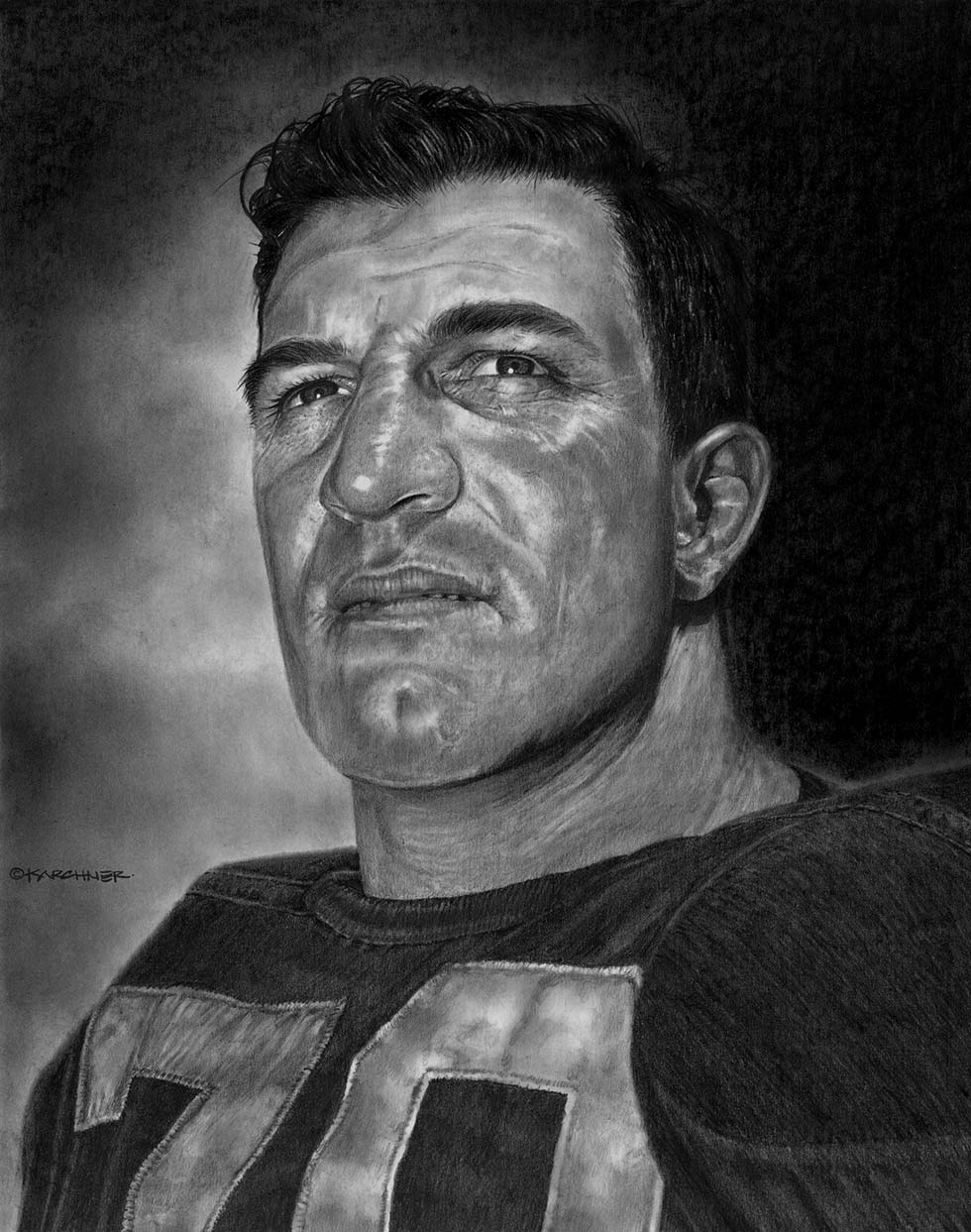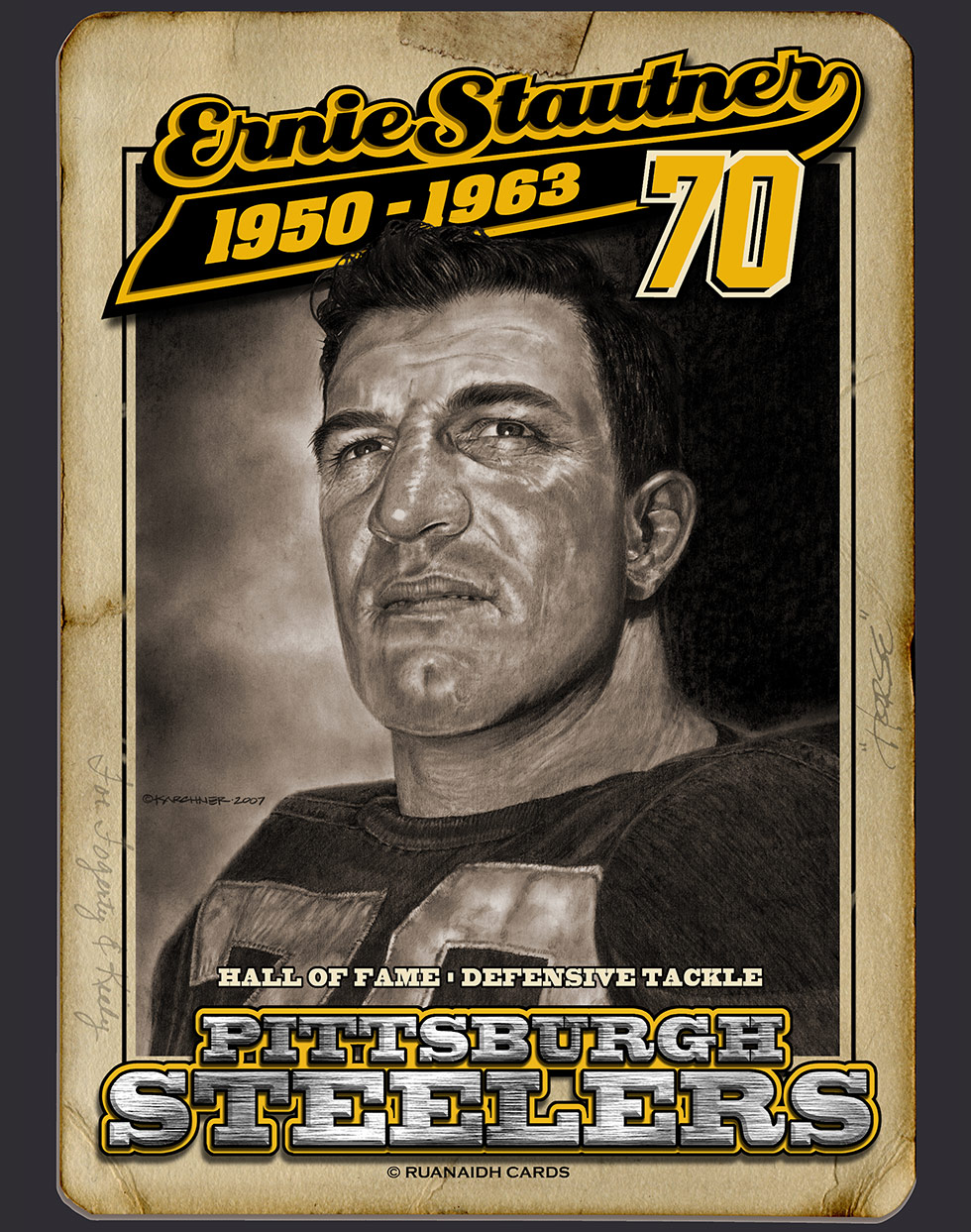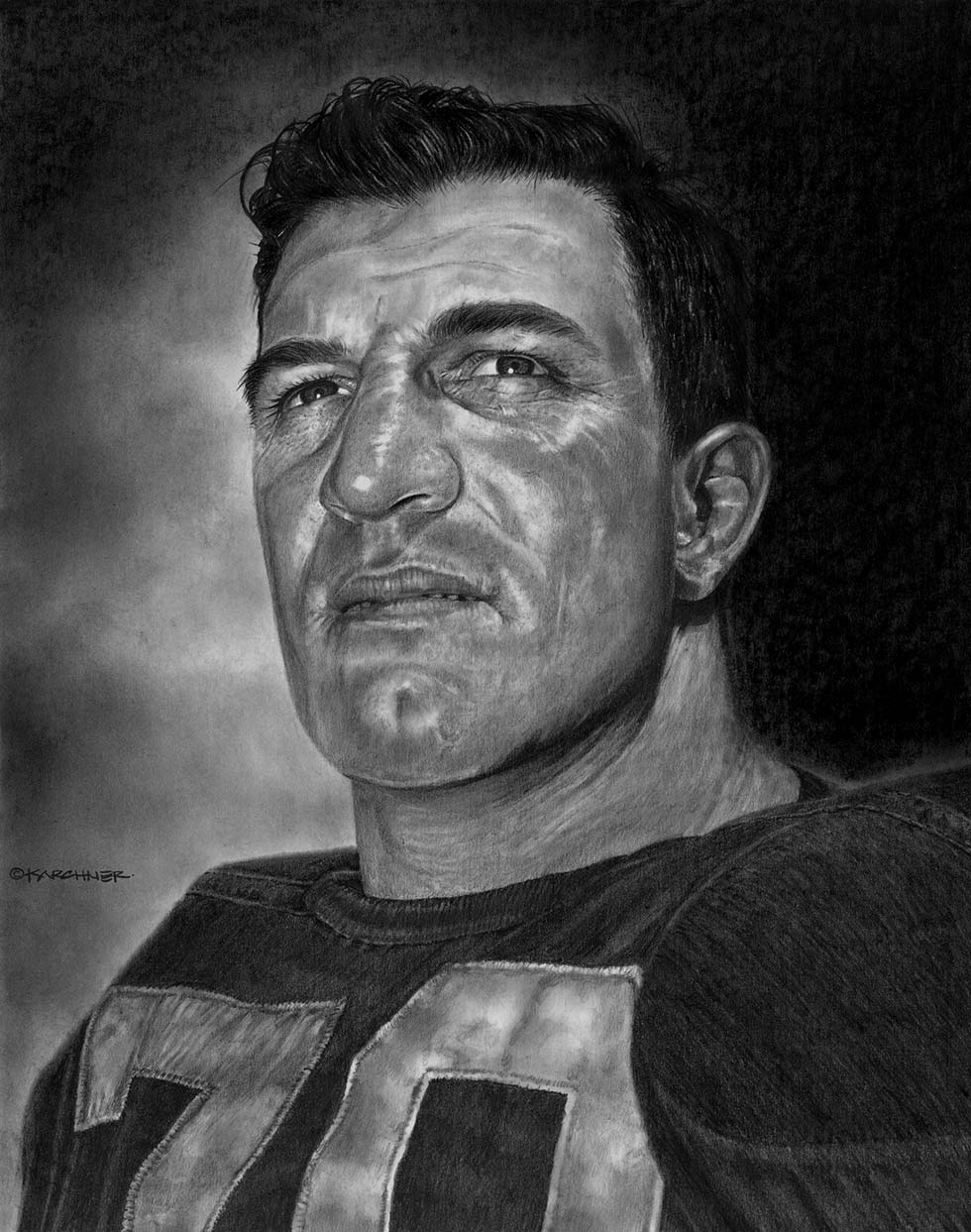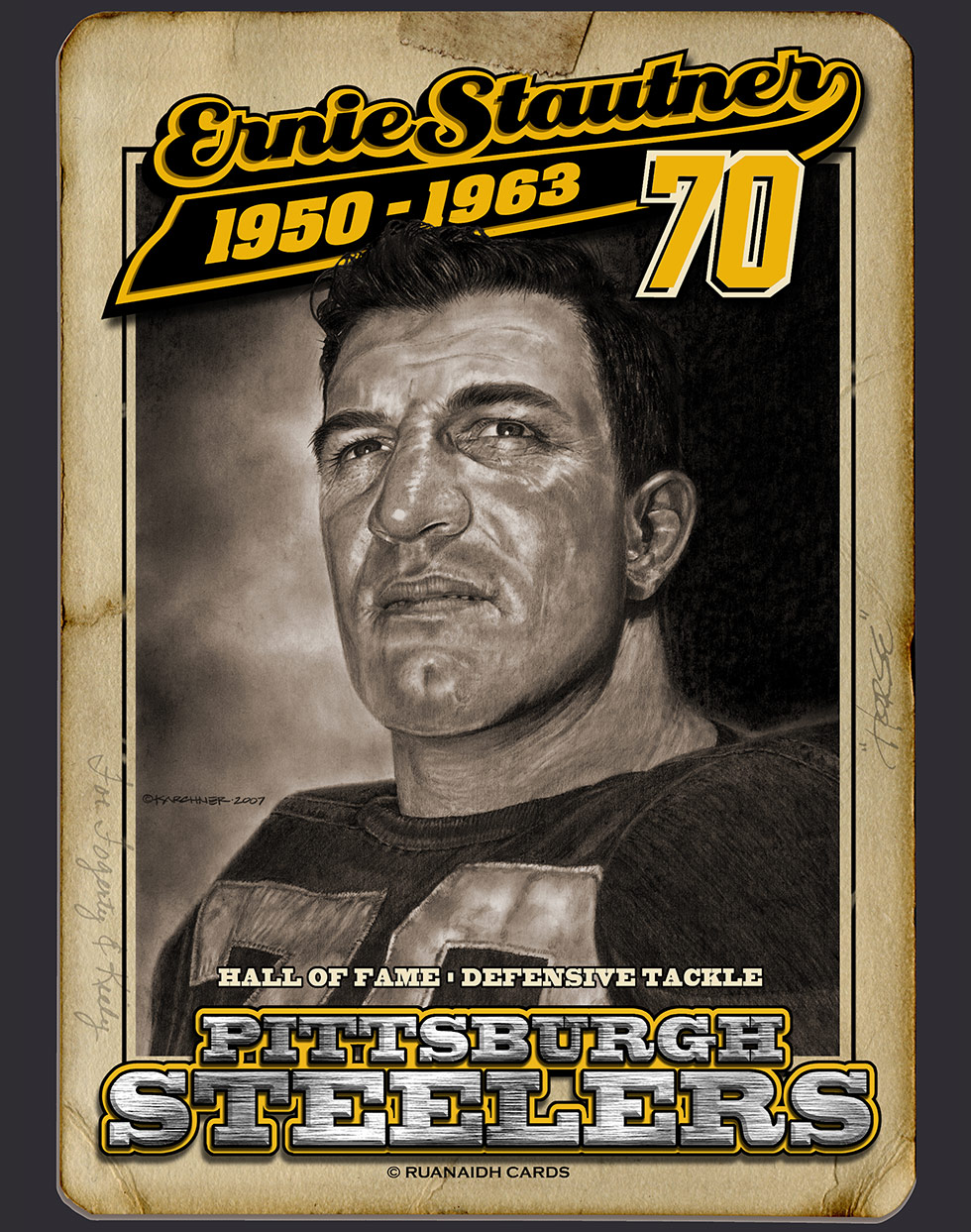 There have been numerous instances in NFL history where a very good player is overlooked because he toils for a very bad team. This, however, was not the case for Ernie Stautner. During his 14-year career, all with the Steelers, Stautner never played for a winning team. He did, however, have no problem gaining attention for his stellar play. Undersized for a defensive lineman, Stautner was incredibly persistent and tough as nails. He would beat on a player until he would eventually wear him down.
Though Stautner never won any championships with the Steelers, he made enough of an impact to be selected Pro Bowl 9 times and be inducted into the Hall of Fame in 1969, his first year of eligibility.
A native of Bavaria, Stautner emigrated to Albany, N.Y. at the age of three. He later served in the Marines before embarking on a career as a professional football player.
Throughout his playing career, which spanned 14 years, Stautner played in nine Pro Bowls and missed just six games. He remains the only player in Steelers franchise history to have his jersey number retired and he was inducted into the Pro Football Hall of Fame on the first ballot in 1969.
Drafted out of Boston College in the third-round in 1950, Stautner was a member of the Steelers long before their dominance in the 1970s. Though he played at just 6 feet 1 inch, 230 pounds, Stautner retired as the NFL leader in safeties and ranked third in fumble recoveries. While undersized for his position, Stautner was known around the league for his blue collar work ethic and non-stop energy.
"Ernie's physical and relentless style of play helped the Steelers earn a reputation for being one of the NFL's toughest teams in the 1950s," Rooney said. "He was undersized for his position, but his strength and power were among his greatest assets."
After retiring as a player, Stautner joined the Dallas Cowboys as an assistant coach. He helped coach the team to two Super Bowl titles in 1971 and 1977. Stautner is credited with developing some of the greatest defensive lineman in Cowboy's history, including Randy White and Ed "Too Tall" Jones. Stautner also served as an assistant with the Steelers, Washington Redskins and Denver Broncos.
Inquire today about purchasing a signed and numbered print. Call 307-899-2052 or email.