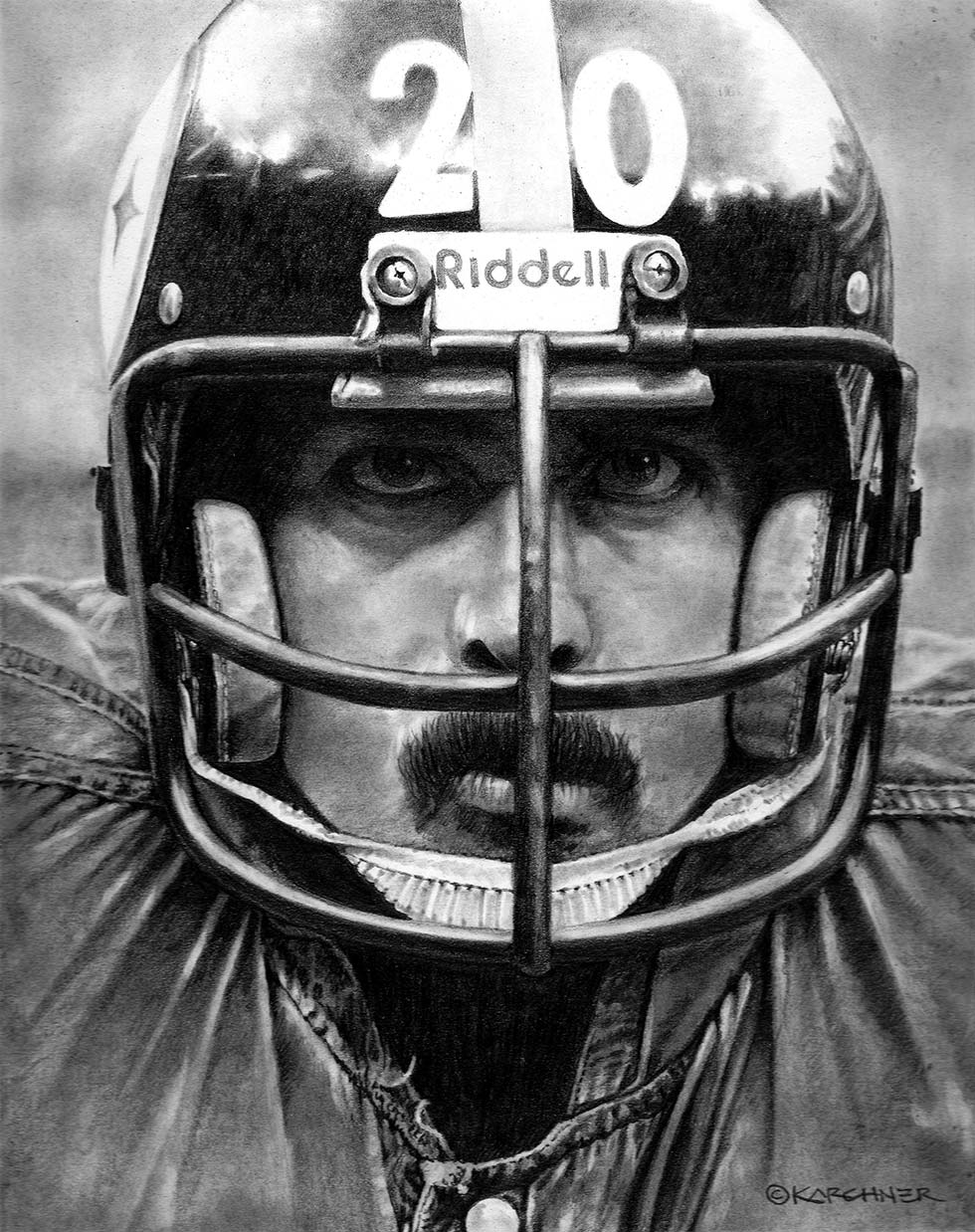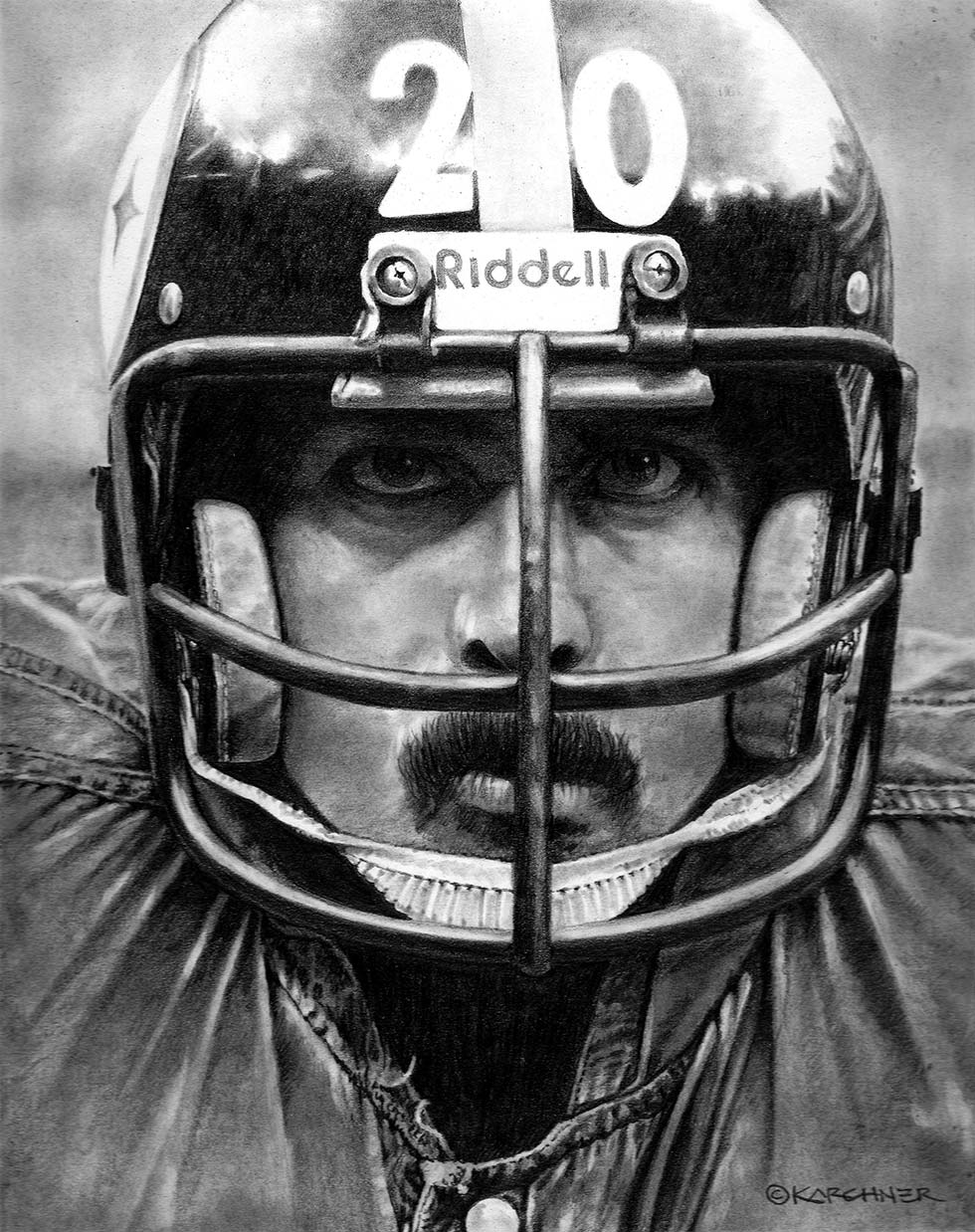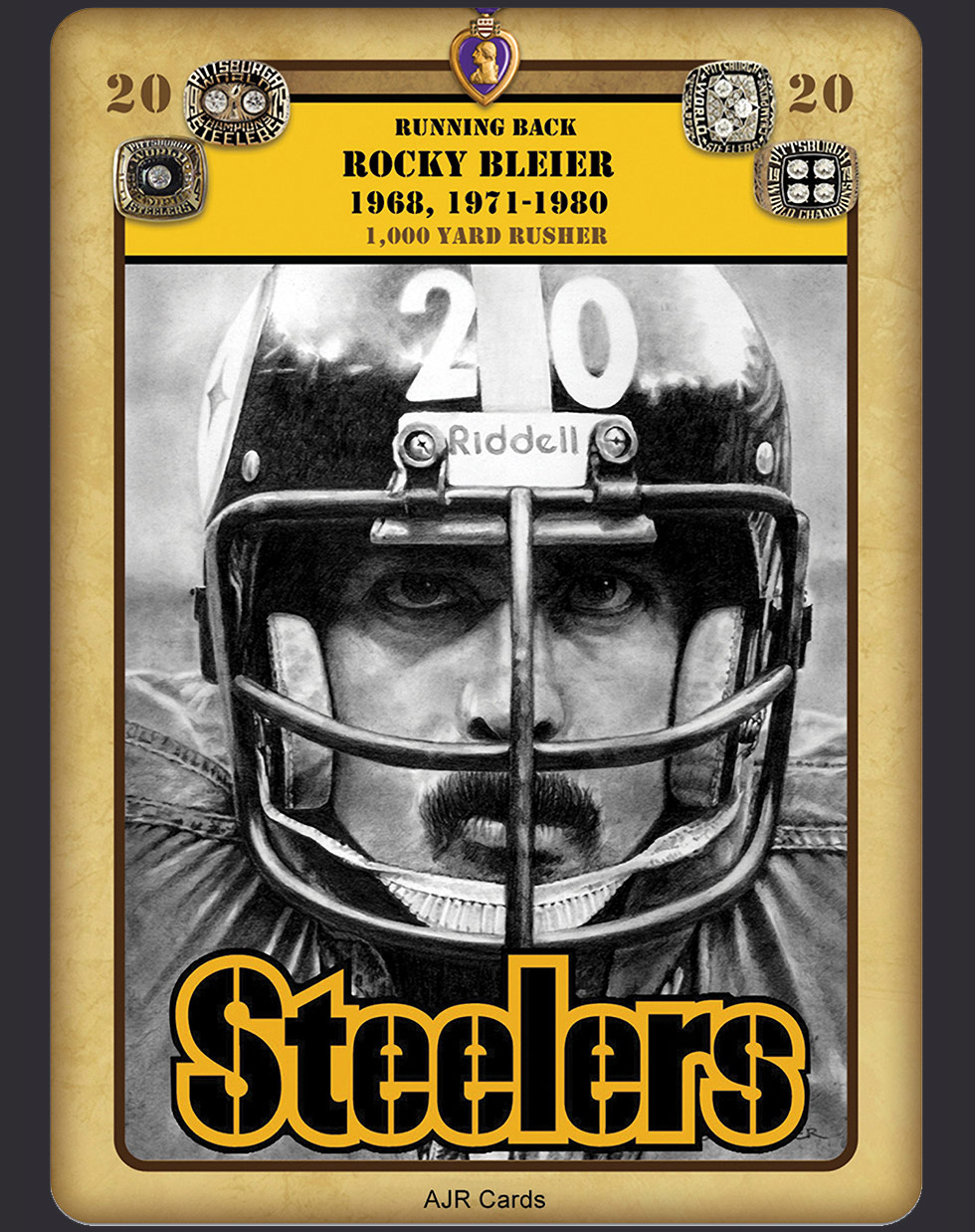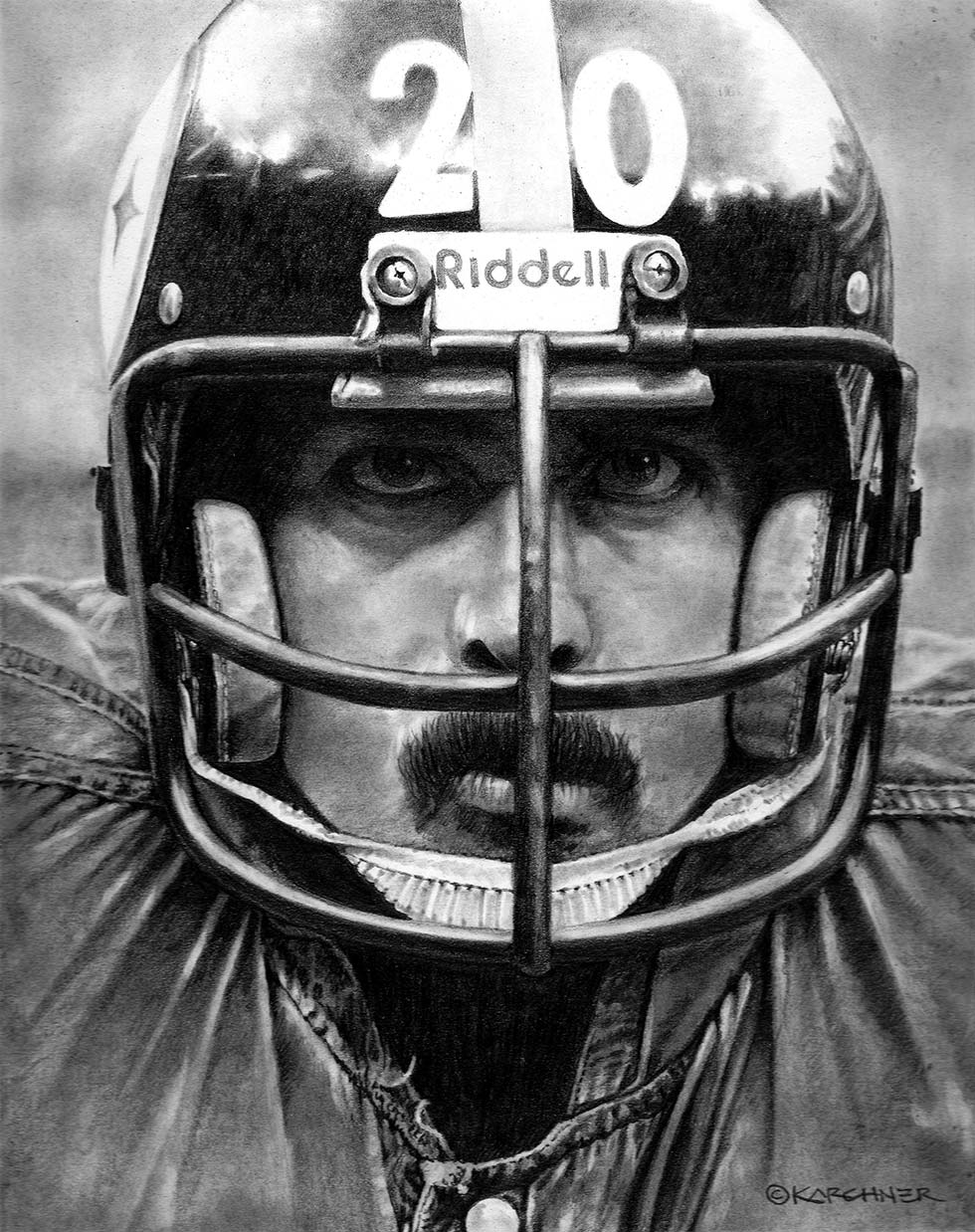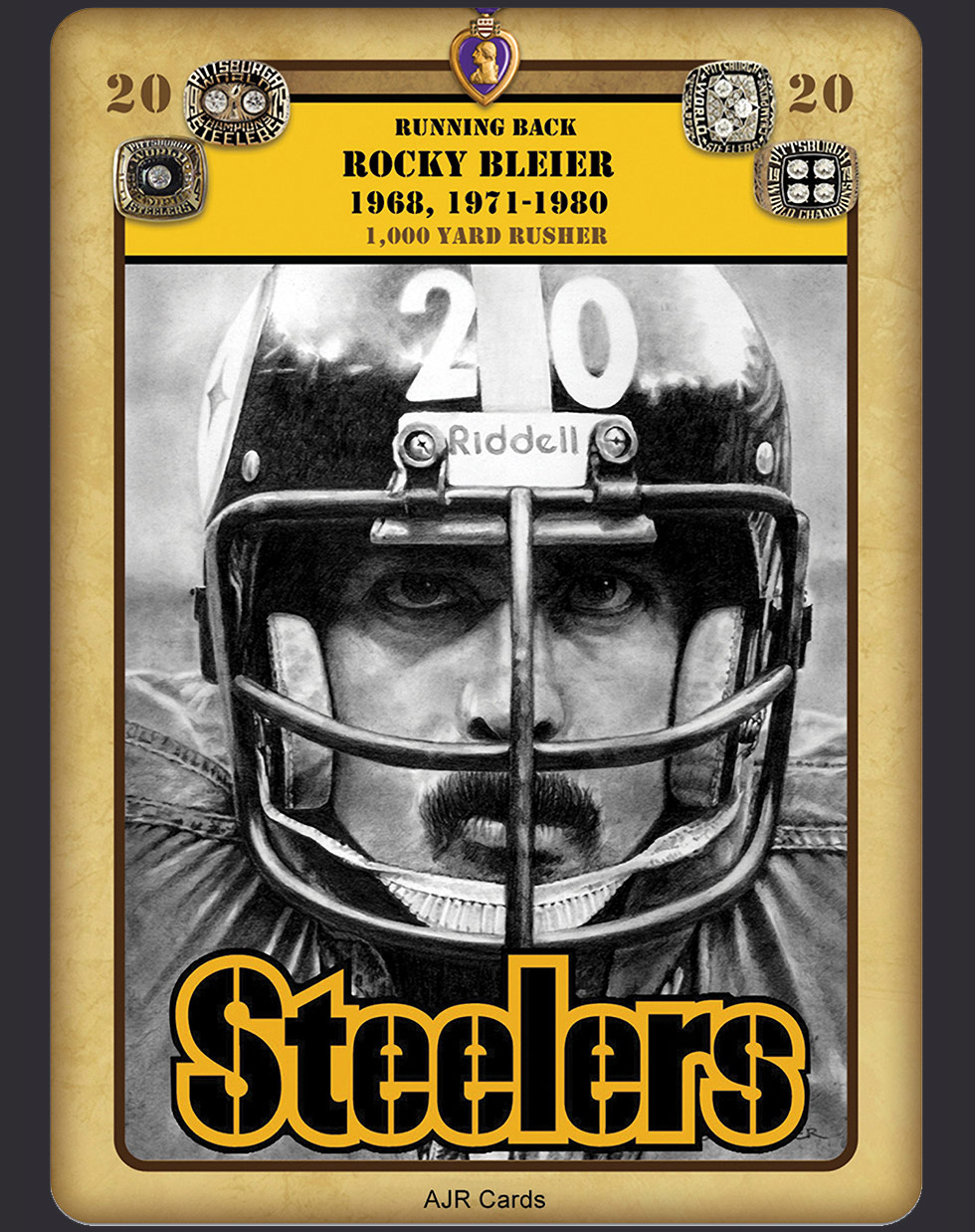 After his 1968 rookie season with the Pittsburgh Steelers, Bleier was drafted into the U.S. Army in December 1968. He volunteered for duty in the Vietnam War and shipped out in May 1969, serving with the 196th Light Infantry Brigade. On August 20, while on patrol in Heip Duc, Bleier was wounded in the left thigh by a rifle bullet when his platoon was ambushed in a rice paddy. While down, an enemy grenade landed nearby after bouncing off a fellow soldier, sending shrapnel into his lower right leg. He was later awarded the Purple Heart and the Bronze Star. His rank was Specialist 4.While he was recovering in a hospital in Tokyo, doctors told him that he would not play football again. Soon after, he received a postcard from Steelers owner Art Rooney which just read "Rock – the team's not doing well. We need you. Art Rooney." Bleier later said "When you have somebody take the time and interest to send you a postcard, something that they didn't have to do, you have a special place for those kind of people."
One year after being wounded, Bleier reported to Steelers training camp. Upon his return, he couldn't walk without being in pain, and weighed only 180 pounds (82 kg). He spent two full years trying to regain a spot on the active roster, and was even waived on two occasions. But Bleier never gave up, and said that he worked hard so that "some time in the future you didn't have to ask yourself 'what if?'."
An offseason training regimen brought Bleier back to 212 pounds in the summer of 1974. From that point in time, he would be in the Steelers' starting lineup.
Since Preston Pearson was wearing number 26 (the number Bleier wore his rookie season before he went to Vietnam), Bleier switched to number 20 when he returned to the team from Vietnam. After Pearson was traded to the Dallas Cowboys in 1975, Bleier kept the number 20, with which he had become associated.
In addition to being a great lead blocker, Bleier was the second of the Steelers' rushing weapons (Franco Harris was the primary back), but was effective nonetheless at both blocking and rushing. In 1976, both Harris and Bleier rushed for over 1,000 yards, making this the second NFL team to accomplish this feat, after Mercury Morris and Larry Csonka of the 1972 Miami Dolphins.
Bleier played in the first four Steeler Super Bowl victories, and caught the touchdown pass from Terry Bradshaw that gave Pittsburgh a lead it would never surrender in Super Bowl XIII.
Bleier retired after the 1980 season with 3,865 rushing yards, 136 receptions for 1,294 yards, and 25 touchdowns. At the time of his retirement he was the Steelers fourth all-time leading rusher.
Writeup courtesy of Wikipedia
This is Denny's pencil drawing of Rocky. It is featured in a book that Pittsburgh Steeler Vice President, Art Rooney, Jr. published titled A Passion For Art And Football. The drawing was also incorporated into a collector card designed by Pittsburgh artist, Peter West.
Inquire today about purchasing a signed and numbered print. Call 307-899-2052 or email.