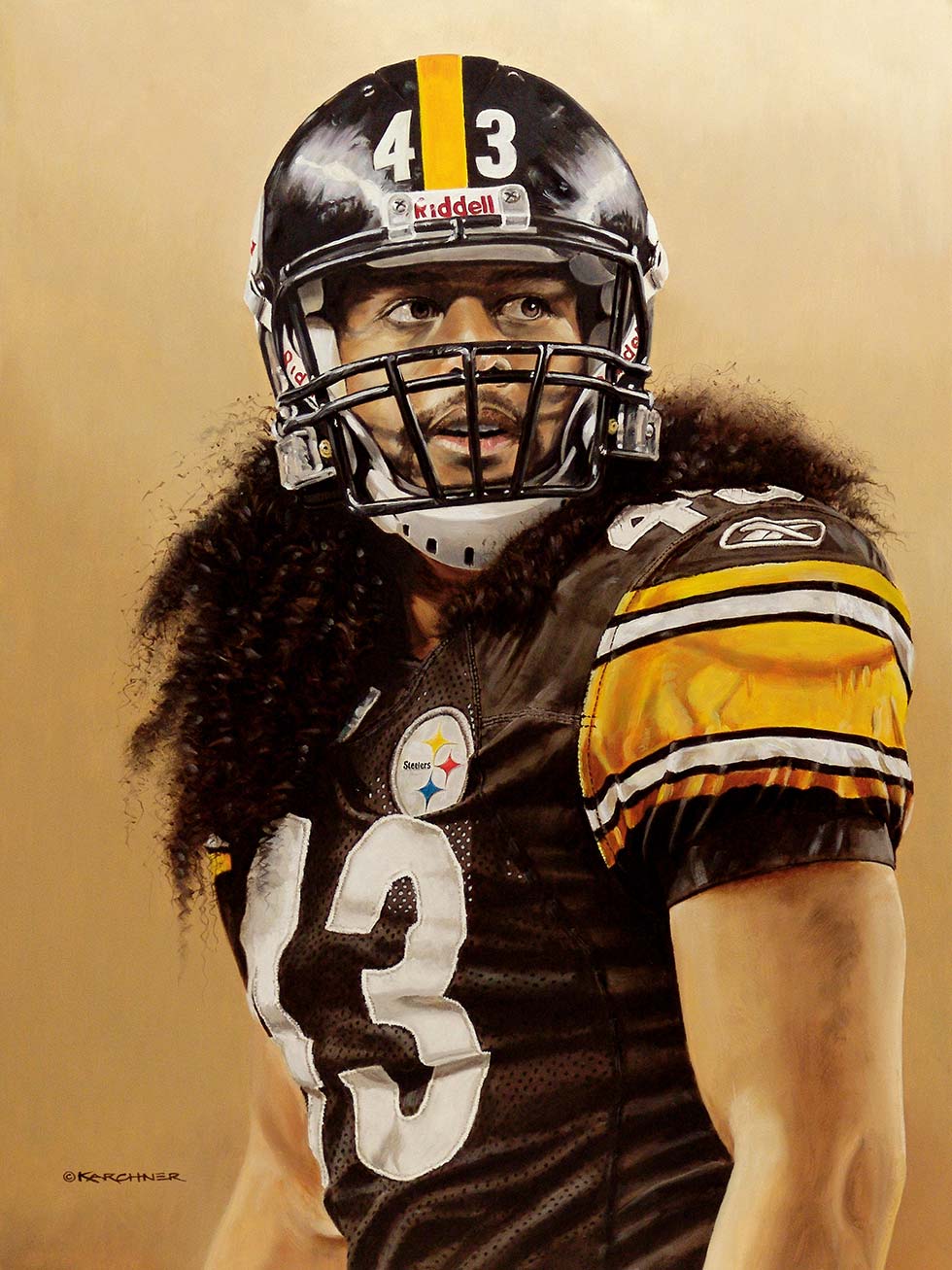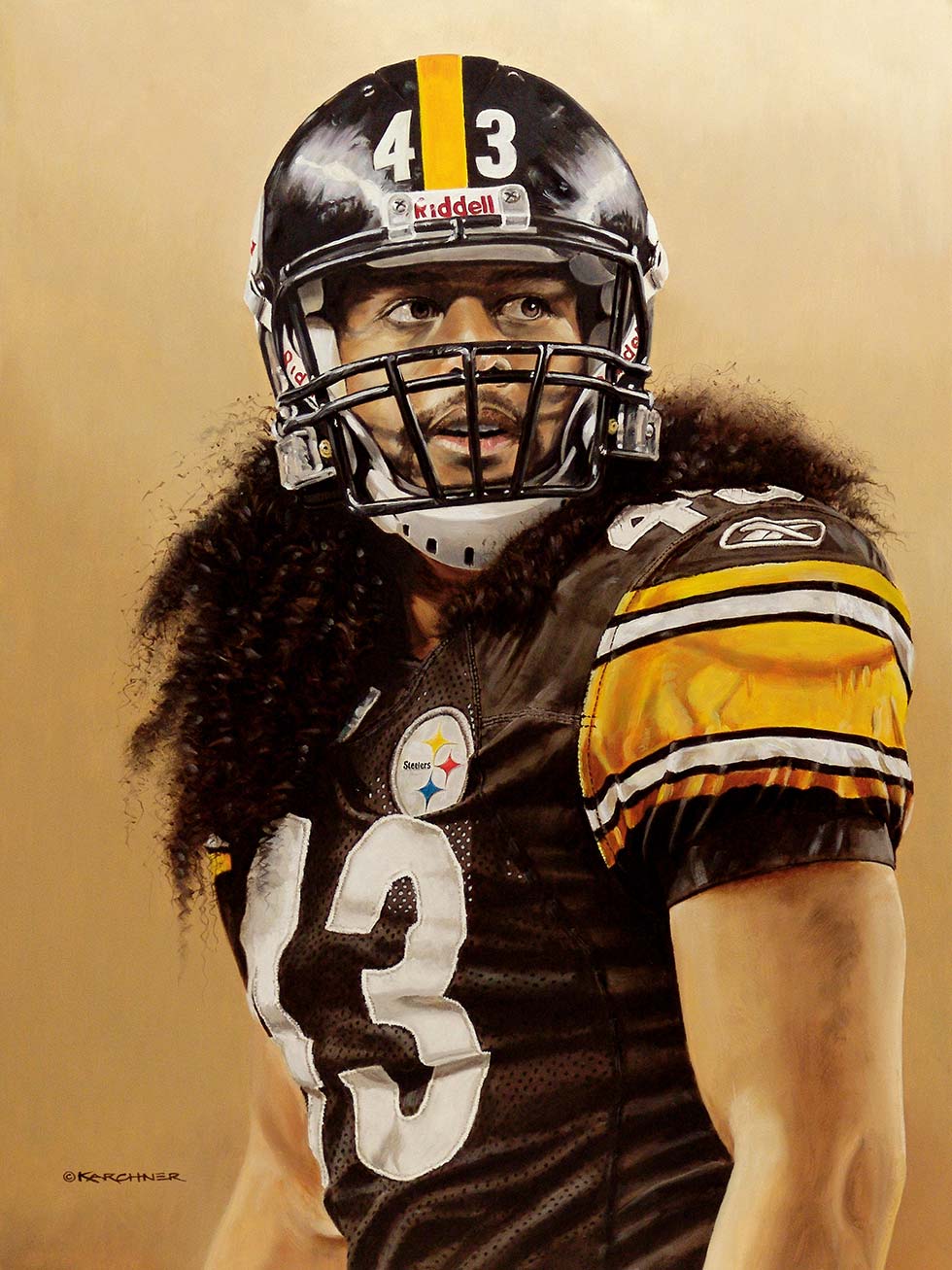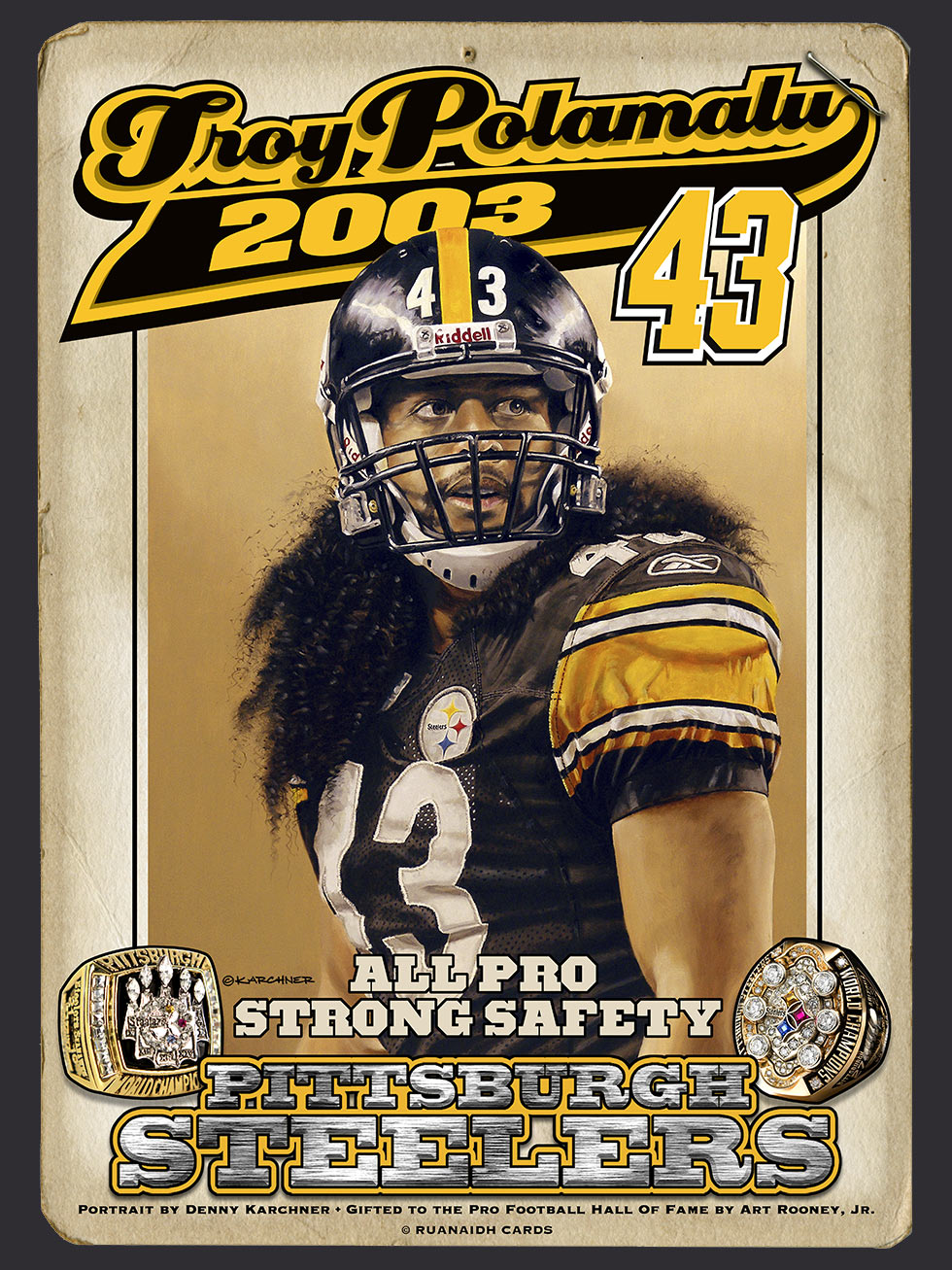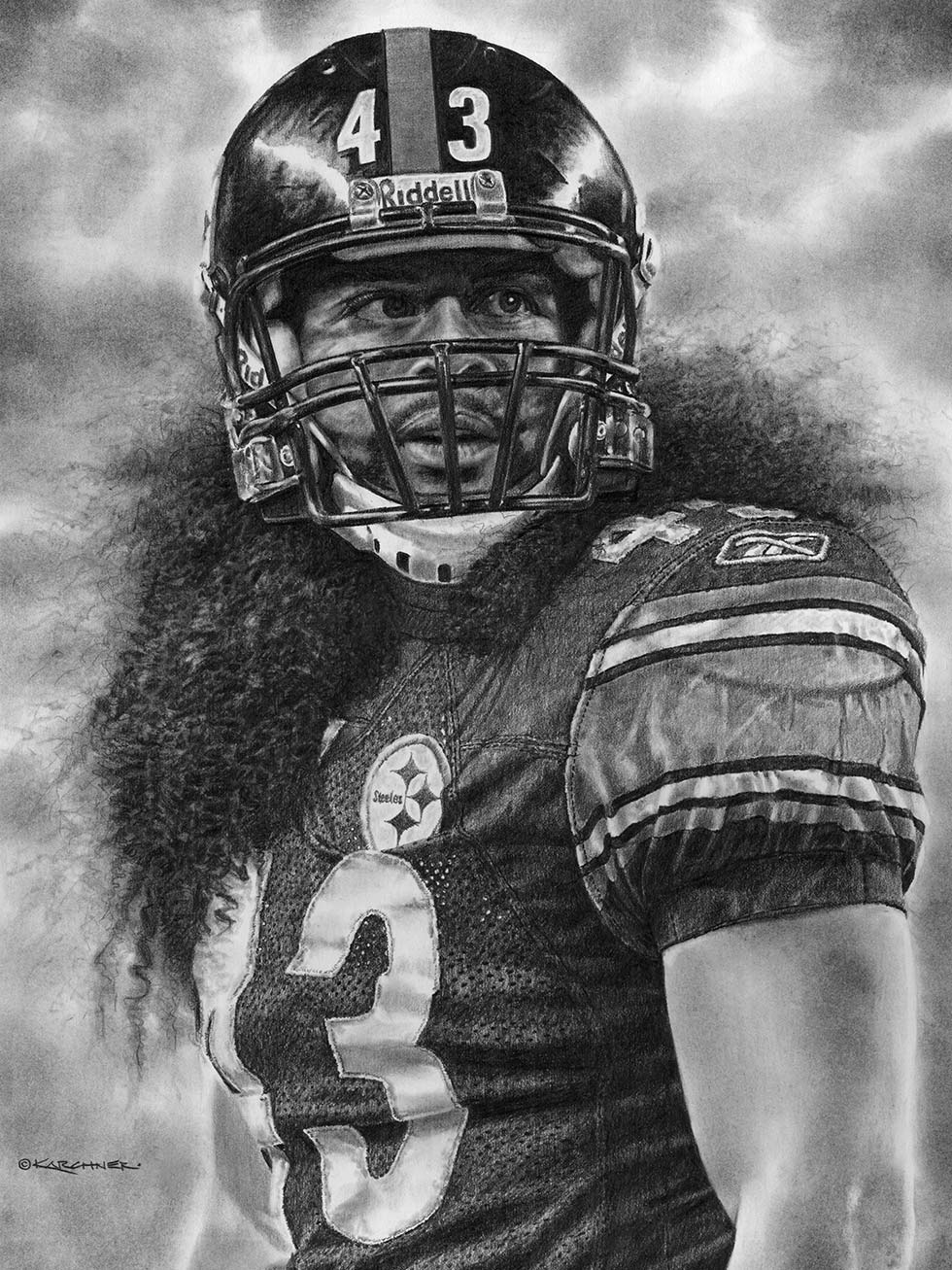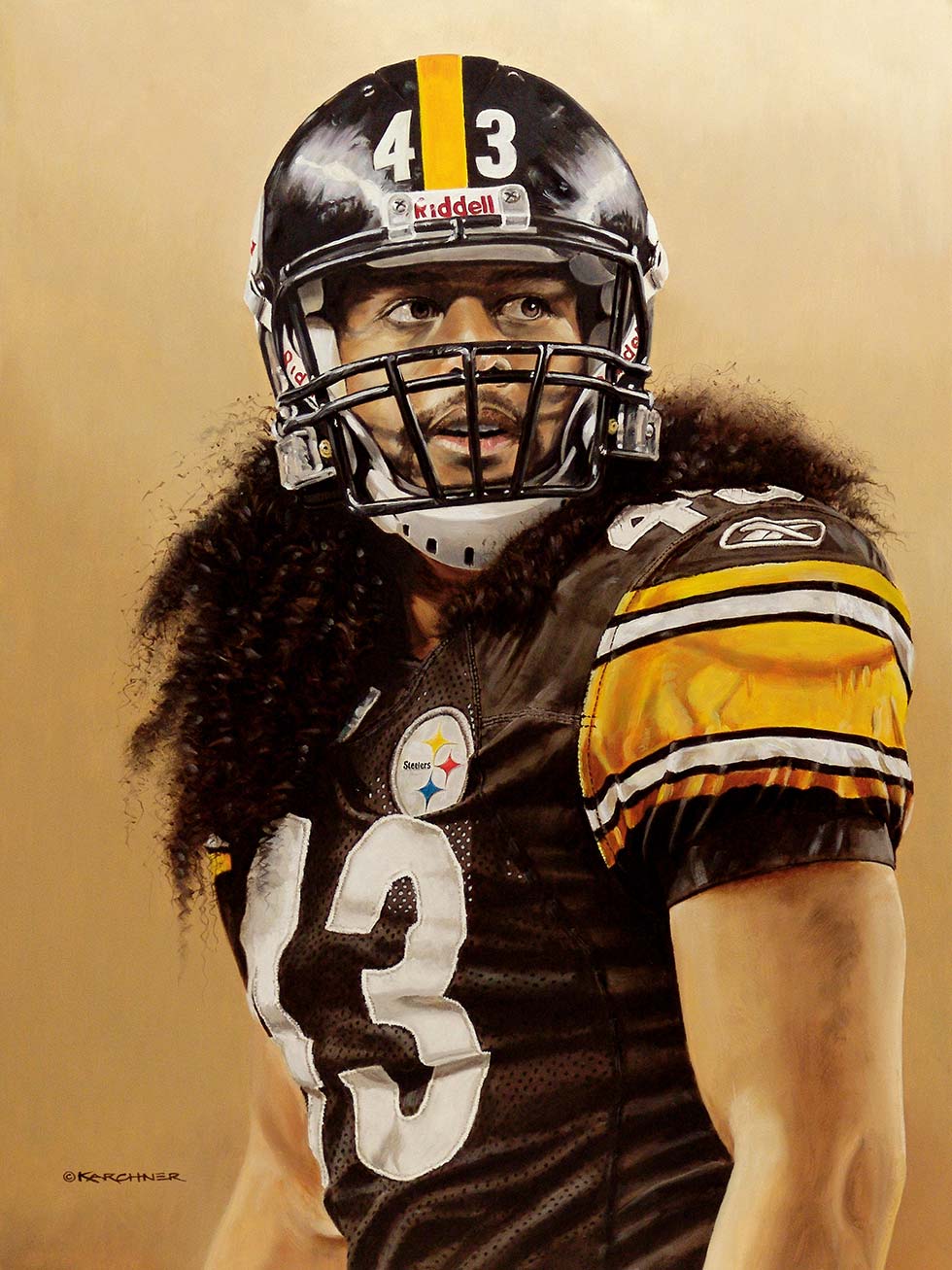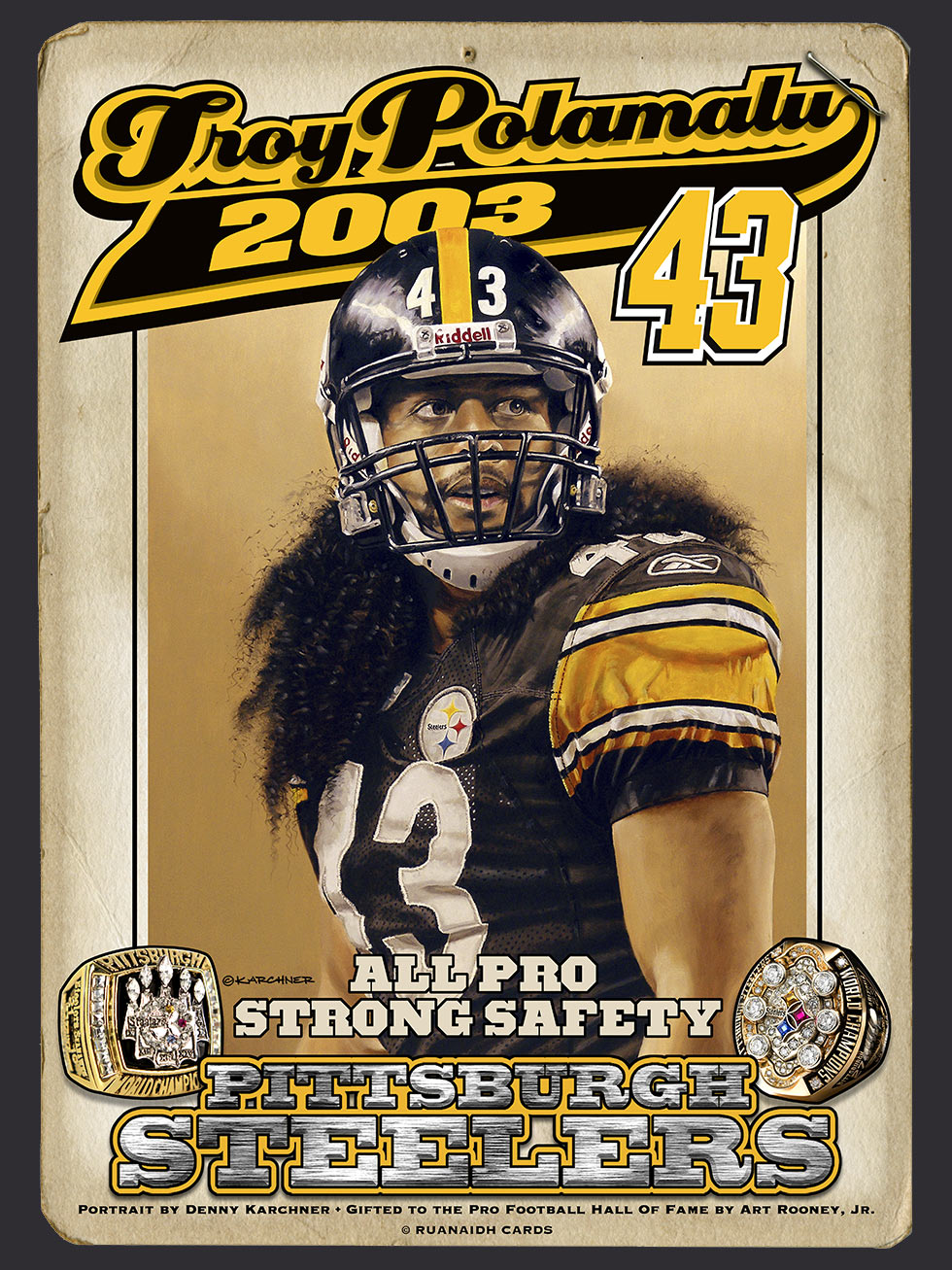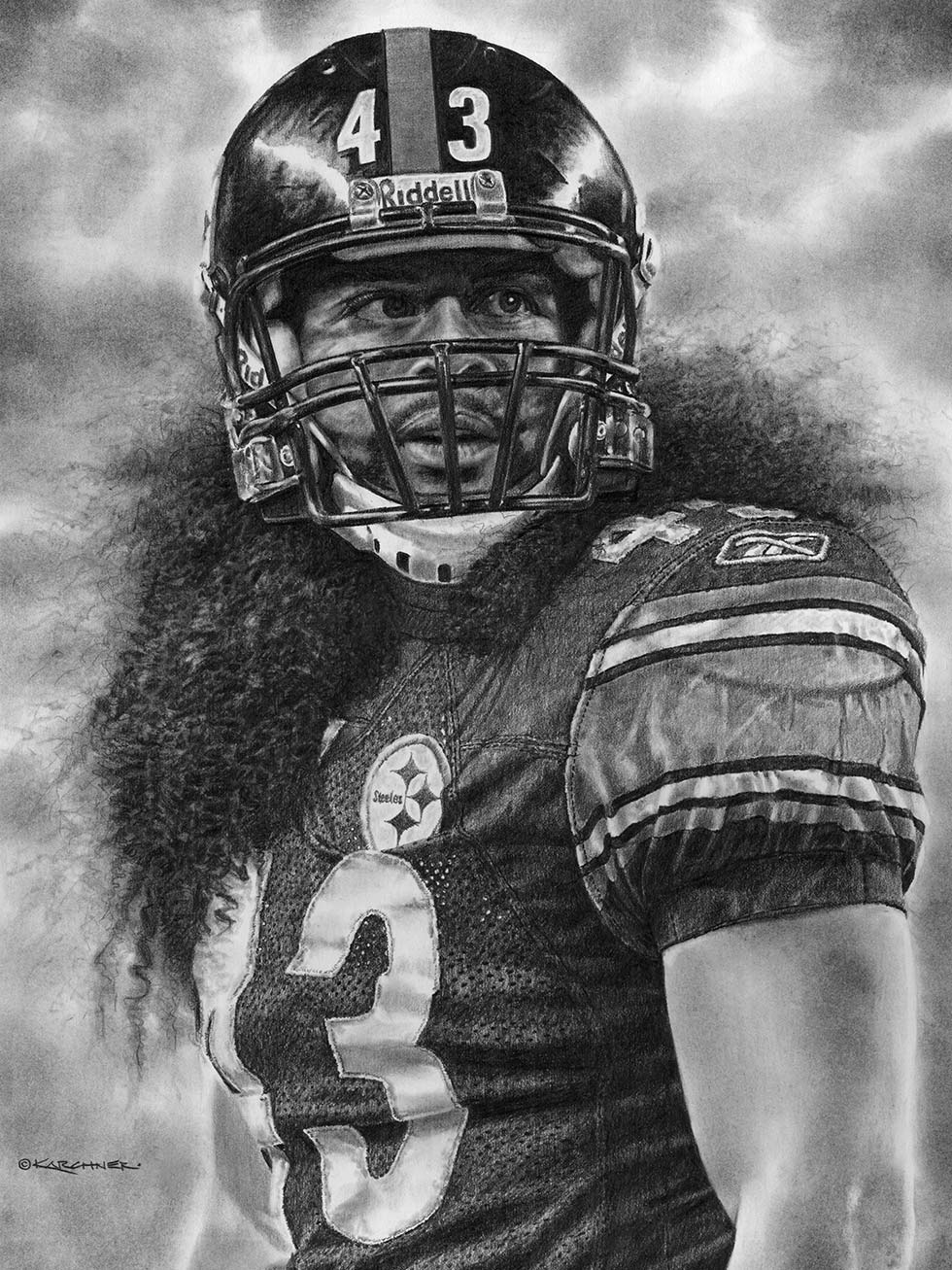 This is Troy Polamalu. To date, this is the highest profile commission that I have had to do. For some of you "Die-hard Steeler Fans," you already know who Troy Polamalu is. For those of you who do not, Troy is one of the hardest working, most talented players to play the game of football. He just re-signed with the Pittsburgh Steelers.Troy was the 16th overall choice in the draft a few years ago. He received a five-year, $8.275 million contract. There is also a total of $3.2 million in performance incentives over the course of the contract that could push the potential value to $11.475 million! This makes him the highest paid strong safety in the entire league! In my opinion, no one deserves this more than this young man. Visually, there is no mistaking #43 on the field and no one covers a playing field like Troy, no one!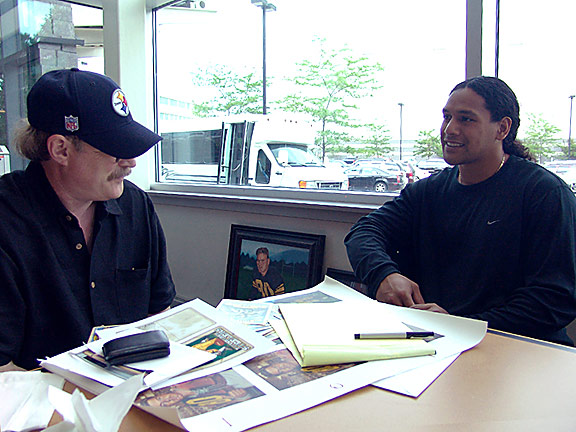 Leigh and I had the opportunity to interview Aaron Smith. He is a "gentleman's gentleman." We did an interview with him back in the first week of June when I was asked by the "Steeler Front Office" to draw and paint Troy's portrait first to hang in the up-coming 75th Steeler Anniversary Show at the John Heinz History Museum. This is first of two sets of portraits that I am scheduled to do of Troy. This first piece is being drawn from one fantastic photograph that I bought from a national image source company. The photograph was taken last year at Denver's Stadium. As I scanned through hundreds of photos of Troy, I knew the very second that I laid eyes on this shot, it was "THE" one! Those who have seen this so far say he has all the looks of a "Warrior." I totally agree… he is the "Steel Warrior," as Leigh calls him.
Oil Painting Measures: 18″ x 24″
Oil painting has been sold – NFL Hall Of Fame, Canton, Ohio
Pencil Measures: 10″ x 16″
Pencil study has been sold – John Heinz History Museum, Pittsburgh, Pennsylvania
Inquire today about purchasing a signed and numbered print. Call 307-899-2052 or email.