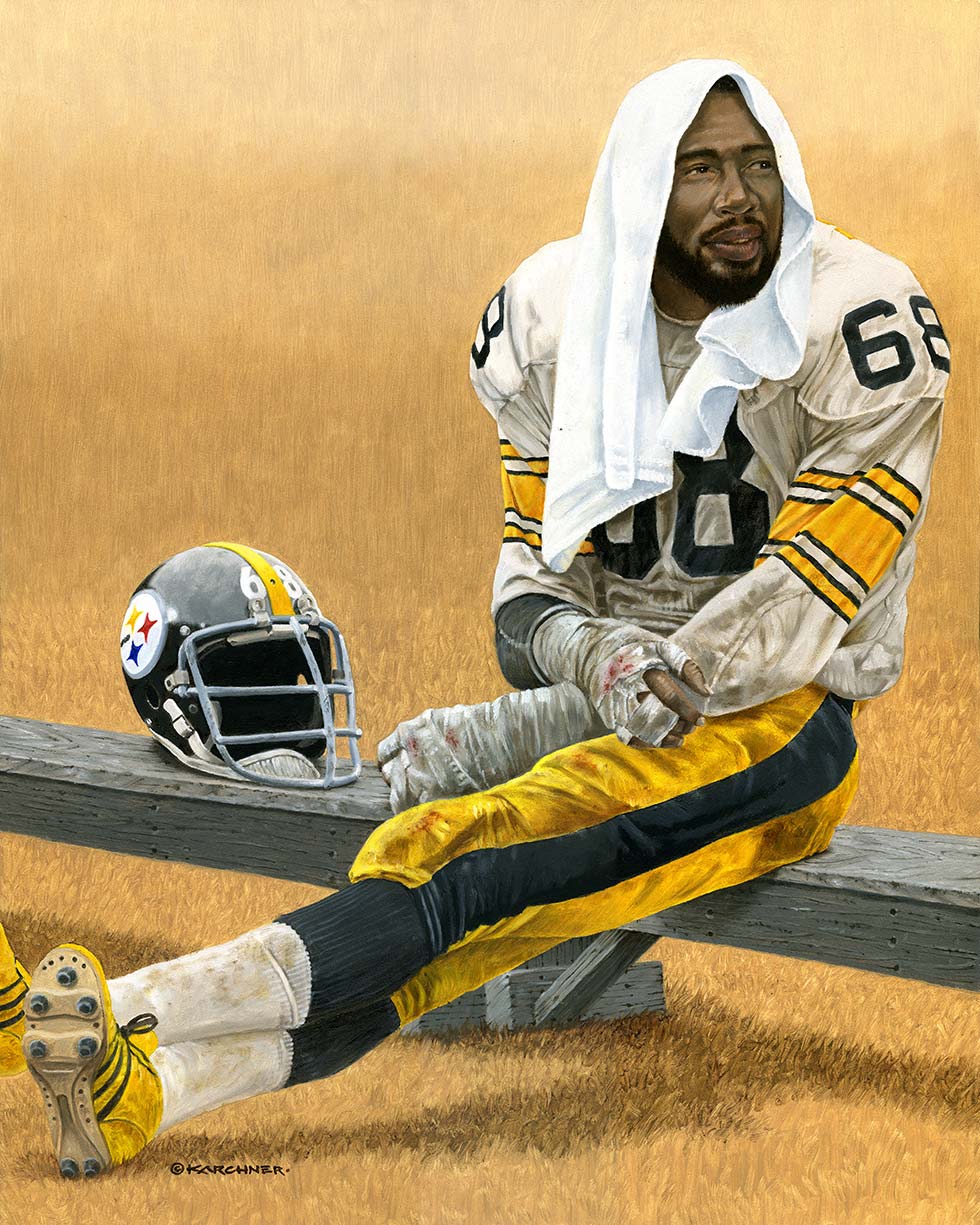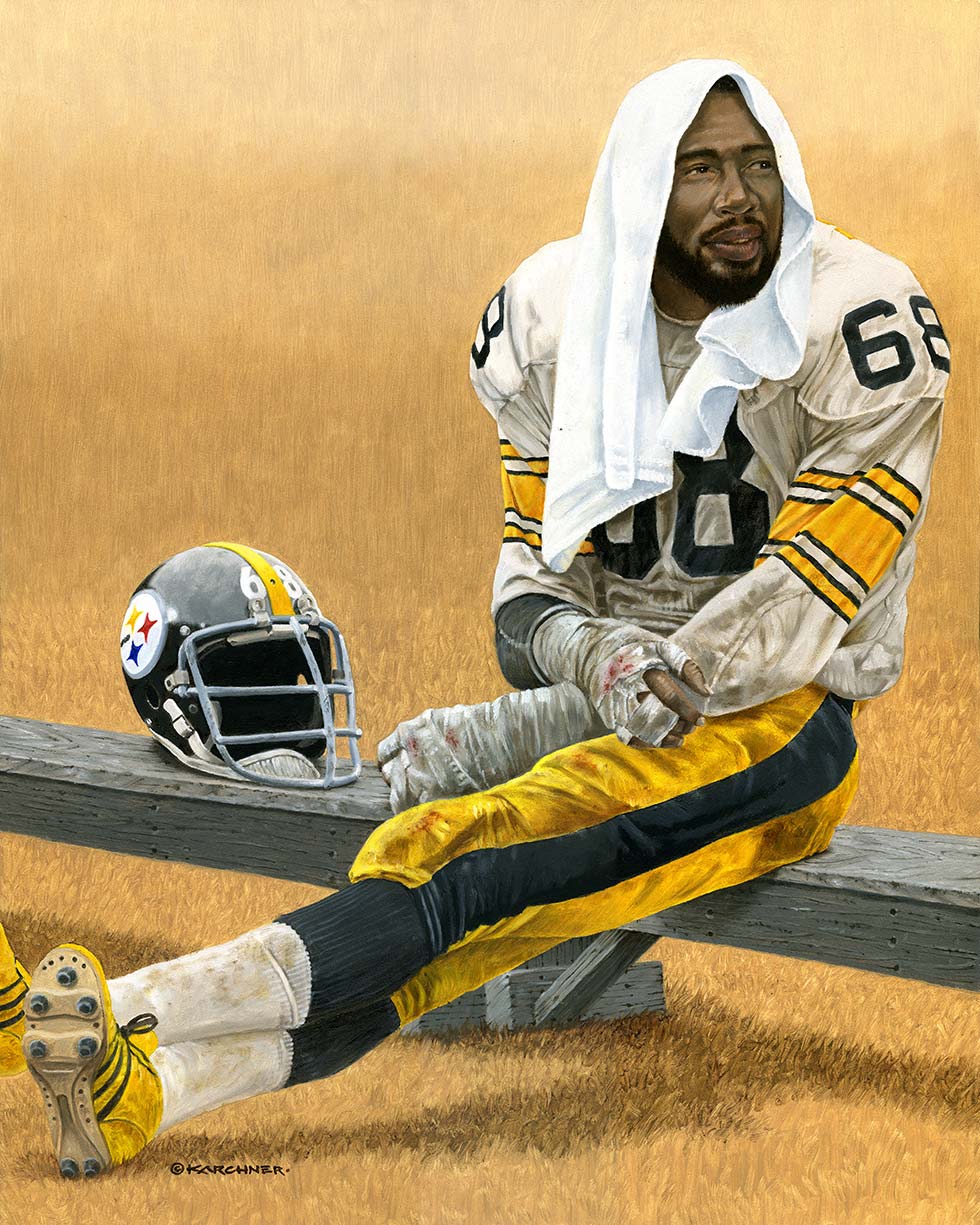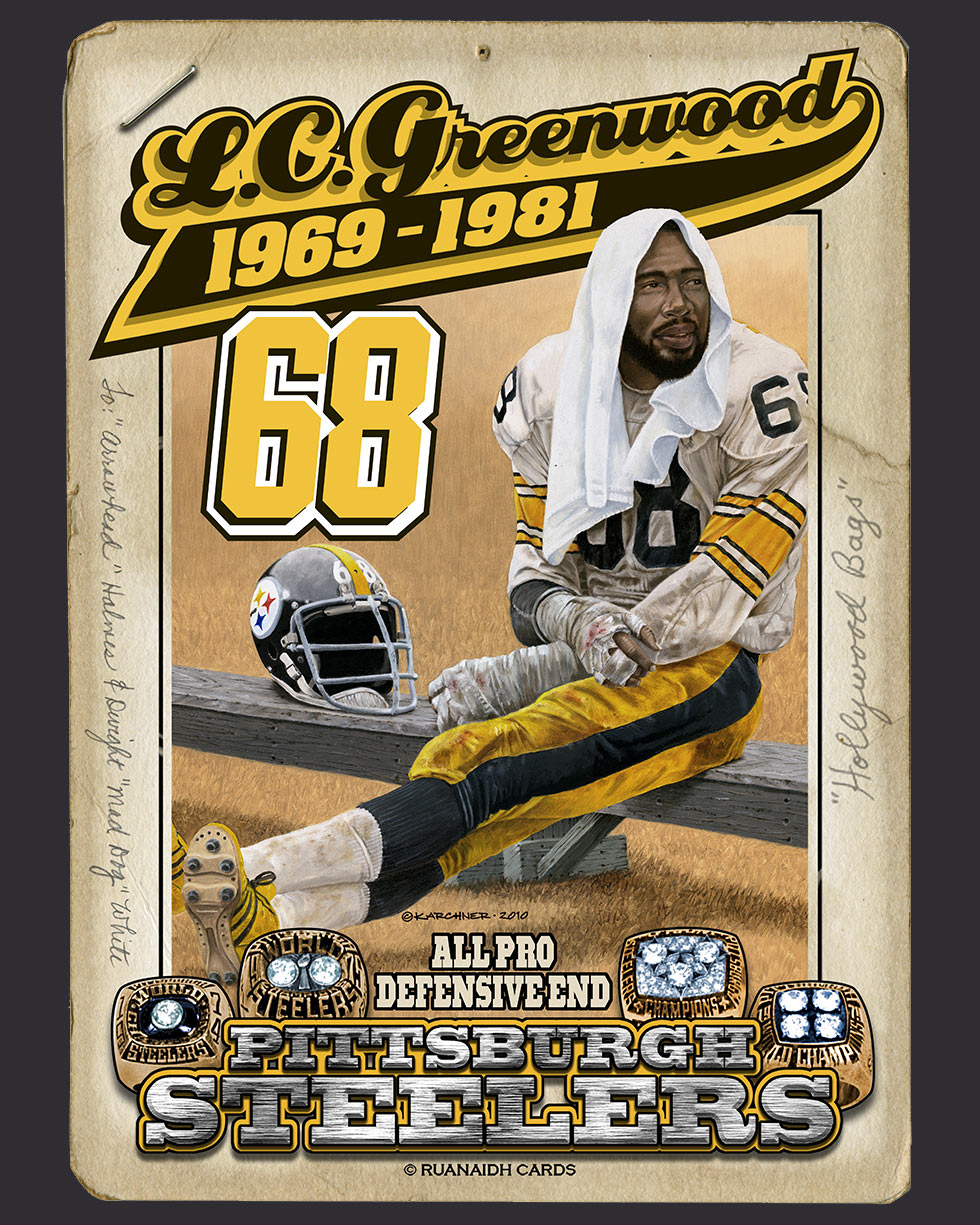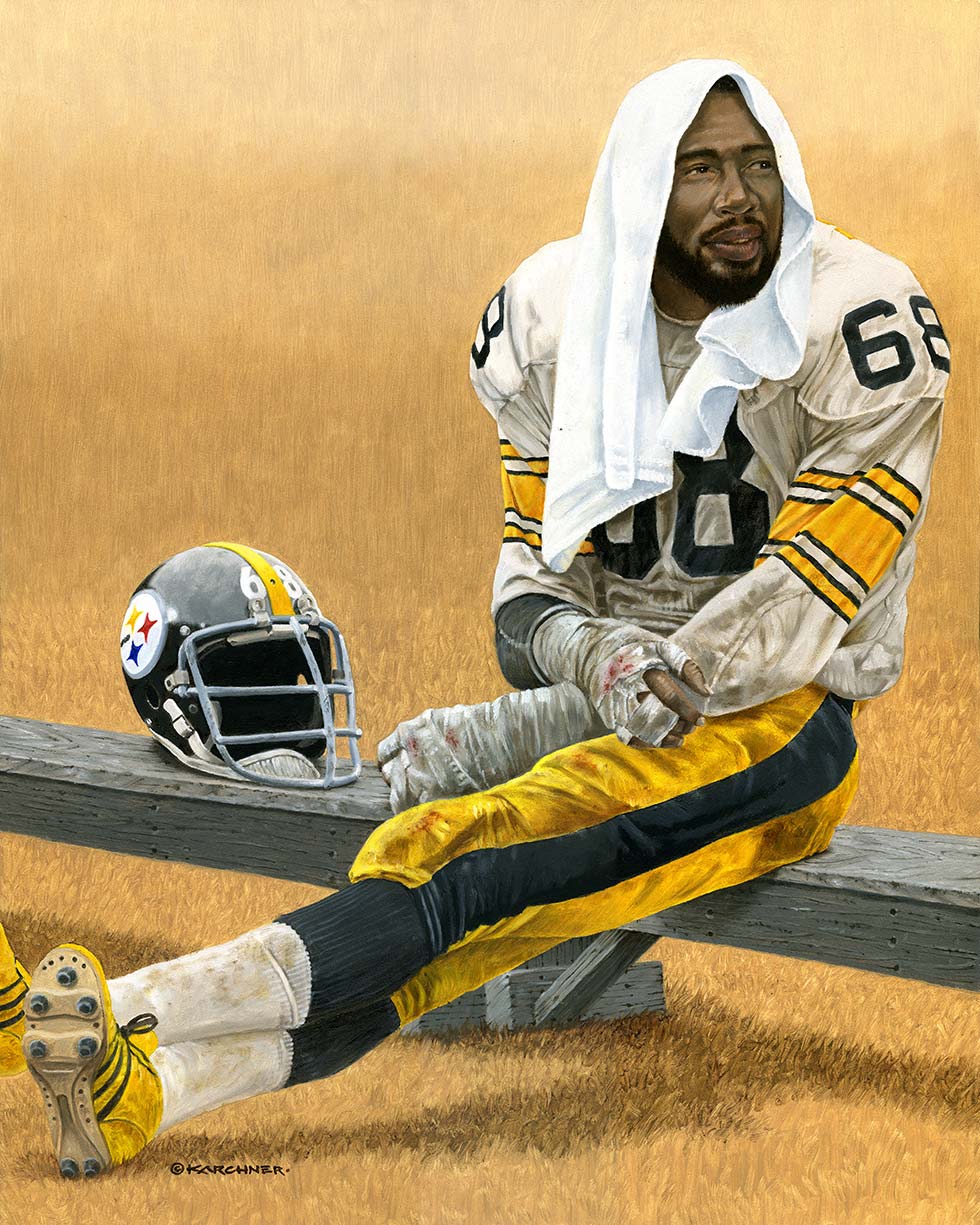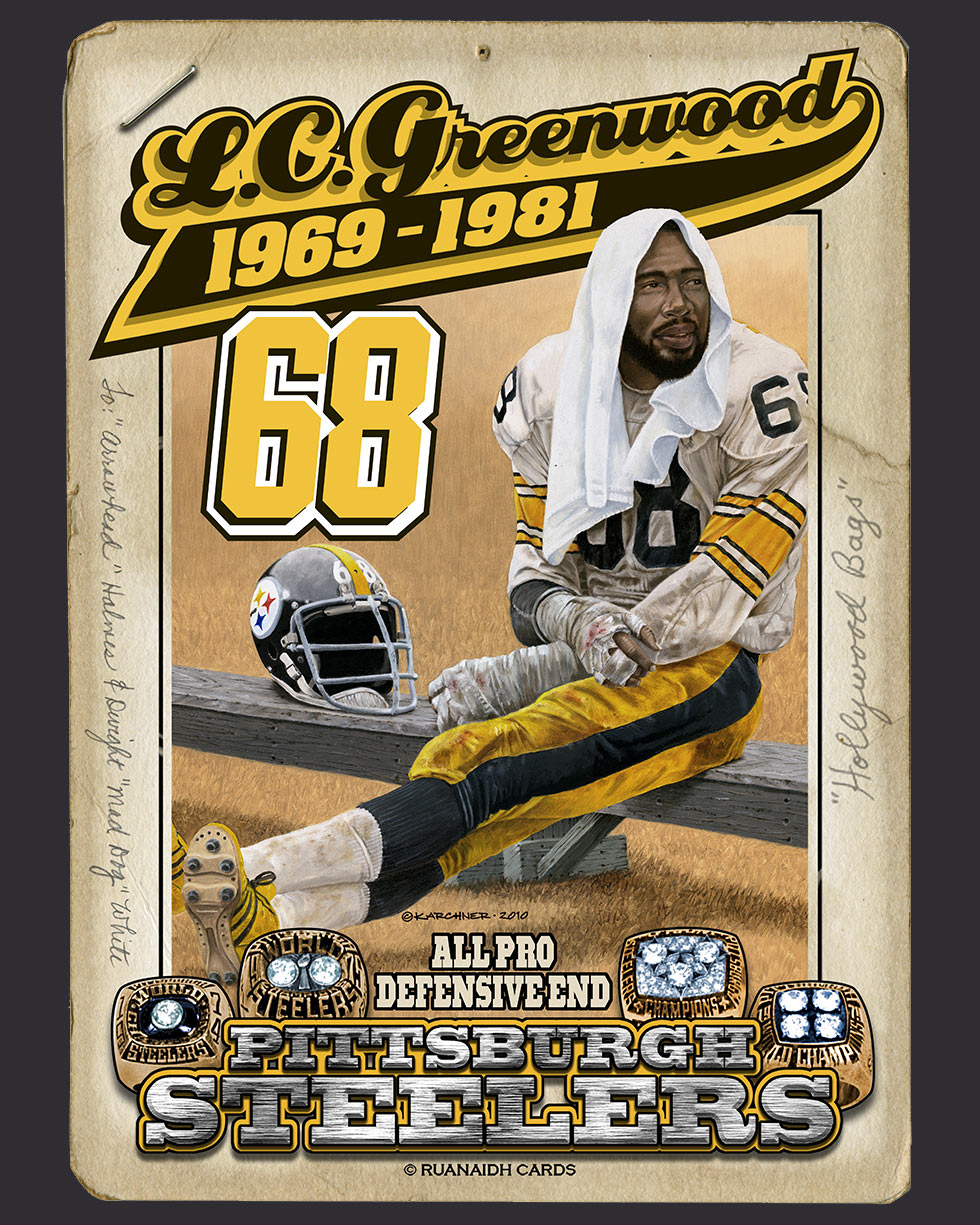 L.C. Greenwood was part of the four Super Bowl teams from the 1970's. He was also one of the original Steel Curtain members. L. C. was a 10th-round draft choice out of Arkansas AM&N in 1969 and became a starter in 1971 when he led the team in QB sacks with 8-1/2, the first of four times he accomplished this feat. He was second on the Steelers career sack list with 73-1/2. He was exceptionally quick and at 6′ 6-1/2″ was very difficult to block and with DT Joe Greene and LB Jam Ham formed an impregnable left side of the Steel Curtain. L. C. was a great big game player in Supper Bowl IX against Minnesota where he knocked down three of Fran Tarkenton's passes. In Super Bowl X, he sacked Roger Staubach three times. Greenwood was named to the 1970's NFL Team of Decade and was voted to more all NFL teams in the 1970's than any other DE. L. C. was named to the Pro Bowl 6 times, a member of the 75th Silver Anniversary Super Bow Team, spent 13 years with the Pittsburgh Steelers and was nominated to the Pro Football Hall of Fame 16 times.L.C. was often seen sitting along the Steeler bench with the infamous towel over his head. But the thing that really made L.C. as a stand out other than his shear tenacity on the field was his Steeler gold shoes! You could pick him out anywhere on the playing field. By the NFL rules, a player cannot wear anything other than the team issued shoes. L.C. told me, back in the day, Nike paid the fines so he could wear those famous shoes.
This is a commission piece that I did for Art Rooney, Jr., owner of the Steelers. Here is a photograph at the luncheon that Mr. Rooney had for L.C. and I. It was at the famous Piccolina's Italian Restaurant in Pittsburgh. Mr. Rooney unveiled my new portraits of L.C. and Donnie Shell.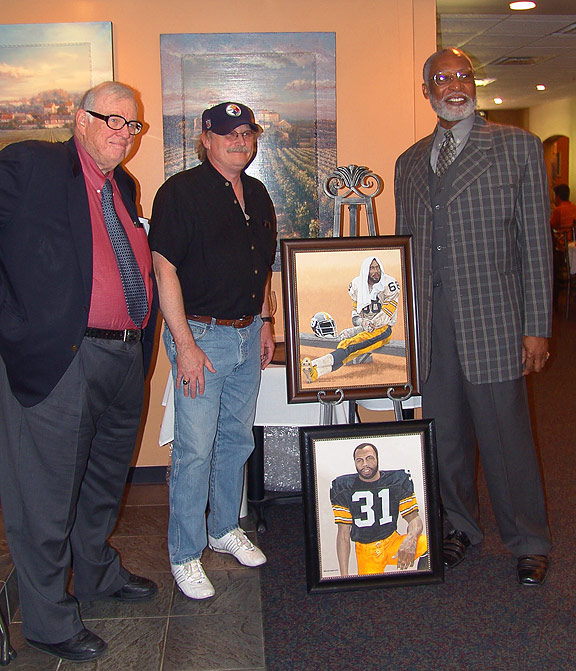 The painting was made into a collector card which is a limited edition of 1000.
The painting is traditional oils on Museum-grade Ampersand, Gessobord Masonite. The overall size is 16″ x 20″.
This piece is SOLD.