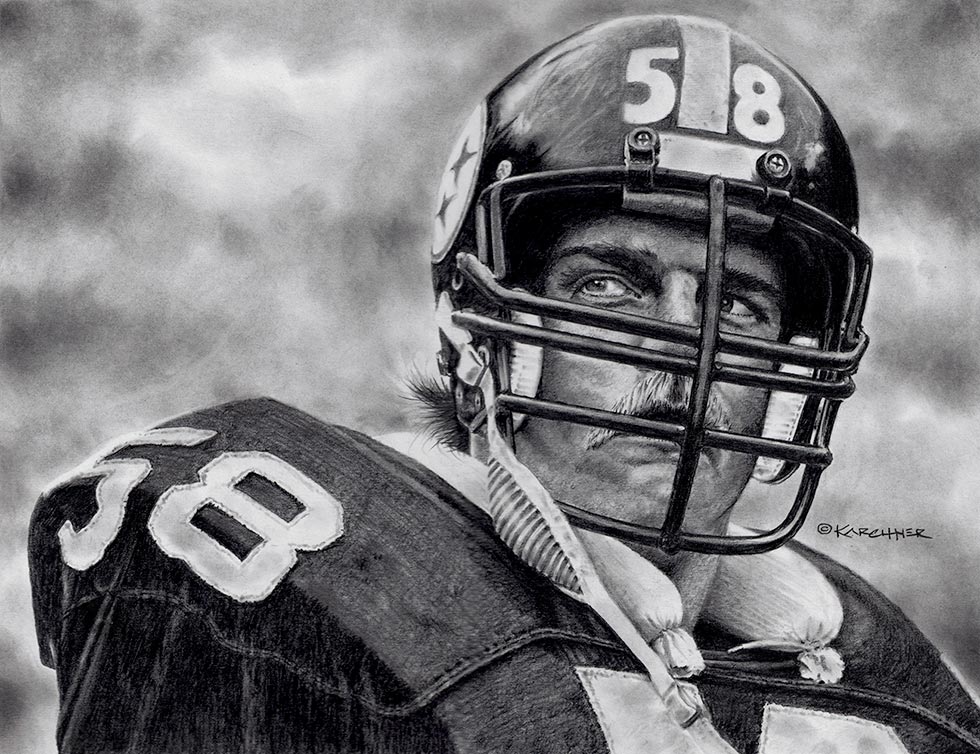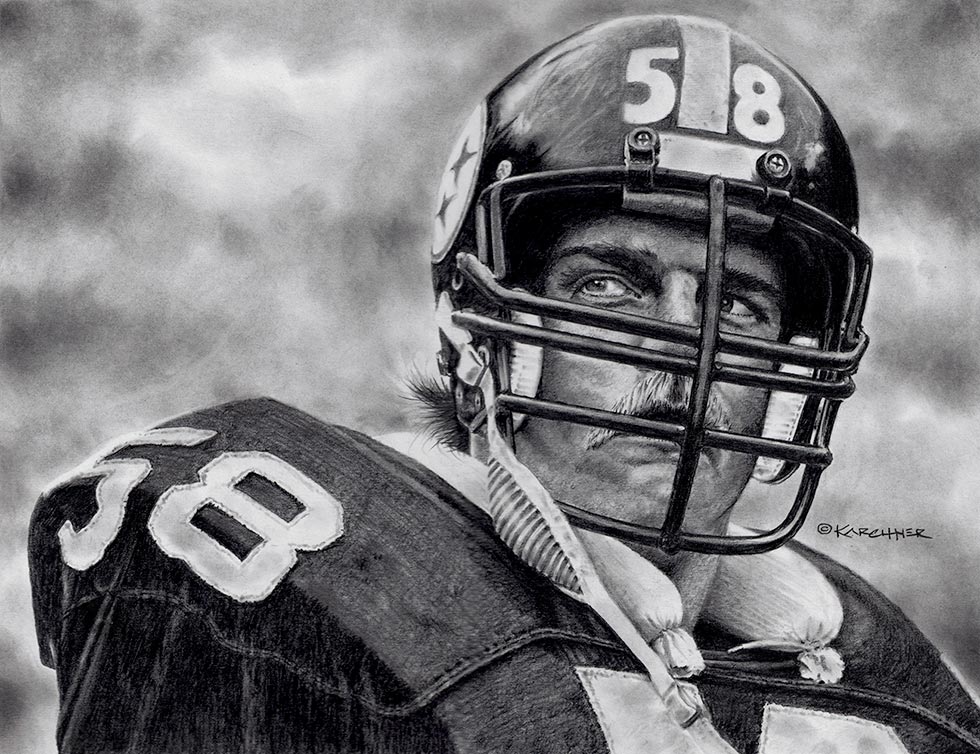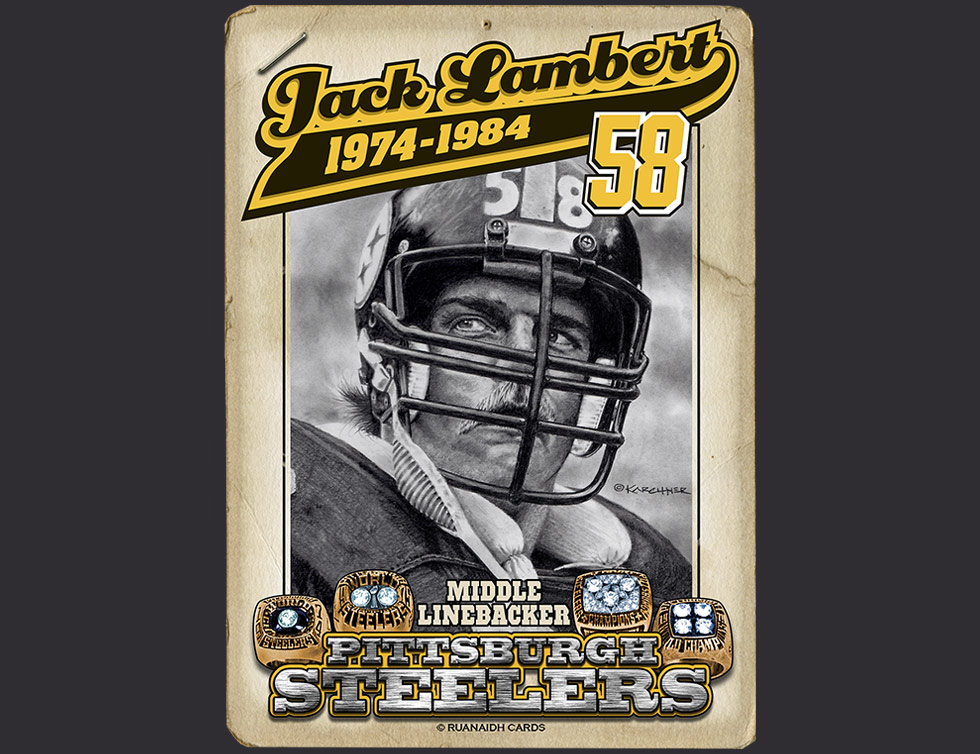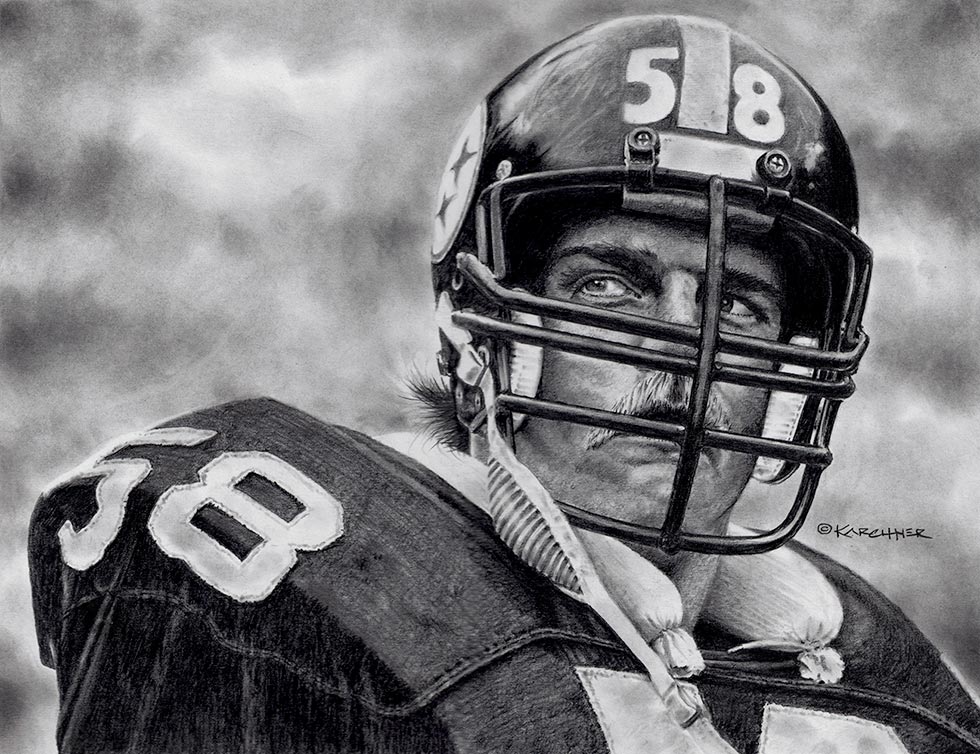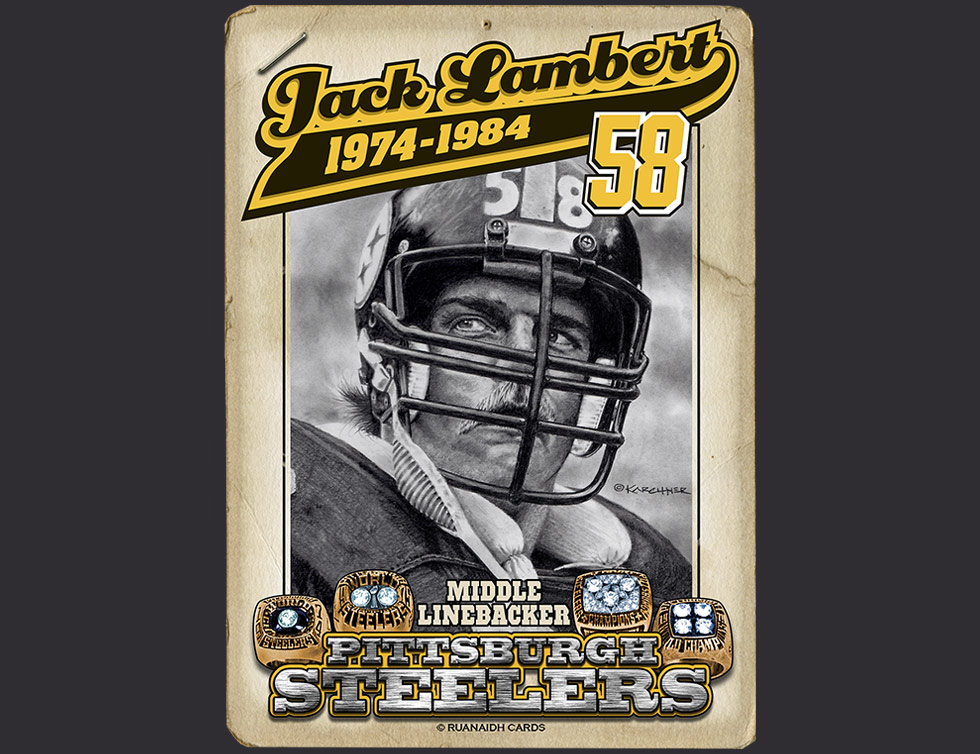 John Harold "Jack" Lambert (born July 8, 1952) is an American former professional football player who played as a middle linebacker in the National Football League (NFL). Recognized by the Pro Football Hall of Fame in 1990 as "The greatest linebacker of his era," Lambert was the starting middle linebacker for four Super Bowl-winning teams during an 11-year career with the Pittsburgh Steelers. He played college football at Kent State University.
Lambert prided himself on his ability to hit hard and intimidate the opposition. He was the Steelers starting middle linebacker for eight seasons when the team primarily used the 4–3 defense & right inside linebacker for three seasons after the Steelers switched to the 3–4 defense, with Loren Toews being the regular starter at the other inside linebacker position late in Lambert's career though Lambert retained the "Mike" role as the team's signal-caller on defense. According to Steelers media guides, Lambert averaged 146 tackles per season through his 10th year. He recorded only 19 in his 11th and final season because of an injury.
Lambert amassed 28 career interceptions, 1,479 career tackles (1,045 solo), and (officially) 231?2 sacks. In a nine-year span, Jack Lambert was named to nine straight Pro Bowls and was NFL Defensive Player of the Year once.
Lambert's four upper front teeth were missing as a result of taking an elbow in basketball during high school. Although he had a removable partial denture he wore in public, he didn't wear it during games, and pictures of Lambert's toothless snarl became an iconic image of the famous Steeler defense.
Pencil on Illustration Board 13″ x 10″
Original available. $2,500
Inquire today about purchasing the original or a signed and numbered print. Call 307-899-2052 or email.
Write-up courtesy of Wikipedia.