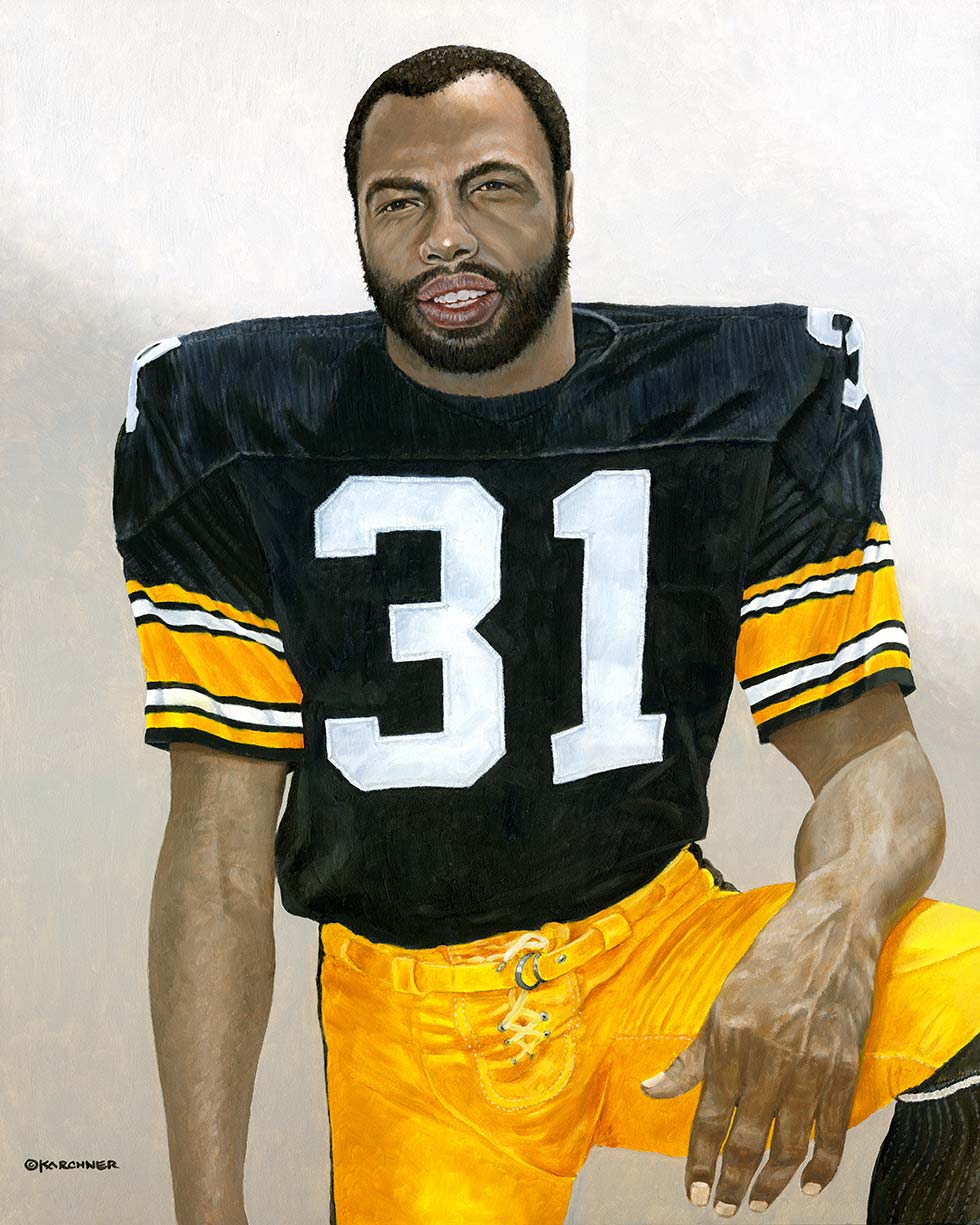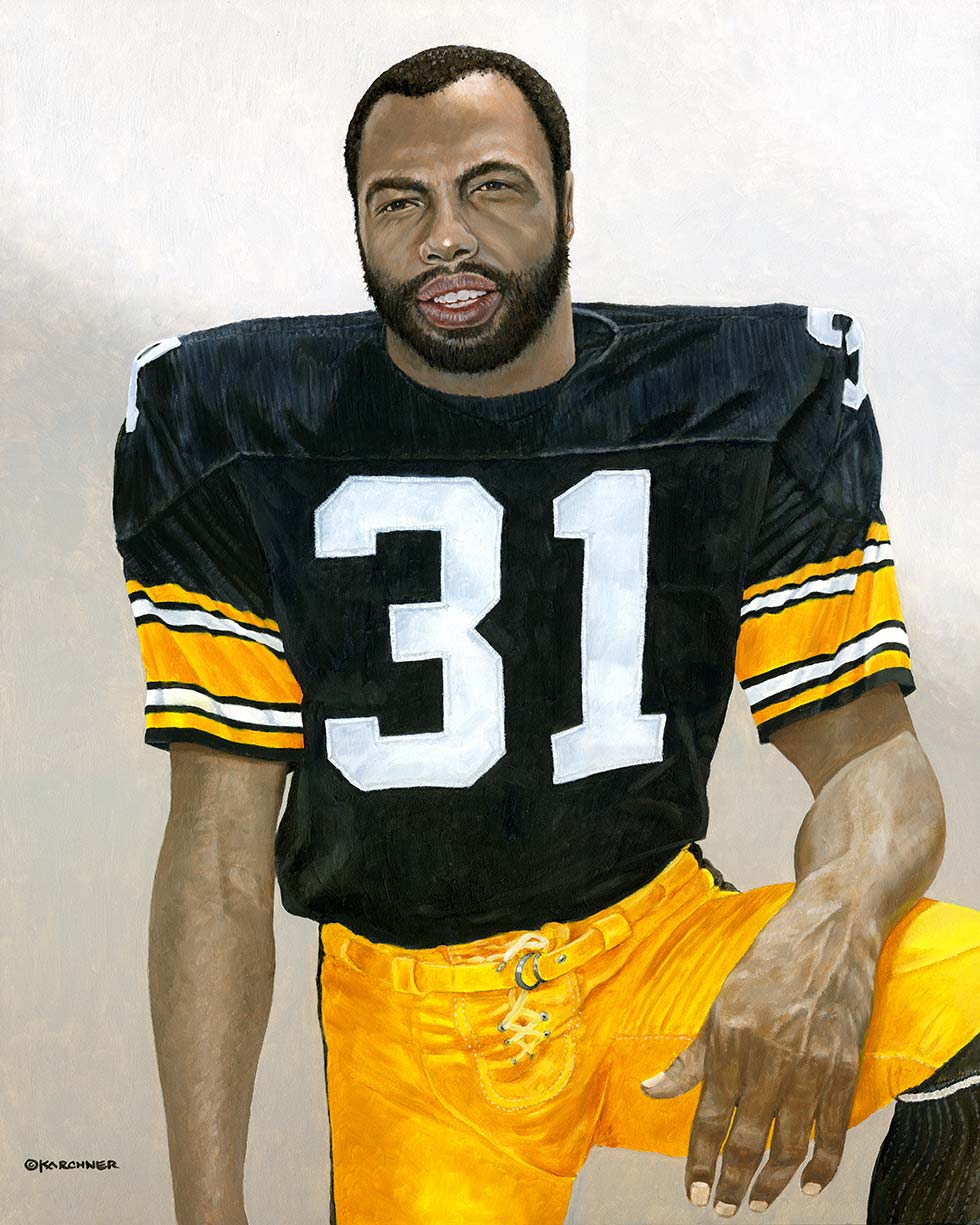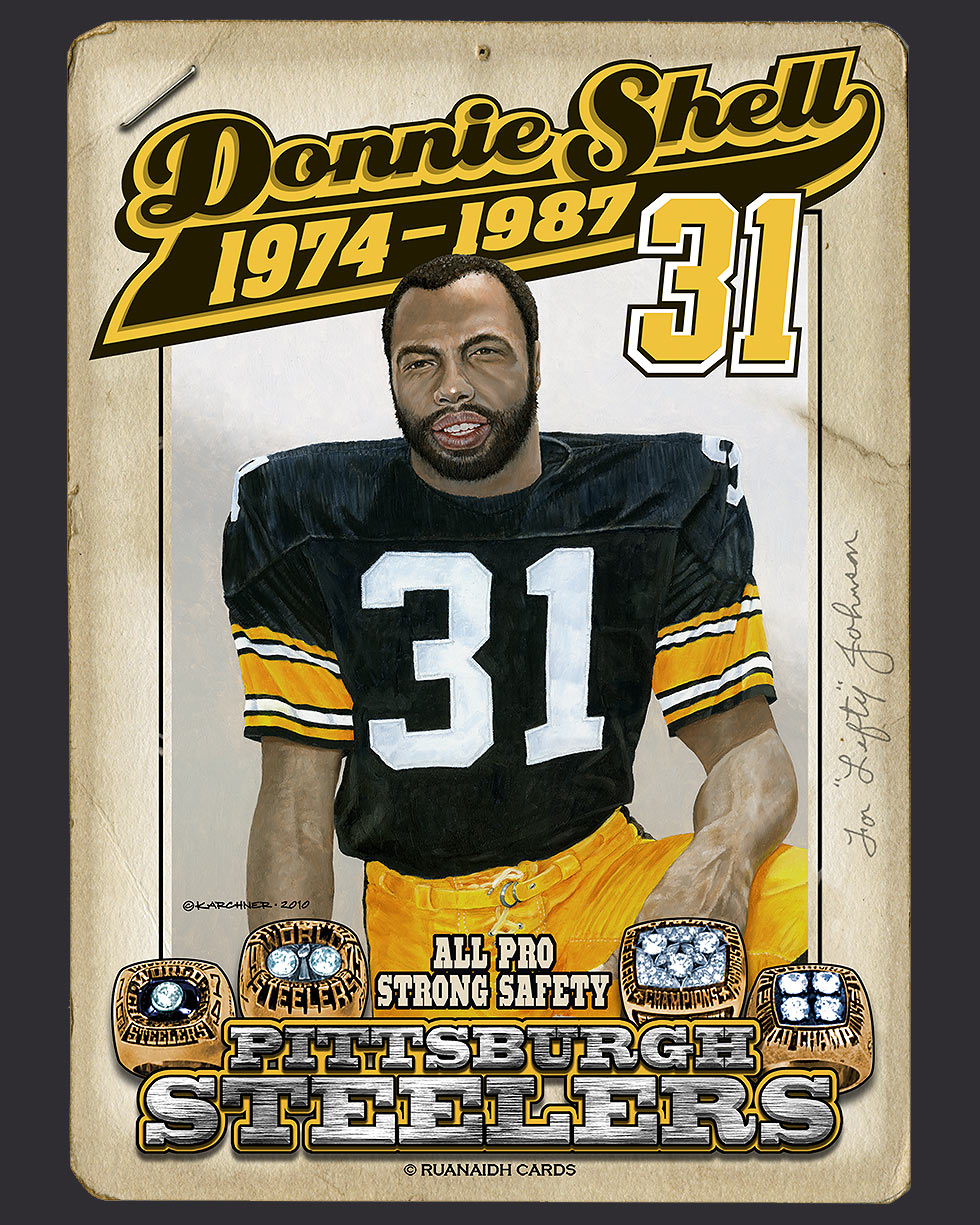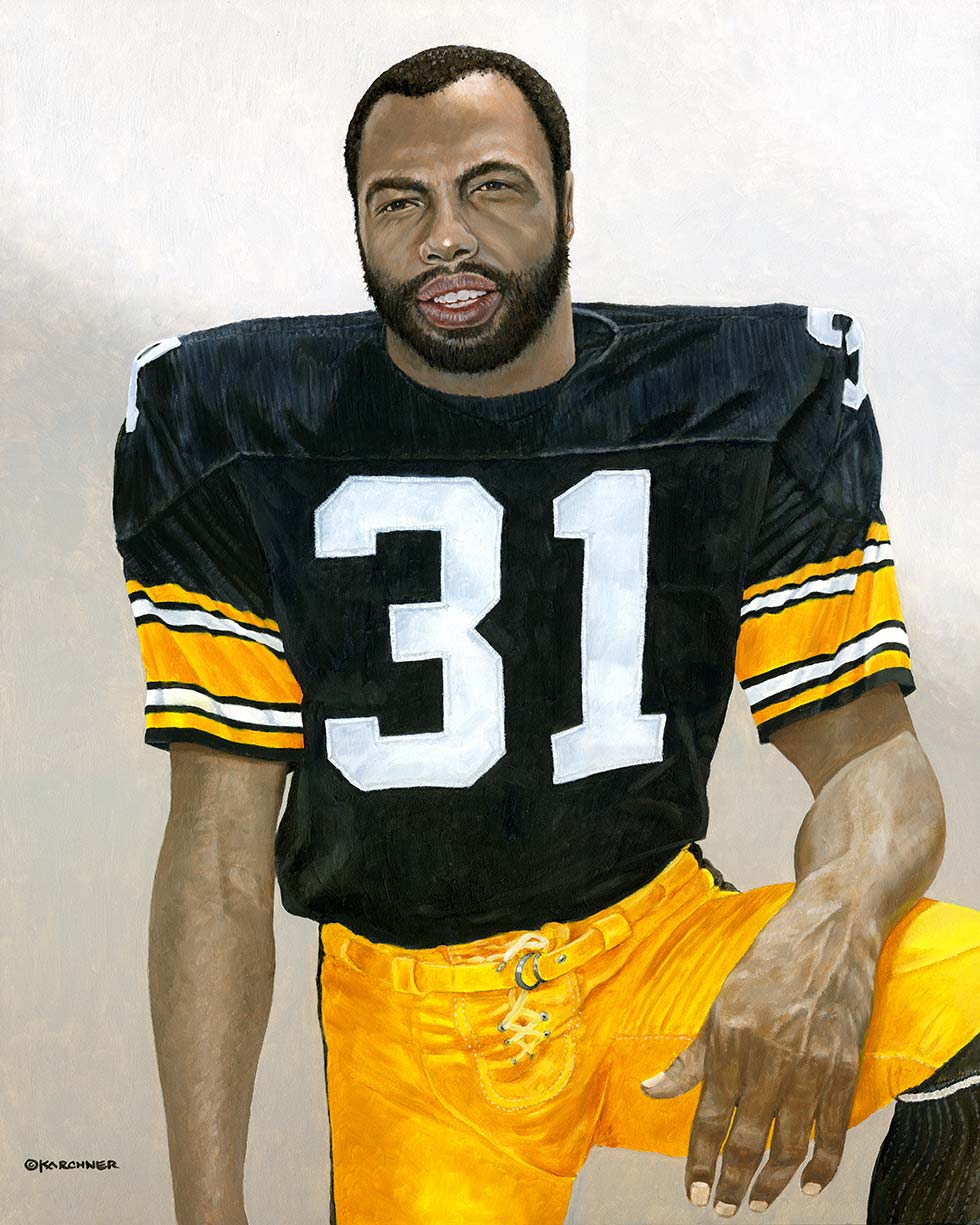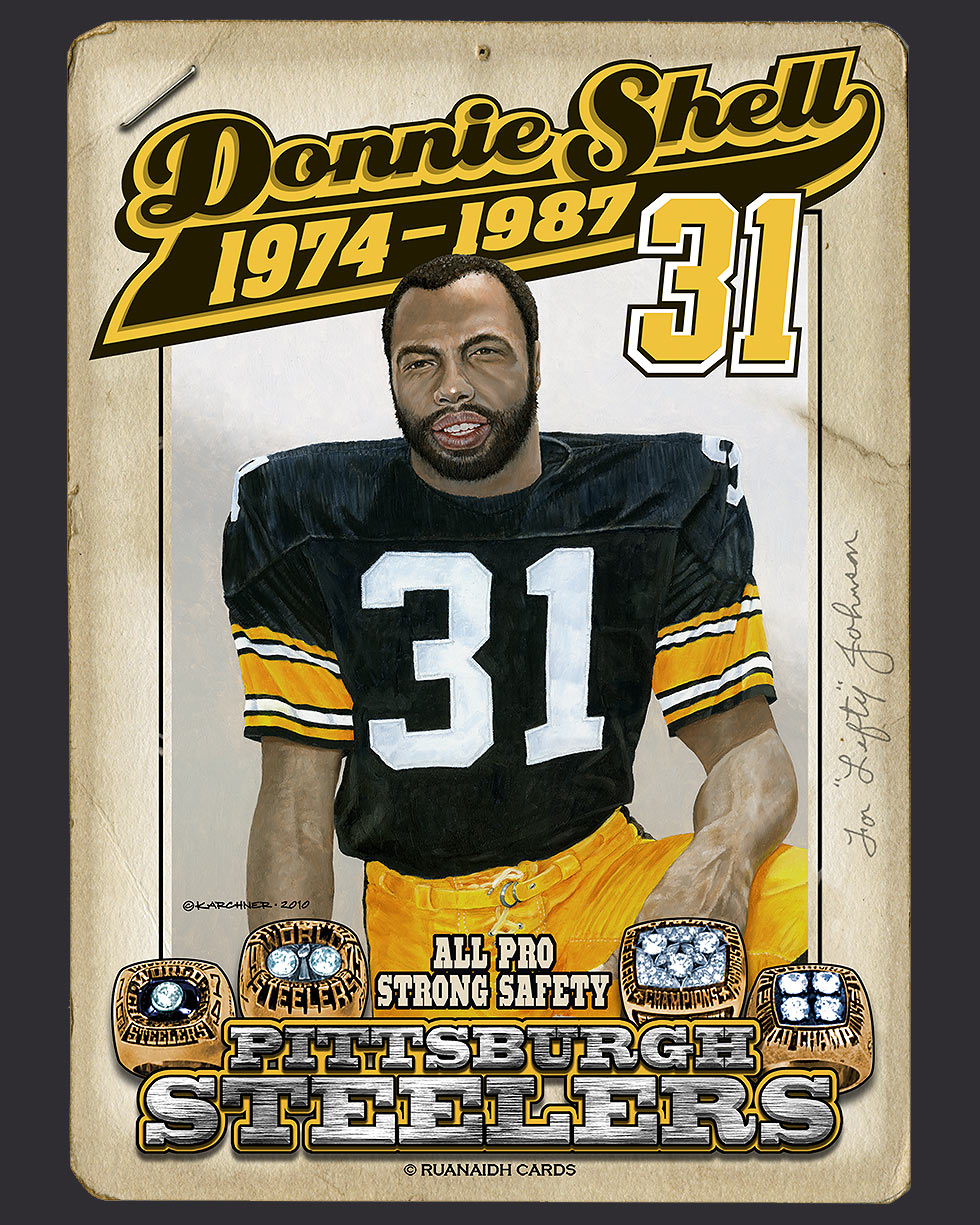 Donnie Shell was part of the four Super Bowl teams from the 1970's. He was also one of the original Steel Curtain members. Shell was one of the greatest undrafted free agents in NFL history. He came to the Steelers in 1974 after a stellar career at South Carolina State as a linebacker and safety. In his first three seasons, he was one of the best special teams players in the NFL. In 1977, he became a full-time starter and led the team in interceptions four times. Donnie was the first strong safety in NFL history to intercept 50 passes and still holds the NFL record for career interceptions with 51. During his 14 seasons, he made the Pro Bowl five consecutive times and was a standout on four Super Bowl winning teams. As a team captain, he was a great leader with his hard-hitting physical style of play. Donnie was nominated to the Pro Football Hall of Fame nine times.This is a commission piece that I did for Art Rooney, Jr., owner of the Steelers. The painting was made into a collector card, which is a limited edition of 1000.
The painting is traditional oils on Museum-grade Masonite. The overall size is 16″ x 20″.
Original has been sold.