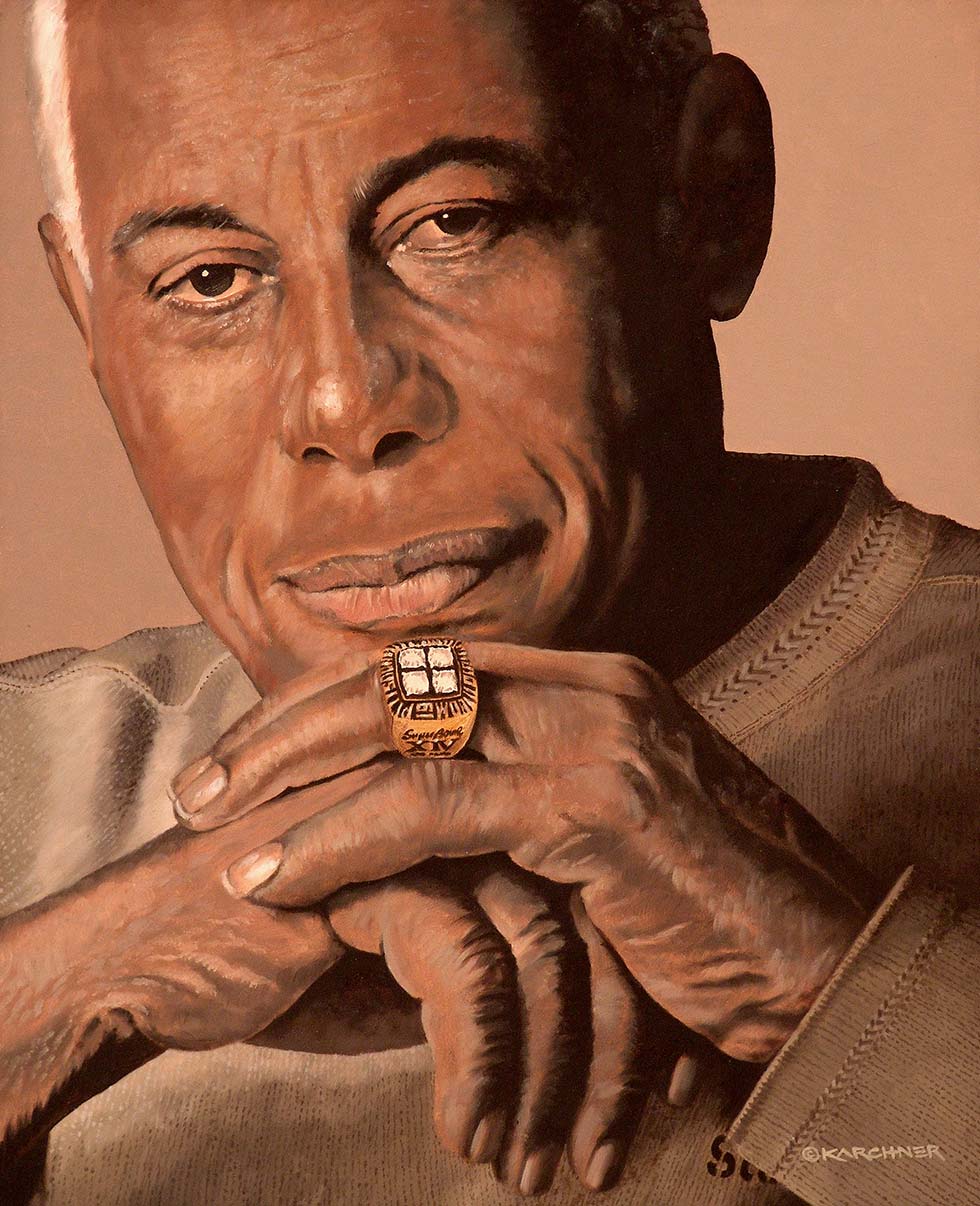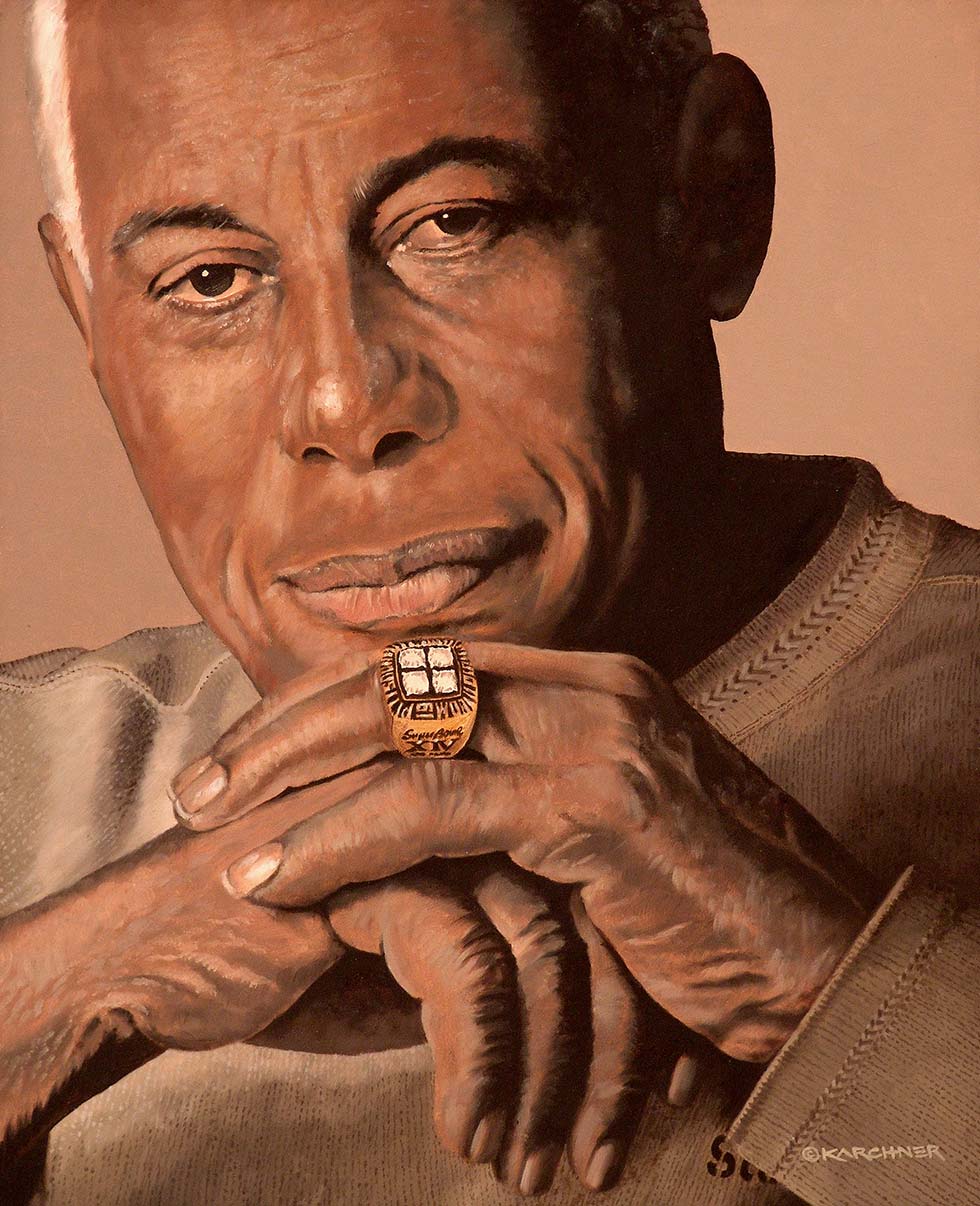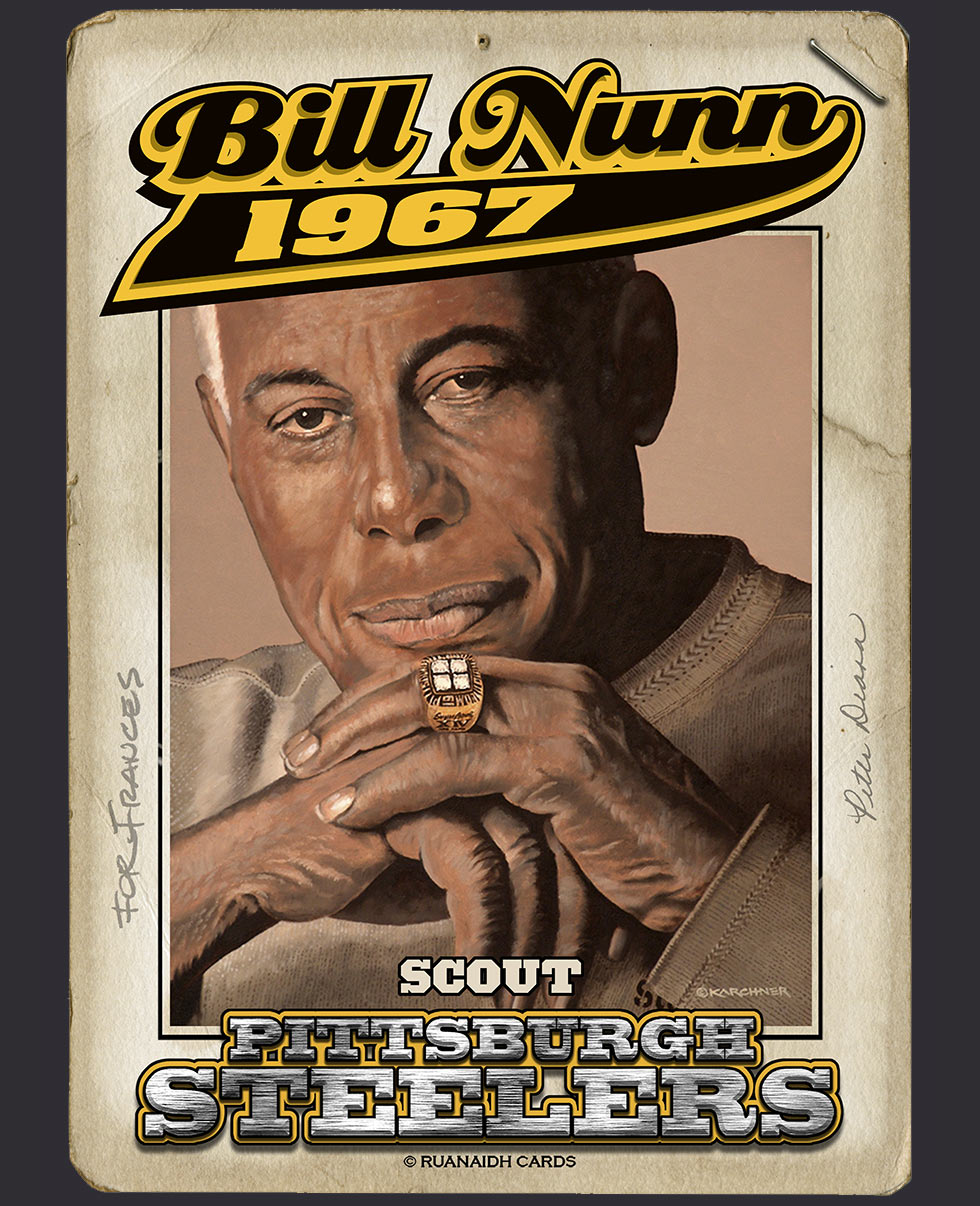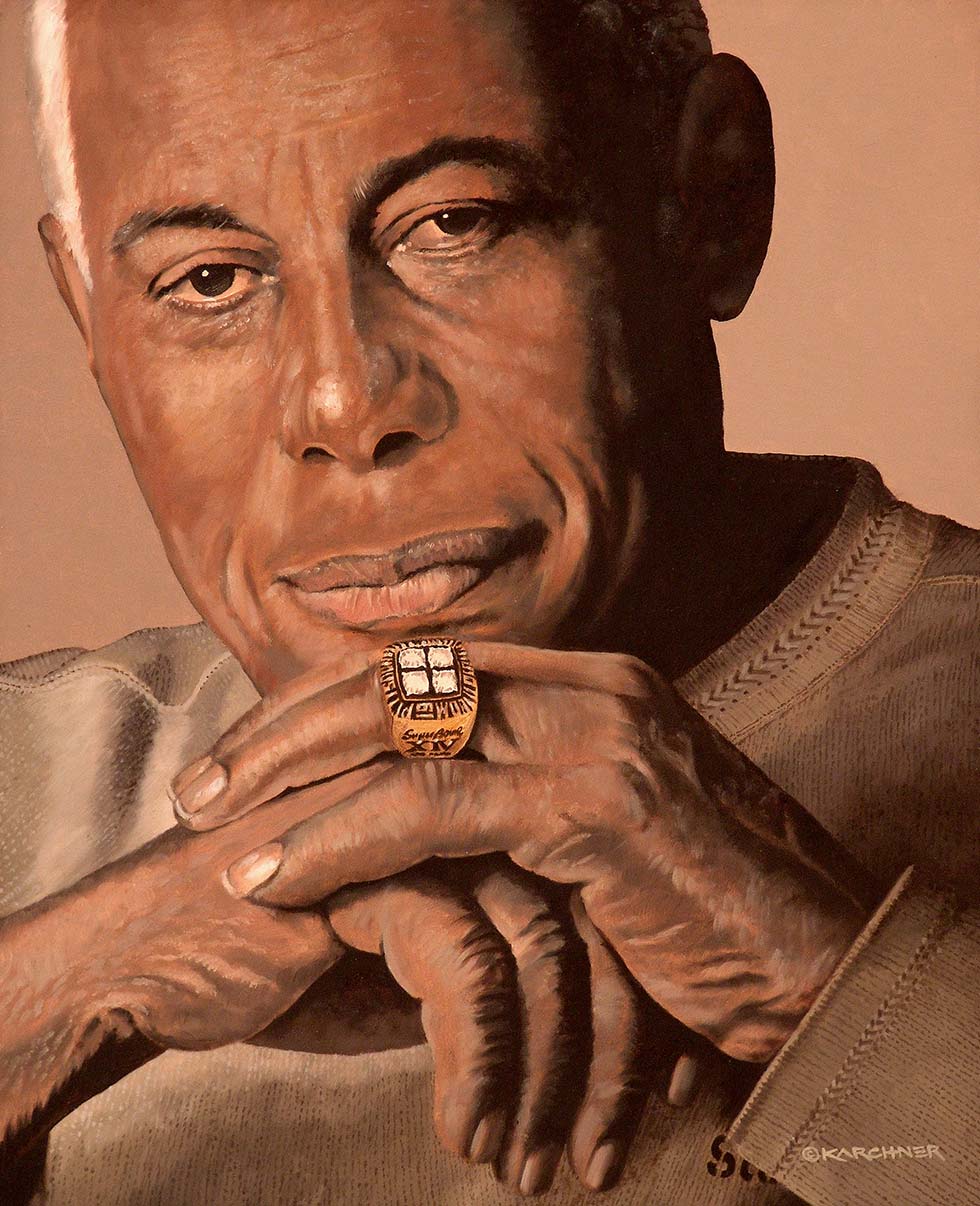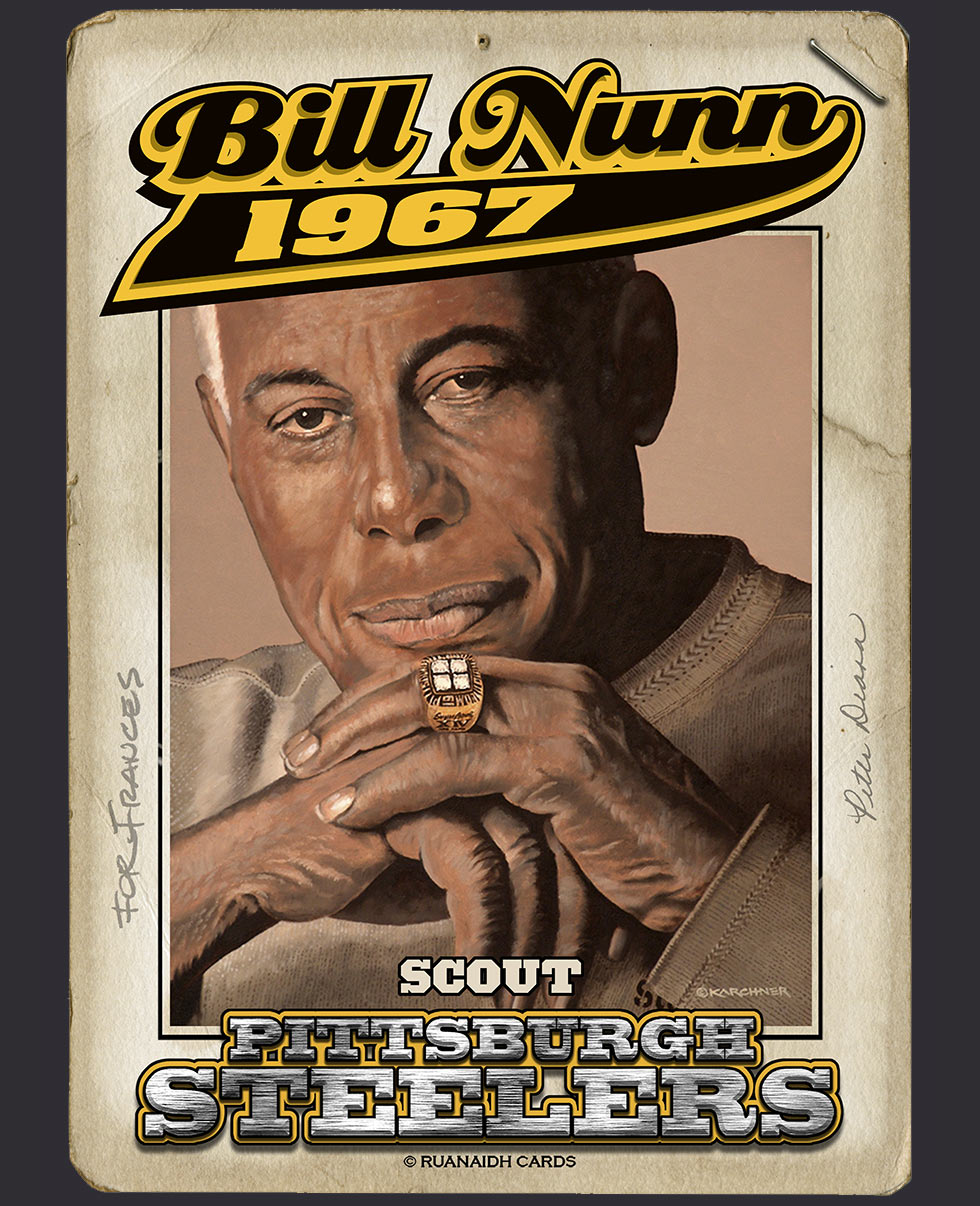 Hardcore Steeler fans know him as the longtime Steelers scout with the five Super Bowl rings or the former Courier sports writer, local promoter, collegiate basketball star. For certain, he was celebrated locally for many things, a jack of many trades. But when he constructed a bridge between the Steelers and the black colleges that produced such players as John Stallworth, Mel Blount and Donnie Shell, this Bill Nunn became notable simply in one respect: "Super Scout!"Funny thing is, he tried to hang up his binoculars almost 20 years ago. "I retired in 1987," said Nunn, who the team lists in its scouting department as college personnel. "I think Dan Rooney, the only reason he keeps me around – I do some things – is because I'm the only one here older than him. Every year I tell him, 'I'm going to quit coming in.' And he says, 'Nah, you're not.'" Nunn, 81, then laughed at the irony. For he was telling this story from the Steelers' South Side complex office he sort of shares with Doug Whaley, the team's pro personnel coordinator, old enough to be his, uh, very young son.
He was born and raised in Homewood, PA the son of the first black football player at Westinghouse High and later the longtime managing editor of the Courier, hence the reason why Louis, Owens, Count Basie, Lionel Hampton, Billy Eckstine and a parade of politicians came by the house. He followed his father to Westinghouse, but the son's sport was basketball. After playing at West Virginia State with Earl Lloyd, the first African-American to play in the NBA, he was offered tryouts with the New York Knicks and the Harlem Globetrotters, who were a bigger deal back then and didn't pigeonhole blacks into a stereotyped role such as designated rebounder. But he wound up at the Courier, in the newspaper business, from where he rose to sports editor (promoting Indianapolis Clowns baseball visits to Forbes Field) and managing editor, before he was asked to join the Steelers' staff part time in 1967. He then worked full time with his good friend, Art Rooney, Jr. under new coach Chuck Noll in 1969.
Write-up courtesy of Pittsburgh Post Gazette.
This painting is traditional oils on Ampersand Gessobord Masonite. The finished size is 13″ x 16″.
Commission for Pittsburgh Steeler, Vice-president, Art Rooney, Jr. Original is sold.
Inquire today about purchasing a signed and numbered print. Call 307-899-2052 or email.
Art Rooney, Jr. and I want to thank Pittsburgh Post Gazette sportswriter, Ed Bouchette for supplying us the outstanding photographic reference of Bill taken by Peter Diana.