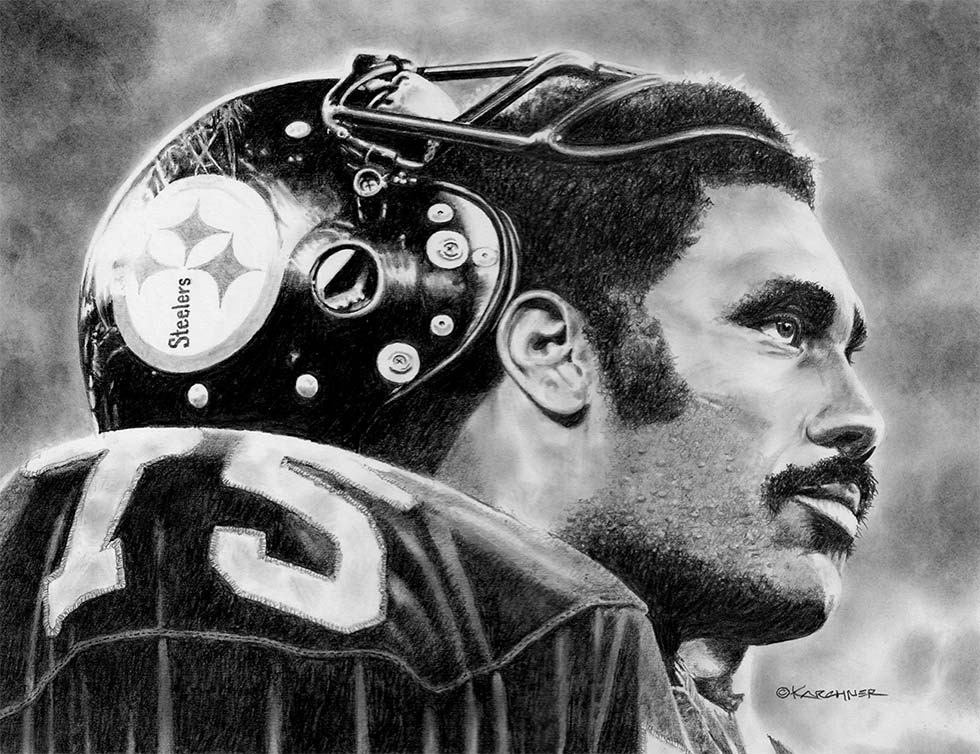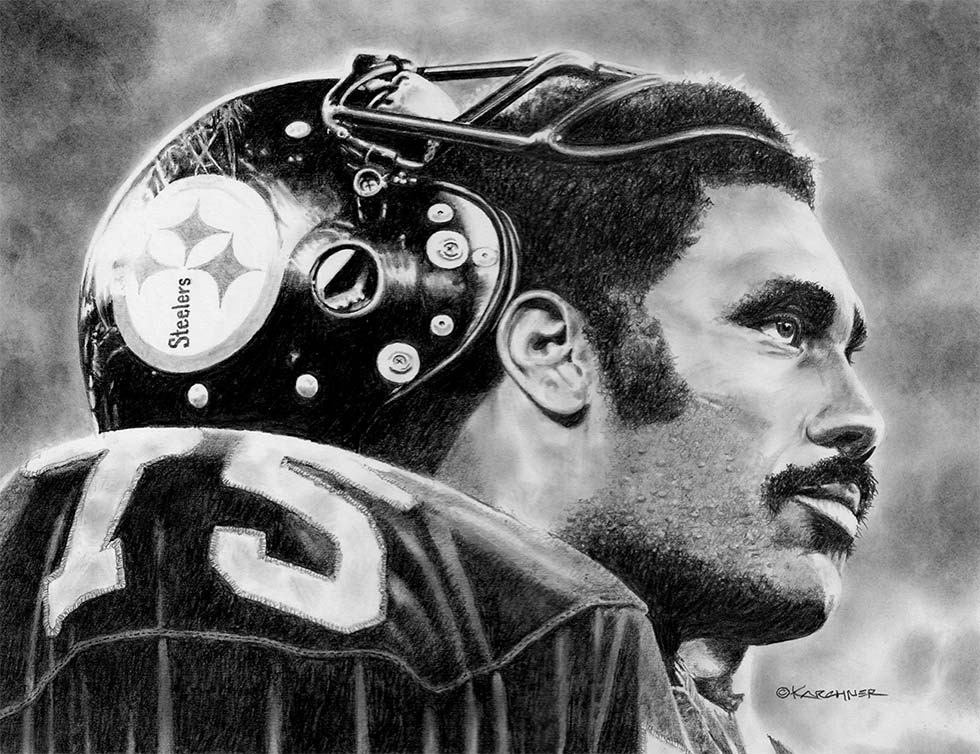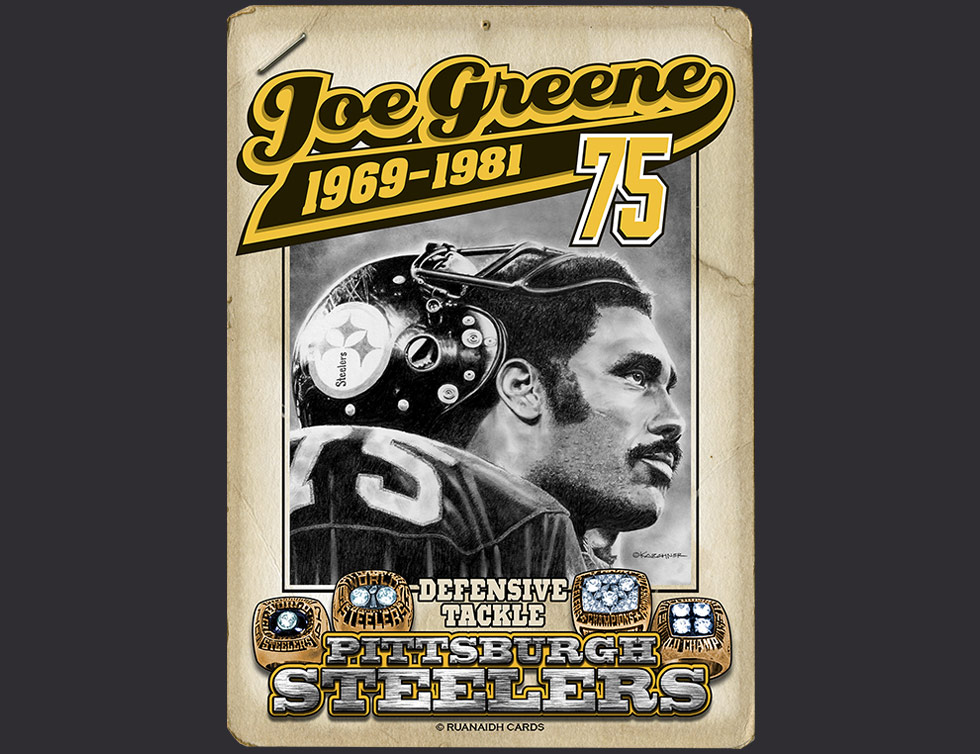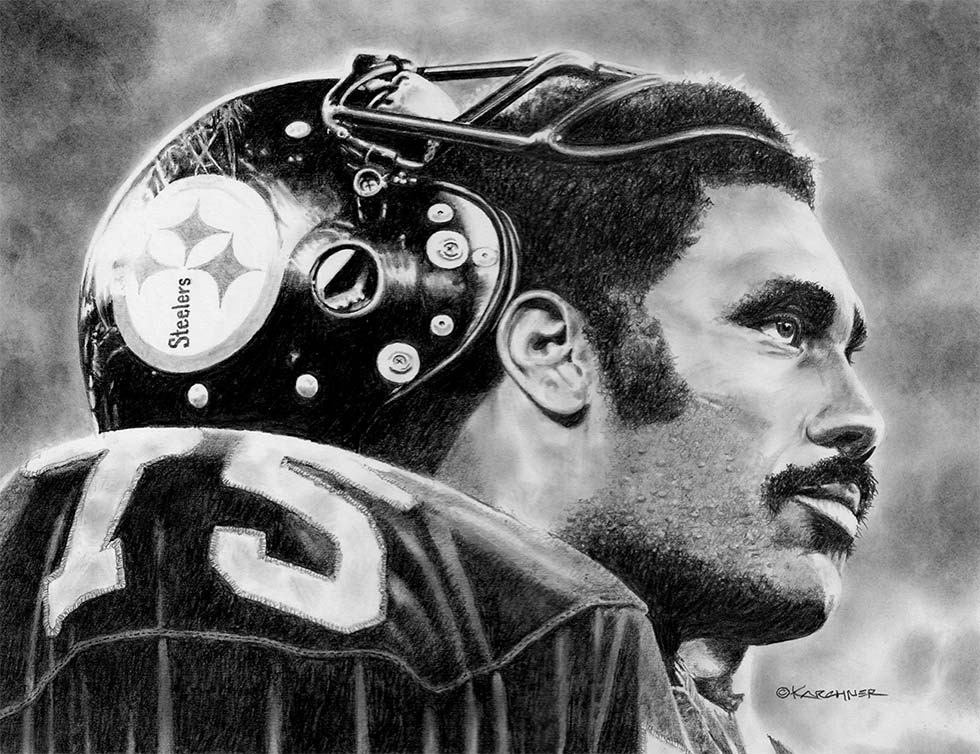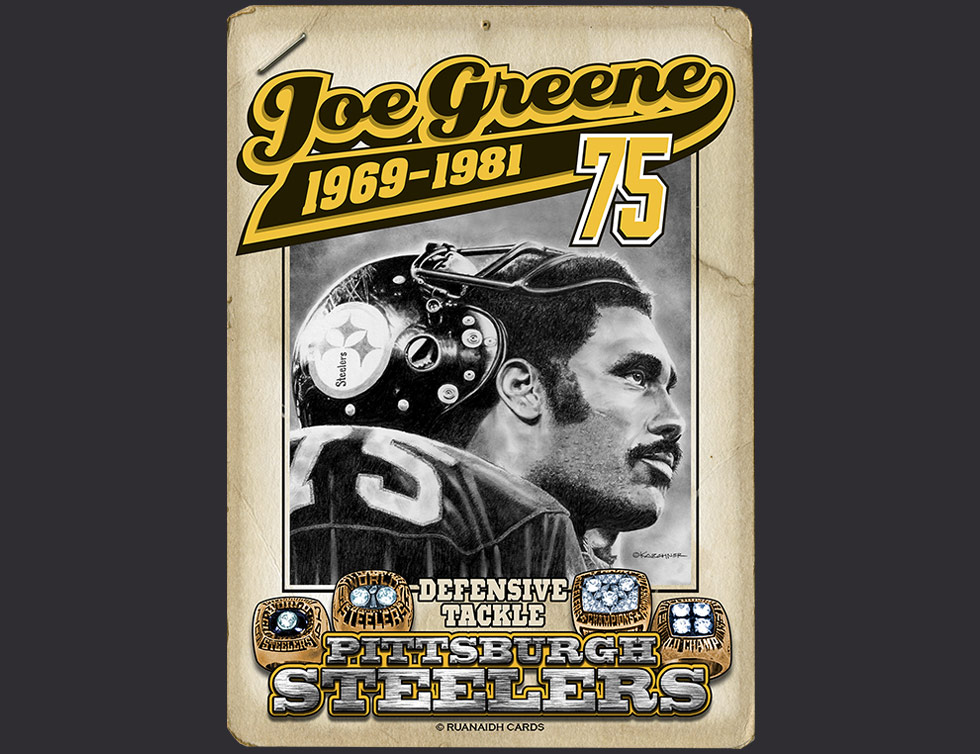 Charles Edward Greene (born September 24, 1946), better known as "Mean" Joe Greene, is an American former professional football player who was a defensive tackle for the Pittsburgh Steelers of the National Football League (NFL) from 1969 to 1981. A recipient of two NFL Defensive Player of the Year awards, five first-team All-Pro selections, and ten Pro Bowl appearances, Greene is widely considered to be one of the greatest defensive linemen to play in the NFL. He was noted for his leadership, fierce competitiveness, and intimidating style of play for which he earned his nickname.
Born and raised in Temple, Texas, Greene attended North Texas State University (now University of North Texas), where he earned consensus All-America honors as a senior playing for the North Texas State Mean Green football team. He was drafted by the Steelers fourth overall in the 1969 NFL Draft and made an immediate impact with the team, as he was named the NFL's Defensive Rookie of the Year. Greene is credited with providing the foundation upon which Steelers coach Chuck Noll turned the dismal franchise into a sports dynasty. He was the centerpiece of the "Steel Curtain" defense that led Pittsburgh to four Super Bowl championships in a six-year span.
Throughout his career, Greene was one of the most dominant defensive players in the NFL, able to overpower opposing offensive linemen with ease and disrupt blocking. Former teammate Andy Russell called Greene "unquestionably the NFL's best player in the seventies." He is a member of the Pro Football Hall of Fame and the College Football Hall of Fame, and his number 75 jersey is one of only two retired by the Steelers. Greene is also well known for his appearance in the "Hey Kid, Catch!" Coca-Cola commercial, which aired during Super Bowl XIV and solidified his reputation as a "tough football player who's a nice guy."
Pencil on Illustration Board 13″ x 10″
Original available. $2,500
Inquire today about purchasing the original or a signed and numbered print. Call 307-899-2052 or email.
Write-up courtesy of Wikipedia.