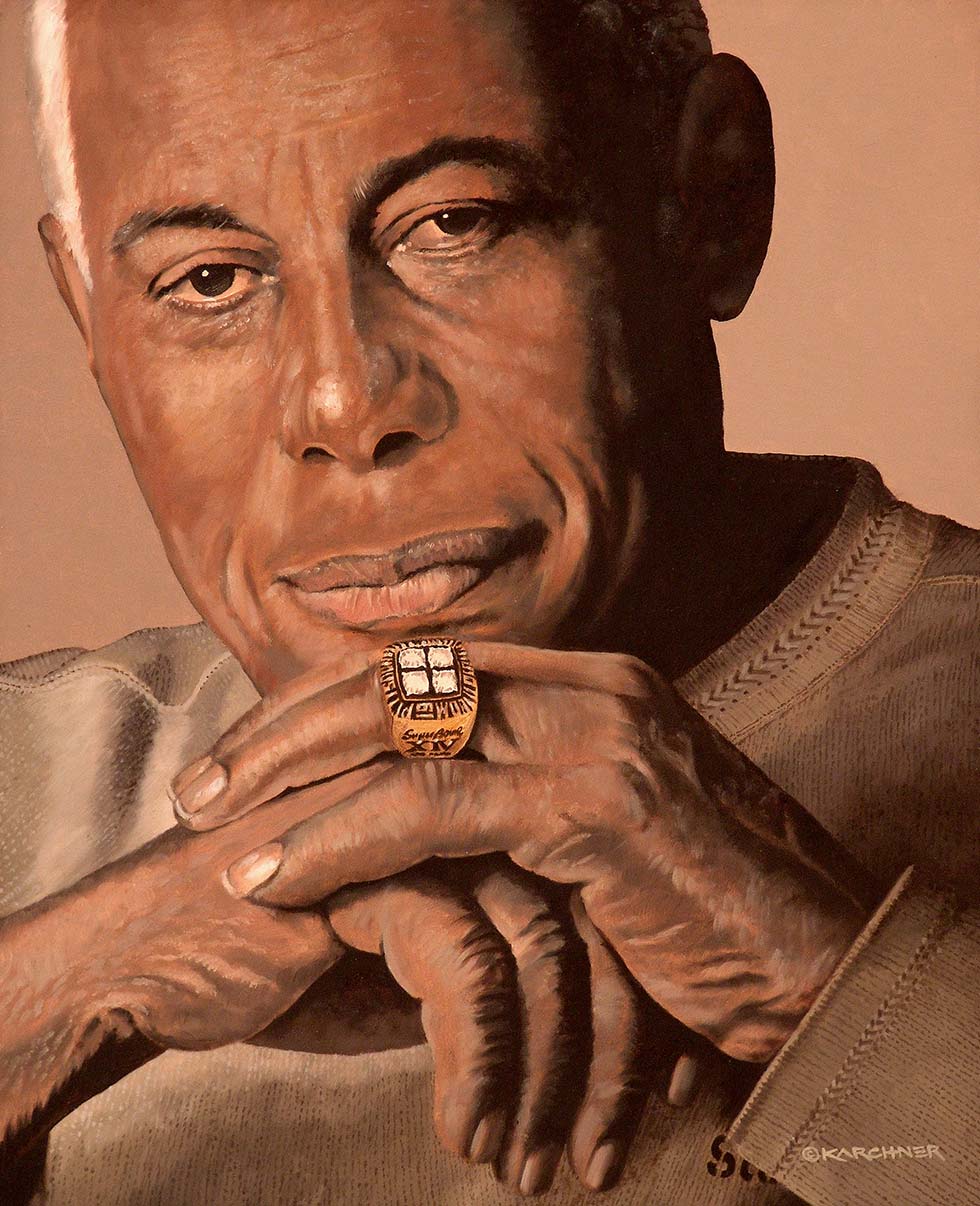 Hardcore Steeler fans know him as the longtime Steelers scout with the five Super Bowl rings or the former Courier sports writer, local promoter, collegiate basketball star. For certain, he was celebrated locally for many things, a jack of many trades. But when he constructed a bridge between the Steelers and the black colleges that produced such players as John Stallworth, Mel Blount and Donnie Shell, this Bill Nunn became notable simply in one respect: "Super Scout!"
This painting is traditional oils on Ampersand Gessobord Masonite. The finished size is 13″ x 16″.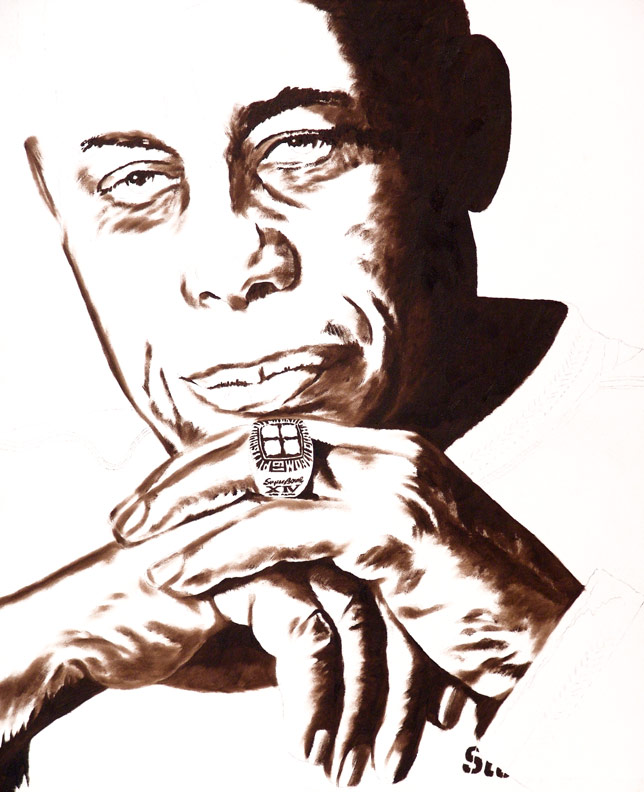 This is day two. Here I have added in the base flesh tones on his face.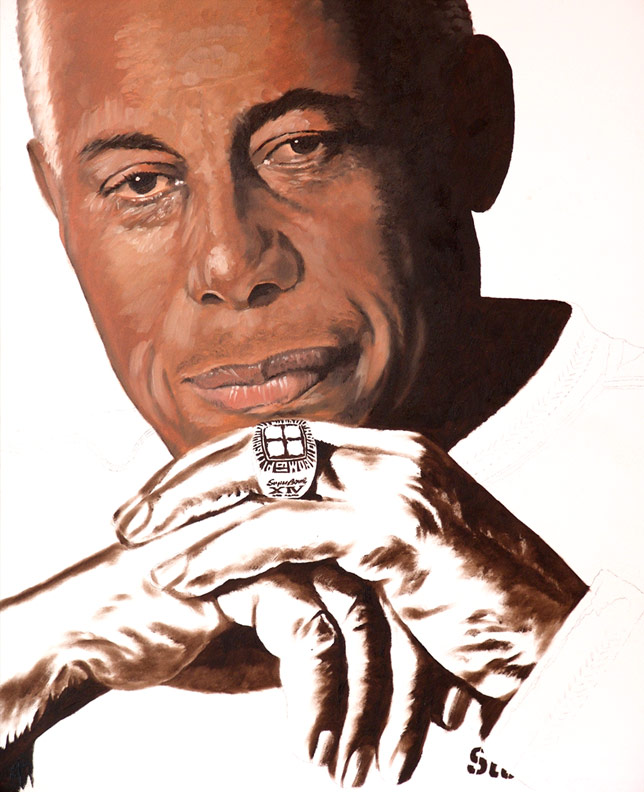 Day three. I finished detailing his face. I have added the base flesh tones on his hands and roughed in his 1979 Super Bowl ring.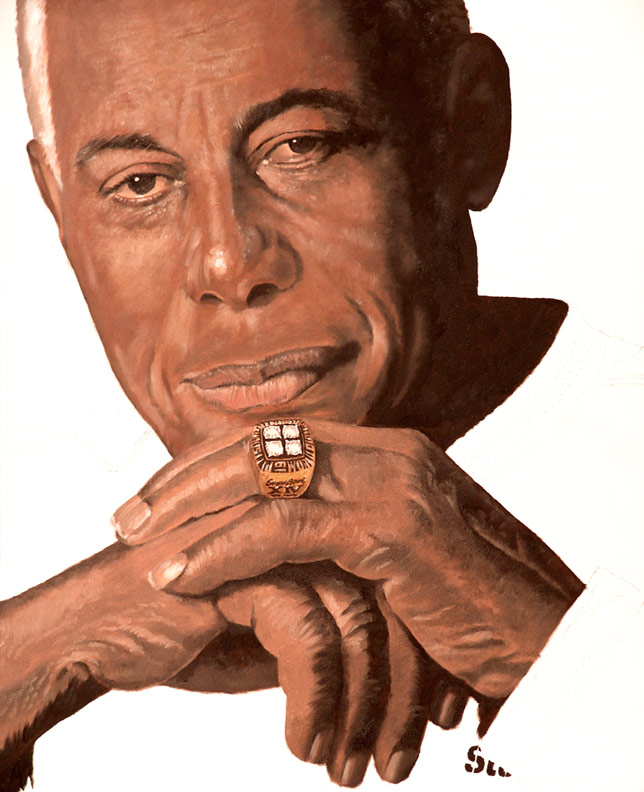 Day four. I spent the entire day finishing his hands, ring and laid in the background color.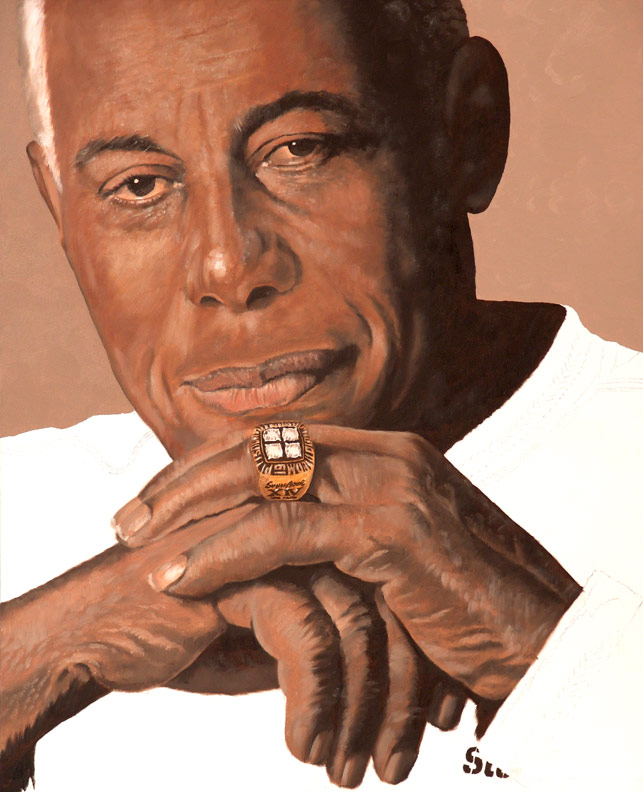 This is day five. I roughed in the base coat on his shirt.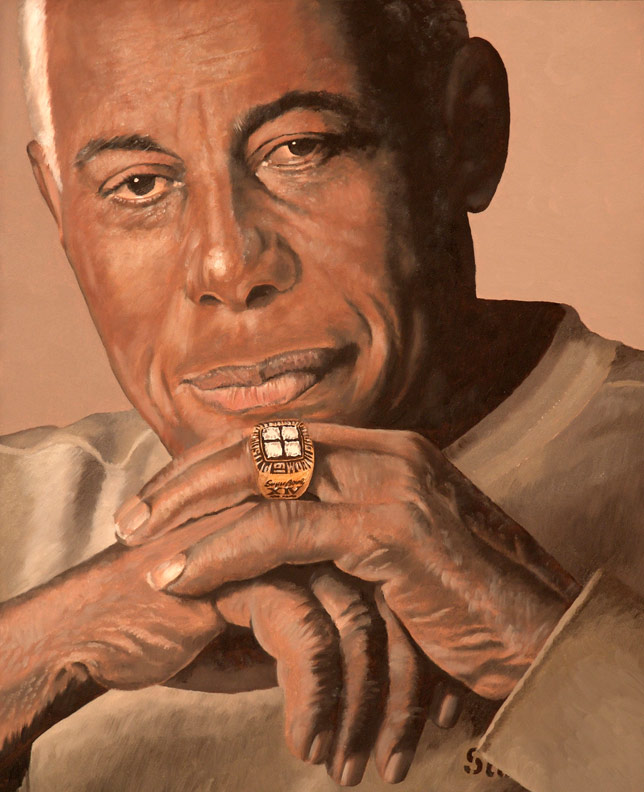 Here is the final. I finished detailing the cloth detail on Bill's shirt and finally signed it.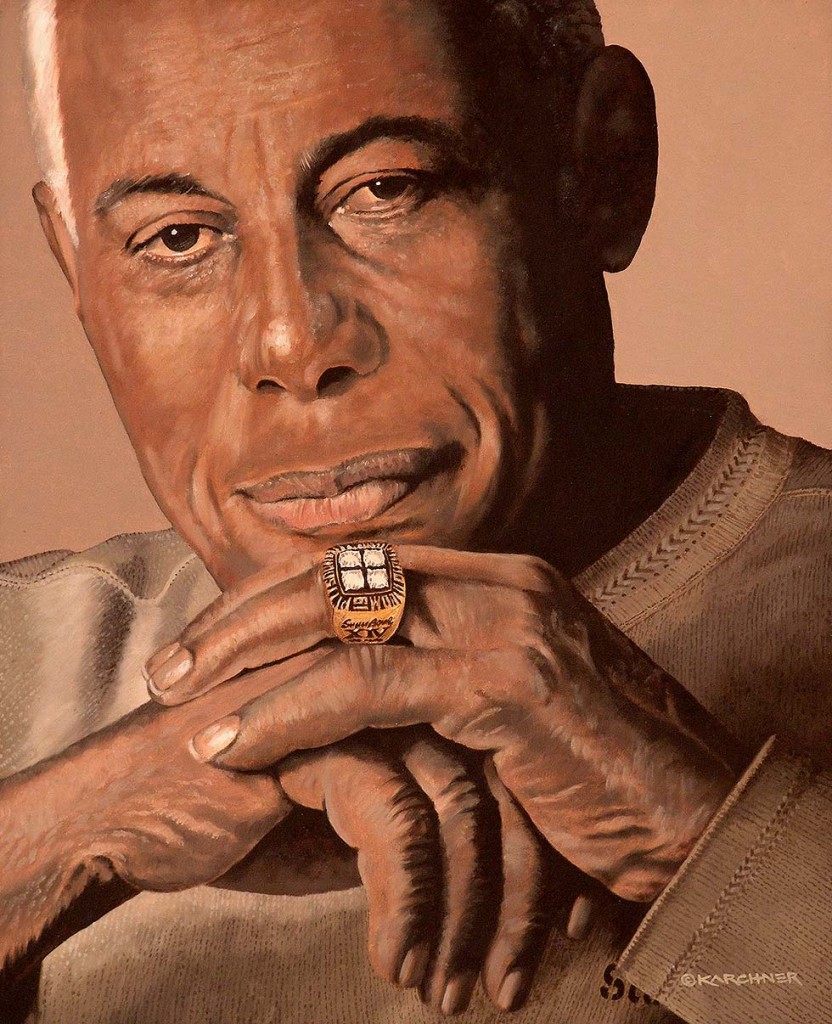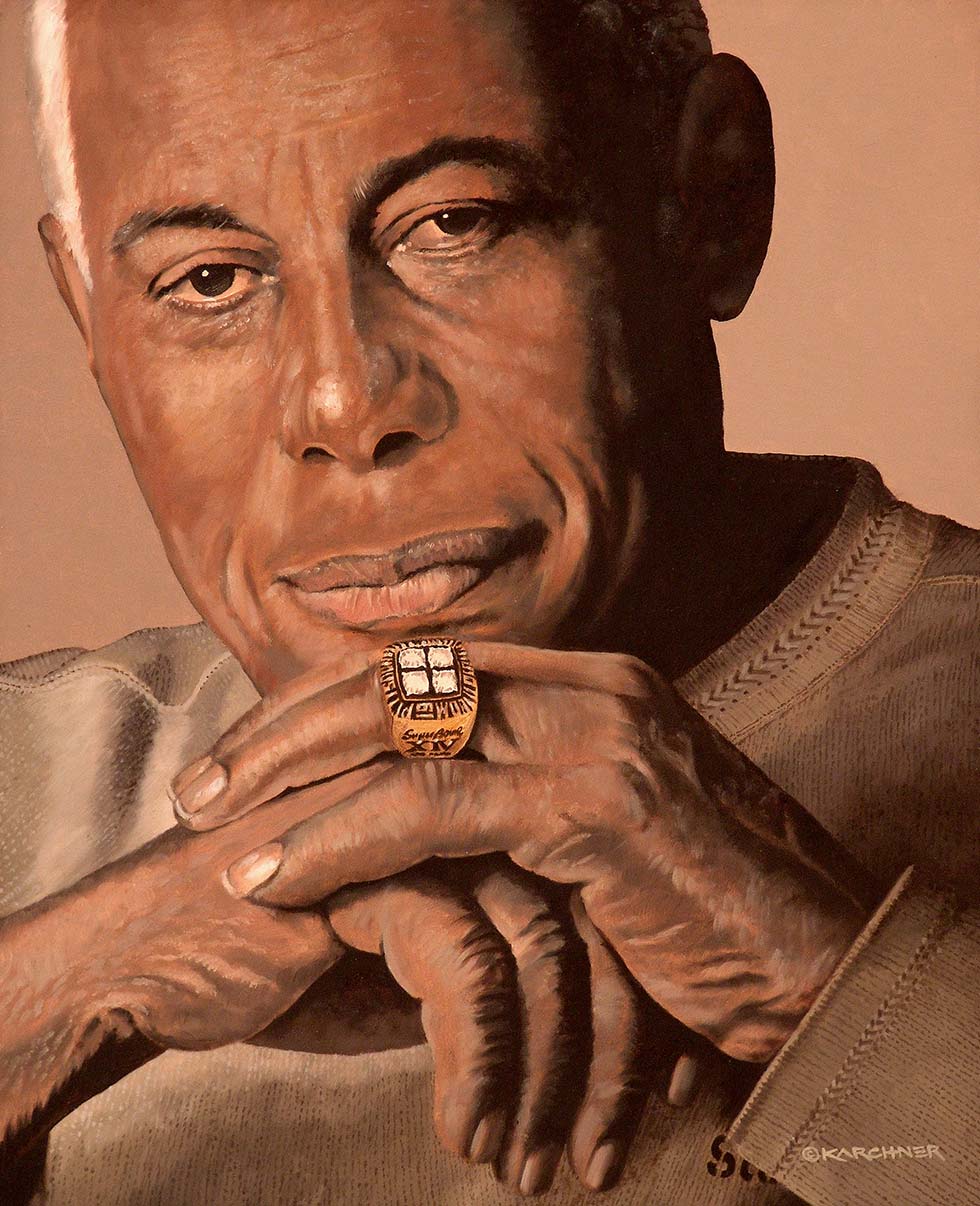 This is a photograph that my wife Leigh took of Bill Nunn, myself and Hall of Famer, Jack Butler. This was taken in Art Rooney, Jr's owners box during a Steeler home game.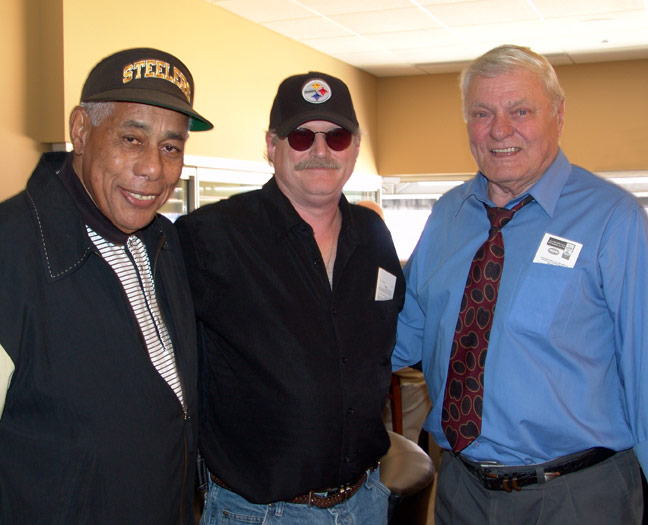 The main reason for doing this painting was to have a limited edition collector card made for Mr. Rooney. Here is that card that I designed.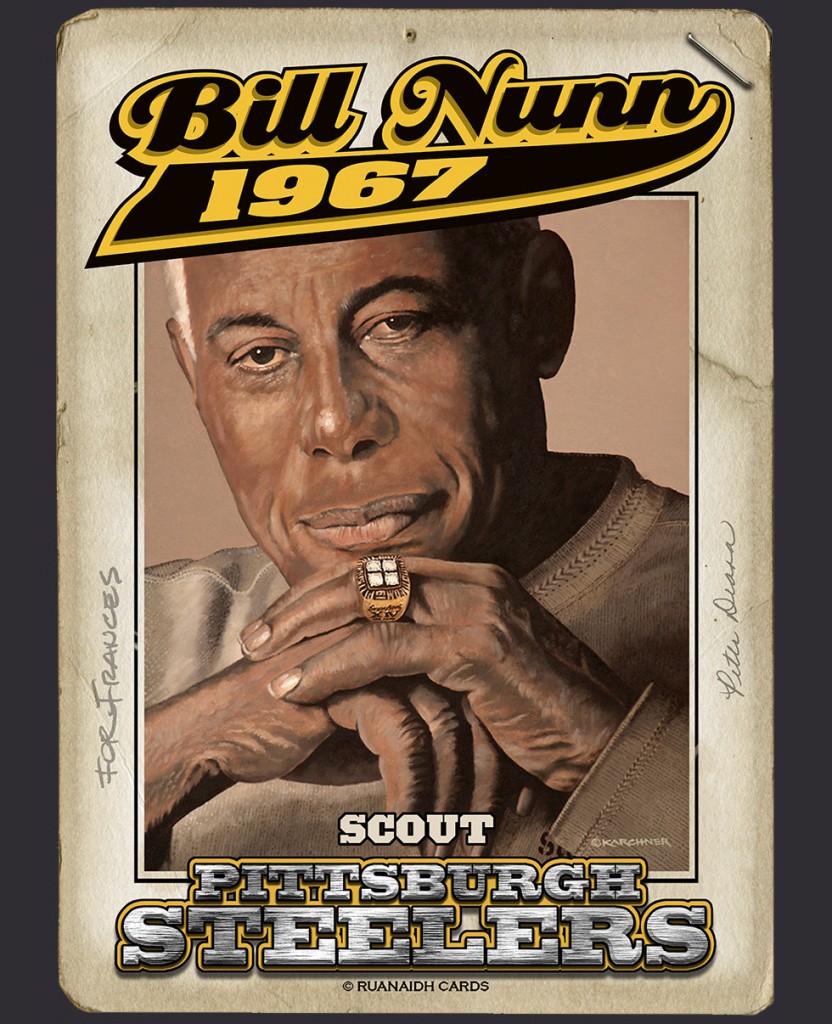 Thanks for riding along everyone. There are many more of my works-in-progress to come. Go Steelers!
Denny