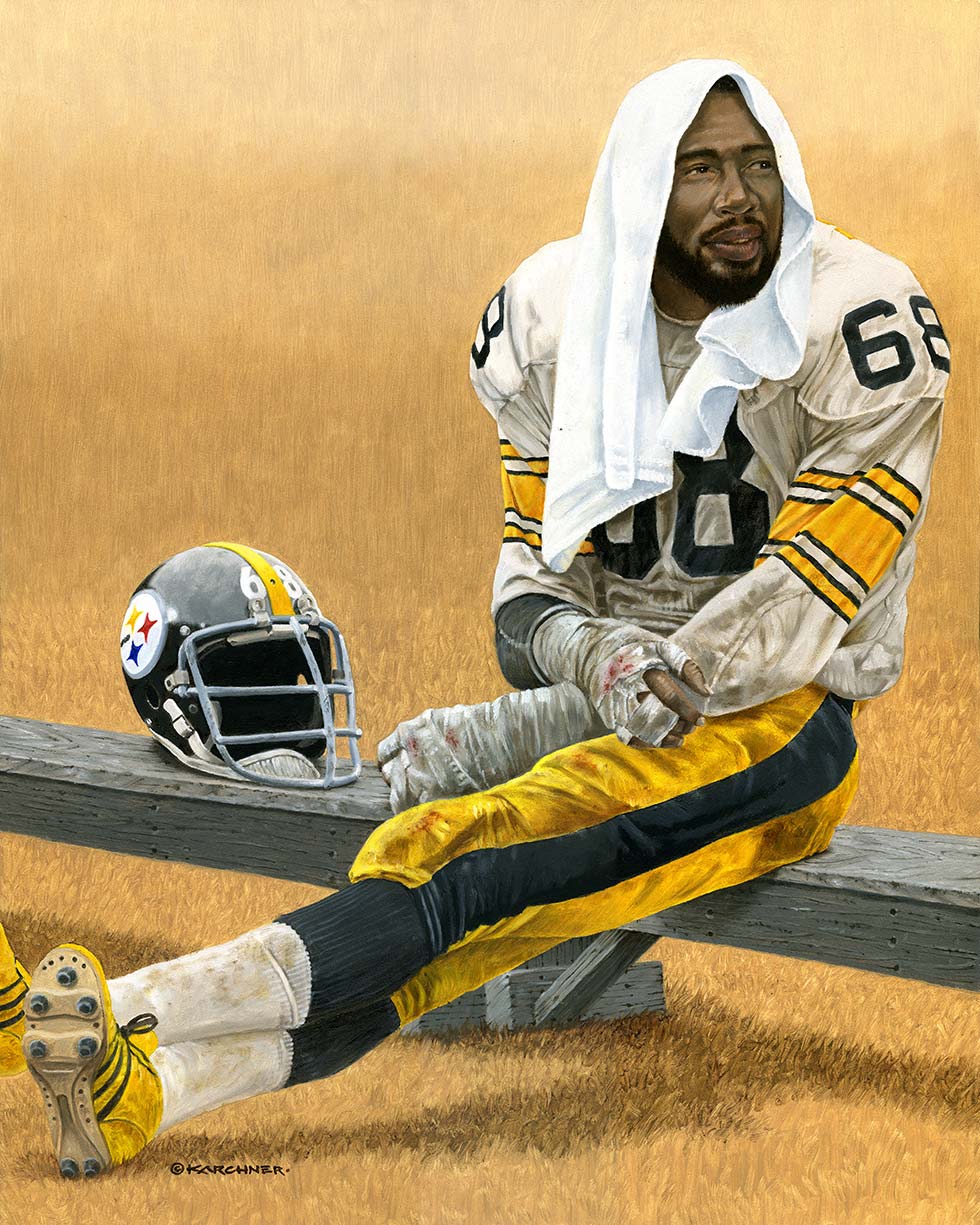 This is my latest painting. It is Pittsburgh Steeler, L.C. Greenwood. He was part of the four Super Bowl teams from the 1970's. He was also one of the original "Steel Curtain" members. L.C. was often seen sitting along the Steeler bench with the infamous towel over his head. But the thing that really made L.C. as a stand out other than his shear tenacity on the field was his "Steeler gold shoes!" You could pick him out anywhere on the playing field. By the NFL rules of today, a player cannot wear anything other than the team issued shoes.
This is a commission piece that I did for Art Rooney, Jr., owner of the Steelers. The painting was made into a collector card which is a limited edition of 1000.
The painting is traditional oils on Museum-grade Masonite. The overall size is 16″ x 20″.
This is day one of my "work in progress."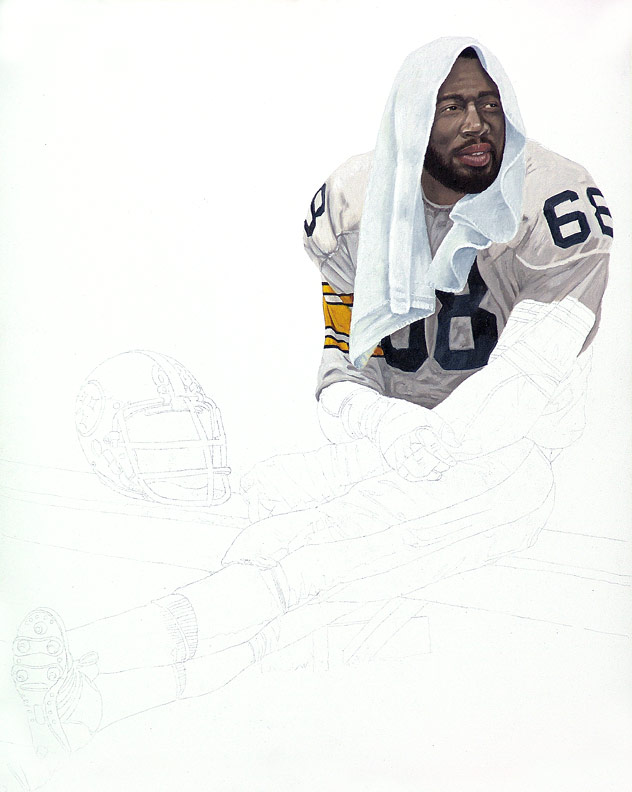 Here is day two of my painting of Steeler, L.C. Greenwood. I started to detail his face, towel and laying some detail on his jersey. There is still more detail to come once my base coats of paint dry slightly.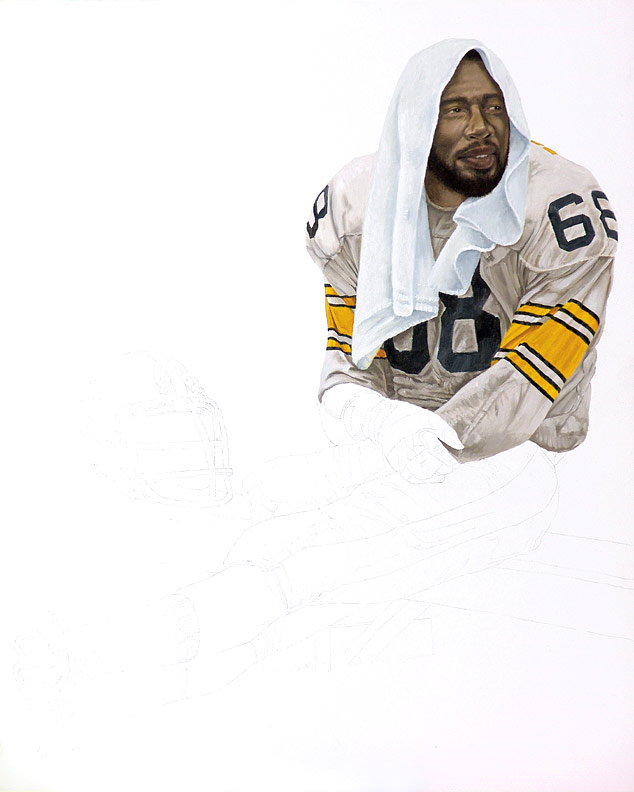 Here is today's work on L.C. I still have a lot of detailing to do on his arm wraps and helmet.
I dirtied up L.C's arm wraps and roughed in his pants. There is still more detailing to come on the pants, more dirt, etc. The famous "Gold Shoes" are next.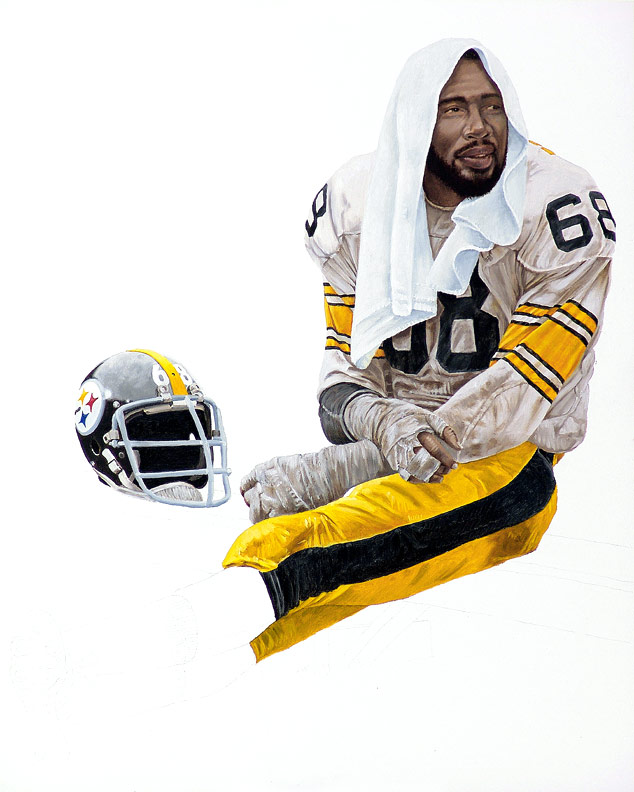 To me, it's all about those famous "gold" shoes!! Here they are roughed in. The wooden bench next.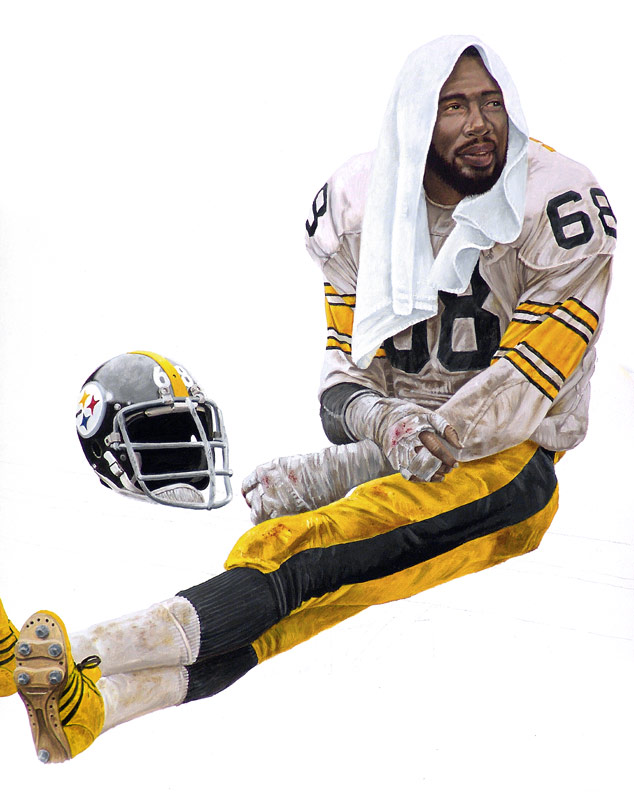 I roughed in the wooden bench here. I will finish detailing the wood and shoes next. Lastly I will add the background and sign it.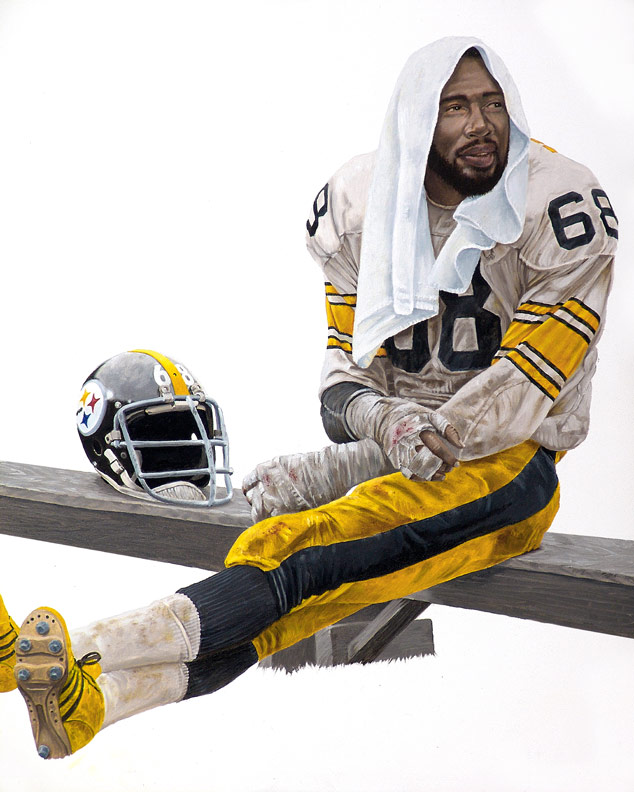 Here is the final version of L.C.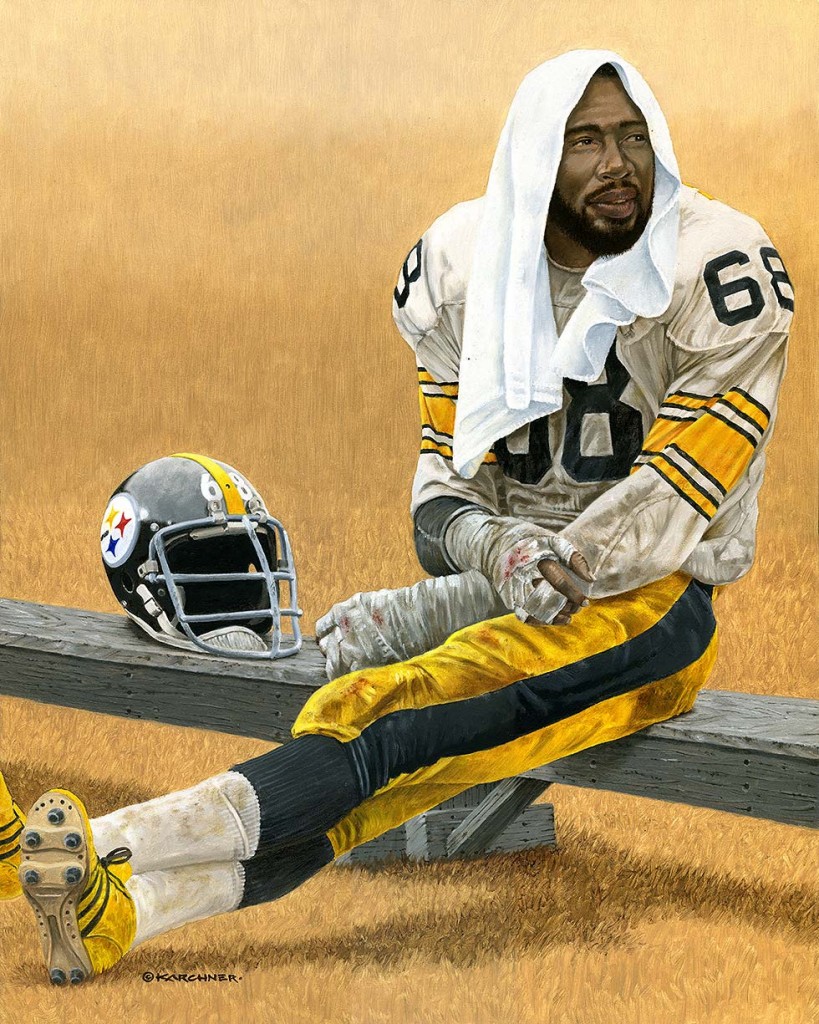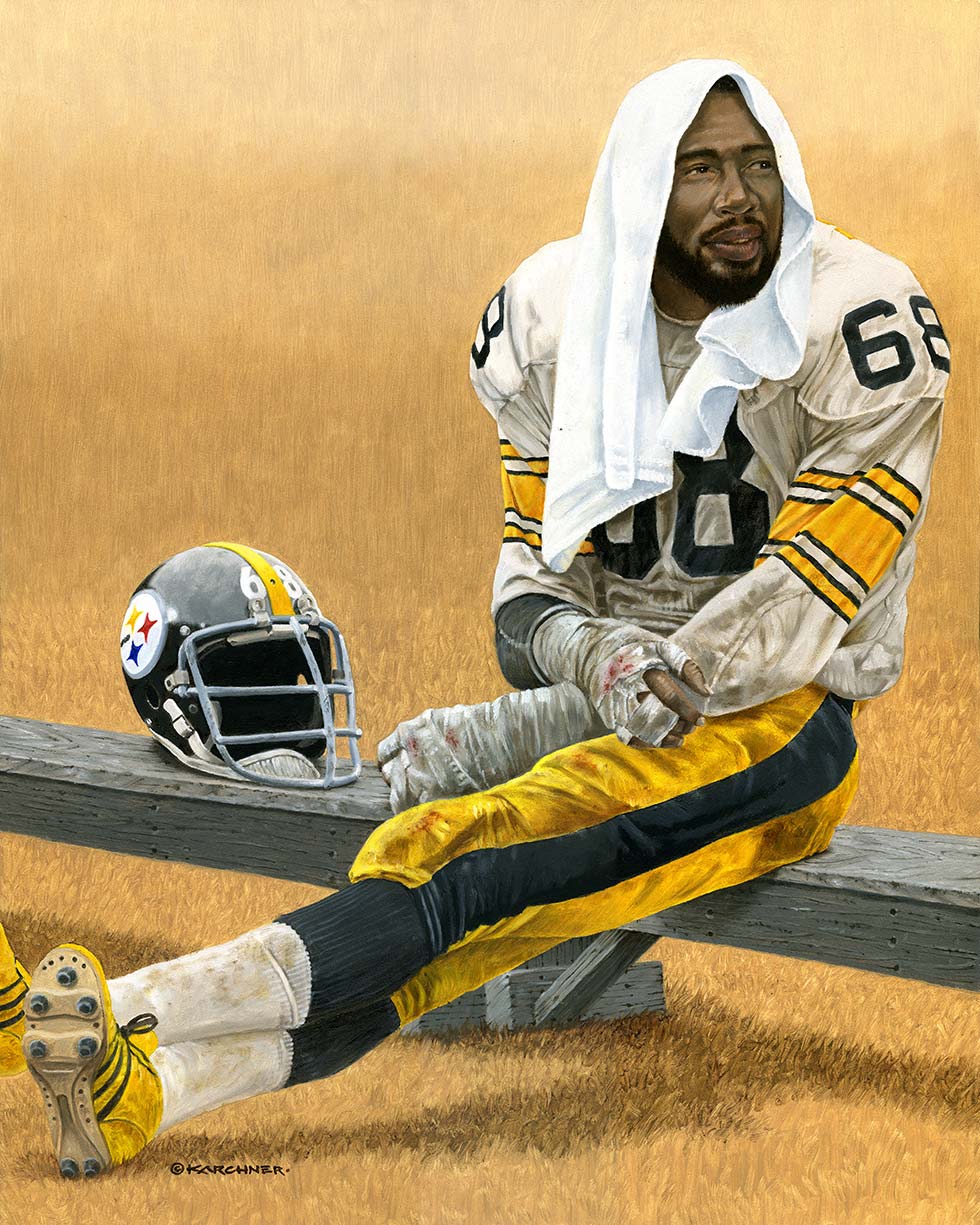 The soul purpose of me painting these players for Art Rooney, Jr., is to have the image placed into a limited edition collector card. The edition number is 1000. They are 4.5″ x 6.25″ in size printed on heavy stock. The back side will have a post card type mailer look, along with all of L.C's stats. I also create all the card graphics using Photoshop.
Here is the front of the Greenwood card.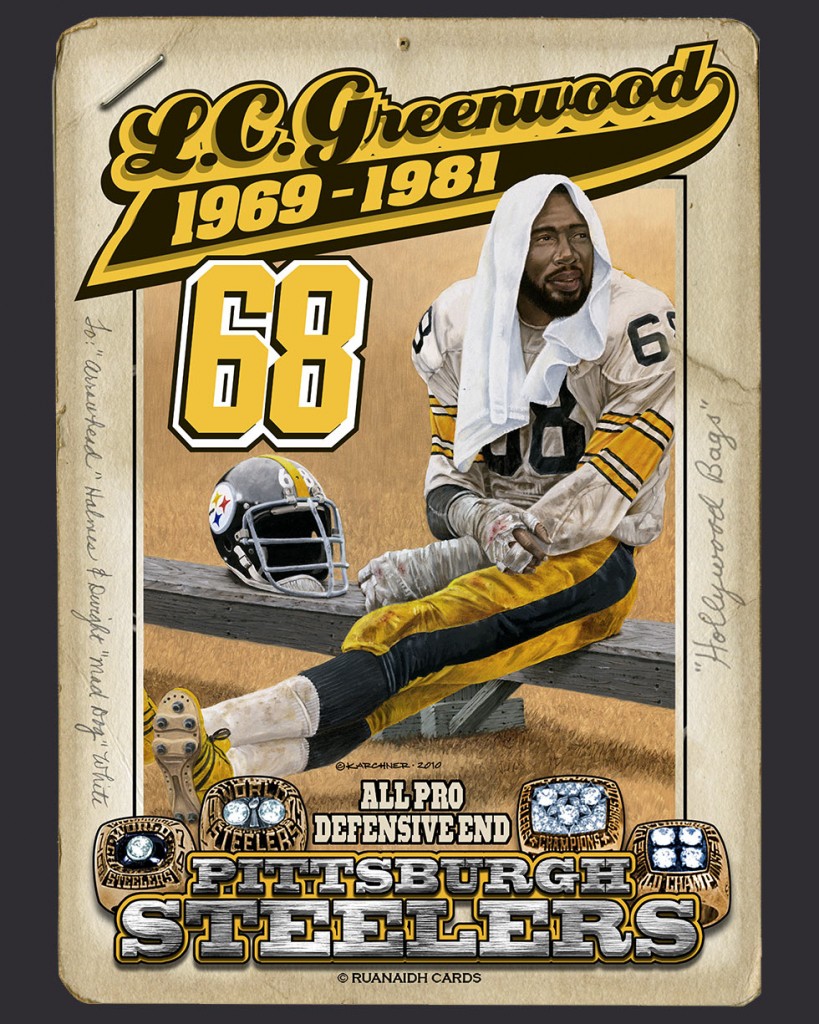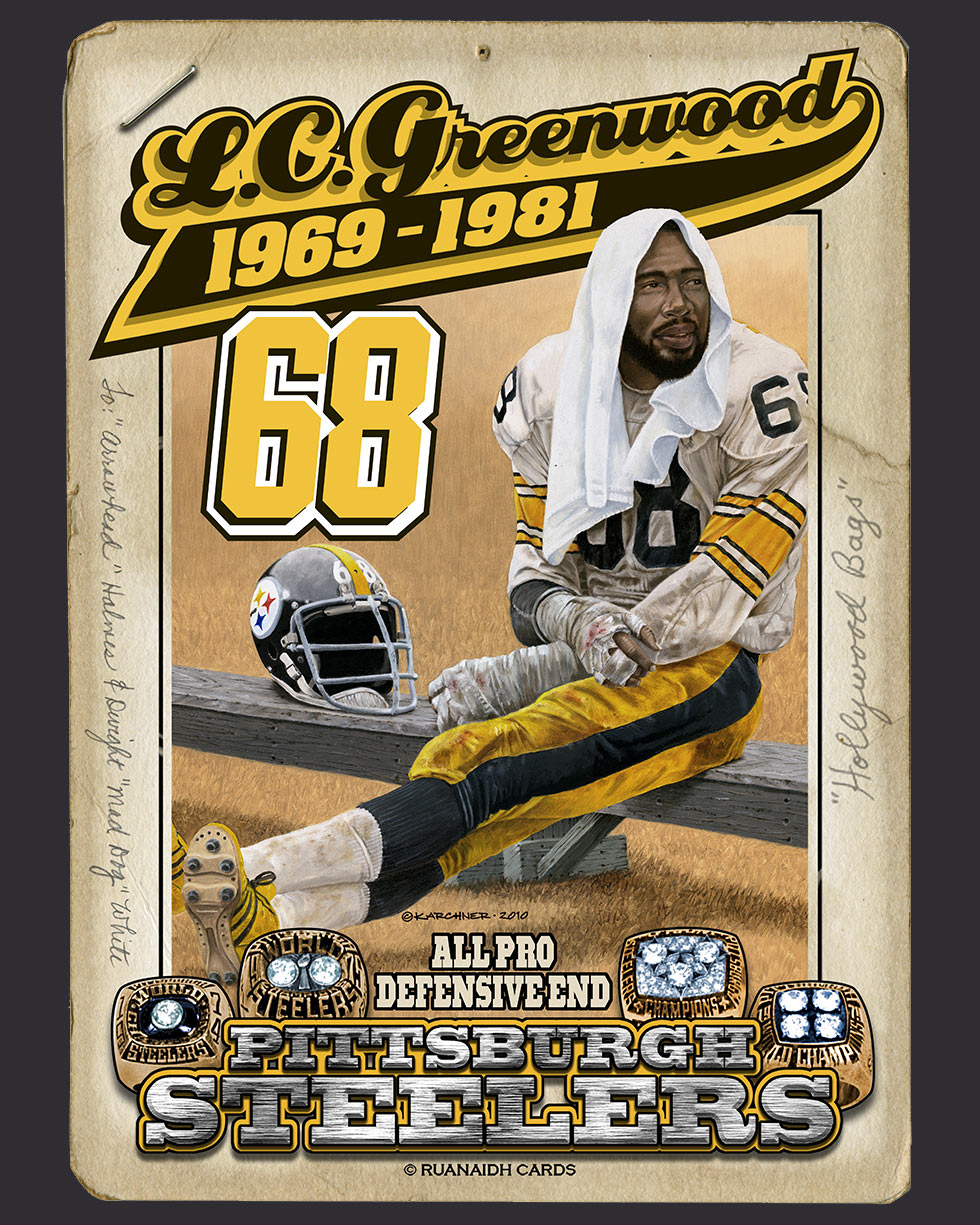 Thanks for looking!
Denny