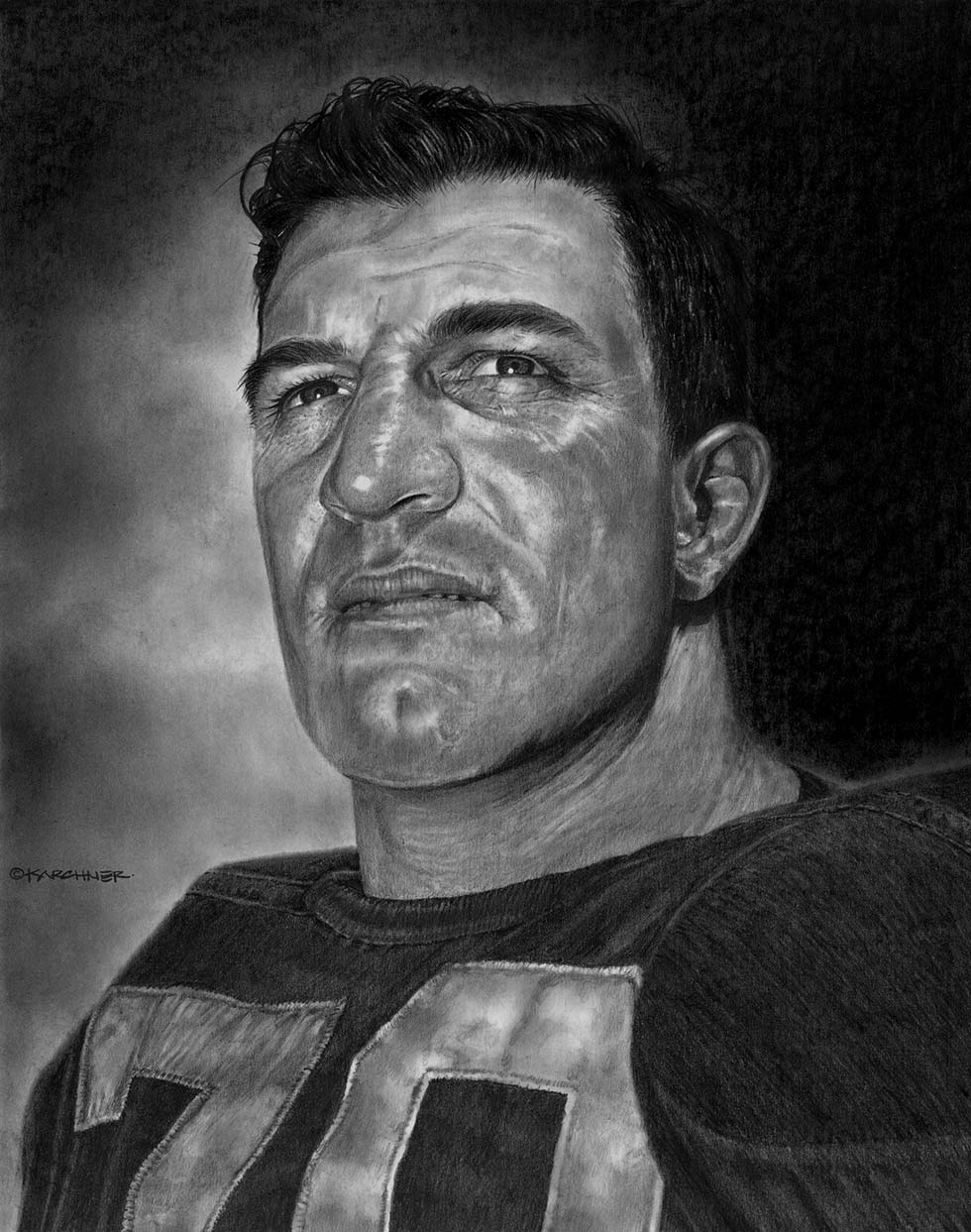 This is Hall of Famer, Ernie Stauter. He played for the Pittsburgh Steelers from 1950 to 1963. After retiring as a player, Stautner joined the Dallas Cowboys as an Assistant Coach. He helped coach the team to two Super Bowl titles in 1971 and 1977. Stautner is credited with developing some of the greatest defensive lineman in Cowboy's history, including Randy White and Ed "Too Tall" Jones. Stautner also served as an Assistant with the Steelers, Washington Redskins and Denver Broncos.
This is a photograph of Ernie and Pittsburgh Steeler Owner, Dan Rooney the day his #70 jersey was retired. He is the only Steeler to have that honor.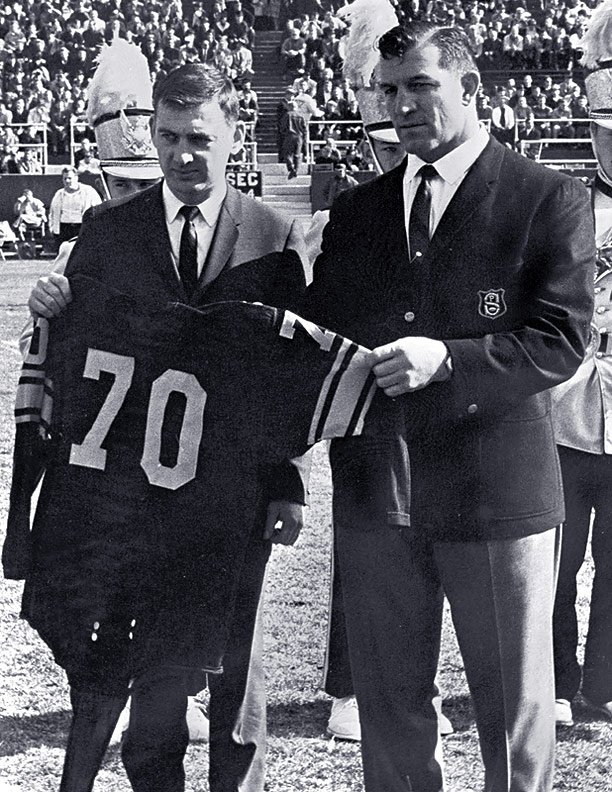 Here is day one. This is an 11″ x 14″ portrait done in pencil. Here is the piece as it laid on my drawing desk. This shows my heavy-weight illustration board taped off. You can see the reference photo that I worked from along with my German Faber-Castell 4B, 6B and 8B drawing pencils, kneaded eraser and blending stick.
Here is a close-up of the first day's work.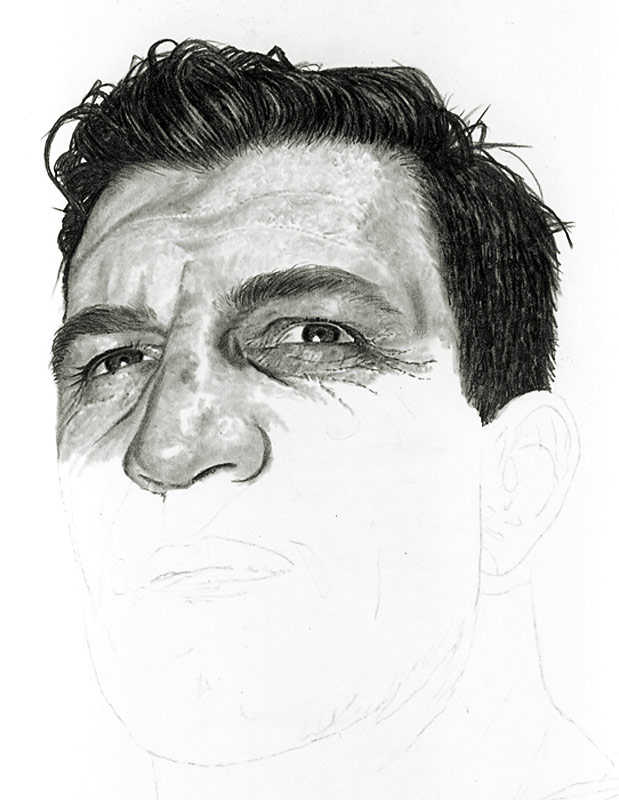 This is day two.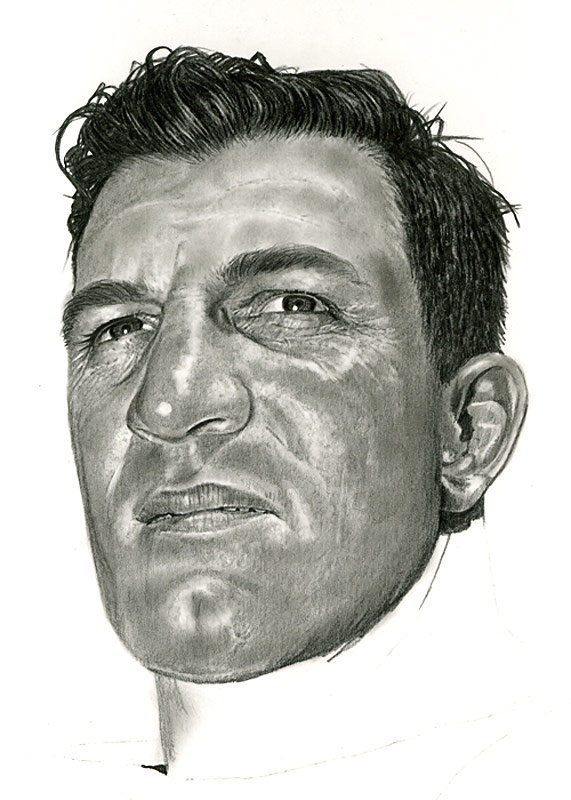 Day three.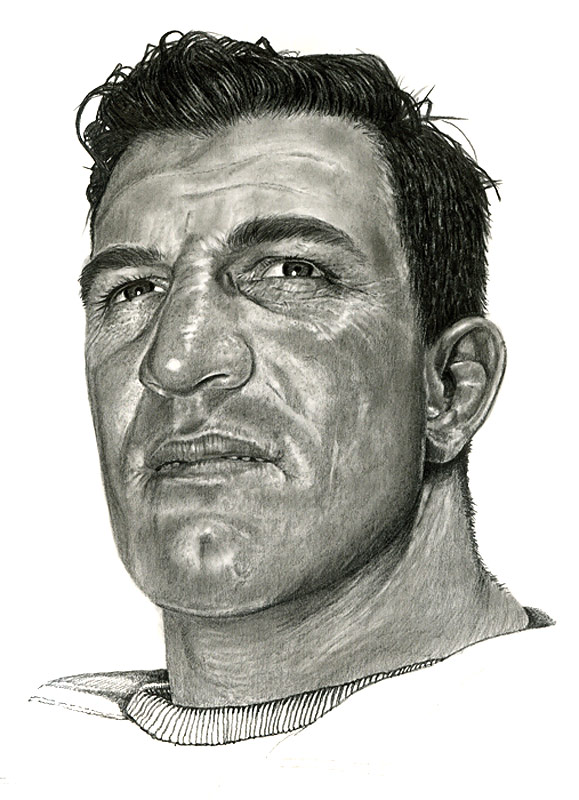 Day four.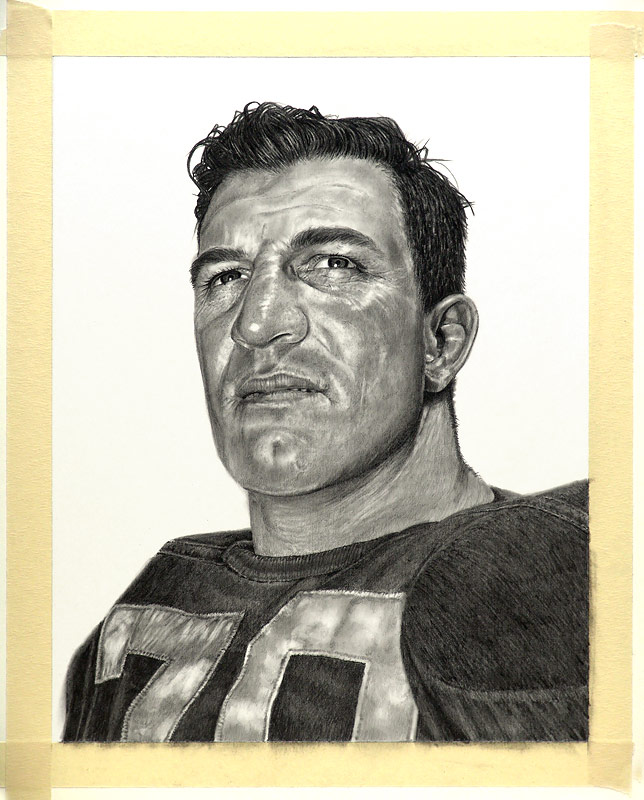 Day five. Here I am removing the drafting tape from the final. This gives the piece a very clean edge.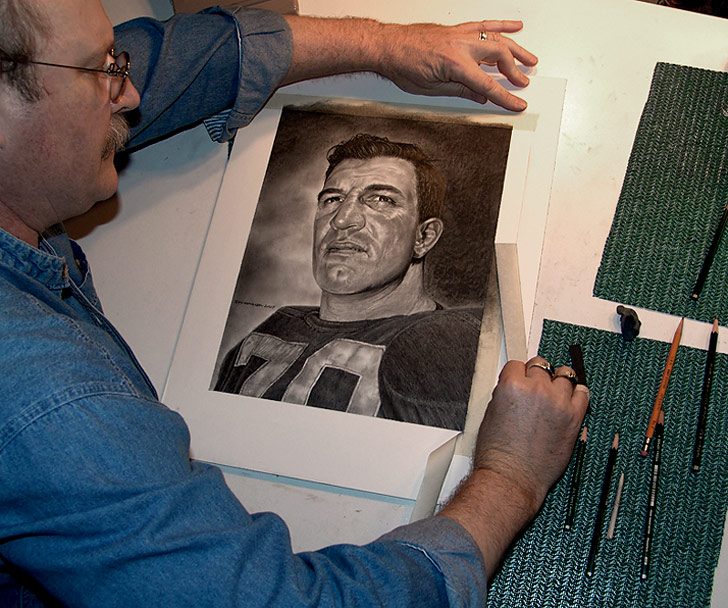 Here is the final. The dark background took hours of drawing to achieve. I used a soft stick of charcoal. I draw it in then rub the charcoal with a soft tissue. It takes several layers to get the area dark enough until I am satisfied with the results.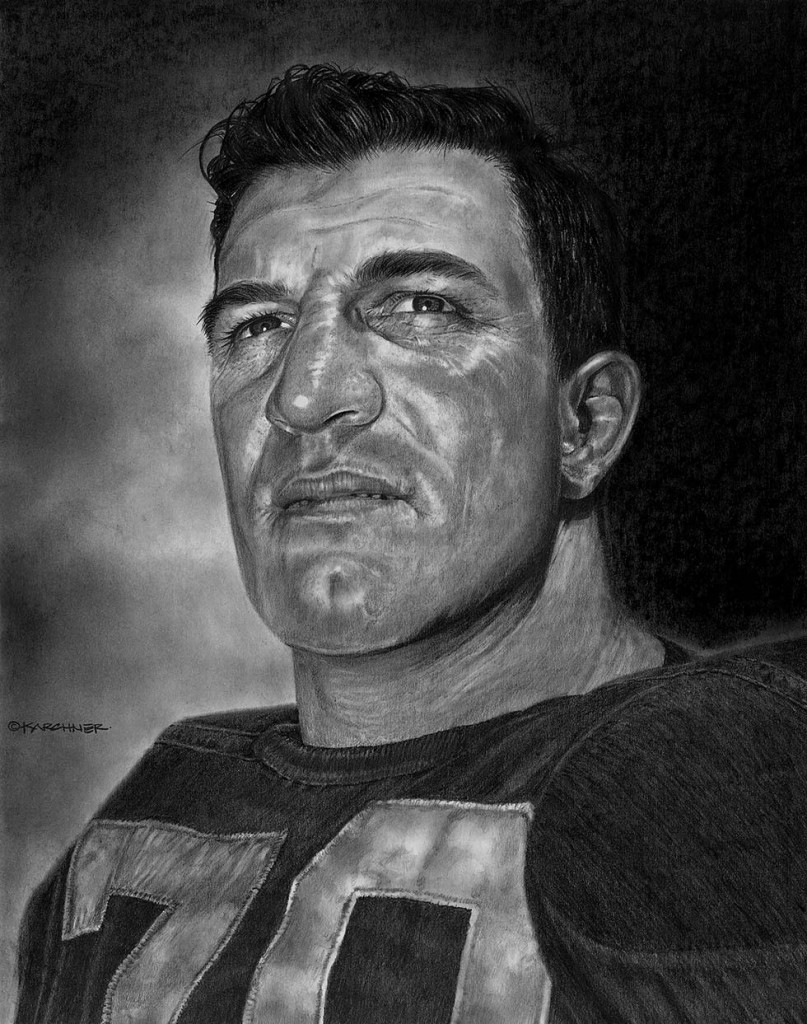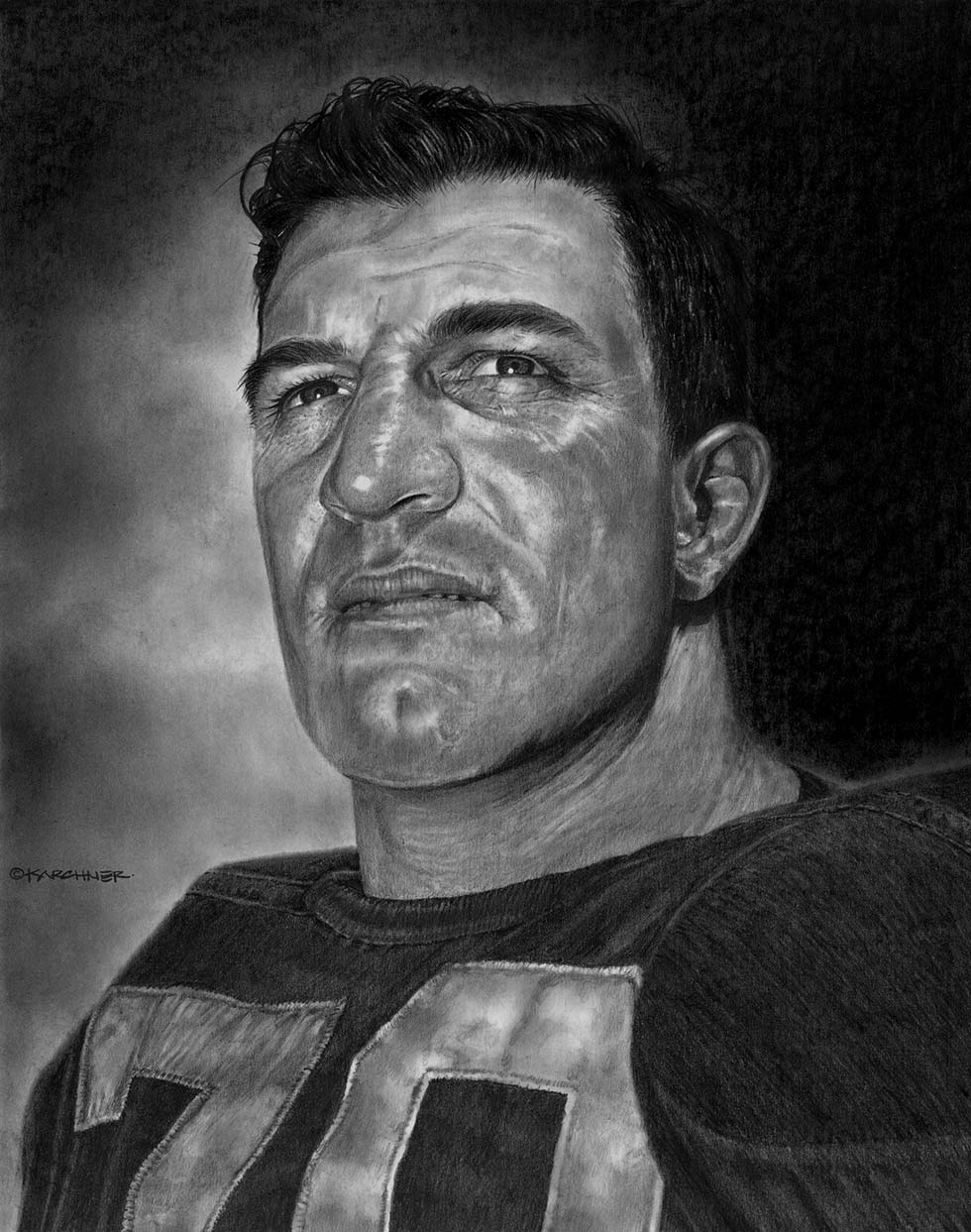 This is the Rooney Collector Card that I created from my original pencil drawing. All the card elements are created on my MAC computer using Adobe Photoshop and Illustrator. The cards are printed in California in a limited edition run of only 1000.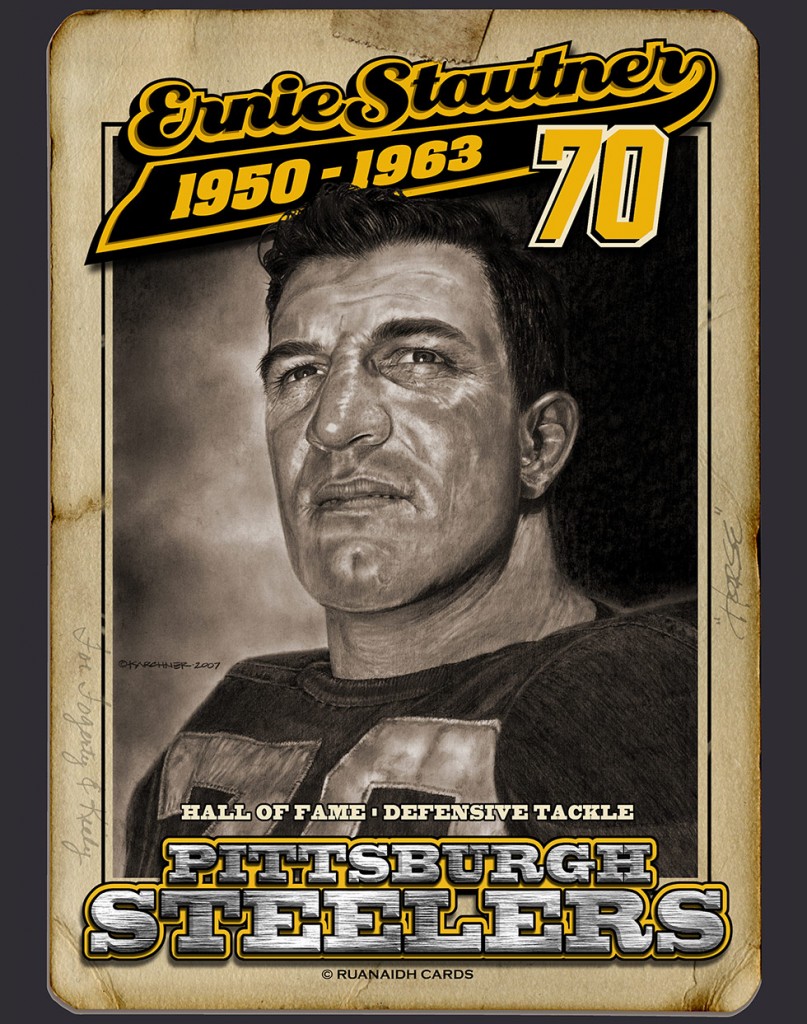 Thanks for looking! Stay tuned, there are many more of my works in progress to come.
Denny