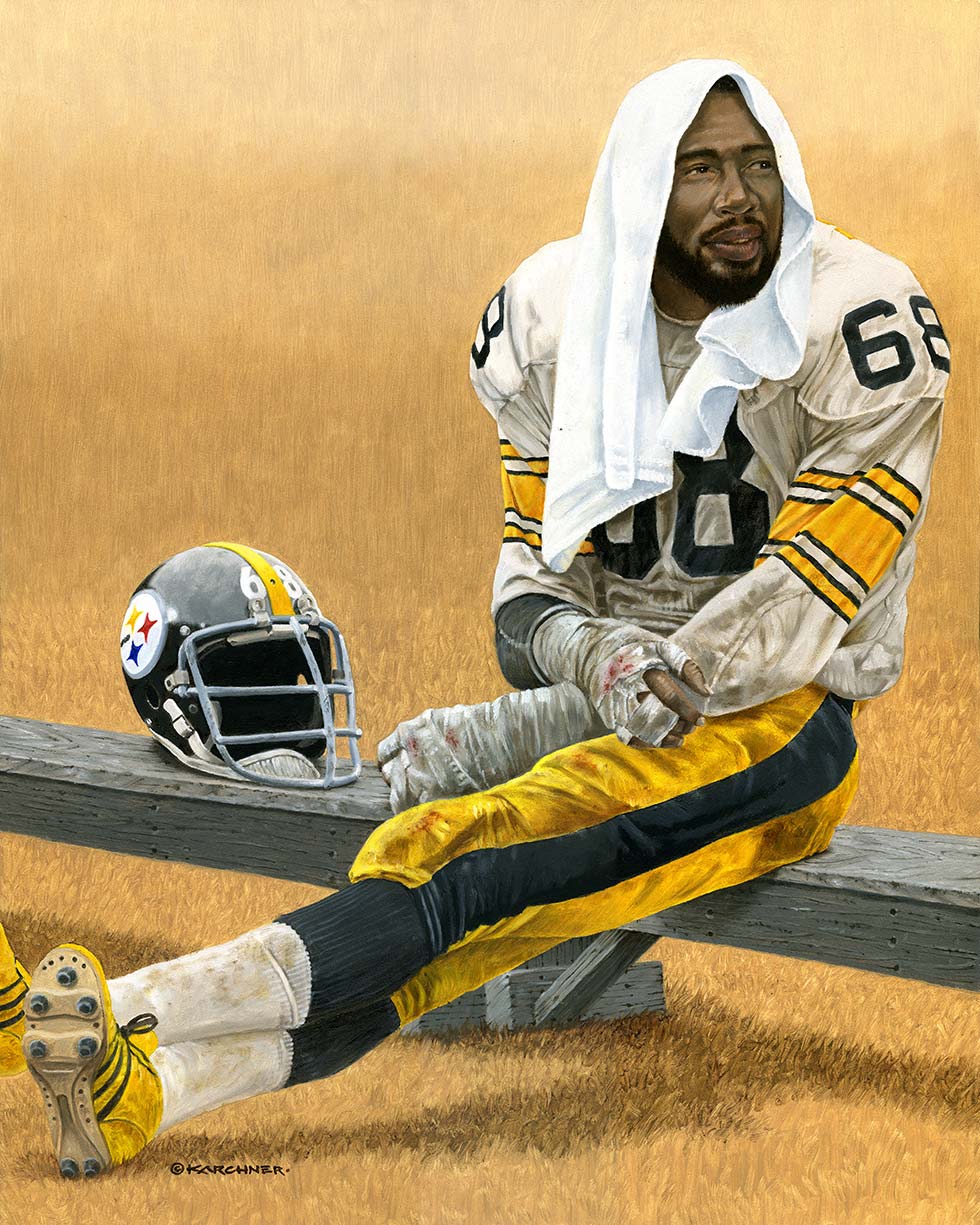 L.C. Greenwood shown next to my painting in this article about him being cheated from the Pro Football Hall of Fame:
Twenty-nine years after retiring from professional football, L.C. Greenwood's time in the spotlight is again coming around.
The former Steelers defensive end turned 65 this month, and thousands of fans from his native Mississippi to Pittsburgh are mounting a campaign to get him elected to the Pro Football Hall of Fame.
Despite impressive statistics that include twice being named All-Pro and selected to six Pro Bowls as a member of the legendary Steel Curtain defense that helped the 1970s teams win six AFC Division Championships and four Super Bowls, Greenwood isn't enshrined in Canton, Ohio, despite seven nominations since 1991.
Though quarterback sacks were not yet an official statistic, Greenwood recorded 73.5 sacks during his 13-year career and recovered 14 fumbles. Knee injuries forced his retirement before the start of the 1982 season.
"I don't know what my career would have been without him," said former defensive tackle Joe Greene, inducted in 1987. "He should absolutely be in the Hall of Fame. Bottom line, he's being cheated." …Read full article: Greene: L.C. Greenwood 'being cheated' out of Hall – Pittsburgh Tribune-Review