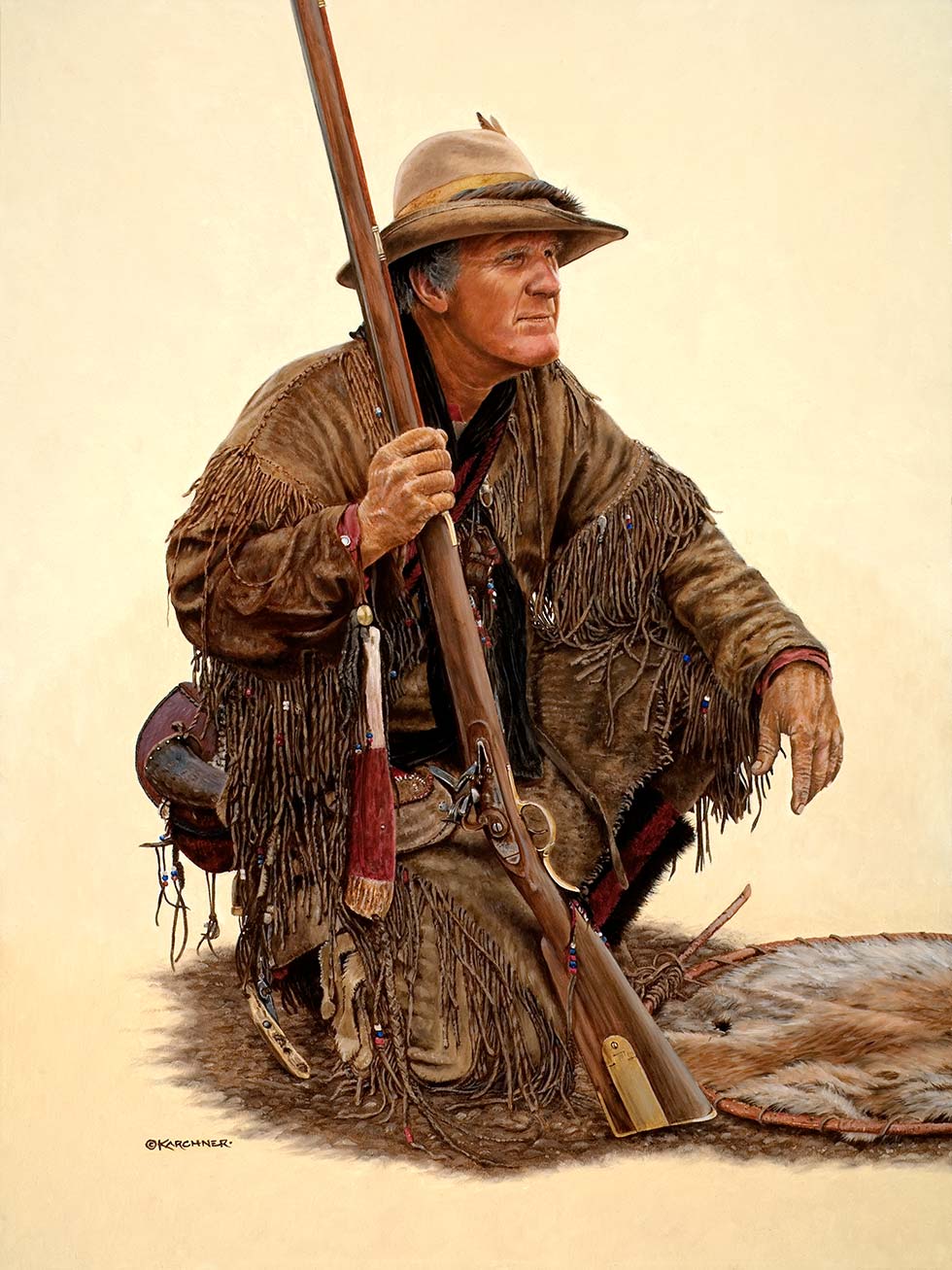 This piece is titled Spirit, Horse, Hunter. My model's name is Richard Ashburn. He is a guide from Jackson Hole, Wyoming. He actually has lived the life of an actual mountain man for over thirty years.
The piece is traditional oils on the Ampersand Gessobord Masonite. The size is 18″ x 24″. The reference photograph used was taken by my wife, Leigh. It was taken at the Mountain Man Rendezvous in July 2006, Pinedale, Wyoming.
Here is version one.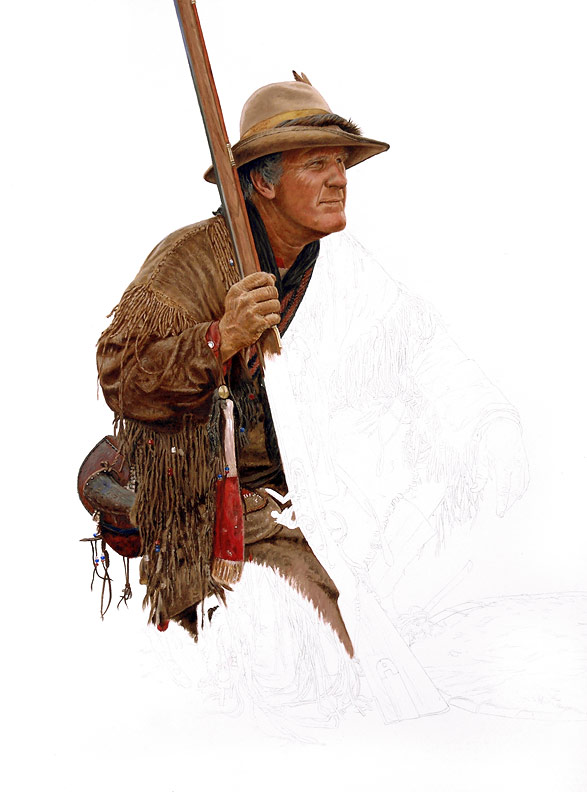 This is version two. In Richard's hand is his custom made English Pattern Henry rifle built for him by Steve Hill. To read more about Steve Hill, Larry Walker and their outstanding works of art, check this link: http://web.mac.com/j.henry.artificers/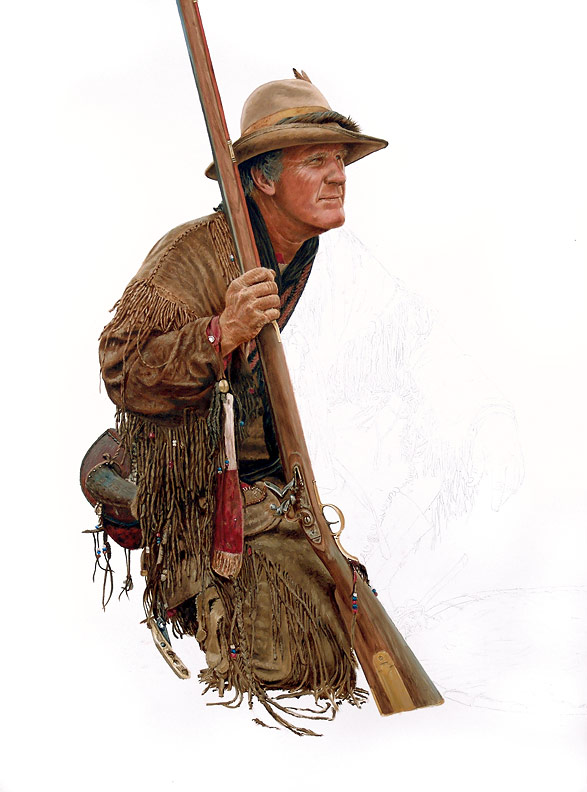 This is version three. There was still a lot of detailing to be done, especially on his left chest, left arm, left hand and left knee area. BTW, I have never seen so much fringe on a person!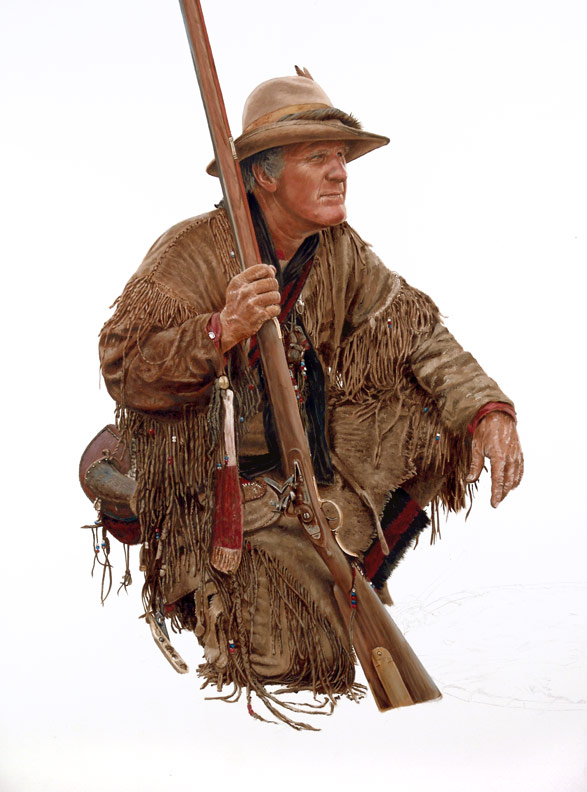 On version four, I have added a lot more fine detail all over Richard, his rifle and clothing. I also painted in the stretched beaver pelt at his feet.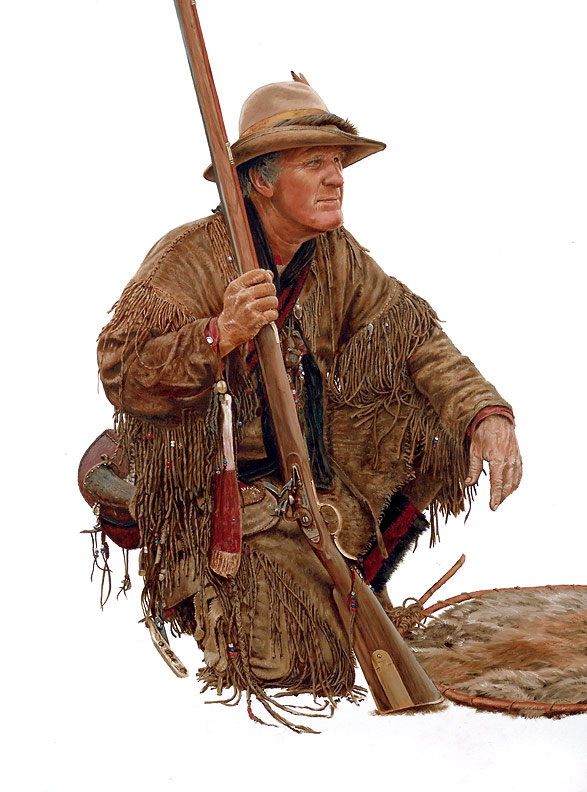 Here is the final.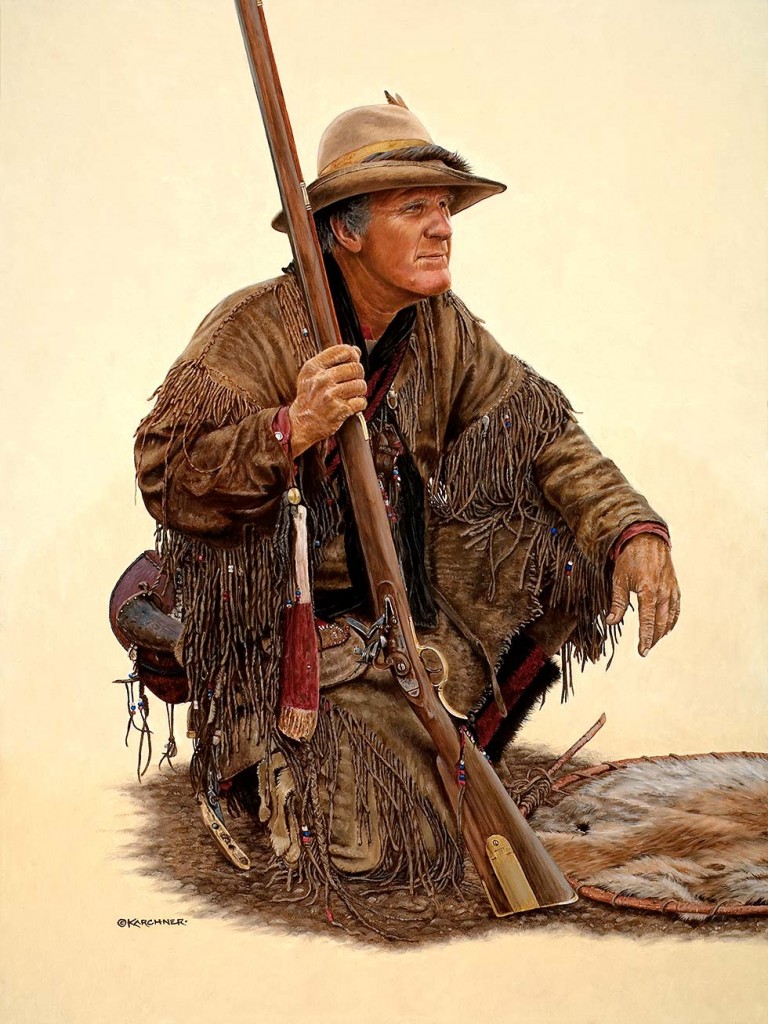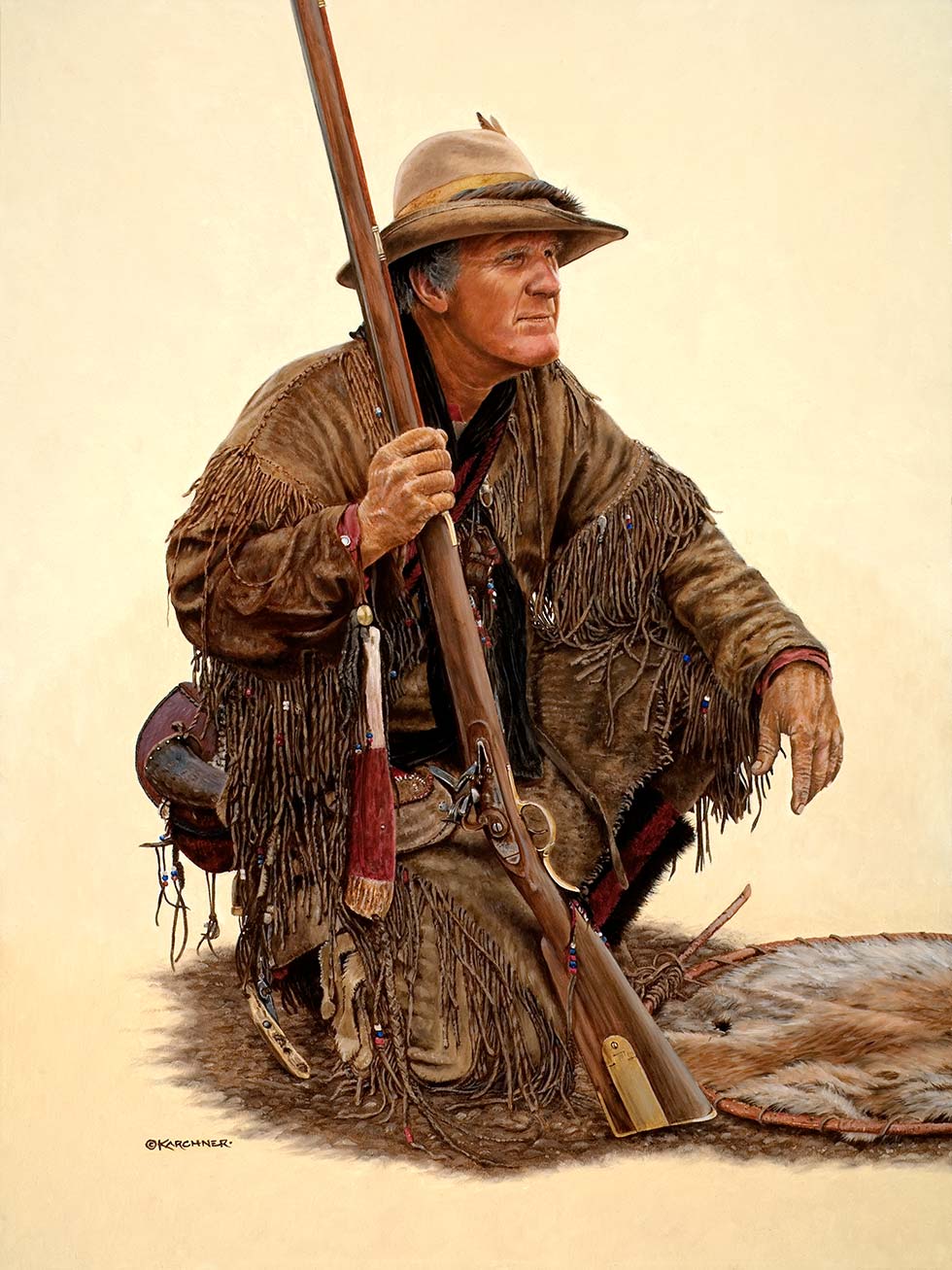 To see some of the detailed areas, here are three close-up photographs.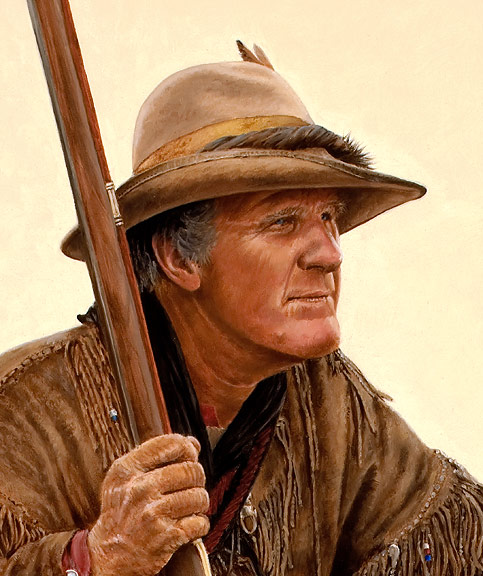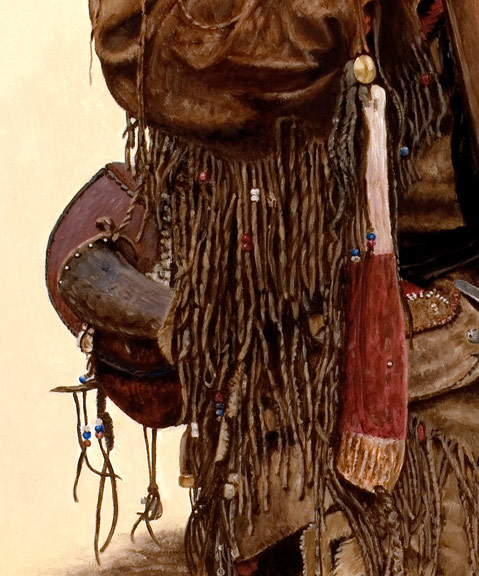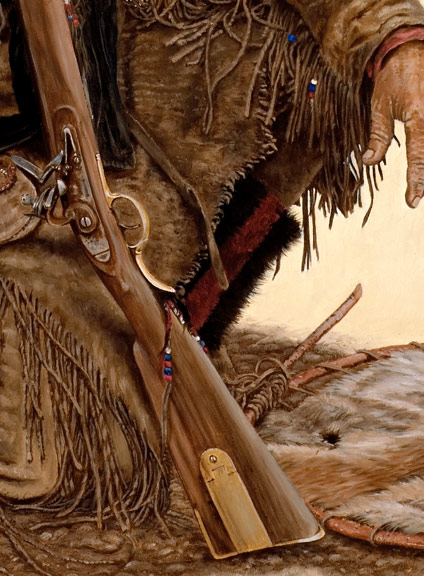 Thanks for riding along. Stay tuned, there are many more of my works in progress to come.
Denny