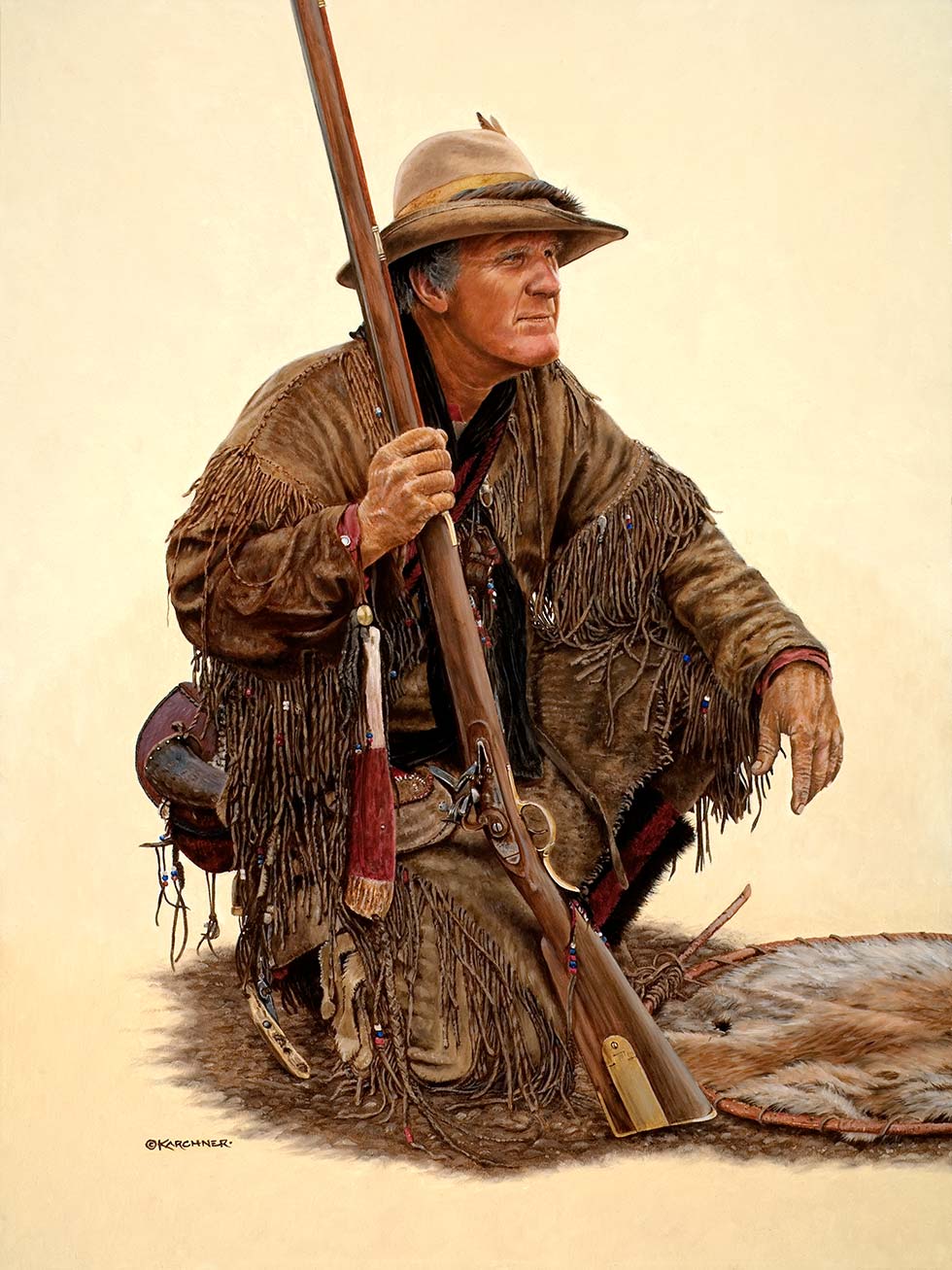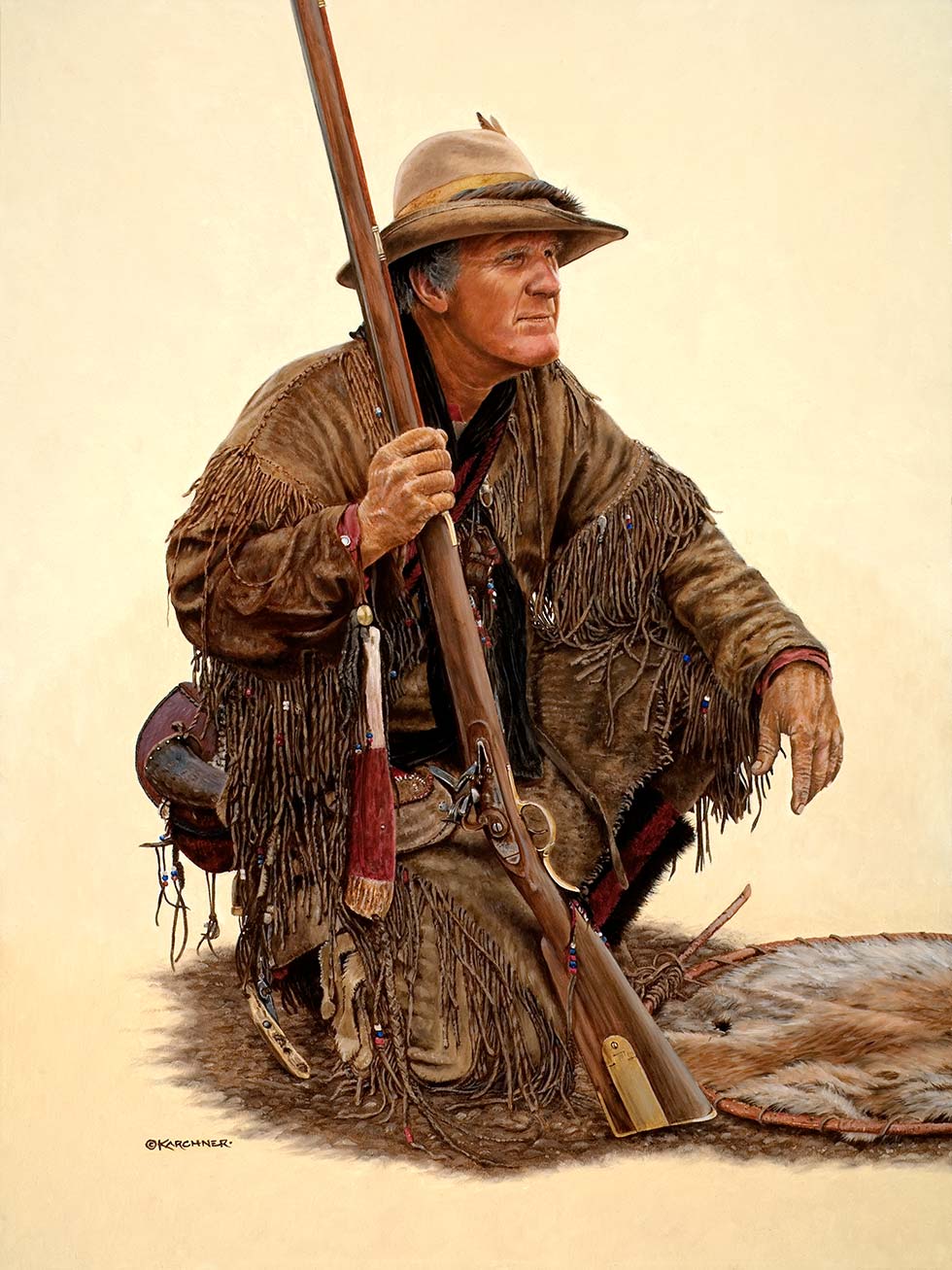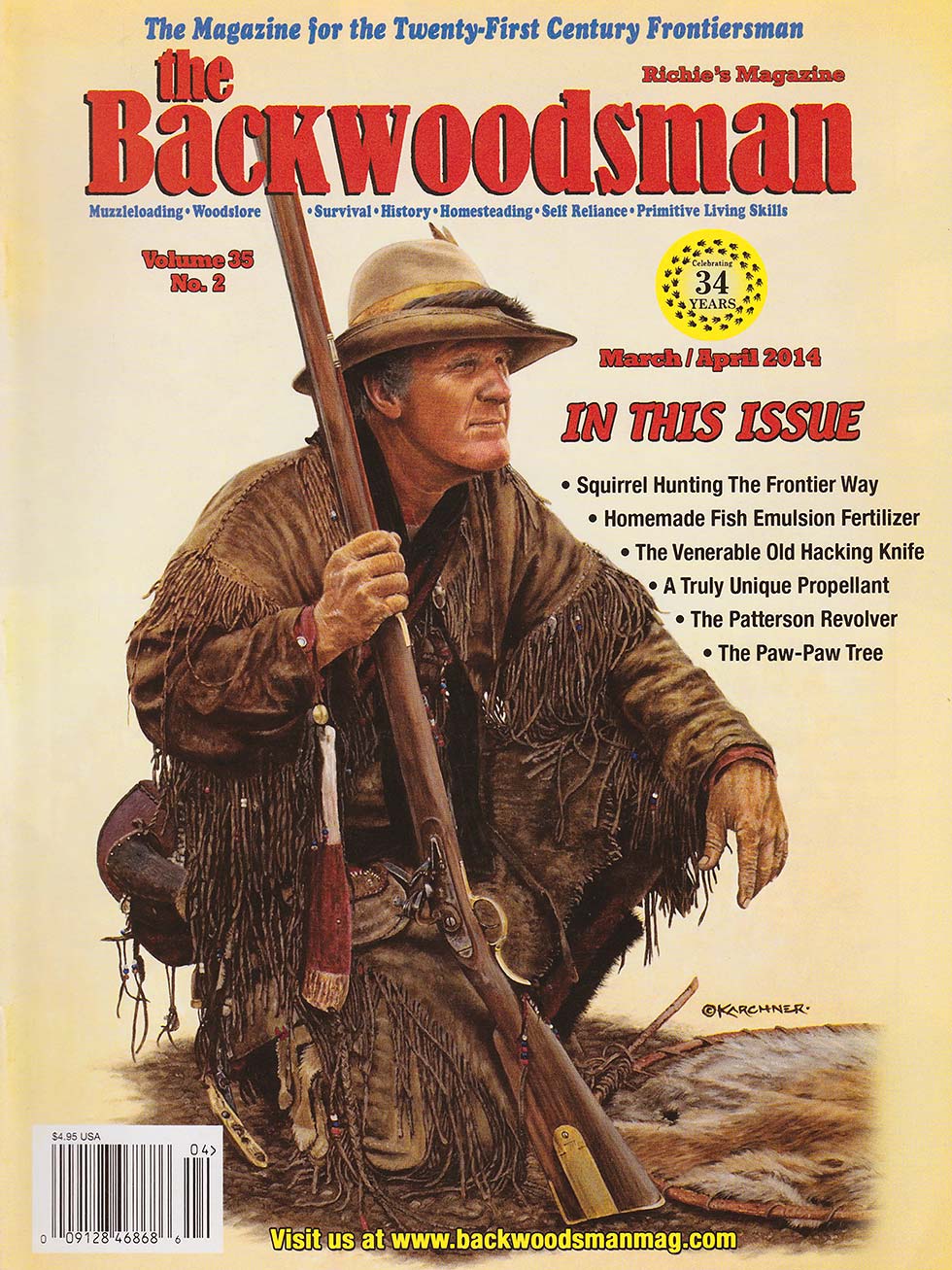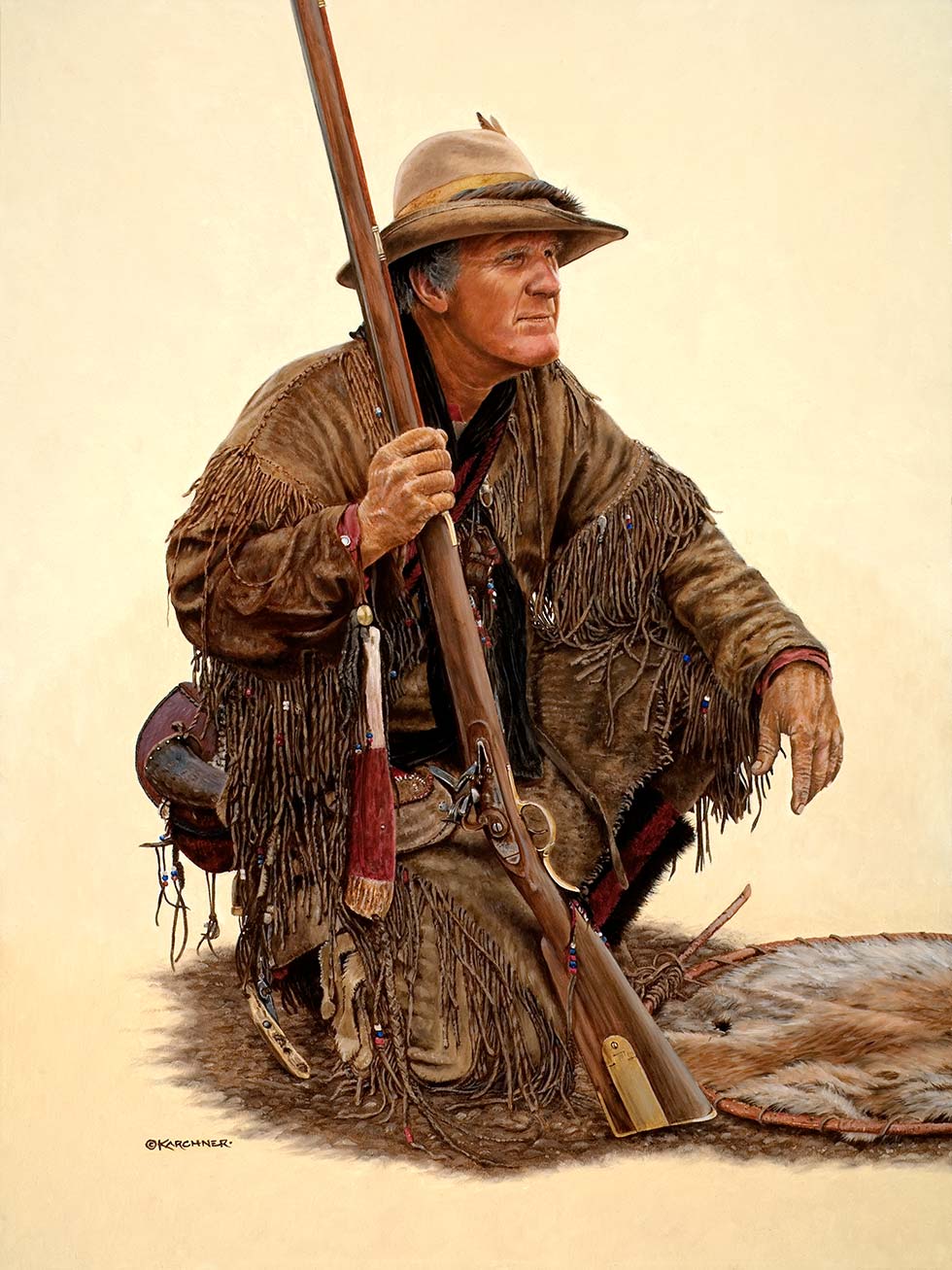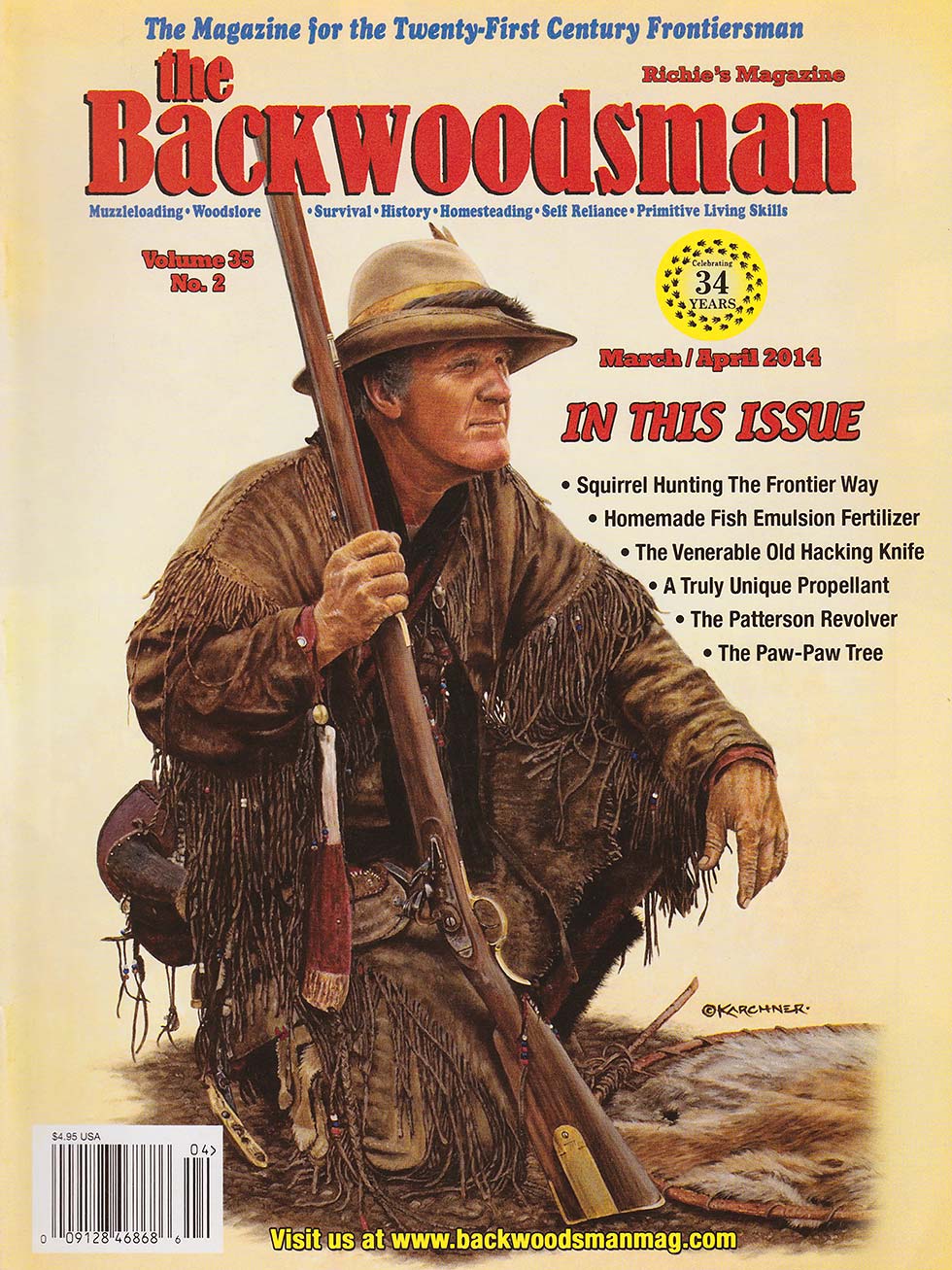 This piece is titled "Spirit, Horse, Hunter" -Richard Ashburn. Mr. Ashburn is a guide from Jackson Hole, Wyoming. He actually has "lived the life" of an actual mountain man for over thirty years.In Richard's hand is his English Pattern Henry rifle built for him by Steve Hill. To read more about Steve Hill, Larry Walker and their outstanding works of art, check this link: http://www.jjhenryartificers.com/Site/English_Pattern.html
The piece is traditional oils on the Ampersand "Gessobord" Masonite. The reference photograph is from the Mountain Man Rendezvous in July 2006, Pinedale, Wyoming.
Edition of 250.
Original is sold.
Measures: 18″ x 24″
This framed original is currently on display at the Plainsmen Gallery in Clearwater, FL.
Denny's painting of Spirit Horse Hunter was featured on the cover of the Mar/Apr 2014 issue of the Backwoodsman Magazine.