Spirit Come Down is another recent miniature that I have done. To show the size comparison, I laid a quarter on the piece while I was painting. It measures only 8″ x 8″.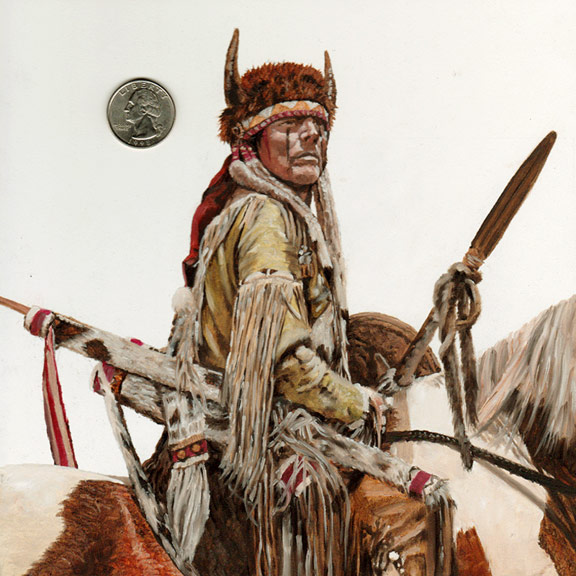 This piece is traditional oils on Ampersand Gessobord Masonite. The framed original is hanging at the Plainsman Gallery at 2141 Main St, Dunedin, FL 34698.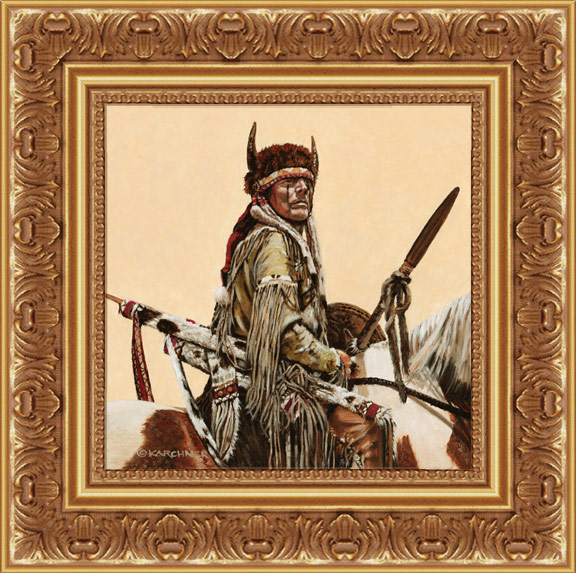 Signed and numbered prints available. Edition of 150.
Original is available. $975.00
Inquire today about purchasing the original. Call 307-899-2052 or email
Measures: 8″ x 8″