This fine man is Native American, Wayne Fox. He is from the state of North Dakota. Leigh and I met Wayne at the powwow in Cody, Wyoming in the summer of 2008. The powwow is held every year at the famous Buffalo Bill Historical Center, now named Buffalo Bill Center Of The West. Wayne won the grass dance competition that year. Here is a photo of him being presented with a rifle that Yvonne Bank's father built before he passed away. Standing with them, are our friends, Yvonne and fellow grass dancer, Stan Bearpaw, whom I have painted two different times.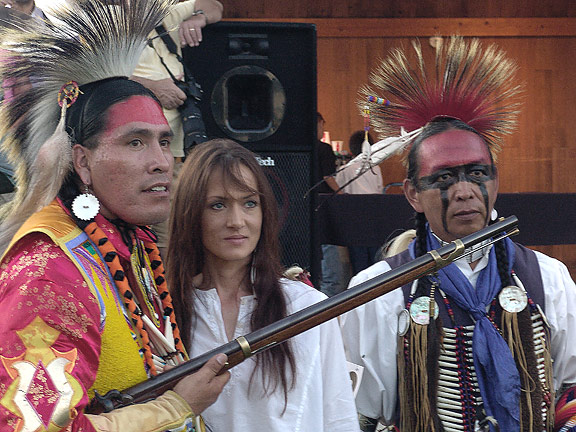 This piece is traditional oils on Ampersand Gessobord Masonite. The piece is hanging at that the Plainsman Gallery that moved into a new facility in Dunedin, Florida in the winter of 2013.
Here is the piece shown with the ornate frame.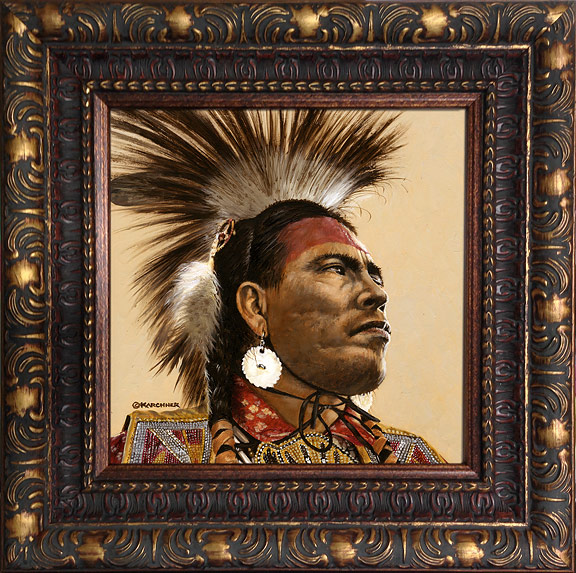 Signed and numbered prints available. Edition of 150.
Original is available. $975.00
Inquire today about purchasing the original. Call 307-899-2052 or email
Measures: 8″ x 8″