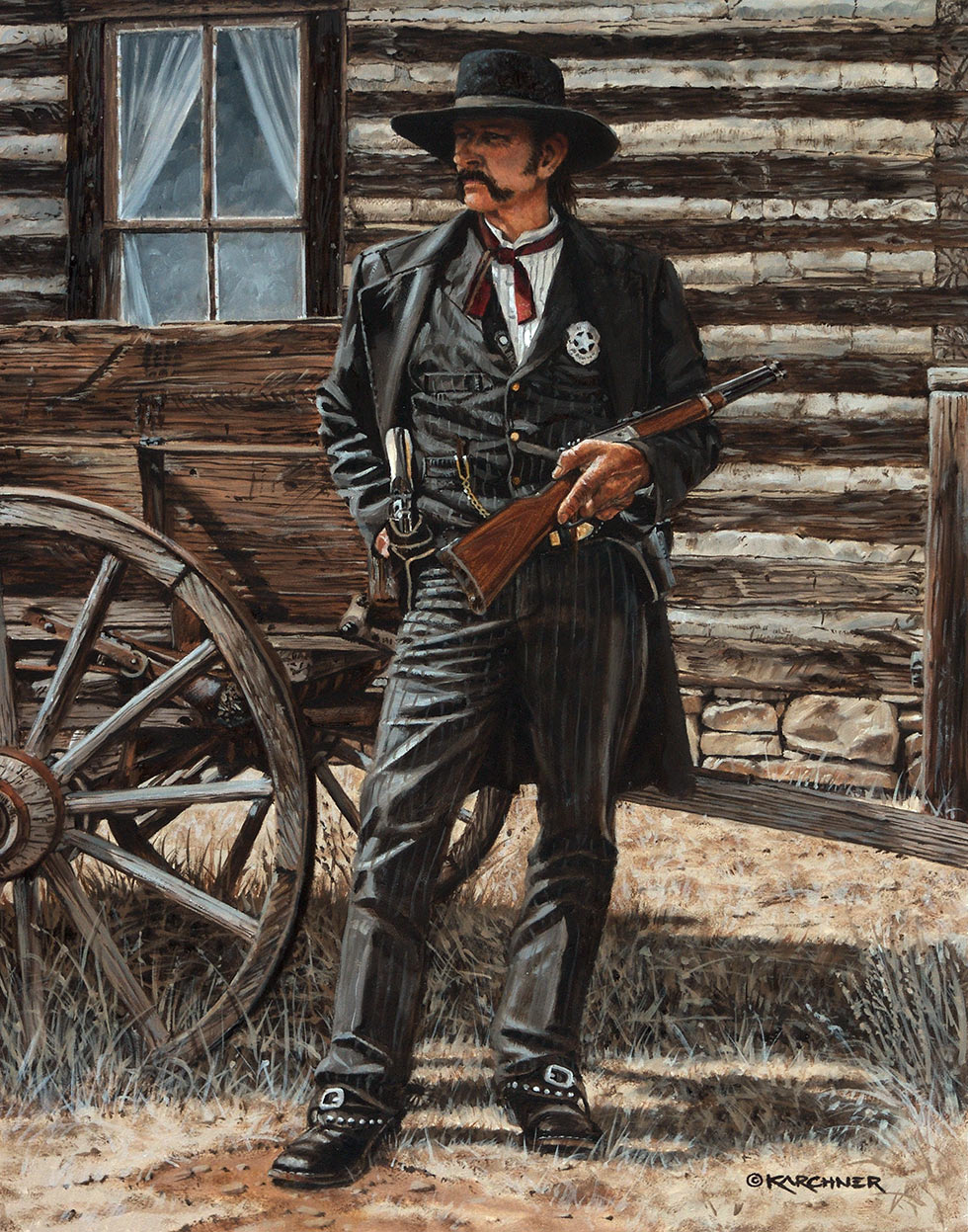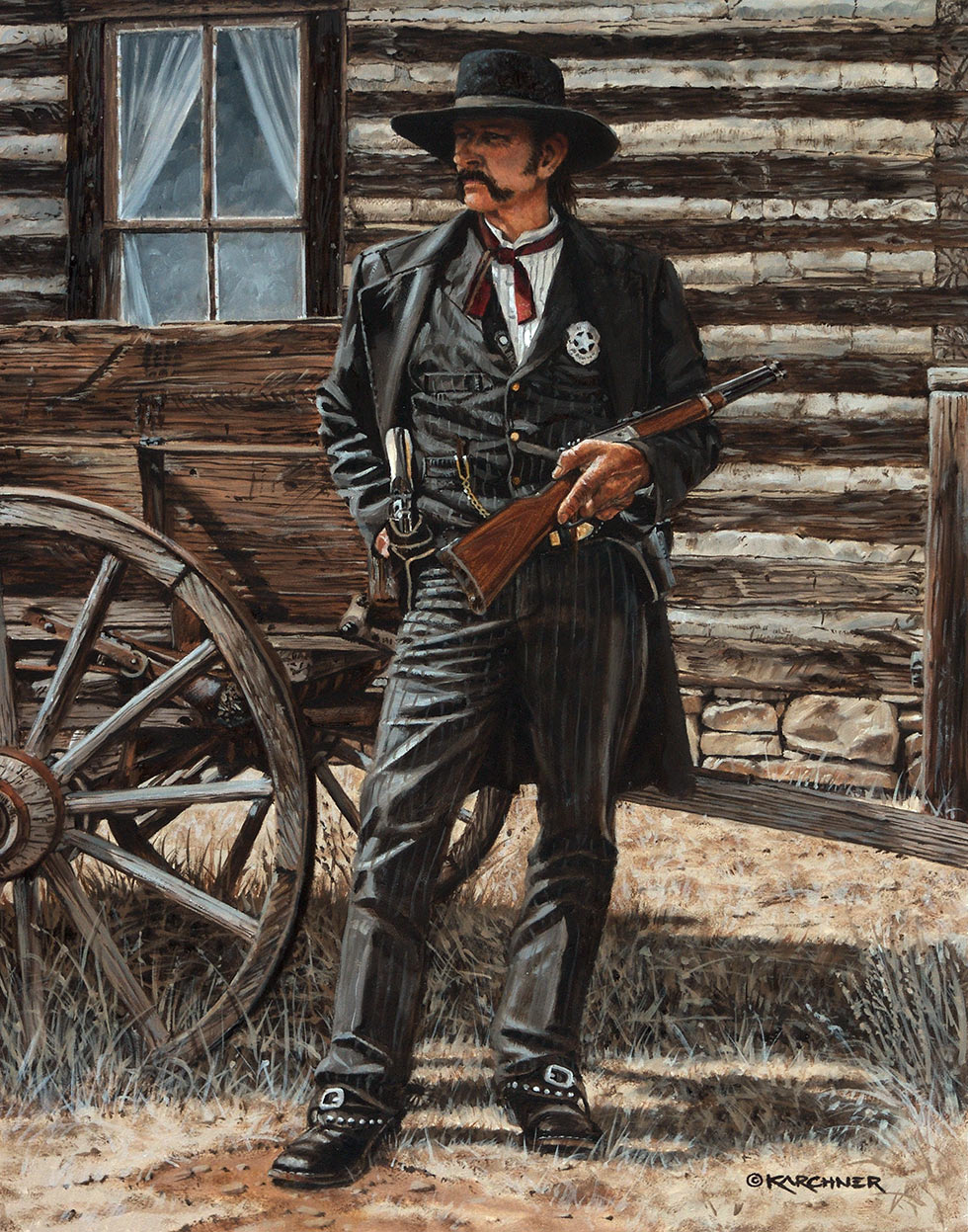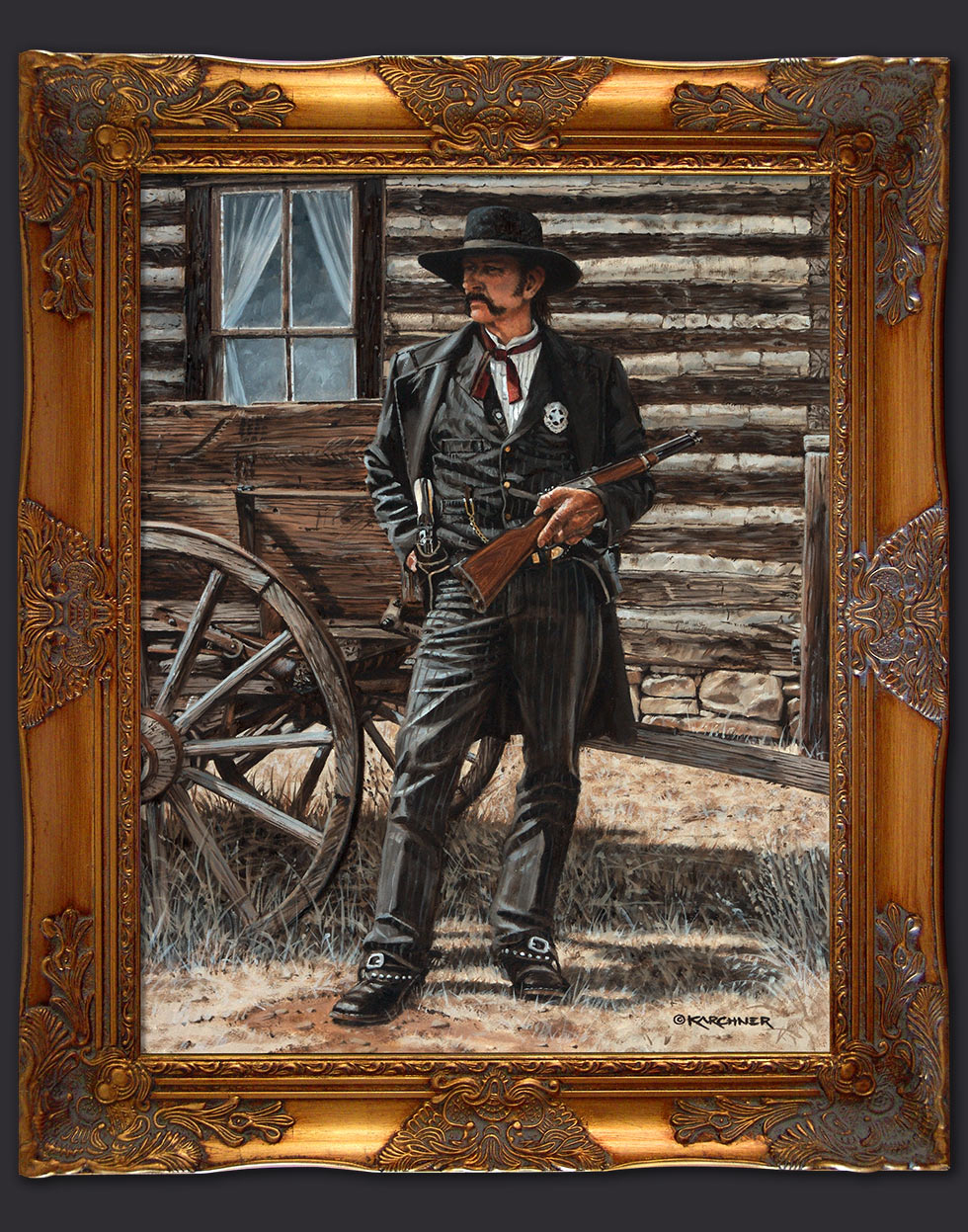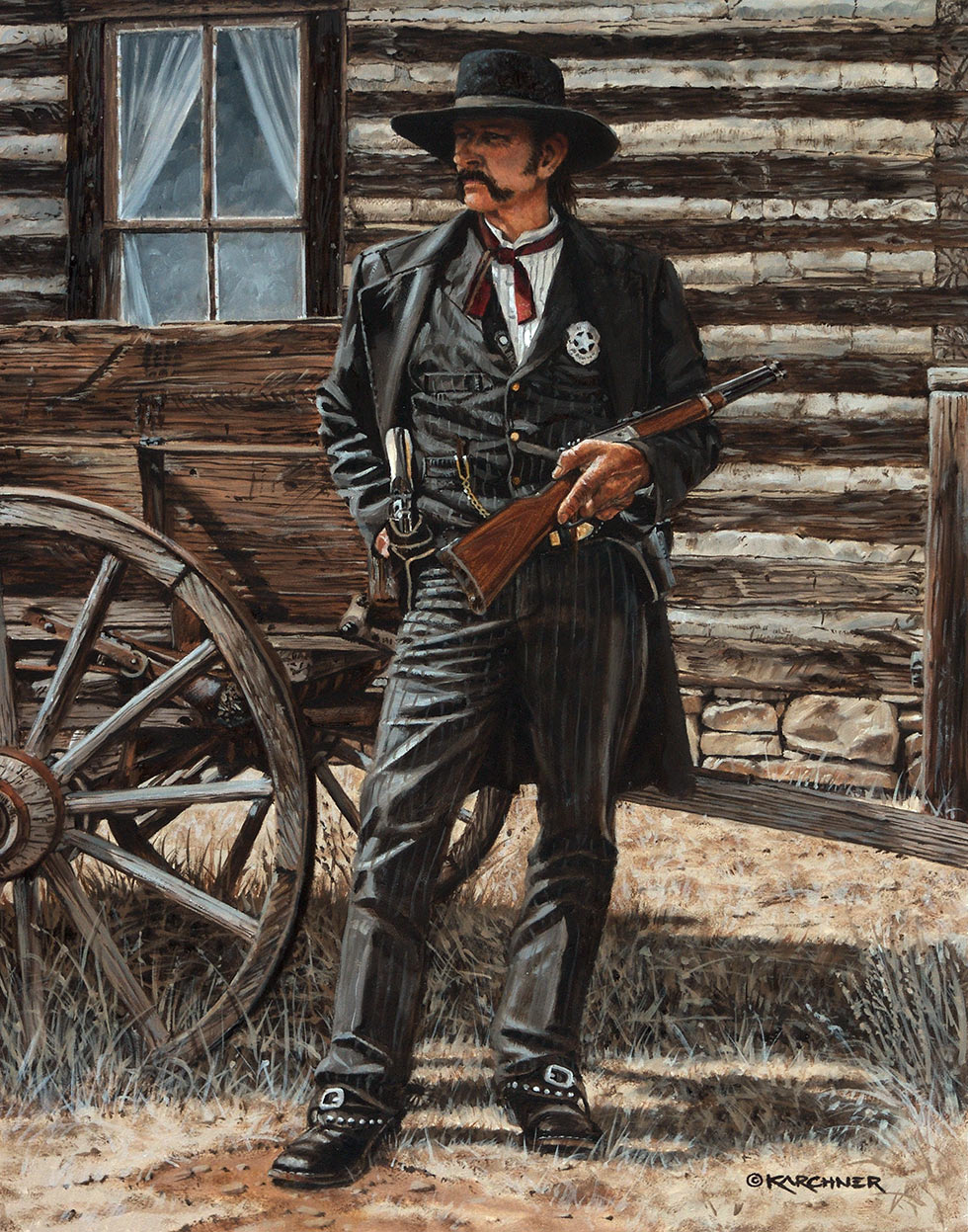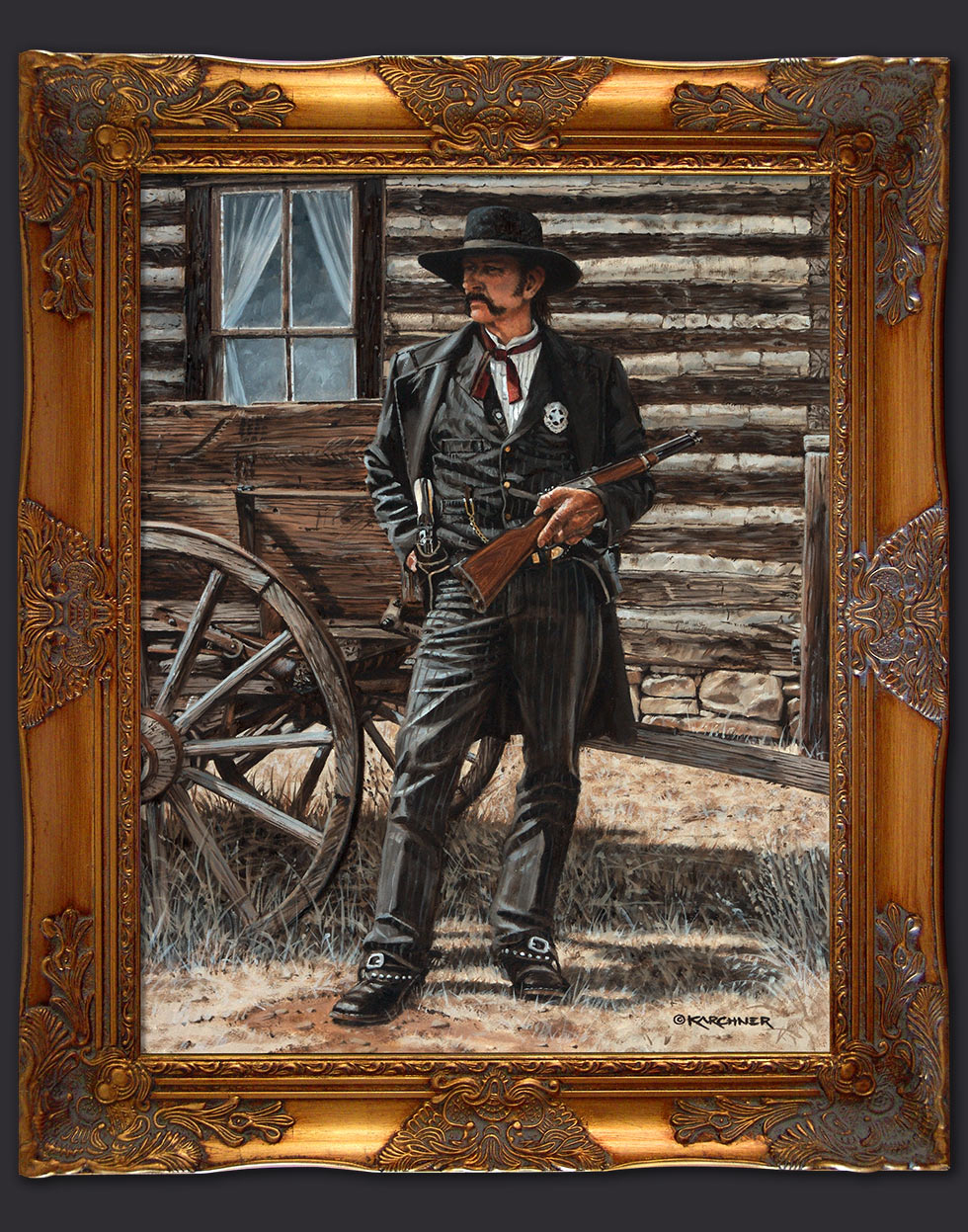 This oil painting features my good friend, Andy DiPiazza from Cody, WY portrayed as the famous Wyatt Earp. He looks off to the East and slowly pulls his long coattail back to ready his Colt. Yes, something evil this way comes.
I painted Andy from a photograph that I took of him in Old Trail Town, where the original town of Cody, Wyoming used to sit, just west of town.
Old Trail Town is also where the famous mountain man, Jeremiah Johnson is buried along with several famous gunfighters. Old Trail Town also has the famous Hole in the Wall Gang cabin that Butch Cassidy and the Sundance Kid used.
This painting is traditional oils on Museum-grade Ampersand Gessobord Masonite.
Signed and numbered prints available. Edition of 150.
Original is available. $3,500.00
Inquire today about purchasing the original. Call 307-899-2052 or email
Measures: 11″ W x 14″ H