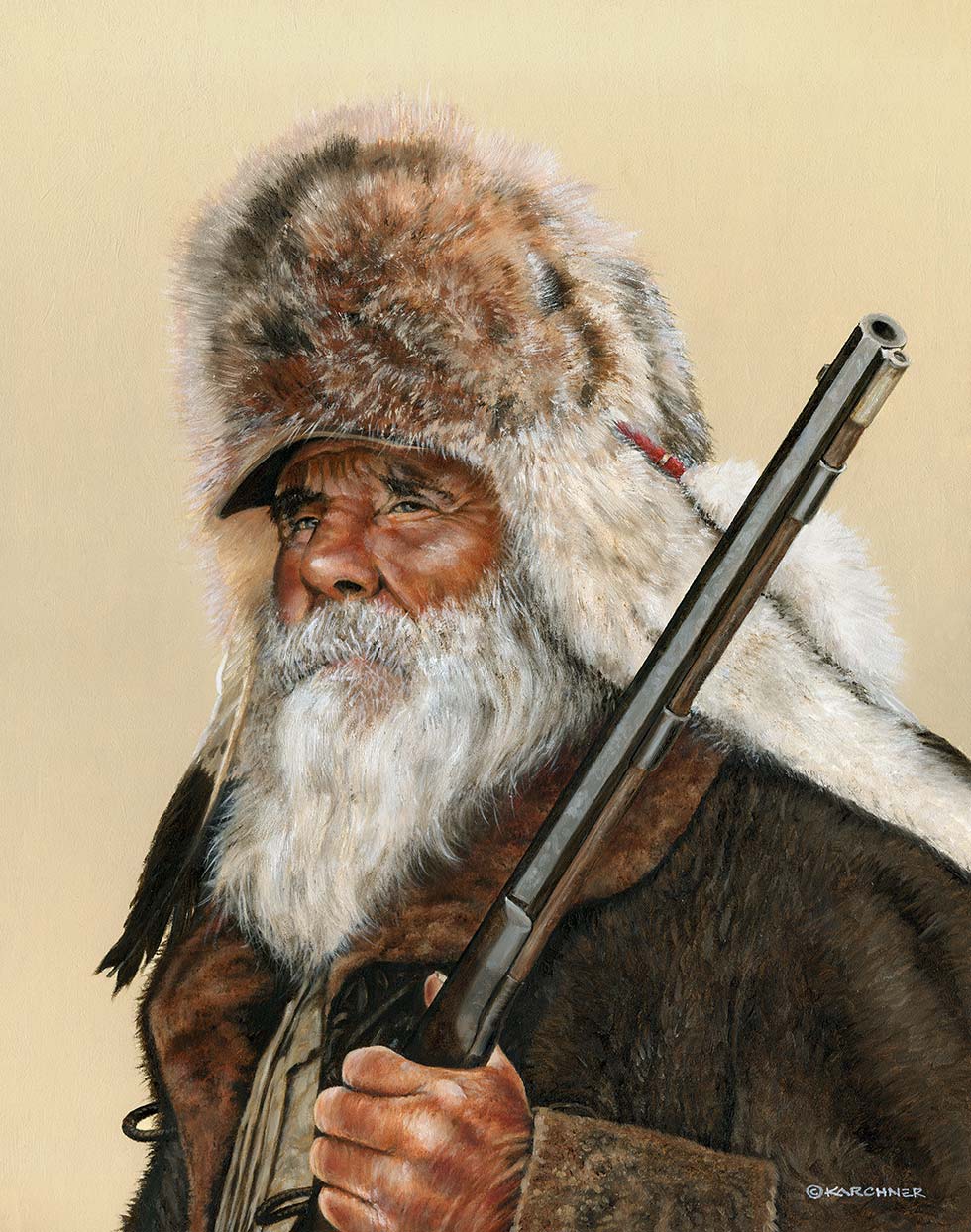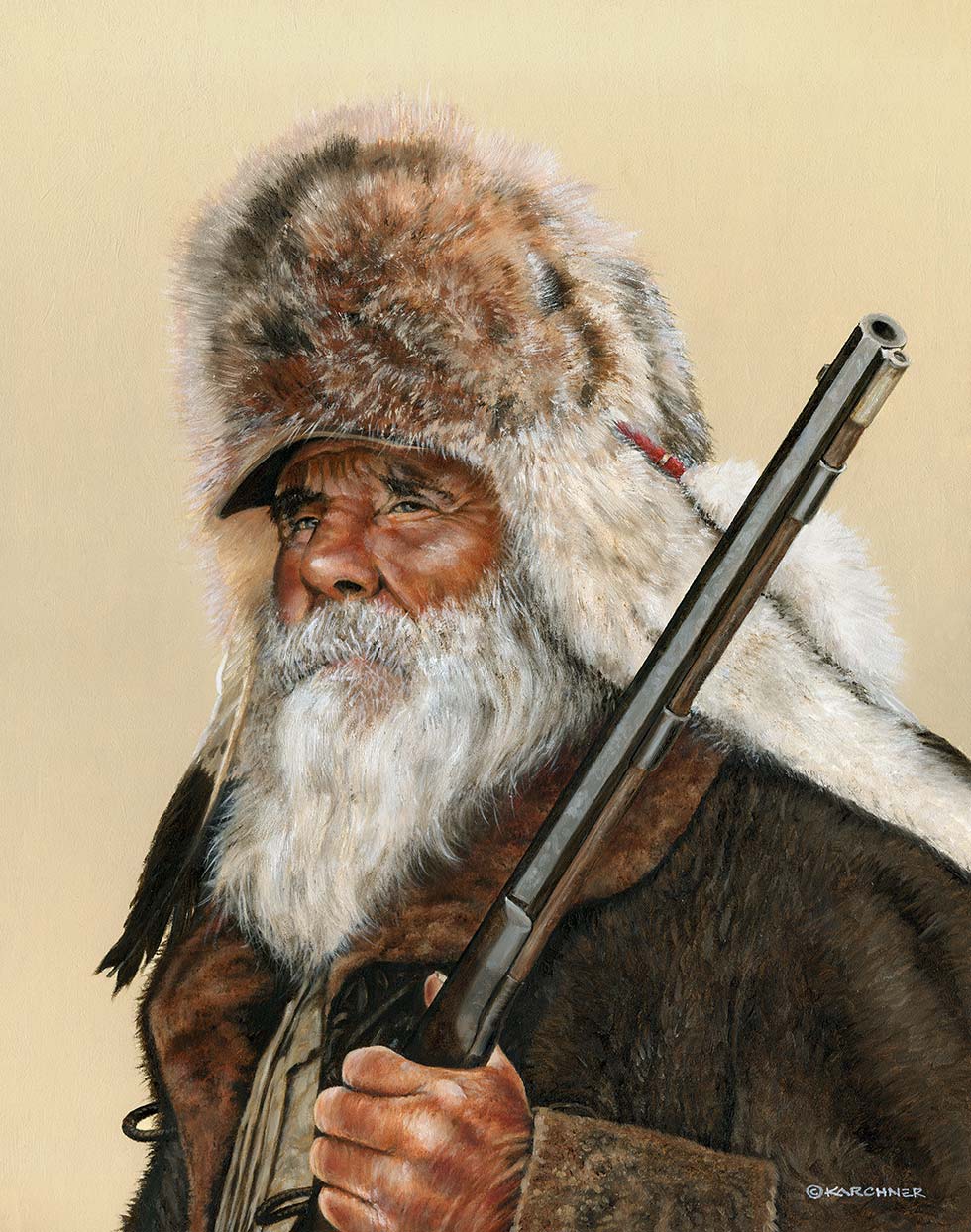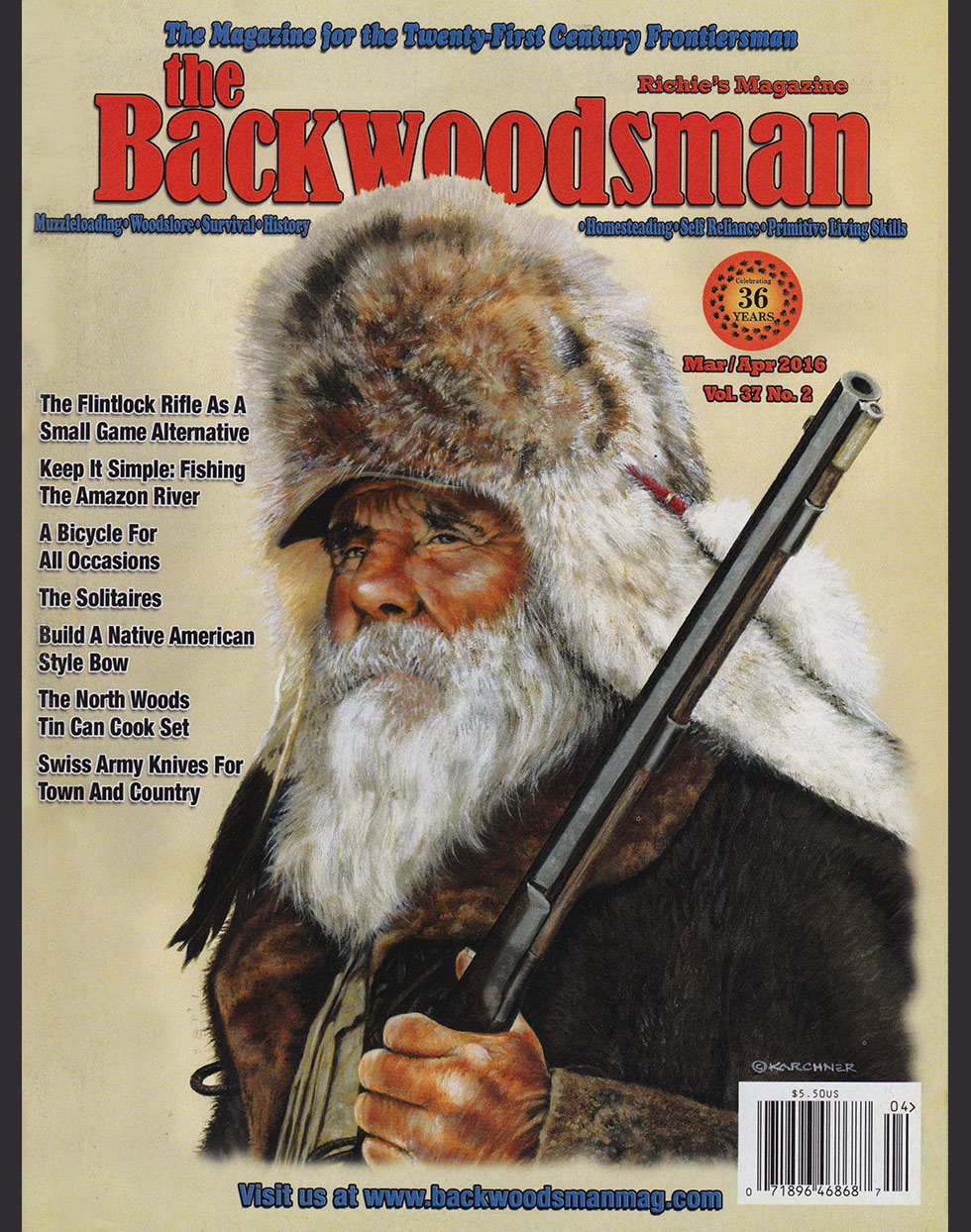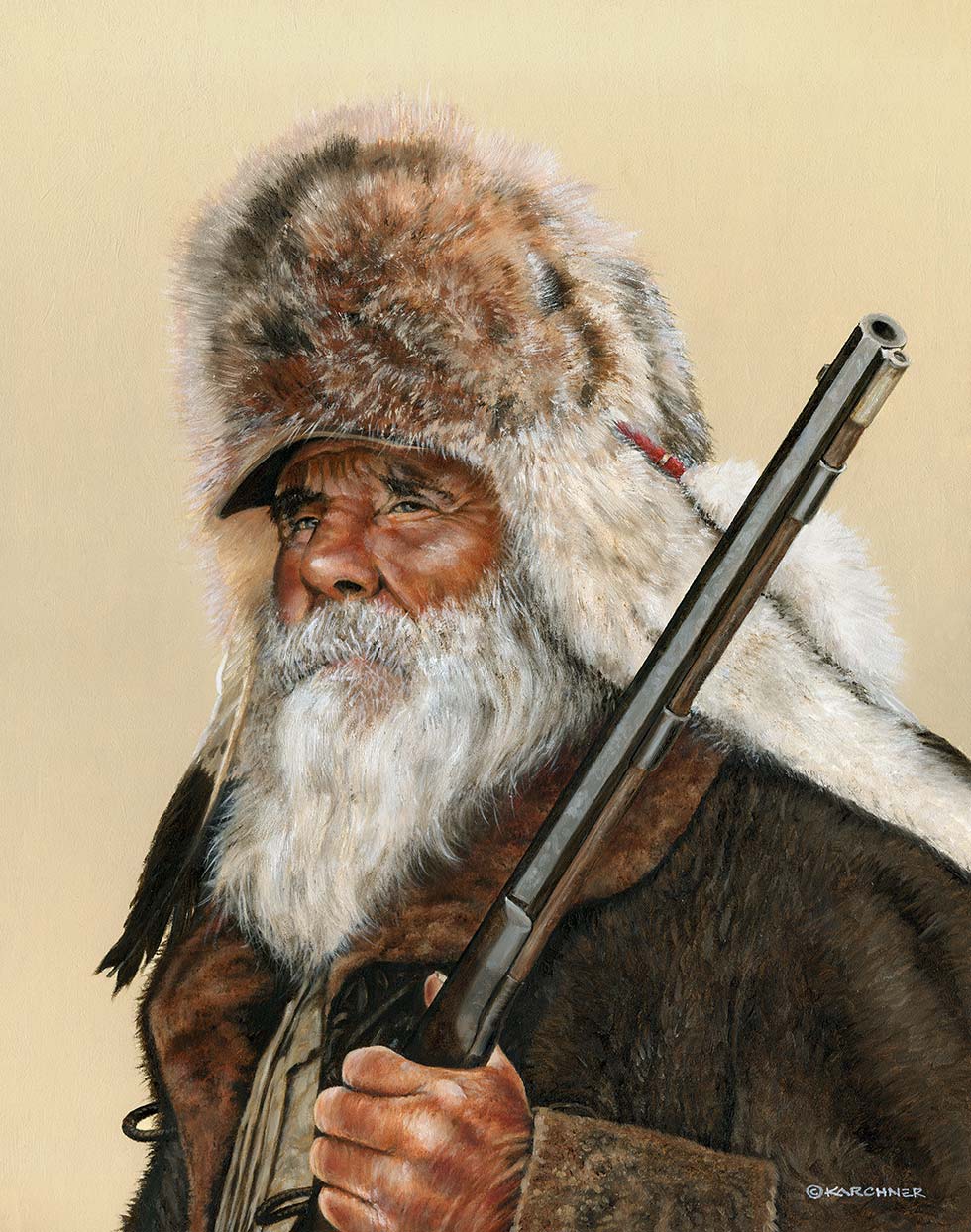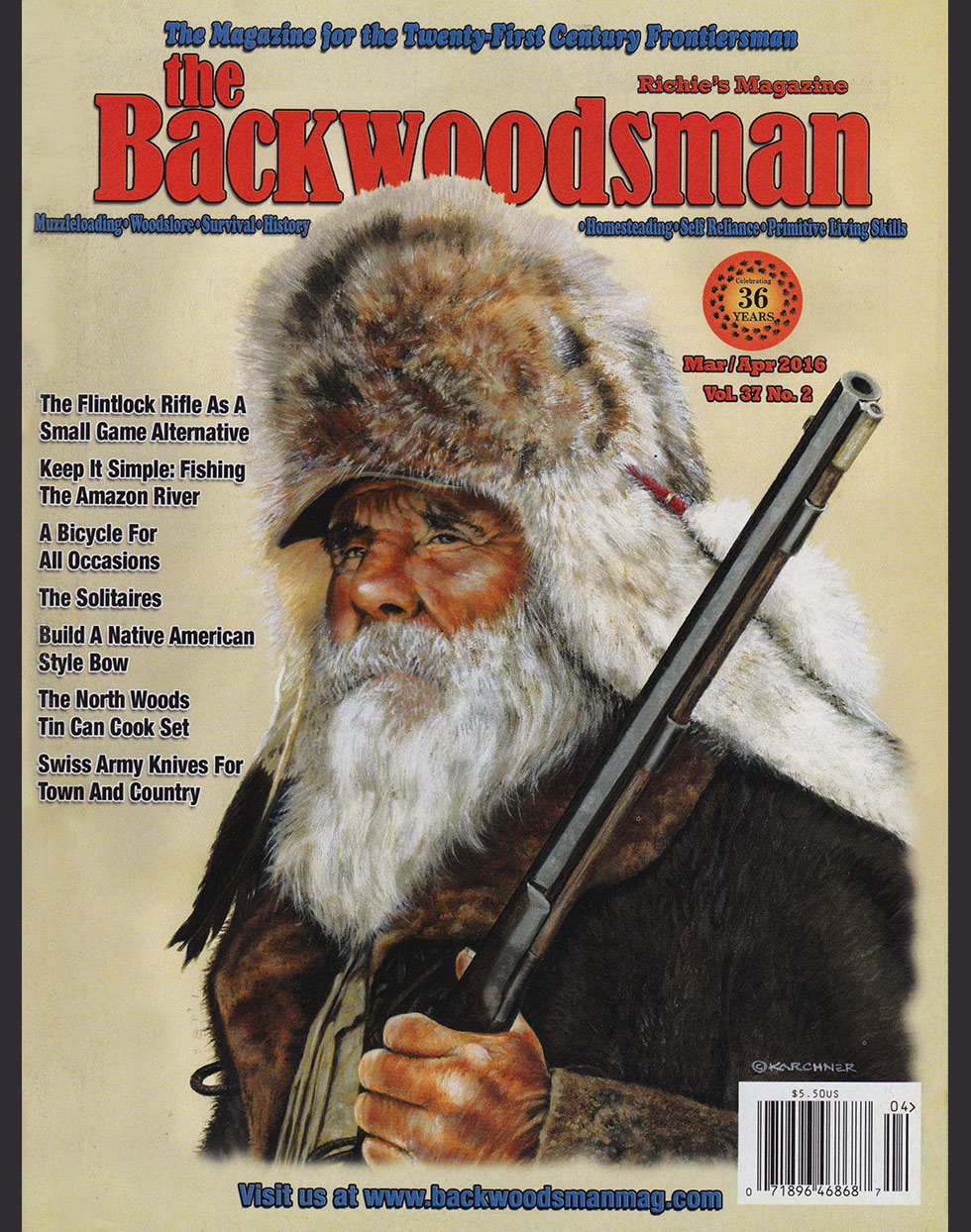 Sheldon Hanson of Cody, Wyoming, The Sentinel of Southfork, is of one of Denny's best friends and hunting buddy. Sheldon lives in the famous valley where the Southfork of the Shoshone River flows. The river flows north to join the Northfork and forms the main branch of the Shoshone River that flows through Cody. This beautiful valley was used as a pathway by many famous mountain men including John Colter and Jeremiah Johnson to conduct their fur trade business. The valley was the main route north to Montana from the Jackson Hole area.All that know Sheldon think that this great man stands guard over this beautiful Southfork Valley as if it were his own for each and everyone to enjoy!
Denny had Sheldon pose in an old, full length, buffalo skin robe. He was wearing a full coyote skin cap while holding his favorite flintlock rifle.
Denny has painted Sheldon on two other occasions. Please look for the paintings titled the "Mountain Man Of Castle Rock" and "Over The Great Divide" here within this website.
This painting is traditional oils on Museum-grade Ampersand, Gessobord Masonite.
This piece will be included in the "Fall Harvest Show" at the Plainsmen Galley in Clearwater, FL. For more information call 1-888-779-2240.
Signed/numbered prints available. Edition of 150.
Original has been sold.
Measures: 11″ x 14″